MyRepublic has just launched a new promotion, GAMER Switch Up, which allows new MyRepublic GAMER subscribers to claim up to S$240 in rebate to offset early termination charges with their existing fibre broadband provider.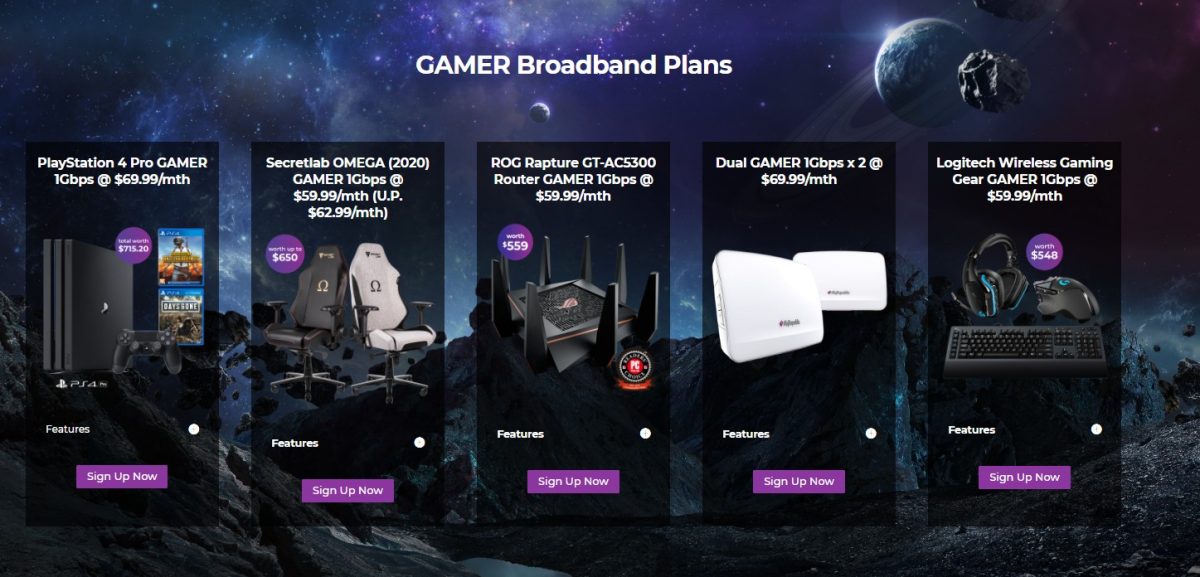 MyRepublic's GAMER broadband plans start from S$59.99 a month and come with various perks such as a PlayStation 4 bundle or a set of Logitech wireless gaming peripherals.
They also tout themselves to have the fastest game download speed for Steam when compared against the other broadband providers in Singapore. They attribute this to a dedicated IP address range which all data traffic for MyRepublic GAMER runs on. This dedicated IP address range allows their engineers to prioritise and set up the best custom routes for overseas game servers, reducing the latency that sometimes happens with gaming.

According to MyRepublic, their subscribers can also enjoy a range of monthly special discounts on gaming merchandise and exclusive access to games.
If you wish to Switch Up your fibre broadband to MyRepublic GAMER, here's what you need to do:
Sign up for any MyRepublic GAMER broadband plan on MyRepublic's website or at any MyRepublic retail store.
Terminate your existing broadband plan with your current service provider.
Email the final broadband bill you will receive, which will come with the early broadband termination charge, to

[email protected]

.
Receive up to S$240 credited into your MyRepublic account on the third month of your MyRepublic GAMER plan. These credits will be used to offset your monthly bill with MyRepublic.
Do note that MyRepublic will only be able to offer a maximum of S$240 to help cover your broadband early termination charges, and this promotion is only available for new MyRepublic GAMER subscribers.