Looks like RoboCop is back from retirement, and working for KFC now, as Colonel RoboCop. Though it's pretty obvious Peter Weller isn't the man behind the mask, but the voice is. There's not one, but four commercials based on Colonel RoboCop.
In case you missed it, it was revealed last year that RoboCop will be making a comeback in the form of RoboCop Returns, a direct sequel to the original 80s film. Neill Blomkamp will be directing the sequel, and he has already indicated Peter Weller as his first choice for the upcoming movie.
Not much has been shared about the new movie apart from this brief synopsis: Anarchy reigns and the fate of Detroit hangs in the balance as RoboCop makes his triumphant return to fight crime and corruption.
In the meantime, we'll just have to settle with the commercials KFC has cooked up, complete with the RoboCop main theme for the added nostalgia: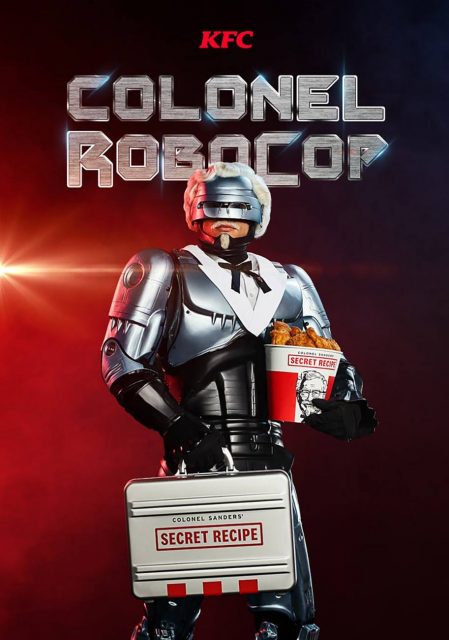 There's just something about RoboCop and fried chicken. He was also used in a Korean commercial for fried chicken back in the 80s: