Remember when full-art Lands drew sighs of respect and envy? They still do, and thanks to Wizards of the Coast, there's plenty more to go around. In recent sets we've had Zendikar Rising, Midnight Hunt and Crimson Vow all featuring unique full-art designs closely inspired by their respective sets.
The latest ones from Innistrad were superbly done, featuring bold strokes and fine detail, all in a deep black-and-white tone. They've never been done this way before, and now we're going to get more special full-art Lands in the upcoming Kamigawa: Neon Dynasty expansion in February 2022. But these aren't just regular Basic Lands found in each booster pack, but will feature special Ukiyo-e styled art.
The non-foil Ukiyo-e full-art Lands can be found in an average of 1 out of 3 Draft or Set booster packs, and will all be in Japanese, regardless of which language edition the box is in.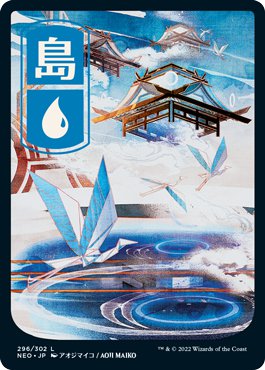 What's the Ukiyo-e Style of Art?
This Island was specially illustrated by Aoji Maiko, a Japanese artist whose work can be seen in book designs, illustrations and even greeting cards. It's not clear right now if the other Basic Lands (Swamp, Mountain etc.) are done by the same artist, but they're sure to follow the same style of art.
Ukiyo-e took prominence between the 17th and 19th centuries, with much of the art showcasing Japanese culture in the form of kabuki performers, sumo wrestlers, and Japanese landscapes, among others. The word "Ukiyo" translates to "floating world," and was used to describe the pleasure-seeking lifestyle of flourishing businessmen at that time.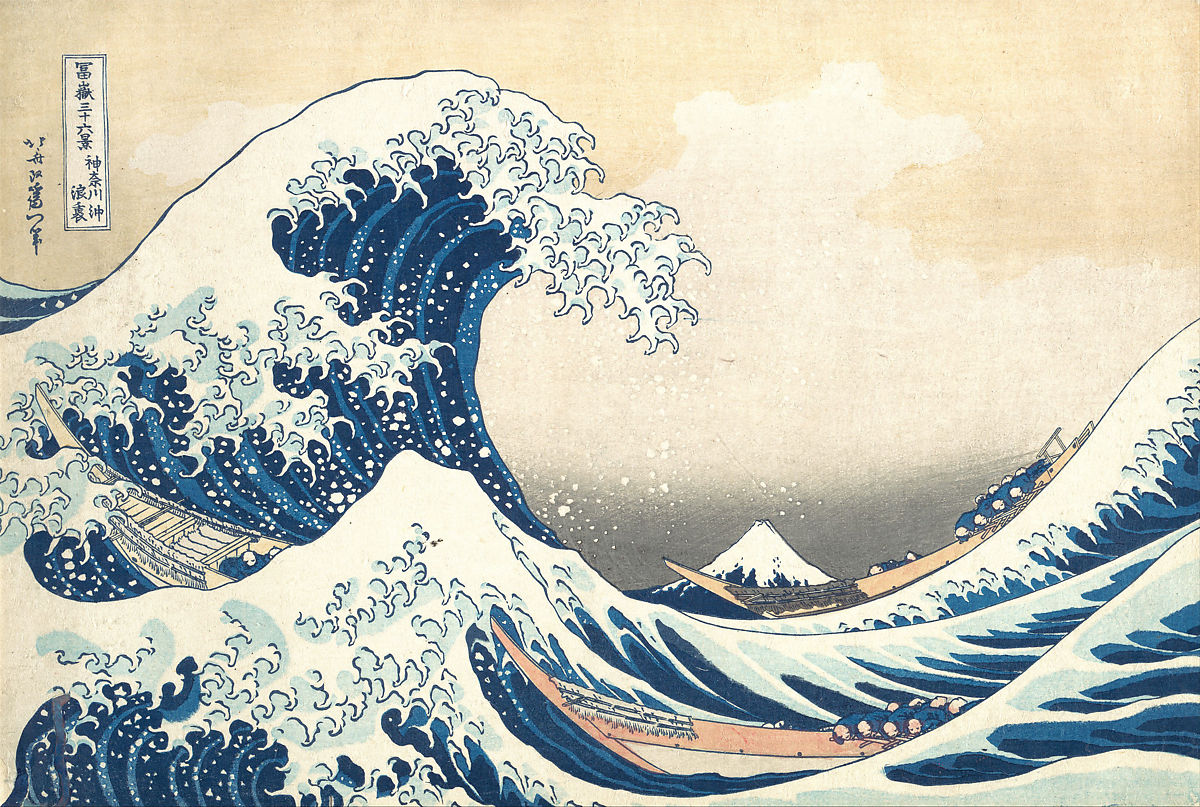 World-famous Ukiyo-e style art.
One of the most recognised pieces of Ukiyo-e art is "Under the Wave of Kanagawan" (also known as The Great Wave) by Katsushika Hokusai. While it looks like the modern treatment for the full art Basic Lands will differ a little from the classic style, it still ties in nicely with the evolution of the Kamigawa plane. Don't forget, Kamigawa: Neon Dynasty takes place almost 1,200 years after the last story!
Japanese Style Art in Previous Magic Cards
Notably, the golden age of alternate-art cards also featured manga-styled Planeswalkers – in the 2019 set War of the Spark. Those were also only in the Japanese language but could only be found in Japanese Draft booster packs. Set and Collector boosters, which often have a higher chance of containing alternate-art cards, did not exist in that bygone era.
That made certain Mythic Rare cards and their foil versions extremely tough to get. They are like unicorns in the wild, with the more prized stallion being Liliana, Dreadhorde General. The foil, alternate-art Japanese version is currently listed for US$2500 on CardKingdom!
Where Can You Get Hold of Foil Ukiyo-e Full Art Lands?
These come in foil too! There's a chance to get a hold of these foil lands in either Draft, Set or Collector boosters. However, only a third of all foil basic Lands in Set booster packs will be the Ukiyo-e edition. That translates to about a 7% chance to get one from a Set booster.
Drop rates are not disclosed for Draft boosters, but expect it to be way lower than Set booster packs.
If you must, must get your hands on as many foil Ukiyo-e style Lands, then you'll have to charge your sword into Collector boosters, where each pack guarantees a foil (zero chance of getting a non-foil).
End Step: Are They Worth Collecting?
At first glance, these Ukiyo-e full-art Lands are definitely not going to be as abundant in the market as regular Basic Lands (full art or not). But neither are they Expedition-level lottery cards or Unfinity Shocklands that only have an average of 1 per booster box. Land lovers will gobble them up for sure, but otherwise we don't expect these to be of significant long-term value.