The Ballad of Songbirds and Snakes may be a The Hunger Games prequel but don't expect it to sing the same tune, especially when it comes to its lead character Lucy Gray Baird.
In an interview with Empire magazine, director Francis Lawrence shared that Lucy is the opposite of the franchise icon Katniss Everdeen, played by Jennifer Lawrence.
"Katniss was an introvert and a survivor," explained Lawrence. "She was quite quiet and stoic, you could almost say [she was] asexual. Lucy Gray [Baird] is the opposite. She wears her sexuality on her sleeve, [and] she really is a performer."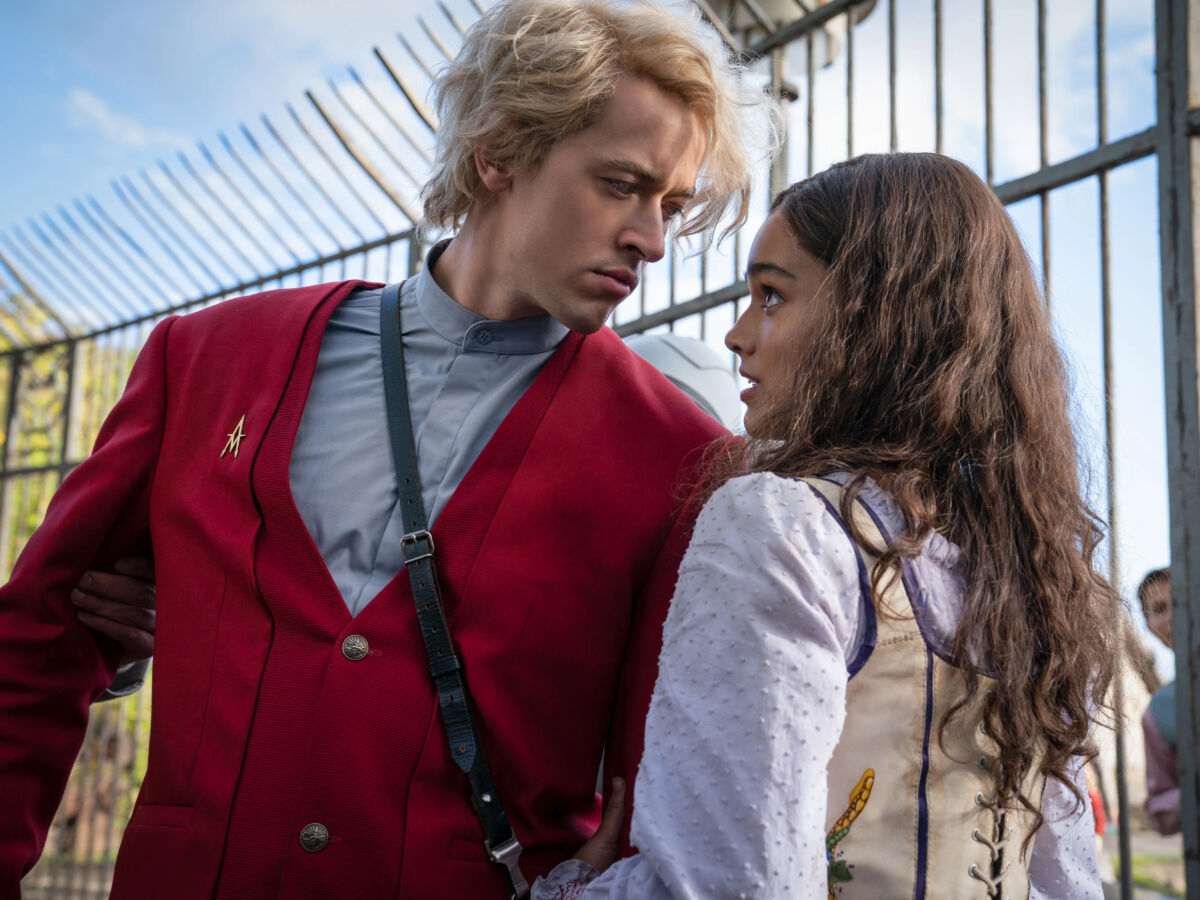 Played by Rachel Zegler, Baird is evidently a different type of hero compared to Katniss. Baird is extroverted and enjoys being the center of attention while Katniss prefers to stay away from the limelight. Baird is apparently a singer too and "knows how to play crowds and manipulate people."
That's right, in case you haven't heard, The Ballad of Songbirds and Snakes will have some musical numbers. In the trailer, Baird can be seen holding a guitar multiple times and even singing into a microphone. One of the key performances, teased Lawrence, connects to Katniss.
"It was so emotional to hear the song, which is an a cappella piece that she sings near the end of the arena sequence," said Lawrence. "I think it stunned everybody."
While seemingly opposite of Katniss, there are some noticeable ties between both tributes. In the trailer, Baird performs a slow, defiant bow after a performance – much like Katniss' iconic bow from the Hunger Games movies.
"The bow was actually not scripted," Lawrence revealed. "I thought it could be really interesting, as [we] start to develop more history and mythology, if somebody else long before [Katniss] had done that."
Another obvious connection between the prequel and Hunger Games films is the presence of Coriolanus Snow. Played by Tom Blyth in The Ballad of Songbirds and Snakes, Snow is a friend and mentor of Baird. This was of course, before he became the antagonist played by Donald Sutherland in the original movies.
The Hunger Games: The Ballad of Songbirds and Snakes premieres 16 November 2023.