There's no denying that Batgirl was a film plenty of DC fans were looking forward to. Not only will it be a solo debut film for the beloved Barbara Gordon aka Batgirl, it also welcomed Michael Keaton back to the screen as Batman.
Unfortunately, all hopes and excitement were cut short when the film was canceled due to cost-cutting measures and refocused priorities spearheaded by the then newly-installed Warner Bros. Discovery CEO David Zaslav. Peter Safran stood by the decision when he took over DC and even claimed that the movie was "not releasable" (via Variety).
Almost a year after the movie's cancellation, lead star Leslie Grace has finally broken her silence and shed some light on how she felt when Batgirl was axed. Speaking to Variety, the 28-year-old actress denied Safran's claims and said that the version of the Batgirl movie she saw was "incredible".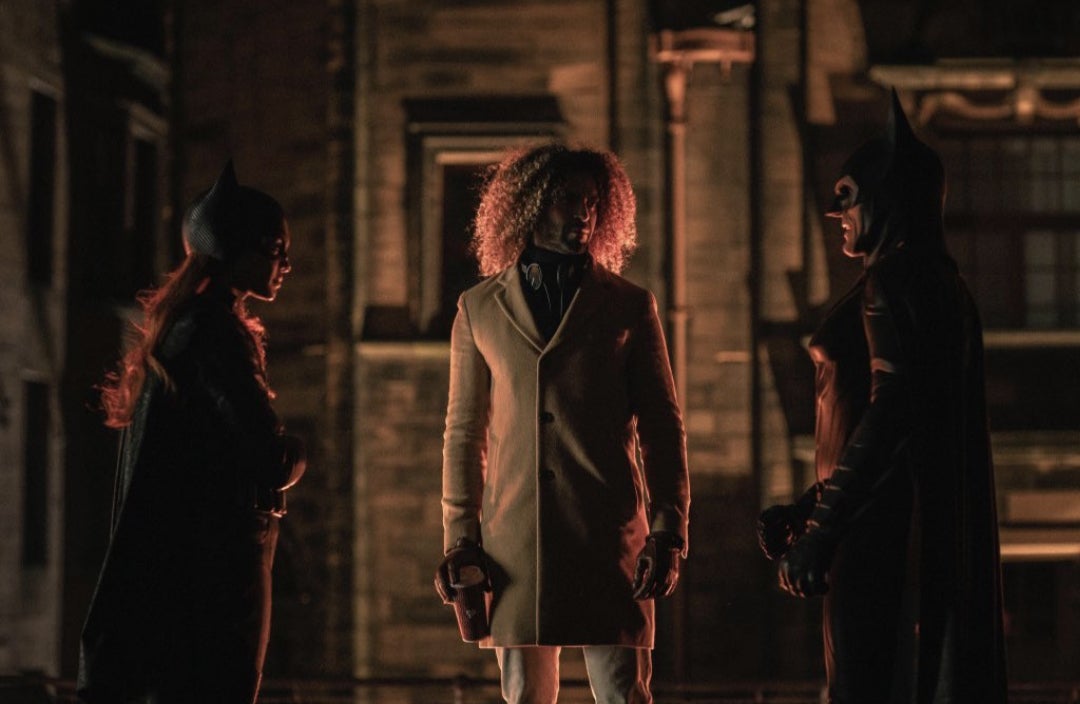 "I got to see the film as far as it got to; the film wasn't complete by the time that it was tested. There were a bunch of scenes that weren't even in there. They were at the beginning of the editing process, and they were cut off because of everything going on at the company," said Grace. "But the film that I got to see — the scenes that were there — was incredible. There was definitely potential for a good film, in my opinion. Maybe we'll get to see clips of it later on."
The actress shared that the news of the cancellation came as a shock to her. She later sat down with Warner Bros. Film Group CEOs Pam Abdy and Mike De Luca who later explained that the cancellation was "out of their hands".
"I had my own meetings with Warner Bros. Film Group CEOs Pam Abdy and Mike De Luca, and they explained to me, on a granular level, what they felt about the project, things that were out of their hands, plans and budgets that were set in place before they were even part of the team. There are a lot of things that I learned through the experience about moviemaking, that as an actress you have no control over," continued Grace.
"They weren't really specific on anything creative in terms of what they felt about the film and how it would've hurt DC creatively. But I'm a human being, and people have perceptions and people read things. And when words are expressed very lightly about work that people really dedicated a lot of time to — not just myself but the whole crew — I can understand how it could be frustrating."
Grace also confirmed that neither Safran or co-CEO James Gunn has reached out to her since Batgirl's cancellation. As disappointed as she is, Grace is still open to playing Batgirl again in the future should the opportunity arise.
"We've definitely had conversations about Batgirl's future and how Batgirl can make a resurgence. I think fans are looking forward to seeing that. We'll just see where that takes us; I can't say one way or the other if that is a reality at this point. I can't speak too much about a future for Batgirl or guarantee anything. The last thing that I would want to do is give folks any kind of inkling of something that I have not much control over — as we've learned," said Leslie.
Maybe Grace or Batgirl may appear in Matt Reeves' The Batman universe instead? Who knows. Until then, Gunn and Safran have announced their upcoming slate of the DCU, titled 'Chapter 1: Gods and Monsters'. The slate consists of a new Batman and Superman movie, the debut of niche supergroups, and plenty more. There is a lot to look forward to, but we still have a few questions ourselves.