In recent years, we've seen a number of innovative new form factors for consumer electronics, from foldable smartphones to dual-screen devices. But one of the most exciting new technologies on the horizon is rollable displays. The Lenovo rollable phone has a 5-inch OLED display that can be extended to a larger 6.5-inch screen. This allows users to have the best of both worlds: a compact and portable device for everyday use, and a larger screen for watching videos, playing games, or working on projects.
Another benefit of rollable technology is that it can help to reduce device size and weight. The phone we have in hand here is smaller than the Apple iPhone mini. Being able to roll up the display is great for users who want a device that they can easily carry with them on the go.
One concern of rollable technology is that it can be susceptible to damage. If the display is not properly rolled up or down, it can be damaged. The demo unit we had in hand had quite an audible rolling sound as the display worked hard to unfurl itself.
While announcing Lenovo's earnings for 2022 / 2023, it was clear that hardware might not be the key focus for Lenovo in the long term. With a good part of the business gaining momentum in the services sector, such future tech might fall by the wayside.
However, Lenovo's CEO Yang Yuanqing did say that investments into R&D would continue, "Momentum is driving steady progress in our service-led transformation, and our non-PC businesses' revenue mix increased to nearly 40%. Our clear strategy, is working, and out operation is resilient, even in the face of global uncertainties. Going forward, we will continue to invest in R&D to capture the next wave of growth opportunities, so we are well prepared for the future."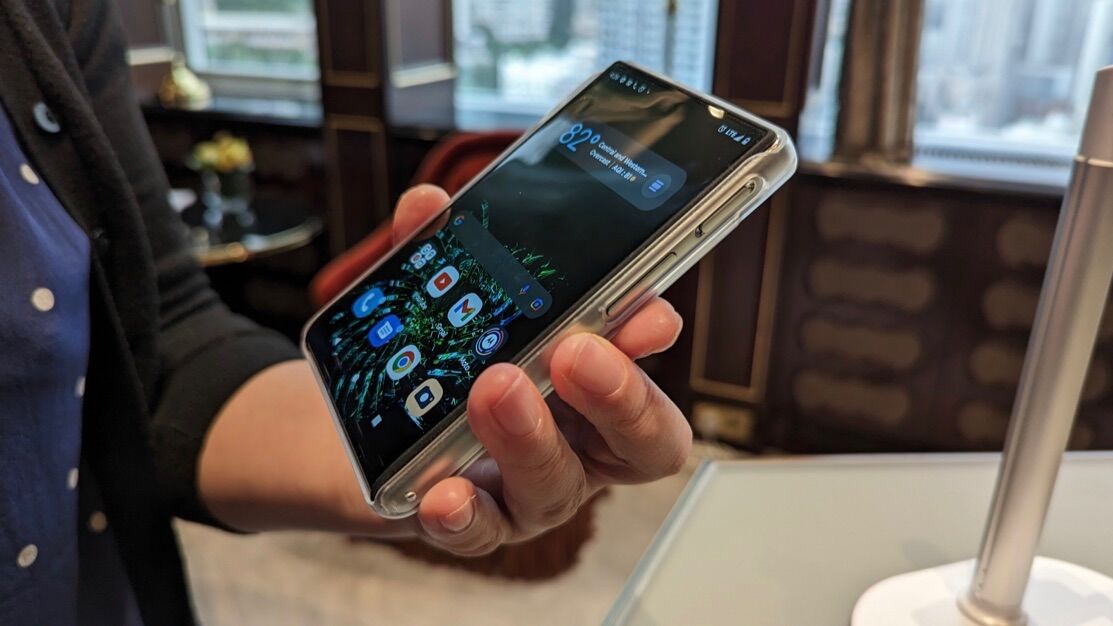 Whether or not we will see R&D dollars put into this exciting tech in the years ahead remains to be seen. But it will be a pity if Lenovo decides to give up its rollable phone.
Gerald currently straddles between his love of video games and board gaming. There's nothing that interests him more than trying out the newest and fanciest gadget in town as well. He dreams of publishing a board game sometime in the future!