[UPDATE] LEGO has officially revealed the set! Head here for the full details. [END UPDATE]
It looks like LEGO Is releasing a 71374 Nintendo Entertainment System Set in conjunction with LEGO Mario, as leaked by Hong Kong-based VJ Gamer. With 2,646 pieces, the set comes with a retro CRT TV model, an 8-bit Mario on screen, the game console, a game cartridge, and a gamepad attached to it.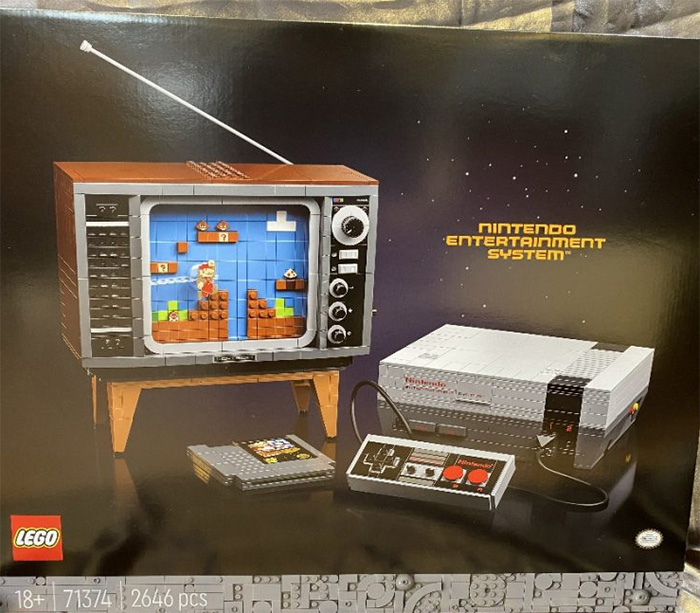 The TV is measured at 22.6cm x 23.9cm and comes with a retro exterior and is attached to the Nintendo game console measured at 20.8cm x 7.5cm. The gamepad measures in at 12.6cm x 5.1cm. Fiddle with the lever on its side and Mario on the TV will move, making it seem as if they are really playing the game itself.
As if it can't get any cooler, this set can be paired with the Mario figurine from the Mario Starter Course Adventure Set. Place the figurine on the TV and the figurine will emit sound effects when the handle on the side of the remote is turned.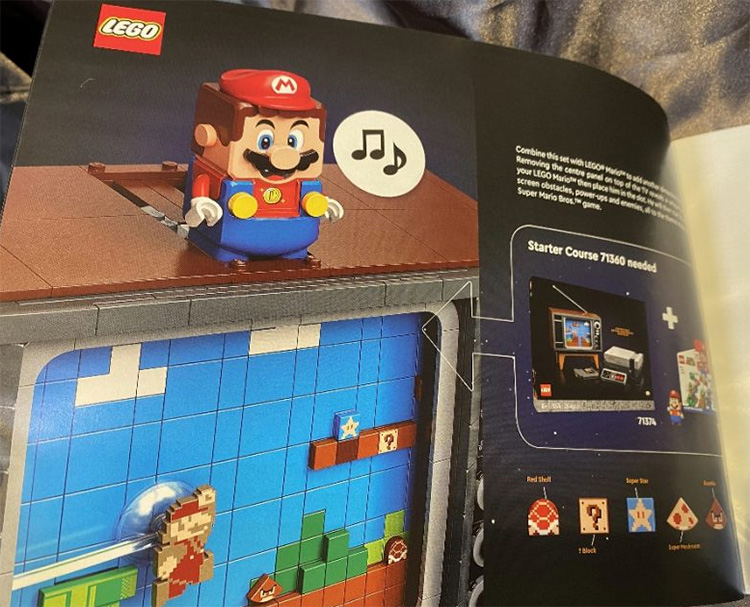 An official release date and price has yet to be announced but it is rumoured to go on sale on 1 August at €229,99. This is extremely exciting for individuals who used to play the old game system, love Super Mario Bros or are collectors of all things vintage and unique.
In response to the leaks, it seems LEGO has tweeted a teaser.