Earlier this year, JBL unveiled to the world its first-ever audio gaming accessory under the JBL Quantum Range. Using JBL QuantumSOUND Signature technology, the JBL Quantum Range is able to deliver an immersive audio quality for a better gaming experience. Truly a useful accessory to have considering how everyone is stuck at home now due to the COVID-19 situation.
Lazada will be the first in the world to launch JBL's Quantum Range on its online e-commerce store, starting from 9 April 2020. The headphones will be available exclusively only on JBL's Lazada store for one month.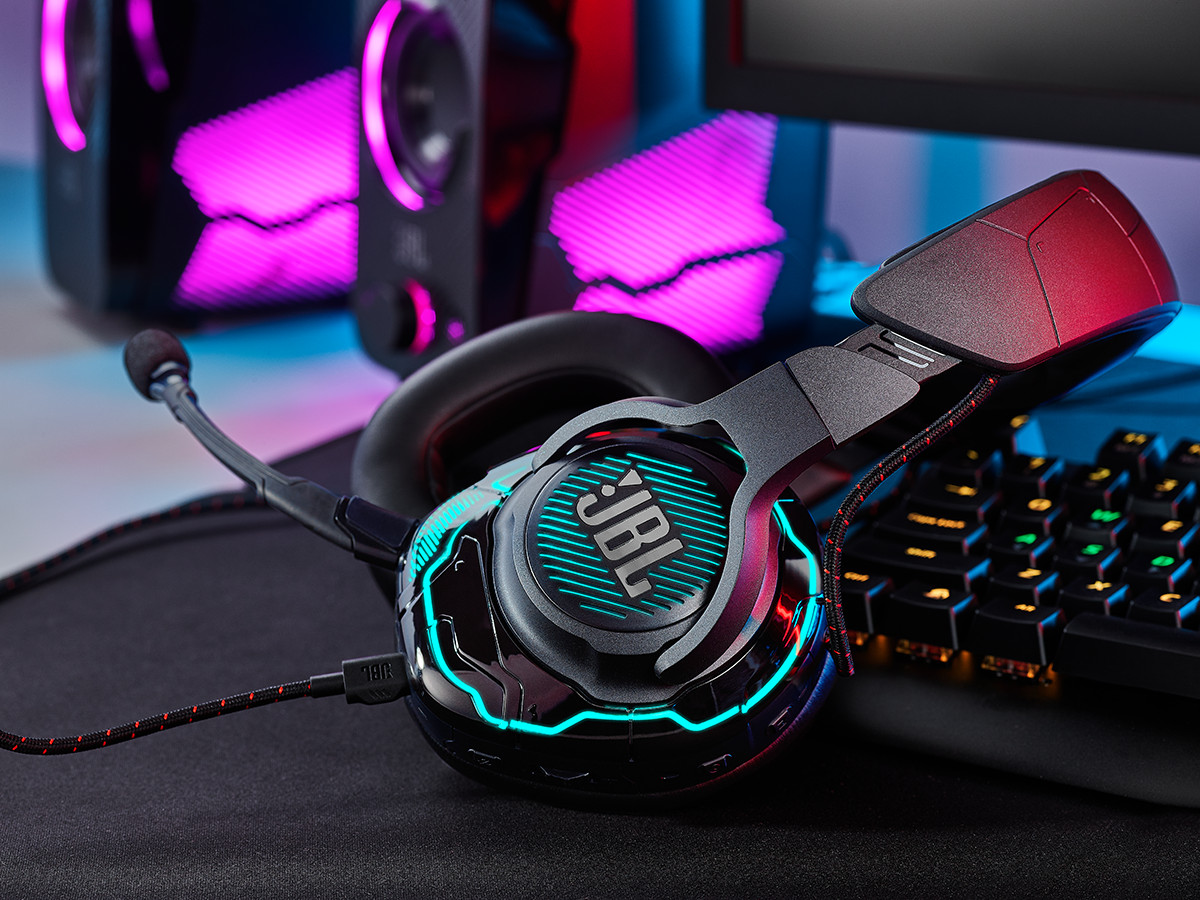 JBL Quantum Range comes with seven new headsets, each boasting the capabilities to give players the "ultimate sound experience that transforms each headset into a crown for the everyday champion."
Players will be spoilt for choice with headphones ranging from those for the casual gamer to competitive ones, wired and wireless, as well as entry-level and professional headphones.
The flagship JBL Quantum One goes all out with exclusive QuantumSPHERE 360 sound technology which uses the company's proprietary algorithm and head tracking sensors to help players hear enemies and movements around them as they've never heard before. In FPS games such as Overwatch and Counter-Strike: Global Offensive, every little advantage you can get goes a long way in helping your secure that victory which is why this headphone should definitely be one to consider if you are looking for a truly immersive gaming experience.
JBL will also be releasing the JBL Quantum 300, JBL Quantum 400, JBL Quantum 600 and JBL Quantum 800 which all come with the newest JBL QuantumSURROUND sound technology powered by the JBL QuantumENGINE PC software. This helps to give added dimensions with height channels that replicate a much wider, realistic spatial soundstage for a truly cinematic gaming experience.
The JBL Quantum 100, JBL Quantum 200, JBL Quantum 300, JBL Quantum 400 all come with PU leather-wrapped memory foam ear cushions for long-lasting comfort. Whereas the JBL Quantum 600, JBL Quantum 800 and JBL Quantum One models all come in premium leather-wrapped memory foam ear cushions. According to JBL, regardless of the model, players can be assured that the headphones are built to provide both long-lasting quality and comfort for any marathon gaming session.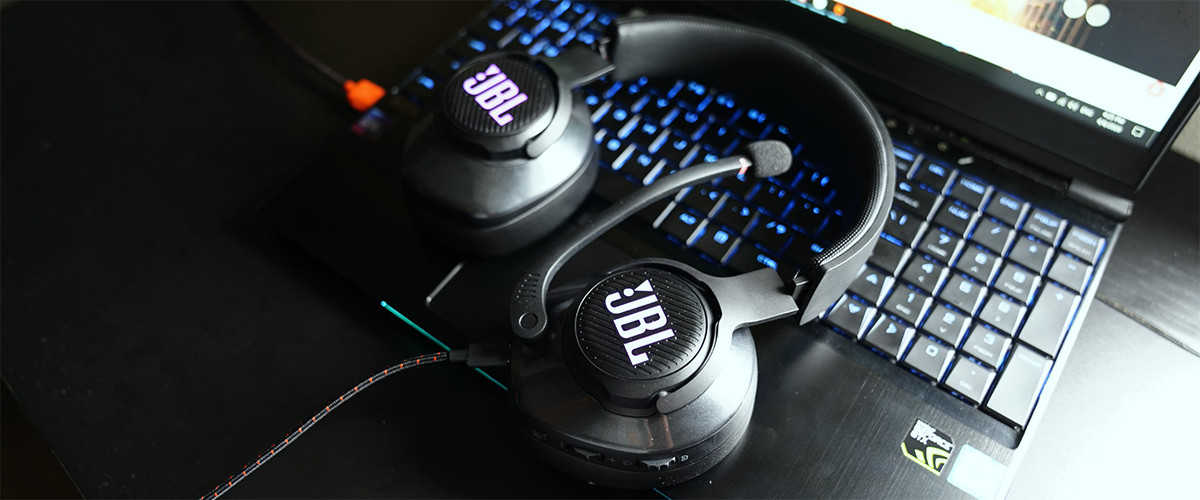 "Our world-class team of acoustic engineers delved deep into the gaming arena to define the most accurate soundscape in gaming," said Grace Koh, Vice-President and General Manager of Lifestyle Audio Division of Asia Pacific at Harman. "During the design process, we tested extensively with gamers around the world to develop the most advanced predictive algorithm for the JBL Quantum Range, making every game immersive and every gamer more competitive."
Aside from headphones, JBL will also be releasing the JBL Quantum DUO Speaker as part of the Quantum Range of products. The speaker uses both JBL's proprietary surround sound technology with Dolby Digital to create an immersive gaming experience that lets players easily pinpoint incoming fire, hear enemies creeping up from behind or feel the roar of explosive action.
The JBL Quantum 200, 300 and 400 will be available on JBL's Lazada store on 9 April 2020 while the remaining headphones in the Quantum Range will be available in May 2020. Prices for the JBL Quantum 200, 300 and 400 range from S$89 to S$149.
The JBL Quantum DUO speakers will also be available in May 2020 though its price is not yet announced.