The convenience; variety in selection; delivery straight to your doorstep; hassle-free returns or exchange – the list goes on and that's what has been driving more people towards online shopping, and for good reason.
Not only is it much easier to compare prices across various products, it is also just so convenient! Shopping is fun, but what can beat shopping while lying in bed? Online prices are generally cheaper, and items are easier to browse through, and shoppers can be completely at ease while shopping. And of course, everything they purchase will be delivered right to their doorstep. All we need right now is a sale so massive that it cannot be missed.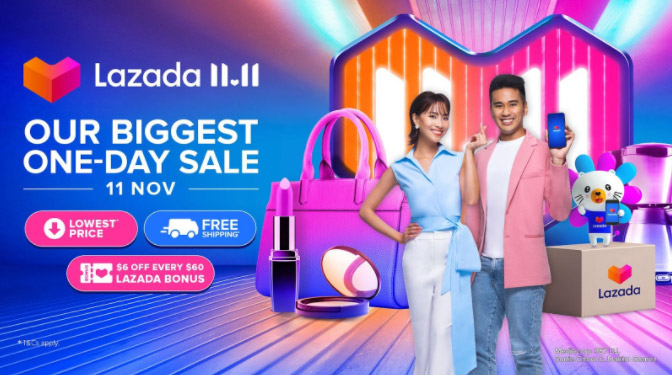 And there is. What if, beyond all these amazing conveniences afforded by online shopping, there are also deals, discounts, giveaways, and more? Yes, Lazada's incredible 11.11 sale is back, ready to serve up a generous dose of retail therapy for 2021!
This is Lazada's biggest one-day sale of the year, and Lazada is going bigger than ever before with Singapore's biggest property giveaway. You read it correctly – there is a condominium unit at Normanton Park worth S$1,000,000 that will be given away to one lucky shopper.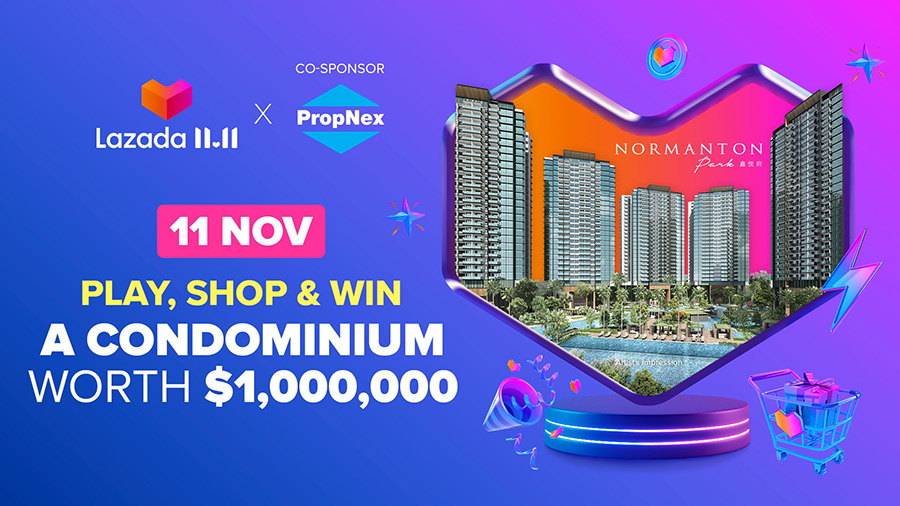 From platform vouchers, and exclusive partners including Nike and Salvatore Ferragamo, to a variety of digital goods and services including F&B, hotel staycations and spa treatments, Lazada has proven itself to be Southeast Asia's leading e-commerce platform. Add in a slew of shoppertainment activities to truly elevate the shopping experience, and shoppers get something that even approaches the concept of the metaverse.
If your credit card is primed and ready, and you're ready to finish the year with a bang, here is a list of events, deals, and more that you should look out for so you can be part of the festivities, and stand the best chance to obtain the Golden Keys needed, to clinch that condominium!
---
To Obtain Golden Keys: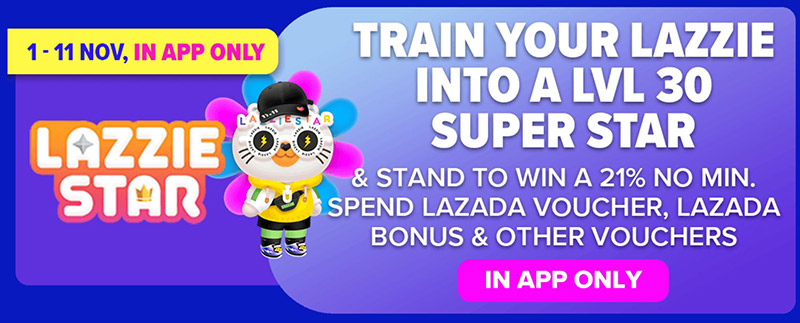 Help Lazada's mascot Lazzie level up, and get rewarded! Users will need to train Lazzie all the way up to level 30 by accumulating energy, which can be gained by completing missions, daily tasks, cracking the daily surprise egg and more.
Gain up to 10 Golden Keys in total at level 15, 25, and 30, all of which will increase your chances of winning the ultimate prize – the million-dollar condominium!
Another way to increase your chances and get more Golden Keys is by referring a friend into the Lazzie Star game. Both user and friend will get one Golden Key each. Stand to collect up to 10 keys across all 10 days!
All that, while winning vouchers and more rewards alongside Lazzie Star!
---
LazCoins
(Now – 11 November)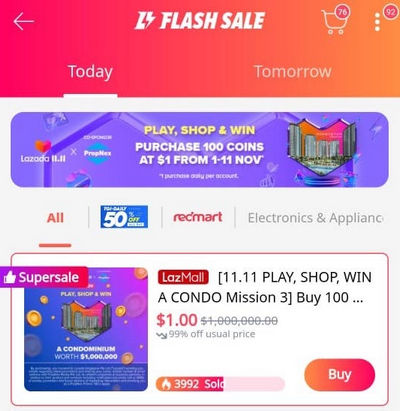 Purchase 100 LazCoins for S$1 to get a Golden Key daily. This means that users can gain up to 11 additional Golden Keys over 11 days!
LazCoins are used to redeem gifts, and also to unlock up to 5% extra discount on products!
---
Additional Bonuses
(Now till 11 November)
There are three more Golden Keys that shoppers can get.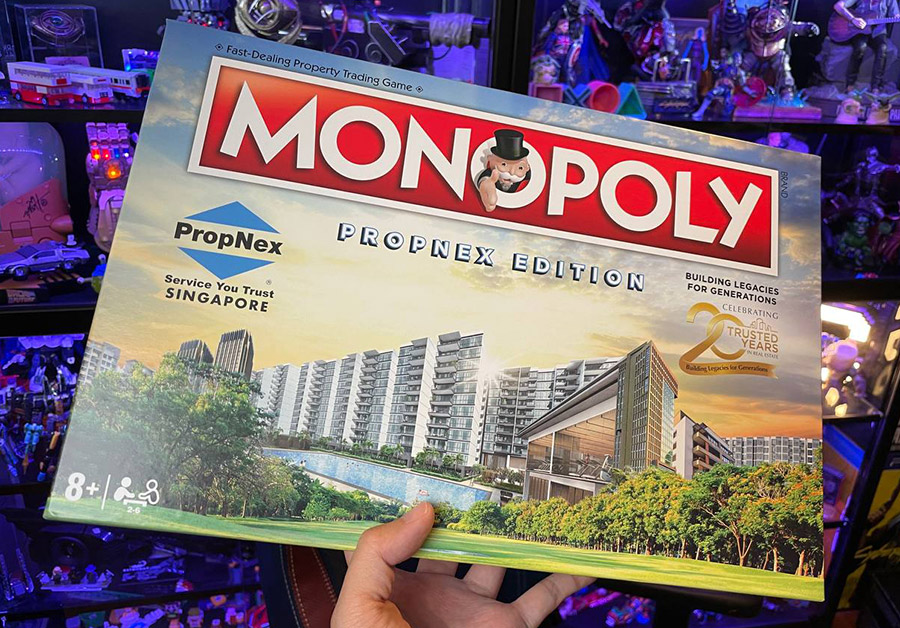 Purchase the Monopoly PropNex Edition to get two of the remaining three keys! Each user is only allowed one purchase, and only while stocks last, so don't sleep on this!
Monopoly PropNex Edition is an updated version of the classic game set in Singapore, with play time streamlined to a much more manageable and attractive 60 minutes. This is a family board game that buyers can bust out and enjoy with just about anyone! Not only that, being able to roll the dice and stand a better chance of winning the million-dollar condominium? It's a no-brainer!
As for the final Golden Key, users just have to update their email addresses via the Lazzie Star mission list.
---
It's not just a major lucky draw, it is also heaps of shopping made fun! It's not a stretch to say that Lazada has managed to make online shopping into a form of virtual theme park.
---
LazLive Line Ups (App Only):
S$200 Haul
(8 November, 8 – 9pm)
With the huge amount of great deals and offers, it can be hard to decide on what to purchase. Let Rachell Ng (@aglimpseofrach) treat you to a preview of all the best deals below S$200 that are not to be missed this 11.11!
11.11 Super Show Virtual Concert
(10 November, 8 – 10.30pm)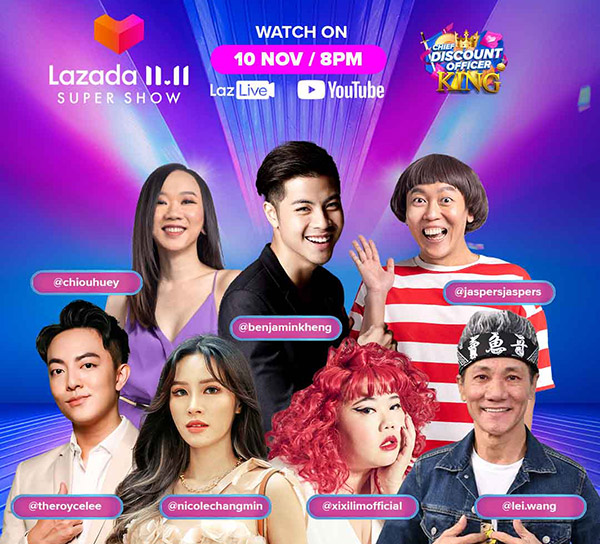 Countdown to 11.11 with performances by K-pop group SEVENTEEN, Lazada's first Regional Happiness Ambassadors, along with Chief Discount Officers (CDO) Royce Lee, and local personalities Benjamin Kheng, Wang Lei, Jaspers, Nicole Chang Min, Choi Huey, and Xixi all battling it out to be crowned CDO King. They will be participating in Squid Game-style games, but with a local twist. The countdown itself will feature 11 of the best deals with S$7,000 worth of vouchers up for grabs.
---
With all these festivities, Lazada has made 11.11 into a holiday in its own right!
---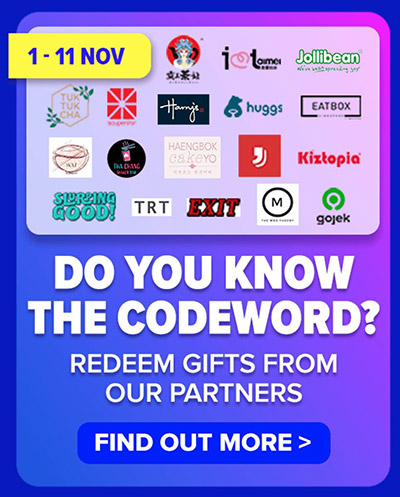 Unlock free gifts and vouchers from Lazada's brand partners such as BaWangChaJi, I Love Taimei, Tuk Tuk Cha, Huggs Coffee, Kiztopia, TRT and more! Just mention the Lazada 11.11 codeword at the participating partners' stores.
---
Pre-Sale (App Only)
(Now – 10 November)

Get a sneak peek at all the best deals, and keep your eyes peeled for pre-sale items so you can have a lock on special pricings before 11.11.
Shoppers will simply have to place a 11% deposit on the available items to secure the special pre-sale price, and will just have to top up the remainder on 11.11!
Check out some of these amazing deals that are while supplies last!
---

Accumulate your Lazada Bonus and get S$6 off for every S$60 on qualifying products. That means that if you want to get $12 off, simply get your cart up to $120.
Special tip: If your cart happens to sit just below the next $60 mark, learn to juggle your cart so that you can maximise Lazada Bonus vouchers throughout the day. You're welcome.
From now to 10 November, accumulate Lazada Bonus daily to grow the bonus amount, and redeem them on 11.11 to enjoy huge discounts!
---
Flash Sale
(11 November)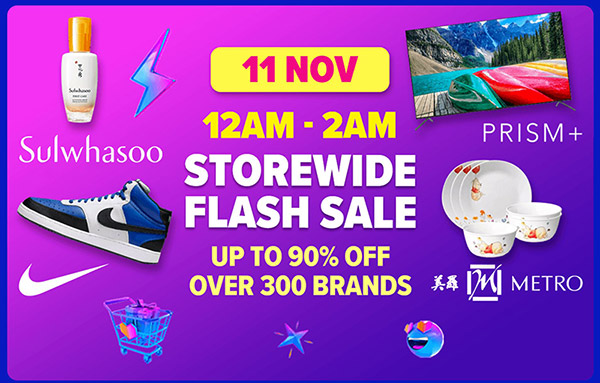 Flash sales will start right at midnight! Look out for various deals and enjoy the biggest discounts possible on purchased items.
At 12am, 11.11 will kick off with a 2-hour storewide flash sale. There will be special discounts at up to 90% off from over 250 brands.
And then, starting at 8am, and in 2-hour intervals (10am, 12pm, 2pm, 4pm, 6pm, 8pm, 10pm), there will be Crazy Flash Deals, with items going at just S$0.11, S$1.10, and S$11.11.
Finally, from 12pm to 2pm, there will be 1-for-1 deals for a wide variety of health and beauty products, skincare products, gadgets, accessories, and more!
---
Surprise Boxes
(11 November)

Throughout the day, at 12am, 8am, 10am, 12pm, 2pm, 4pm, 6pm, 8pm, 10pm, there will be over 200 branded surprise boxes going at:
S$11 (worth S$50)
S$29 (worth S$100)
S$49 (worth S$150)
S$79 (worth S$200)
---
Stand to make your purchases on items such as a PRISM+ Q75 4K Android TV, Samsung HW-Q900A True 7.1.2ch Soundbar, Garmin Vivomove 3, and Microsoft Surface Go 3 for just S$0.01! All you have to do is vote for them, and gain more votes by completing daily missions. The more votes you place, the higher your chances of winning this amazing deal.
---
Of course, no shopping festival can do without the stars of the event, the products themselves! Here are a few handpicked deals that are sure to titillate fellow geeks: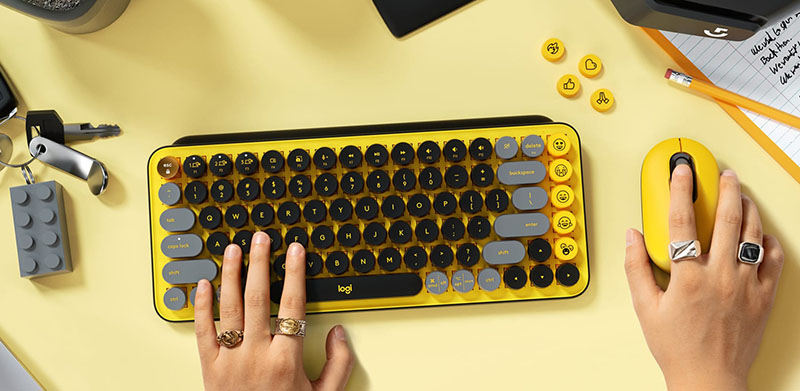 Mechanical keyboards are all the rage now, and of course Logitech is joining the fray. With a vibrant design that gives more than a nod to modern internet culture, this is a keyboard for those who are not only after the satisfying tactile experience of mechanical keyboards, but also the eye-popping visual potential of a PC peripheral.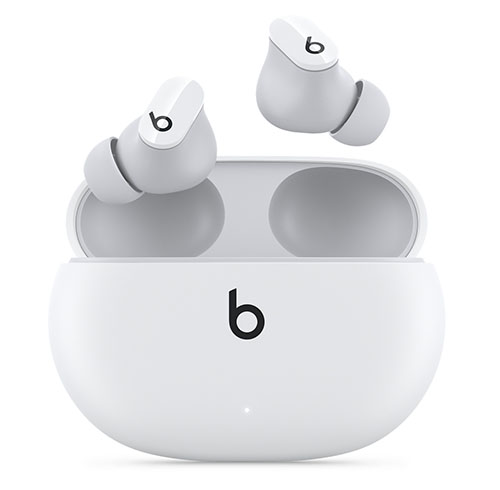 With true wireless earbuds becoming something indispensable to many users when it comes to their day-to-day life, Beats Studio Buds offer robust and reliable performance, with Active Noise Cancelling for when users want to be fully immersed in the music, and Transparency when they want to maintain their alertness to their surroundings.
The Nintendo Switch is the hottest console for the past few years, and was in severe shortage when the pandemic hit. This is for good reason, as the console boasts an impressive library which shows no sign of slowing down. The recently released OLED model makes the visuals even sharper and clearer, allowing players to get closer to the complete, perfect vision of the designers than ever before. Even for those who already own a Nintendo Switch, this is a substantial upgrade.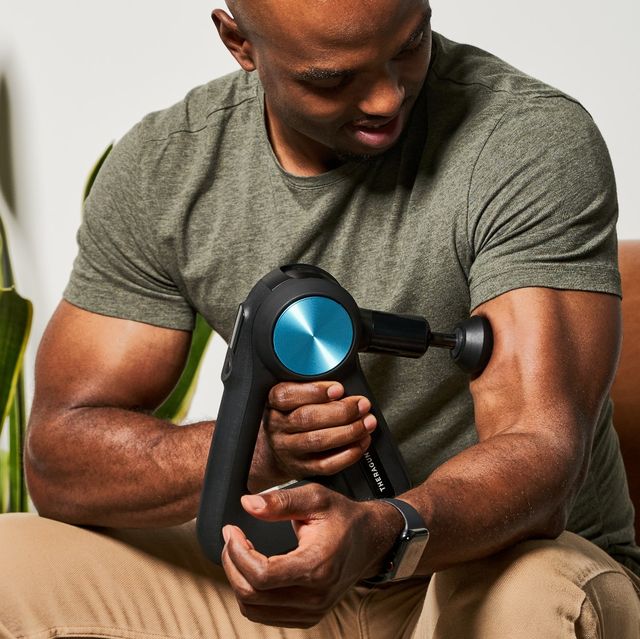 Feeling stiff and tense due to muscle knots? Theragun PRO can loosen you up, releasing stress and enhancing muscle recovery. This smart percussive therapy device brings professional-grade power into your hands. It is 55% quieter, penetrates 60% deeper, and lasts twice as long as previous generations or lower grade consumer devices.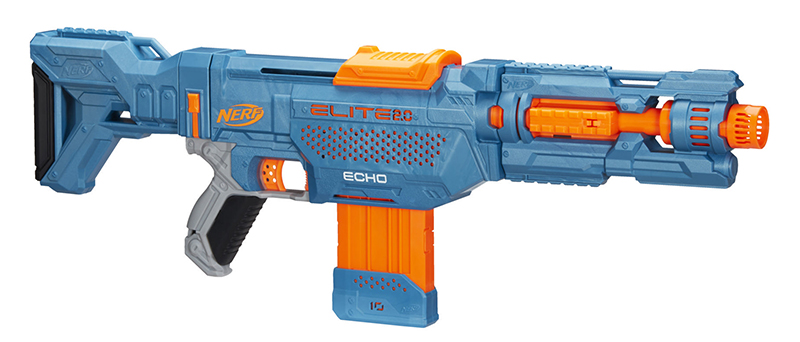 This bad boy comes with 24 Nerf darts, and boasts a 10-dart clip. Brandishing a Nerf gun will always be satisfying, so why not relive your power fantasy in a safe but still thrilling manner with the Nerf Elite 2.0 Echo CS-10 Blaster? It is powerful enough to fire darts that clear up to 27 metres of distance, which is truly impressive.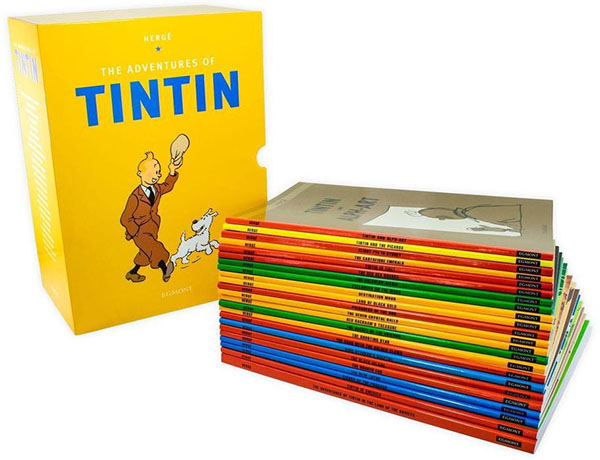 This is the complete set of 23 original Tintin albums presented in a classy slipcase. The set was released in 2019 to coincide with the 90th anniversary of The Adventures of Tintin. Created by Belgian cartoonist Georges Remi under the pen name Hergé, the series has become a part of many people's childhoods. It is a familiar presence in the lives of many, with beloved characters and stories that stood the test of time.
---
This is but a small sampling of all the great deals that will be available as part of Lazada's 11.11 sale! With more festivities, discounts, and fun to be had, what are you waiting for? It is time to empty that wishlist, and fill that cart up!
---

Drop a Facebook comment below!