If there's anything folks love more than chicken, it's potato chips. So what happens when you put both of them together?

KFC is taking their finger-lickin' good fried chicken to the next level by covering them with Lay's potato chips to give fans a burst of flavours and a satisfying crunch with every bite.
Called the BBQ Crunch Chicken, this new creation is a collaboration with Lay's and sees glorious bits of crinkle-cut potato chips as part of the chicken's crispy crust.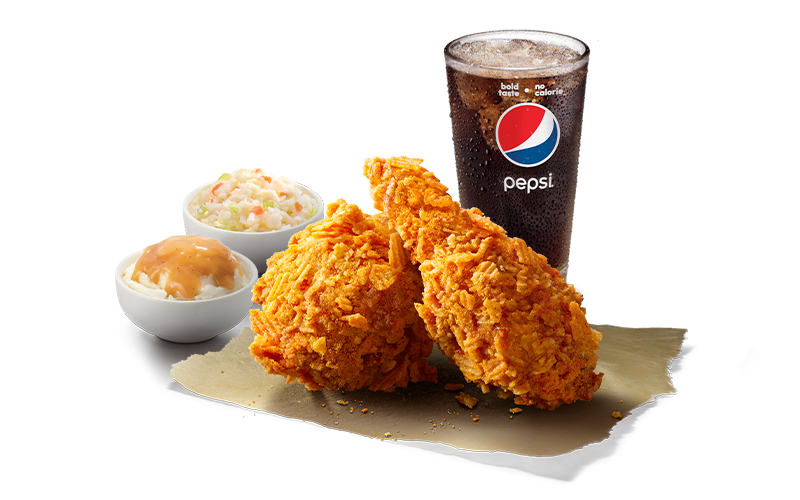 The marinated hot and spicy fresh chicken is hand-breaded with a special flour mix choked full of Lay's potato chips and are fried to golden perfection. The chicken later gets coated with BBQ flavouring to give that extra kick.
Ala-carte, the BBQ Crunch Chicken costs S$3.65. Get it as a boxed meal for S$10.95 and you'll get to enjoy 2 pieces of BBQ Crunch Chicken with 2 pieces of Hot & Crispy Tenders, 1 regular fries, 1 whipped potato and 1 regular Pepsi Black.
Just in time for the festive season, the BBQ Crunch Chicken will. be served at KFC from 24 November 2021.