KFC has improved upon the classic Zinger burger. Proving that it is possible to improve upon perfection, the new BBQ Cheese Zinger graces KFC's menu, offering a taste of true greatness to fans of all things fried chicken.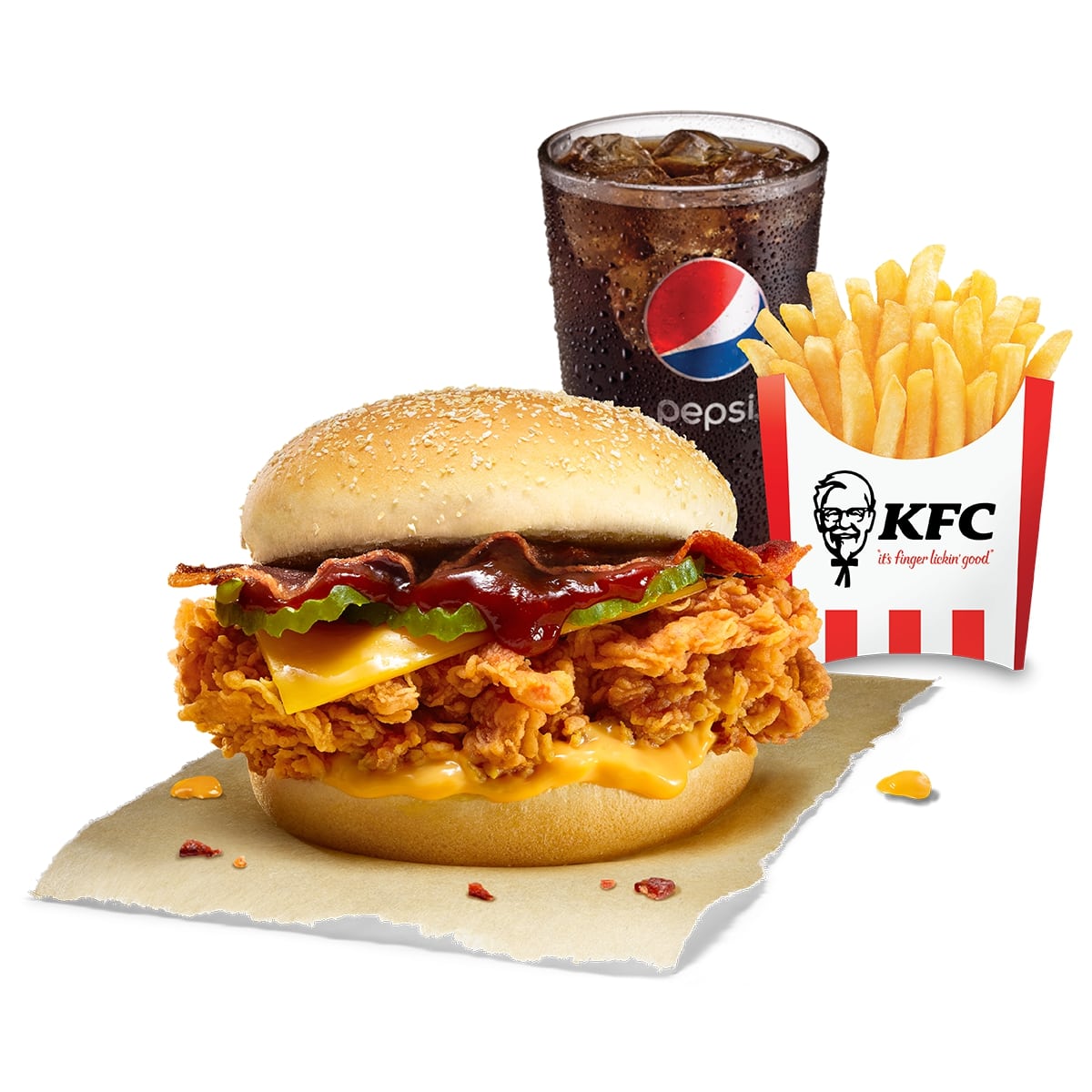 The BBQ Cheese Zinger features KFC's signature zinger fillet, crispy turkey bacon, crunchy pickles, sliced cheddar cheese, BBQ sauce, and the KFCheese sauce come together to form a mouth-watering collage of flavours. Spicy, savoury, sweet, smokey, cheesy – let your taste buds dance to the most finger lickin' good songs as if they're at a nightclub experiencing pure culinary euphoria.
Held together by an oat bran bun, the soft fluffiness of the bun gives the ideal texture to punctuate the panoramic scale of gastronomic brilliance.
This is the first of multiple chicken burger launches from KFC. As the maestro of fried chicken, any future menu items are likely to be an odyssey for the connoisseurs of gustatory delights.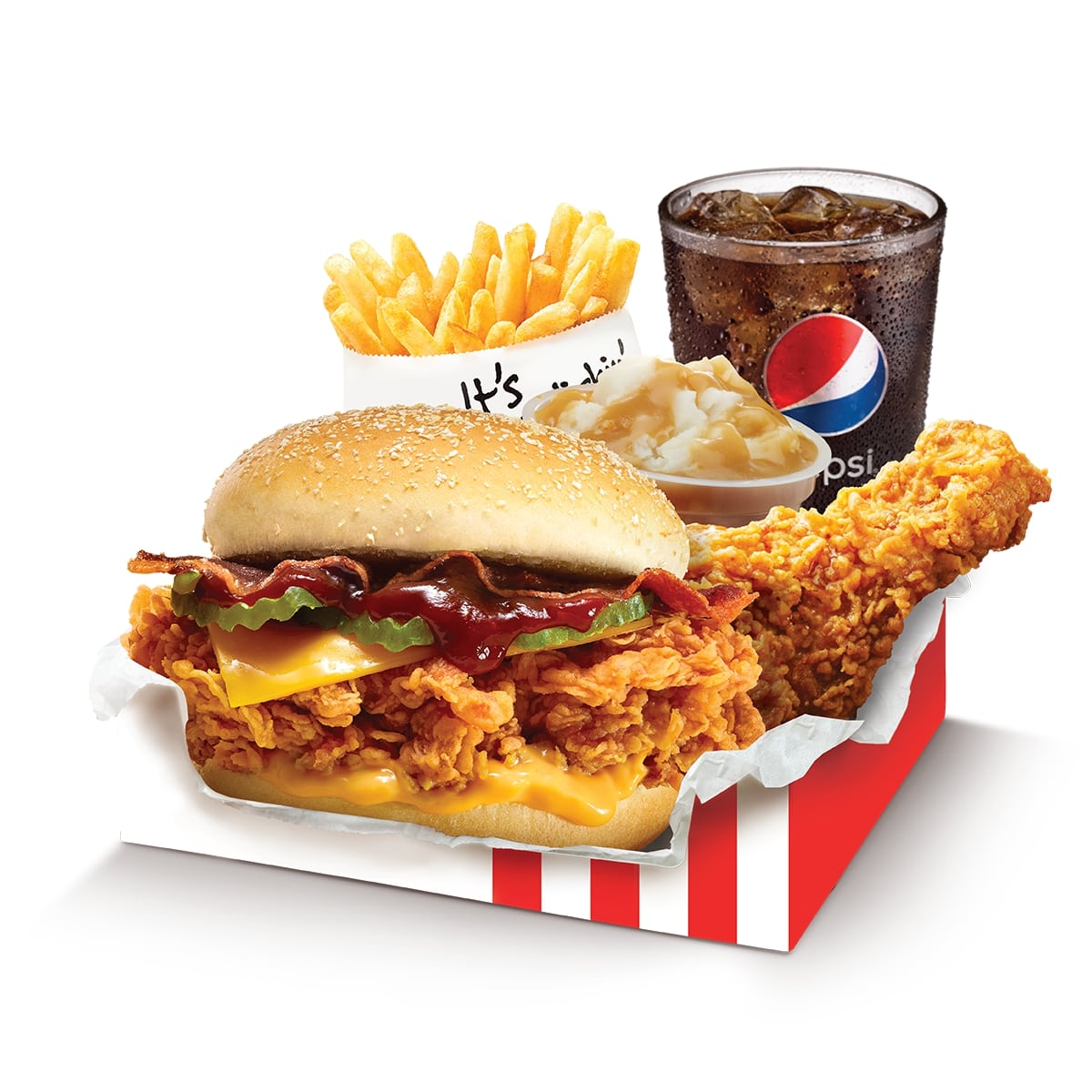 The BBQ Cheese Zinger is available as an a la carte option for S$6.60, as a meal that includes the burger, a medium fries, and a regular Pepsi for S$8.70, and as part of the BBQ Cheese Zinger Box that includes the burger, a piece of chicken, a regular whipped potato, regular fries, and regular Pepsi for S$10.95.
Starting 24 August, there will also be a deal featuring the BBQ Cheese Zinger only on Lazada. As part of the 9 September 2021 shopping spree, KFC will be collaborating with Lazada to offer scrumptious KFC deals for as low as S$0.99 from 1 – 13 September 2021.
There is also a KFC App and web-based game – Spin & Sure Win, which offers S$2,000 worth of vouchers and food prizes such as free treats and 1-for-1 offers to be won. With no prior purchase required, one simply needs to register a KFC account to play.
The spins can be done daily from 19 August to 15 September 2021, and three daily spins successively will grant one an additional spin. Not only that, every single day, one winner stands to win three months' worth of KFC for free in the form of e-vouchers.