Into its 4th year, ICDS 2015 will once again feature internationally acclaimed guests, a gamut of pop-culture content and Singapore's Annual Cosplay Chess stage show. Following the success of last year's ICDS, which saw some 5,000 visitors attending the fan-driven cosplay & pop-culture convention at *SCAPE in Orchard Road, organizer Neo Tokyo Project has decided to up their game. This year, they have transformed the youth recreation and retail hub into a two-day pop-culture playground that promises twice the fun.
Guests-of-honor at ICDS 2015 includes the multi-talented Jin (BehindInfinity) from the Philippines.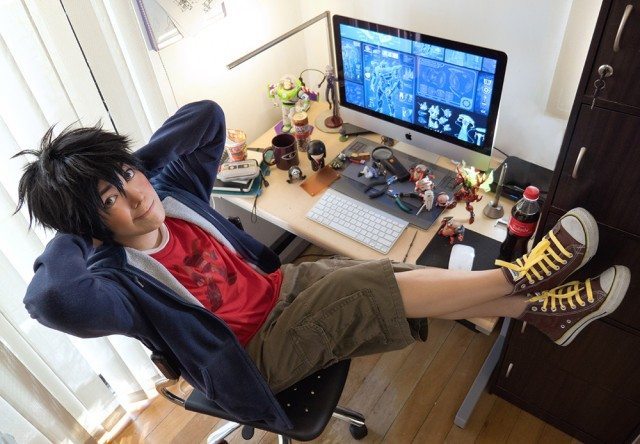 Jin is an internationally acclaimed cosplayer whose work has been featured on publications and online media worldwide. Jin is known for versatility and accuracy in character portrayal, which is showcased in elaborate photo shoots with cosplay group Tux Team. Recently making waves on social media was their uncannily accurate cosplay photos of Disney's "Big Hero 6", as well as the anime "Ore Monogatari!!"
Joining Jin is Indonesian PlaMo (plastic model) expert Ifan Cusianto. An award-winning PlaMo builder and writer of the critically-acclaimed "Scratchbuild Revolution" guidebook, Ifan will be sharing his techniques at the Hobbymate booth during ICDS.
With the tagline "BREAK OUT!", this year's convention aims to break Singapore's traditional convention mould with more hands-on activities, panels, and learning opportunities. Participants are also invited to step out of their comfort zones, to immerse themselves in on-stage programs such as the Anime Quiz and Cosplay Runway, and to mingle with like-minded fans and visitors in dedicated rest and hobby areas throughout the convention.
Both days of ICDS are also themed. Day 1 is dedicated to celebrating anime and Japanese pop culture, with the popular AniDance & Music segment in the evening, while Day 2 will see cosplay performances come to the fore.
---
International Cosplay Day Singapore 2015
22 and 23 August 2015, 11am to 7pm
*SCAPE, 2 Orchard Link Singapore 237978 [Directions]
Levels 2, 4 & 5
Tickets for ICDS are priced at S$5 for a Day Pass, and S$8 for a two-day Weekend Pass
Here are the Floor Plans for Levels 2, 4 & 5:
Find full details over at www.neotokyoproject.com/icds/
---

Drop a Facebook comment below!