Foldables may seem like a gimmick at first, but given how new they are, it is definitely too early to make a conclusion. Also, there are certain benefits that a foldable can provide. For example, because they can be folded, they make for a more comfortable fit in one's pocket, and also offer more flexibility in the way content can be displayed.
With a 21:9 display measuring 6.9-inch diagonally when unfolded, up to 120Hz refresh rate, 300Hz touch sampling rate, and Snapdragon 888 chipset, the Huawei P50 Pocket is the Chinese company's latest flagship foldable.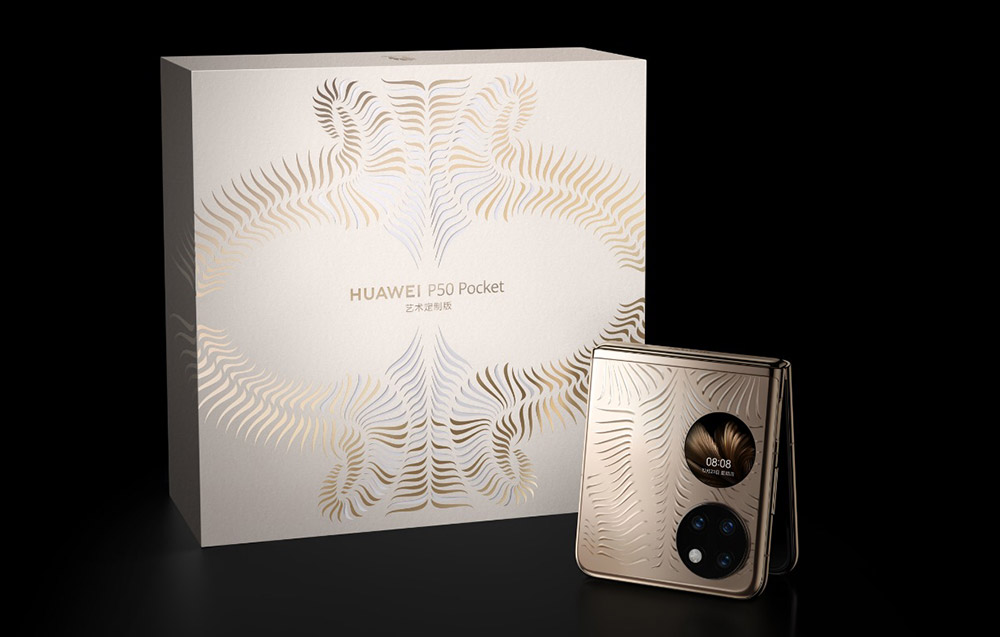 It also features an Ultra Spectrum Camera Matrix and a Cover Screen on top of the inherent advantages of a foldable. The camera matrix comprises of a 40MP True-Chroma Camera, a 13MP Ultra-Wide Angle Camera, a 120-degree 32MP Ultra Spectrum Camera, a 10-Channel Multi-Spectrum Sensor, and an Ultra Spectrum Illuminator. A lot of care and attention has been put into the P50 Pocket's camera matrix, which makes this one of the core features of the smartphone. This is one that users will want to test out and play around with.
The Cover Screen allows for the display of notifications, schedule, calendar, music, weather, and control of other features, including accessing the camera. It adds to the convenience factor that a foldable boasts over a non-foldable.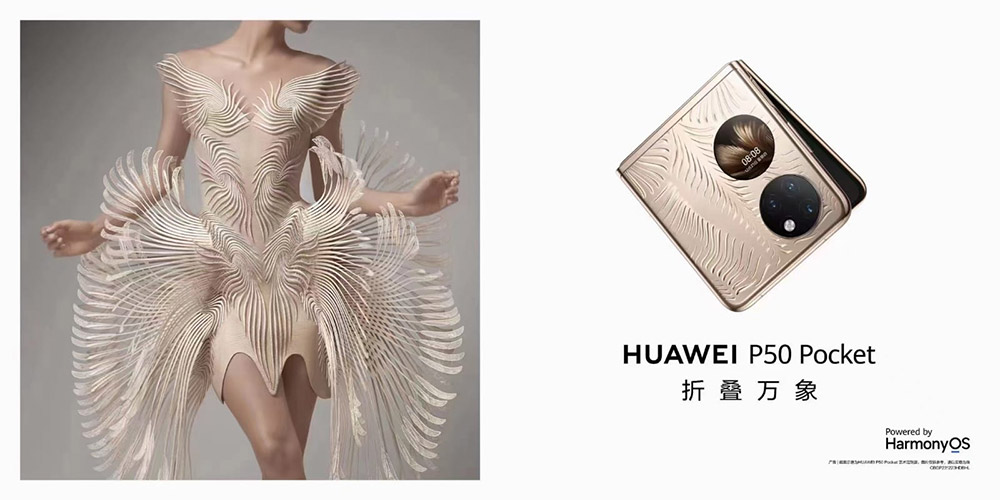 There is also the Huawei P50 Pocket Premium Edition, created in collaboration with Dutch fashion designer Iris Van Herpen, for those with a taste for haute couture. Van Herpen is known for pushing the boundaries of fashion design, and frequently makes dresses that are unique and one of a kind.
The Huawei P50 Pocket will be available in select markets, and pricing will vary across the markets. As with other foldables, only time will tell if the durability and sturdiness of the device hold up.