Genshin Impact fans, phase 1 of the version 3.4 update is coming out soon! Players have been waiting for Alhaitham to become playable ever since the 5-star Dendro sword character was first teased on Genshin Impact's social media pages.
Alhaitham's materials and abilities have already been datamined via Honey Hunter World. If players manage to snag him from his banner, they must ascend him and his talents to get the most out of him. Want to gather his materials in advance? Here's what every Alhaitham main needs to know.
Character Ascension Materials
| | | |
| --- | --- | --- |
| Level | Mora | Materials |
| 20 | 20,000 | 3x Sand Grease Pupa, 3x Faded Red Satin |
| 40 | 40,000 | 3x Nagadus Emerald Fragment, 15x Faded Red Satin, 10x Sand Grease Pupa, 2x Pseudo-Stamens |
| 50 | 60,000 | 6x Nagadus Emerald Fragment, 12x Trimmed Red Silk, 20x Sand Grease Pupa, 4x Pseudo-Stamens |
| 60 | 80,000 | 3x Nagadus Emerald Chunk, 18x Trimmed Red Silk, 30x Sand Grease Pupa, 8x Pseudo-Stamens |
| 70 | 100,000 | 6x Nagadus Emerald Chunk, 12x Rich Red Brocade, 45x Sand Grease Pupa, 12x Pseudo-Stamens |
| 80 | 120,000 | 6x Nagadus Emerald Gemstone, 24x Rich Red Brocade, 60x Sand Grease Pupa, 20x Pseudo-Stamens |
Talent Ascension Materials
| | | |
| --- | --- | --- |
| Level | Mora | Materials |
| 2 | 12,500 | 3x Teachings of Ingenuity, 6x Faded Red Satin |
| 3 | 17,500 | 2x Guide to Ingenuity, 3x Trimmed Red Silk |
| 4 | 25,000 | 4x Guide to Ingenuity, 4x Trimmed Red Silk |
| 5 | 30,000 | 6x Guide to Ingenuity, 6x Trimmed Red Silk |
| 6 | 37,500 | 9x Guide to Ingenuity, 9x Trimmed Red Silk |
| 7 | 120,000 | 4x Philosophies of Ingenuity, 4x Rich Red Brocade, 1x Mirror of Mushin |
| 8 | 260,000 | 6x Philosophies of Ingenuity, 6x Rich Red Brocade, 1x Mirror of Mushin |
| 9 | 450,000 | 12x Philosophies of Ingenuity, 9x Rich Red Brocade, 2x Mirror of Mushin |
| 10 | 700,000 | 16x Philosophies of Ingenuity, 12x Rich Red Brocade, 2x Mirror of Mushin, 1x Crown of Insight |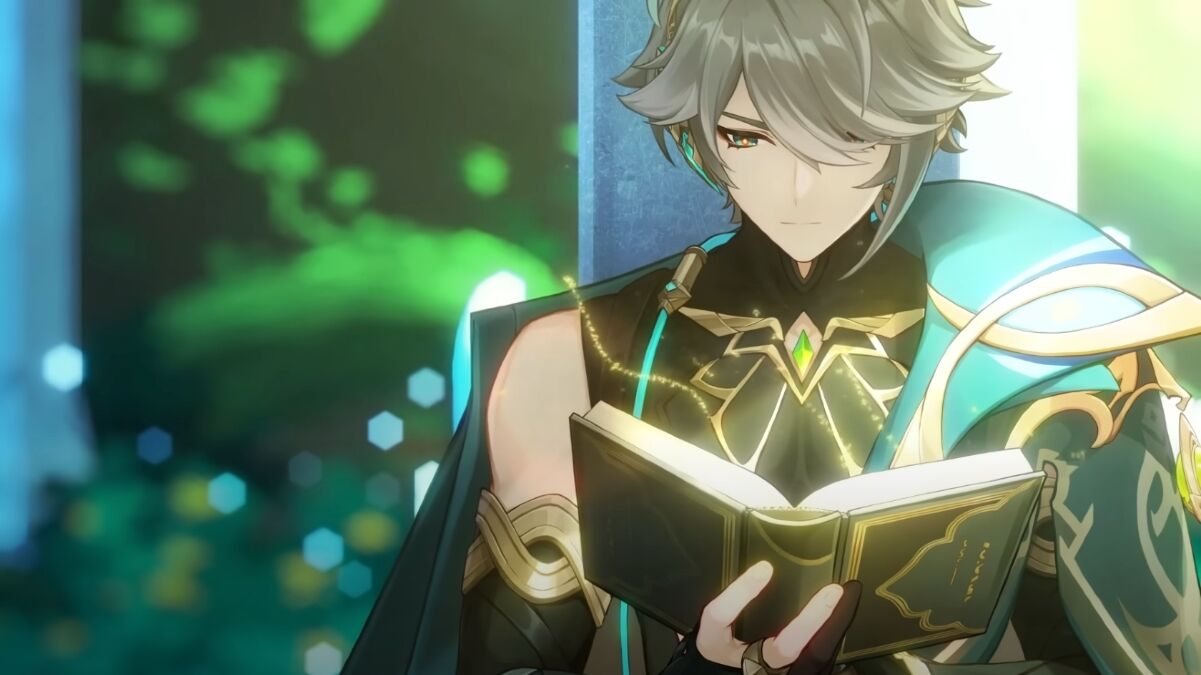 Where To Farm Alhaitham's Materials
Sand Grease Pupa
This husk can be found in Sumeru's desert area, especially in the Wenut Tunnels. It is described to have a hardened grey shell to "protect the larval bodies of the unagi", and will be available starting Version 3.4.
Faded Red Satin, Trimmed Red Silk, and Rich Red Brocade
These Eremite enemy drops were first introduced in the Sumeru region and can be scaled up to obtain Trimmed Red Silk and Rich Red Brocade. Lower-tiered items, like similar ascension materials, can be crafted into higher-tiered ones. Players can also obtain these materials from the Stardust Exchange.
Pseudo-Stamens
Dropped by Wind-Bitten Sandworms, these flowers aren't yet available for farming until Version 3.4. Setekh Wenut, a new boss with a level requirement of 30 or higher, can be farmed for pseudo-stamens.
Nagadus Emeralds
Any Dendro character must ascend using the Nagadus Emerald jewels. The Jadeplume Terrorshroom and Dendro Hypostasis drop these jewels, but players can also purchase Dust of Azoth from the Stardust Exchange and convert other kinds of jewels.
Talent Ascension Materials
Alhaitham's ascension books are Teachings of Ingenuity, Guide to Ingenuity, and Philosophies of Ingenuity, all of which are available from the Steeple of Ignorance domain on Tuesdays, Fridays, and Saturdays.
Mirror of Mushin is also required, which can be obtained from the weekly boss Shouki no Kami, in the Joururi Workshop domain. A Crown of Insight is needed for each level 10 talent you want to level up to level ten, which can be obtained during limited-time events.
Best Alhaitham Weapon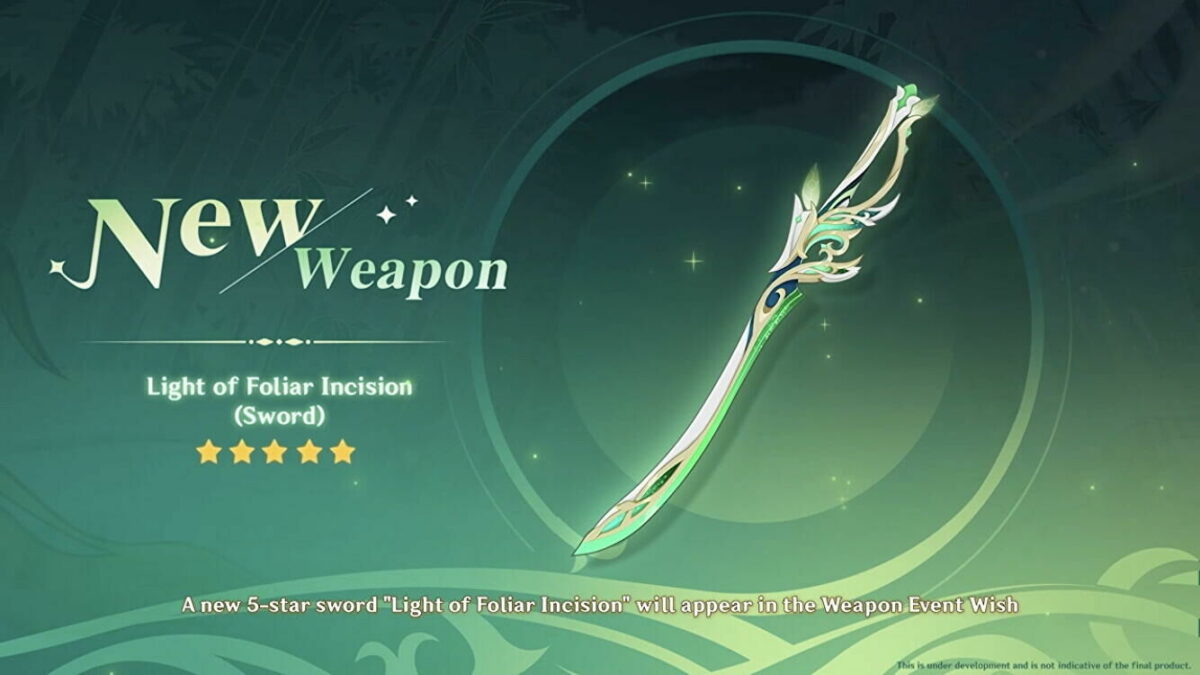 His "Mysteries Laid Bare" passive adds damage to his burst and projection attacks according to his elemental mastery, making him reasonably easy to build. Players should build him mainly with the goal of increasing his damage.
The 5-Star Light of Foliar Incision sword is Alhaitham's best weapon in Genshin Impact, as is the case with the majority of signatures. When Alhaitham deals elemental damage with a normal attack, it boosts crit damage and rate and raises normal attack and elemental skill damage by 120% of elemental mastery. Alhaitham's Dendro-infused attacks cause this Foliar Incision effect, which lasts for 12 seconds or 28 damage instances.
Best Alhaitham Artifacts
Players should farm the Dendro artifact set, Deepwood Memories. When enemies are hit with a burst or a skill, two pieces increase Dendro damage by 15%, while four pieces decrease Dendro resistance by 30% for eight seconds. This is quite powerful for a character who depends so heavily on Dendro-infused attacks.
Another alternate Artifact set is the 4-piece Gilded Dreams set. Players should cause an elemental reaction as frequently as they can since this set will improve Alhaitham's level of elemental mastery by 80 and boost his attack.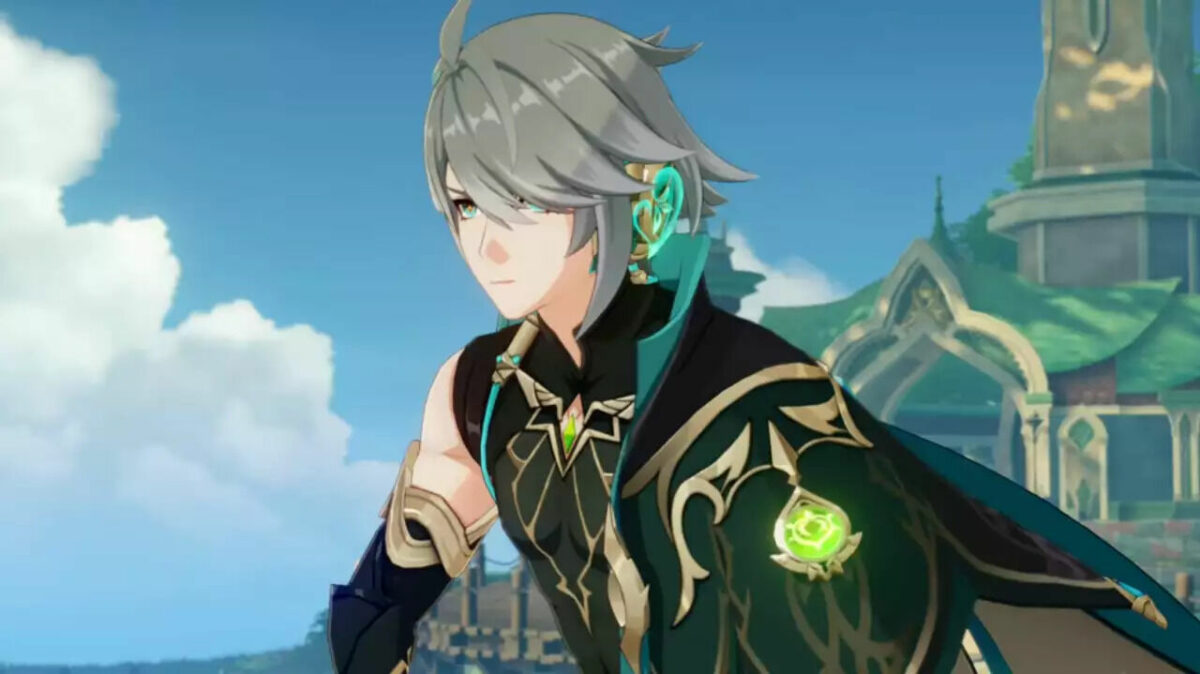 Alhaitham will be featured on the first banner of Genshin Impact's 3.4 update when it launches on 18 January 2023.