Blinds are perhaps one of the most underrated home fashion products. With bigger, badder toys like a smart TV and robot vacuums,these shutters may appear to be an insignificant addition to one's house in the grand scheme of things.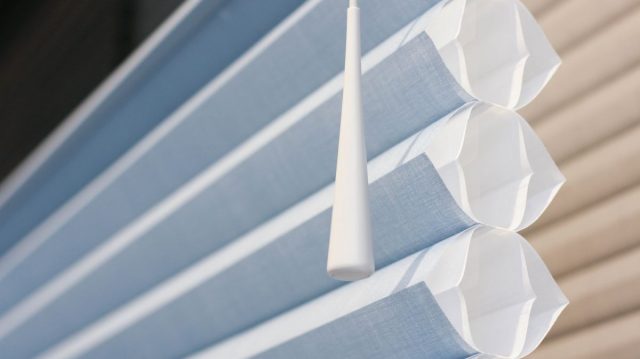 There's a lot of thought put into their creation, however. A hexagonal design, for instance, is better at trapping heat, and coating the back of each layer with white helps to retain the cool air-con air, while reflecting heat off the surface. The technological differences between high-end brands and the lower-tier ones are obvious, with every change becoming more and more sophisticated than the last.
But hey, blinds are just many, many rows of bars, so isn't further development very limited and restricted? Apparently not, in the eyes of local retail business mc2.
Armed with 20 years or so of industry experience, and prior knowledge about the technical know-how, the company has set up its first-ever smart blinds fashion gallery in Singapore's largest blinds showcase. Featuring world-famous brands like Hunter Douglas and Toso, demo selections for the event ran the gamut from voice-operated blinds to multiway curtains.
The topic of interest here would be the former.
Under the Hunter Douglas name, these blinds can be controlled via voice command on the Amazon Alexa. Gone is the inconvenience of manually pulling on the string to roll them up or down, but this option still remains in part of the design for child safety.
Here's how it works. First, a chip of sorts is inserted into the top of the blinds. It's then hooked up to the Alexa, which will be specially programmed to reflect certain commands. For the demo, the phrase "Alexa, game on" was used to expand the four blinds on display, but users have the freedom to set their own commands for each or all of them at home.
Sure, it's not new technology. But in Singapore's largest space for a home fashion product showcase, it makes for an impressive sight, especially since they are unfurled over the full area in real time. On the other hand, many other brands either have the movement play out on an online catalogue screen, or sport a significantly smaller display space, resulting in a reduced wow factor.
One word of caution, though: the voice feature will only work if the exact sentence or phrase is given. As long as a single word is accidentally left out or added in, the effect will be rendered useless – a potential point of contention for individuals.
The alternative? Users may also choose to go for motorisation instead, in which the sceneries, modes, and blinds type can be remotely controlled with a simple click or drag of an app button. Apart from an additional handy feature that allows for the viewing of the blinds' resting position from a distance away, there's really nothing much to note on the app side of things.
For those who are less tech-savvy and more focused on practicality, mc2 offers Singapore's first-ever curtain shaping technology as well, in addition to other range of home fashion products. In particular, the highly sought-after ALTEX's SecureZip blinds is worth keeping an eye out for, and comes with the promise of 95% or 99% rain, dust, and sunlight protection.
With a variety of items and services provided, mc2 gives alternative options for smart homes in Singapore, although there's always the risk of over-engineering, especially in this technologically-advanced digital age.