Hogwarts Legacy will feature the Wizarding World's first transgender character.
In the new Harry Potter-based open-world role-playing game, players will meet a character named Sirona Ryan, the proprietor of the Three Broomsticks pub in the game's Hogsmeade Village.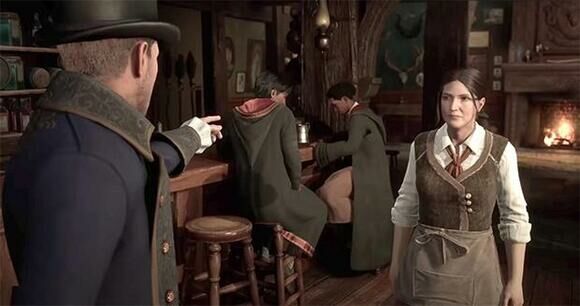 When players ask Sirona Ryan about how she knows a goblin named Lodgok, Ryan replies: "Hadn't seen him in years when he came in a few months ago. But, he recognized me instantly. Which is more than I can say for some of my own classmates. Took them a second to realize I was actually a witch, not a wizard."
Introducing a transgender character in Hogwarts Legacy is significant given that JK Rowling, creator of the Wizarding World and the Harry Potter books, has been making plenty of anti-trans comments in the last few years. This is not Rowling making amends for her transphobia though. As stated on the game's official website, Rowling is not involved in the creation of the game.
Hogwarts Legacy invites players on an epic journey as a fifth-year student at Hogwarts, gifted with a rare ability to tap into ancient, powerful magic. In the immersive game, players can roam around Hogwarts, Hogsmeade, the Forbidden Forest and the surrounding Overland area as they master spells and potions as a novice wizard.
Hogwarts Legacy will be available on PlayStation 5, Xbox Series X/S, and PC on 10 February, followed by a 4 April release on PlayStation 4 and Xbox One, and on Nintendo Switch on 25 July. Read our review here.