For the collectors and fans of the 1980s The Real Ghostbuster series, it's time to expand the toy collection.
That is if you weren't able to afford it back then or somehow they have been lost in the passage of time.
Hasbro is releasing a new collection of three toys coming to you for preorder on 15 March at 1 pm ET. exclusively on Walmart.
Of course, they had to include some transport for the gang. The first toy is the classic Ecto-1. They did not miss out on any details when it came to designing the old relic. It has a tailgate that opens and closes, a roof-mounted swivel seat equipped with guns, and a ghost claw for grappling ghosts on-the-go. The Kenner Classics Ecto-1 will cost US$49.99.
Maybe you prefer something abit scarier for the ghost collection. Look no further. Don't be fooled when you receive a tiny toilet in a package. Open up the covers to reveal red devilish eyes and a seat you definitely do not want to sit on.
Looking like Mike Wazowski with an extra face, Bug-eye is back haunt us with a detachable eyeball, just like in the show! Both ghoul toys go for US$14.99 each.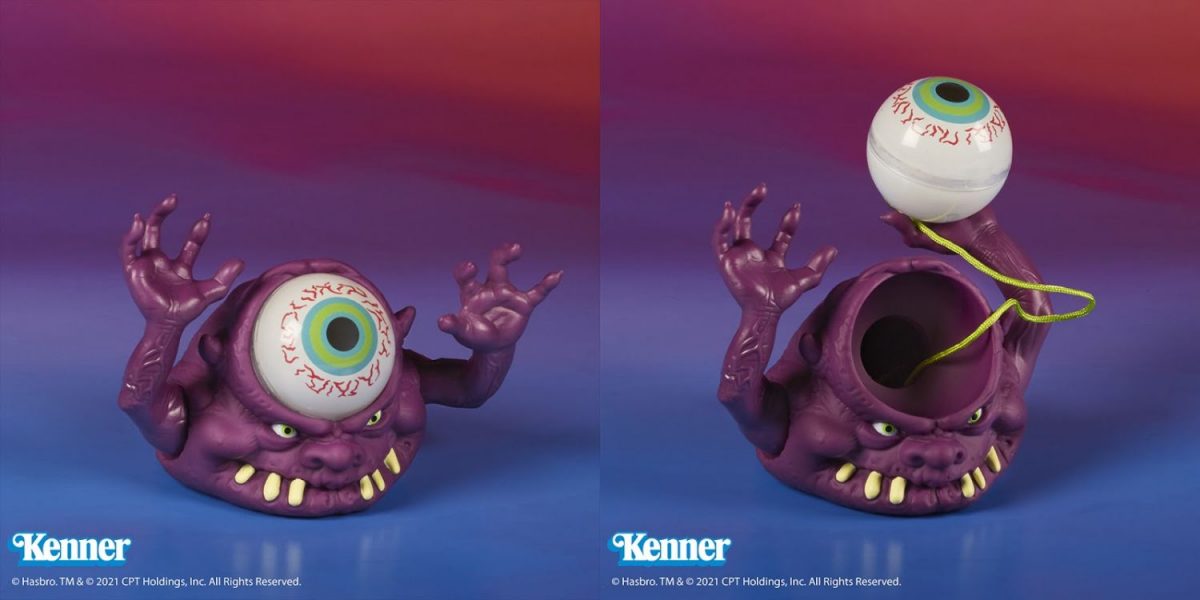 The question now is, "Where are the rest of the figures?" We actually saw them released in 2020 and could possibly see a new batch soon. After all, there is a movie primed and ready to roll from Sony Pictures, so it's a matter of time.
The toys will come to stores in April 2021. But if you want these or other cool figurines like Star Wars: The Vintage Collection, Transformers, and Beast Wars Transformers, you can head to Walmart for a pre-order.
As for the rest of the world, we're pretty sure these toys will make its way globally to cash in on nostalgia.
---

Drop a Facebook comment below!