Heading overseas for leisure is all sorts of fun, exciting, and relaxing, but planning for an itinerary or comparing flight options can be quite the hassle, especially for less frequent travellers.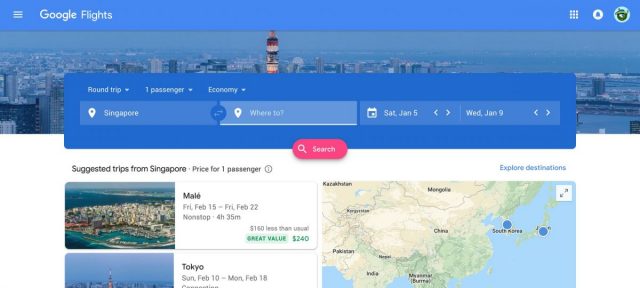 Those in Singapore are, fortunately, about to have an easier time executing the above tasks, courtesy of Google Flights. Available now on mobile devices, tablets, and the desktop, it allows users to find travel inspiration with greater efficiency, as well as compare and book flights in local currency.
For Singaporeans, however, the best deals are always very much welcome. Google's new tool offers choices based on the preferred dates, price, airlines, and connecting airports, while exploring the option of flying to alternate airports. Between the comprehensive list and a user-friendly filter, the decision-making process is certainly made more time-efficient.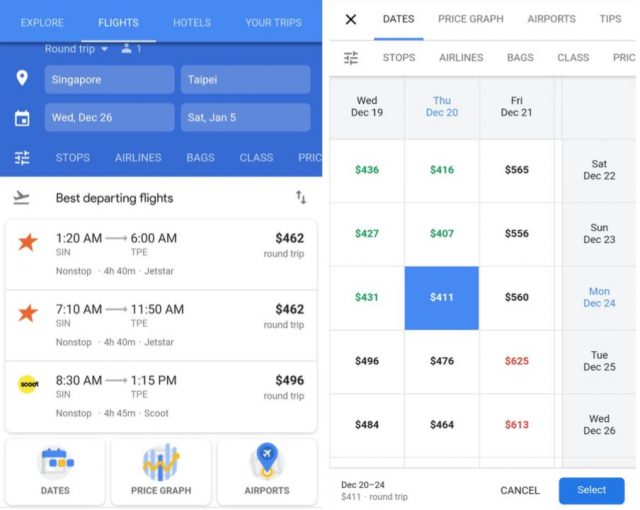 In fact, it rightfully carries through the completion phase, where a list of 'Best departing flights' with the optimal tradeoff of convenience and price will be presented upon the selection of departure and return dates. A show of thoughtful consideration also sees Google Flights' notification bar displaying tips on finding the best price for the chosen route before a specific flight is booked; the option for flight-tracking and email notifications is available to users who wish to monitor price changes and travel tips, too.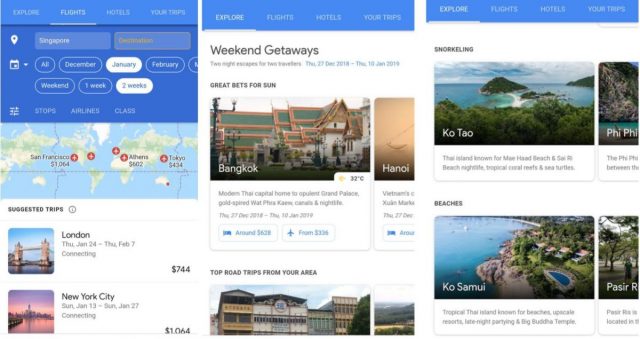 Apart from accommodating flight requests, its Explore feature gathers possible getaway ideas for individuals with the travel bug to check out popular destinations and various types of activities. The mechanics are simple: just choose the month and trip duration of visit, and the lowest prices for each location will appear. Voila.
The arrival of Google Flights to local shores could not have come at a better time. Now that the holiday season has set in, the convenience and confidence that follows the whole planning, booking, and take-off package would be more than handy – be it for leisure, or for work.
Si Jia is a casual geek at heart – or as casual as someone with Sephiroth's theme on her Spotify playlist can get. A fan of movies, games, and Japanese culture, Si Jia's greatest weakness is the Steam Summer Sale. Or any Steam sale, really.
---

Drop a Facebook comment below!