[ Check out more Geek Shopping Guides here ]
Home to Spider-Man, Luke Cage, Daredevil, Doctor Strange, and more, New York plays host to a vast number of geeky icons from the comics and pop culture. After all, the city itself is rich in character and visiting the Big Apple is something everyone should do once in a lifetime for a slice of pizza and washing it all down with a soda.
Compared to the cities we've done on the site, New York certainly resembles London more than any other city. While it has an entire theatre district on Broadway, geekdom is spread out a fair bit save for a few locales found in midtown. Be prepared to walk and hold on to your metro card if you're looking to venture to more places in New York!
Word of advice, New York is best visited during the Autumn months, that's from September onwards. This helps you avoid the extreme temperatures of Summer and Winter. It's honestly not so bad but when it comes to vacations you'd want to be as comfy as possible!
---
Nintendo NY
10 Rockefeller Plaza, New York, NY 10020, USA
Smack dab in the heart of New York City, this is the one place that everyone should visit. Nintendo cuts across so many generations it's easy to find something you'll fall in love with in the store.
The store changes a fair bit based on releases and when we visited in December 2018, it was all Smash Bros!
The Game Boy above survived a bombing during the Gulf War and it's still ticking. Somehow it feels like it's a representation of Nintendo's fortunes through the years. They have had their rough moments but they keep on forging new paths forward and never give up.
---
The LEGO Store New York (Two Locations)
Rockefeller Center: West 50th Street, 620 5th Ave, New York, NY 10020, USA
Flatiron District:  200 5th Ave, New York, NY 10010, USA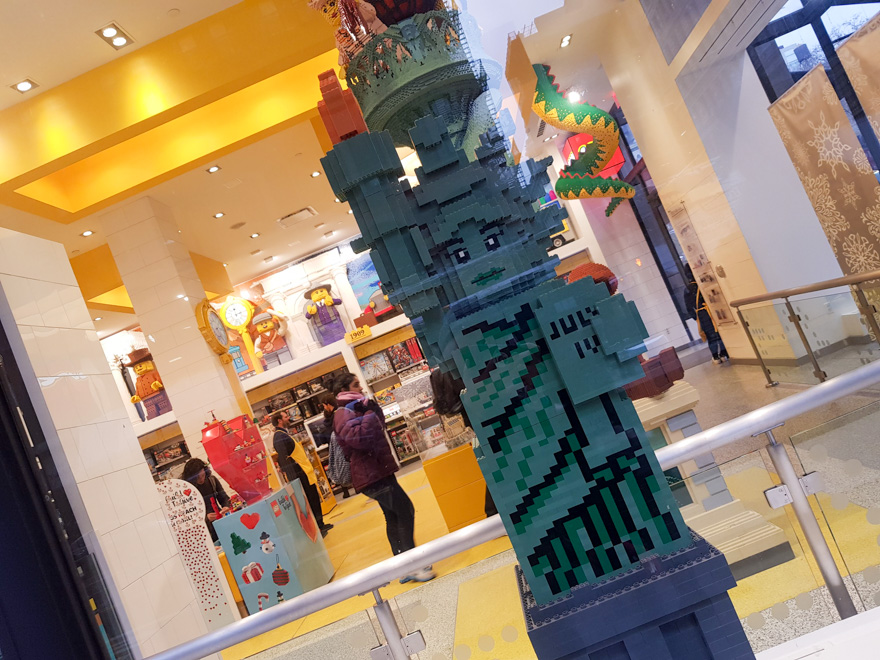 Depending on which part of the city you're residing at, there are two LEGO stores in New York City worth checking out with each their own unique store design and having the mainstays of create-your-own-mini figure and pick-a-brick.
The biggest distinction between the two would be a specific recreation of the area where the store is. For the Rockefeller store, check out the Lego-themed recreation of the surrounding area.
This is probably one of the most common sights from your friend's vacation pictures. Our soft spot goes out to the more unique (and less human traffic) Flatiron district LEGO Store.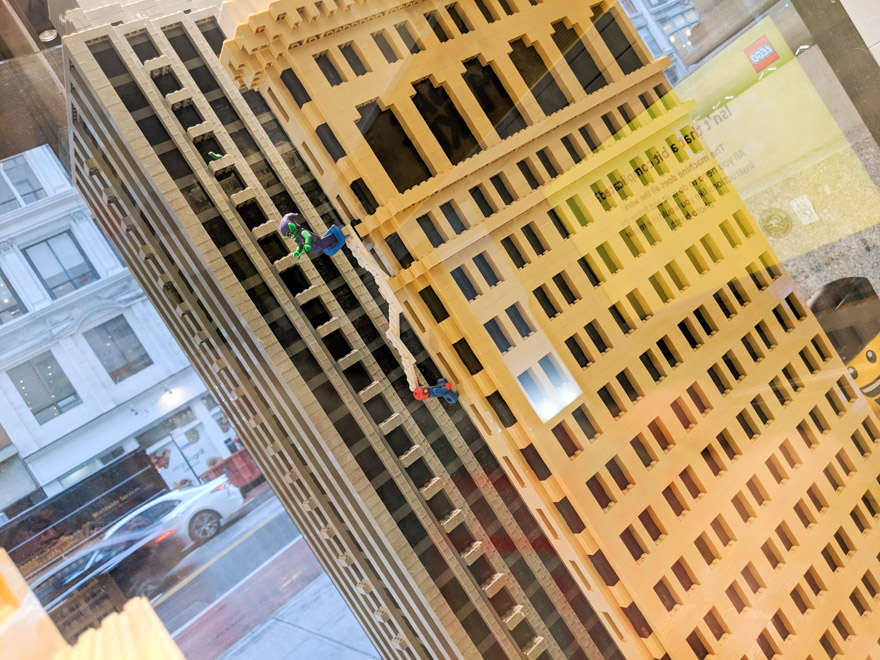 Featuring an actual battle between Spider-Man and the Green Goblin, this is by far the most unique highlight for geeks. You'll probably want to drop on in if you're headed to SoHo as it can be out of the way for most tourists.
---
Midtown Comics (Three Locations)
200 W 40th St, New York, NY 10018, USA
459 Lexington Ave, New York, NY 10017, USA
64 Fulton St, New York, NY 10038, USA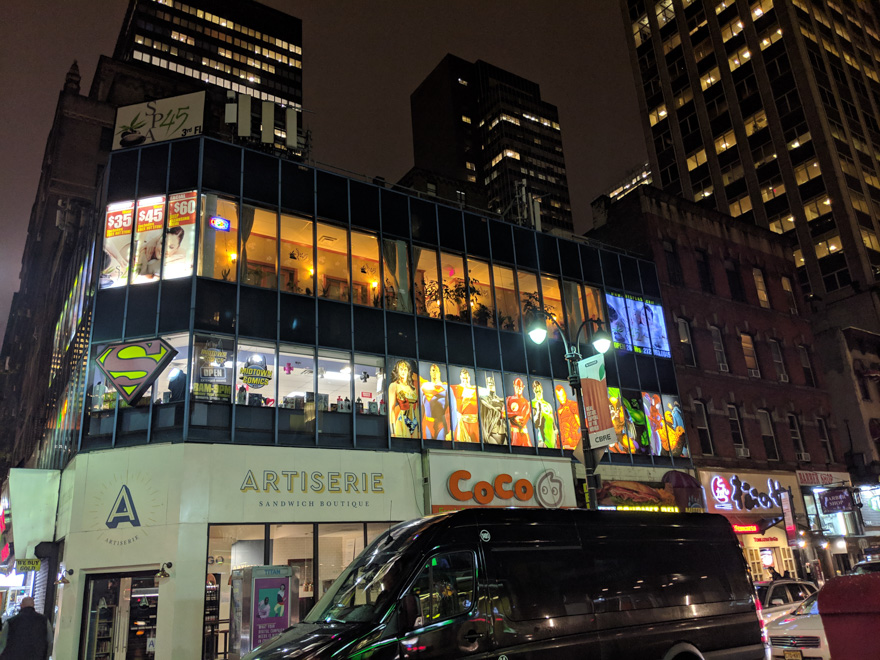 Midtown Comics is as friendly and as vanilla as comic book stores go. We would say that each of the stores are iconic in their own right but it's nice to pop into one and have a look. After all, Midtown Comics is well placed in extremely well travelled areas, and you'll definitely pass by one on your travels.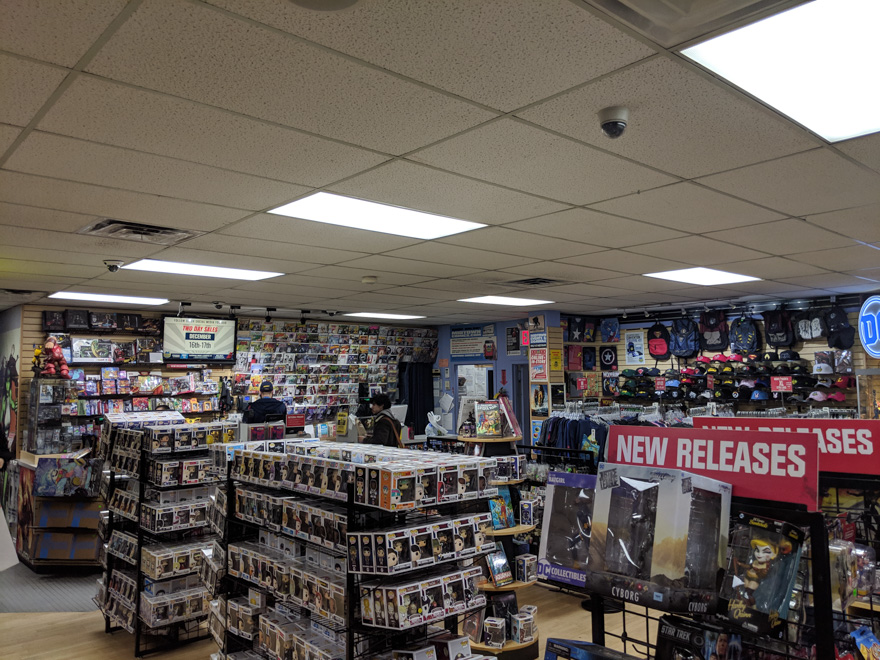 Looking exactly like how we know and love comic book stores to be, do spend some time where browsing through individual comic book pulls. It's quite a bit to go through so make sure to carve out some time and stick to the budget!
---
Toy Tokyo
91 2nd Ave, New York, NY 10003, USA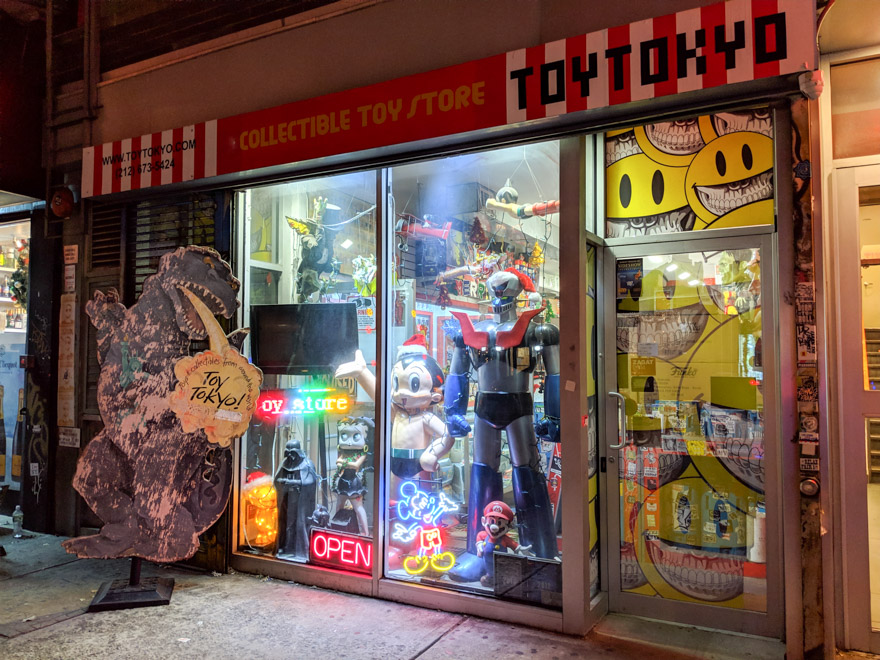 Toy Tokyo is by far the most unique geek store experiences in New York, and it very much reminds us of Mandarake in Toyko. It's a mish-mash of items found on the shelves, which are more indie and designer in nature. If you're looking for your white whale of toy collectibles, you may very well find it here.
It's definitely worth the trek but do note of their opening hours as well!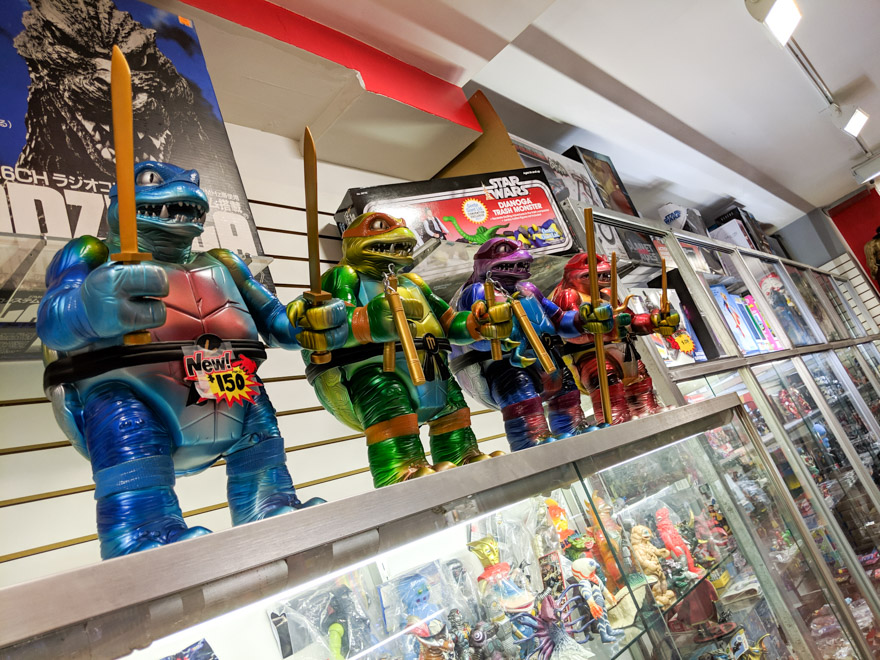 ---
The Compleat Strategist
11 E 33rd St, New York, NY 10016, USA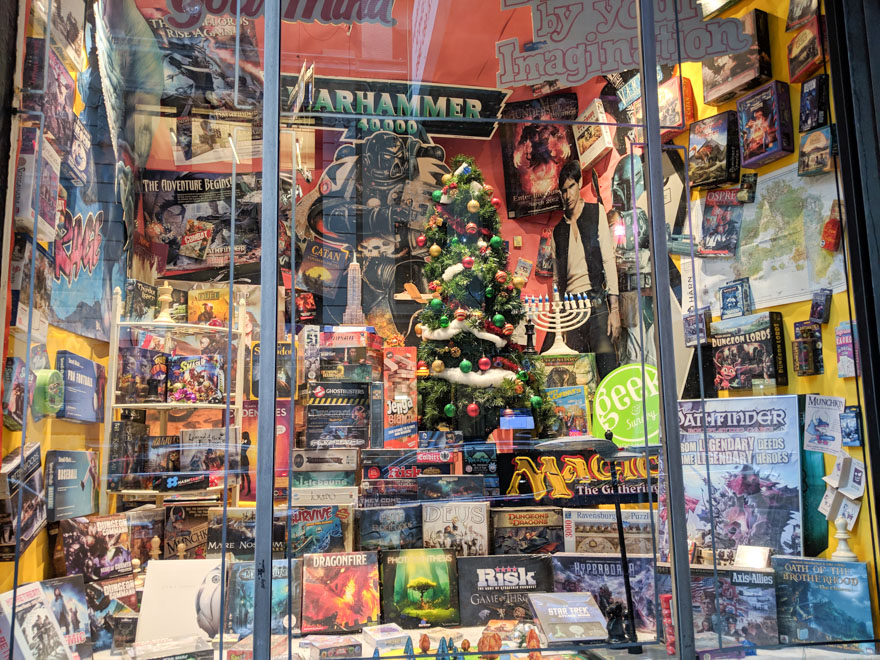 Board gamers, The Compleat Strategist is a place you want to be if you're in New York City and be prepared to geek out!
It's going to be overwhelming to take it all in initially but slowly take your time to browse through all the shelves to find that hidden gem.
Prices are definitely competitive with what you would find on Amazon, and there is a section dedicated entirely to discount board games as well. If you're a Dungeons & Dragons' player, the number of minis to be found on the shelf will make you want to cart them all home!
The good thing about this place is that while your friends explore Macy's nearby you're able to make a quick hop over to check The Compleat Strategist out!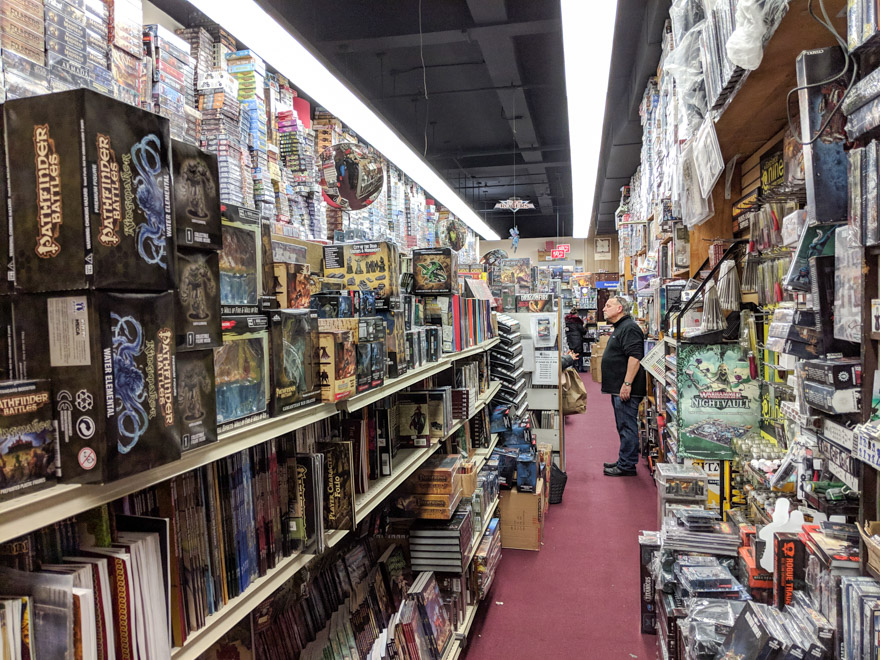 ---
With so much to take in together with regular sightseeing, there are even more geekier places to visit in New York which we didn't have time to cover as well. Below is a handy list of places to pop in and check out as well. If you're able to help us take some pictures, we'll be more than happy to update this list!
[ Check out more Geek Shopping Guides here ]
Gerald currently straddles between his love of video games and board gaming. There's nothing that interests him more than trying out the newest and fanciest gadget in town as well. He dreams of publishing a board game sometime in the future!