It's the time of the year we're all waiting for. No silly goose, not Christmas, Mark your calendars! The mid-year shopping season is in full swing, as Amazon's Prime Day returns on 21-22 June, offering shoppers numerous savings and promotions on over two million deals globally across toys, electronics, beauty, kitchen, home, book, baby products and more.
For those unfamiliar, Amazon Prime Day is the online retailer's exclusive annual deals event for its 150-million-plus Prime subscribers. A Prime membership affordably costs S$2.99 a month or you can start with a 30-day free trial. Prime members get special benefits such as free and fast delivery, access to Amazon Prime Video's extensive library, free monthly games and more!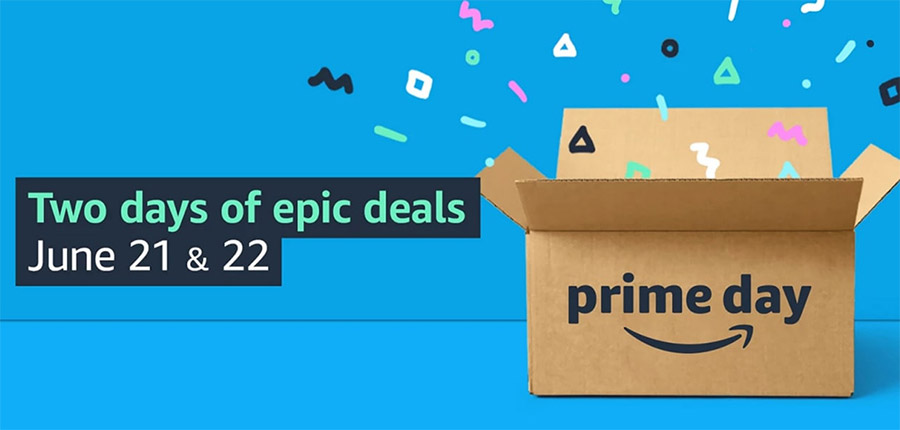 This is the fourth edition of Prime Day in Singapore, which means Singaporeans don't just buy from leading brands at a discount, they can also support numerous local sellers and small and medium businesses (SMBs) that are onboard Amazon.sg.
And given the pandemic landscape, shoppers have grown accustomed to buying online so why not take this great opportunity in enjoying life's pleasures when we can purchase items at the best prices, in the comfort of their own home?
This Amazon Prime Day will also see the addition of exclusives across Prime Video and Prime Gaming, including the Prime Day Show that will feature musical performance from multi-award-winning artists Billie Eilish, H.E.R., and Kid Cudi, premiering globally on Prime Video on 17 June, 12pm SGT, as well as the first-ever inclusion of Amazon Fresh. Since supporting local SMBs is a big part of this year's Prime Day too, Amazon will also launch a curated 'Shop Local' storefront to make it easy for customers to support local businesses, with hundreds of products from homegrown brands they can shop from.

With plenty of deals and exciting products to get our hands-on, we've come up with this Amazon Geek Guide that tells you all you need to know about Amazon Prime Day – from the best pre-Prime Day deals, what we would personally be looking out for and shopping tips.
---
Save Big With These Pre-Prime Day Deals
Amazon Singapore is running a few deals consecutively, including Pre-Prime Day Deals, Bank Promotions, Coupons, and more. Here's a breakdown of what they are and how it helps you to shop smarter.

From 7 – 20 June deals available to all customers include:
From 7 – 20 June, deals on Amazon Fresh, available to all customers include:
S$20 off S$60 spend on daily essentials in Baby, Personal Care & more
S$50 off S$150 spend in Beauty, Healthcare & more
20% off – buy 3 get extra 10% off on Snacks, Coffee, Tea and more

New Amazon Fresh customers can enjoy S$20 off with a minimum spend of S$60 on their first Amazon Fresh Order made between 7 June to 22 June
New shoppers on the Amazon Shopping App can enjoy S$10 off S$40 on their first App purchase with the code "APPFIRST" between now till 20 June
---
Within the same time frame of 7 – 20 June, cardholders get to enjoy greater savings when shopping on Amazon.sg and Amazon Fresh. Check out what deals apply to you and your card:
HSBC cardholders can get a S$10 Amazon.sg e-Gift Card when they spend S$120 or more on their HSBC card on Amazon Fresh.
DBS/POSB cardholders can get a S$10 Amazon.sg e-Gift Card when they spend S$150 or more on their DBS/POSB card on Amazon.sg.
UOB and Singtel Dash Members can enjoy a 10%-20% bonus Amazon.sg e-Gift Card when they use their points to redeem Amazon.sg e-Gift Card. Visit amazon.sg/uobgc and amazon.sg/dashgclu for more information, terms and conditions apply.
On top of that, don't miss out on the Prime Exclusive deal of getting up to a S$20 Gift Card with you shop on 21 & 22 June with one of the following cards:
---
Additional Deals And Coupons
Just when you think that's enough deals, there's MORE.
From 18 to 22 June, Amazon Prime members who purchase at least S$50 worth of Gift Cards will receive a bonus S$10 Amazon Gift Card added to your Amazon account for future use. But this offer will be limited to the first 3,000 Prime members, so better act quick on 18 June!
Grab users can receive 35% points back credited automatically to their account upon redeeming an Amazon.sg Gift Card, while stocks last. On top of all these deals, Amazon also has coupons that you can simply apply at checkout to save more money on everyday essentials, electronics, clothing and more.
Speaking of Amazon Gift Cards, we have 5 sets of S$50 Gift Cards to be won, courtesy of Amazon Singapore. The giveaway closes on 19 June, so don't miss out!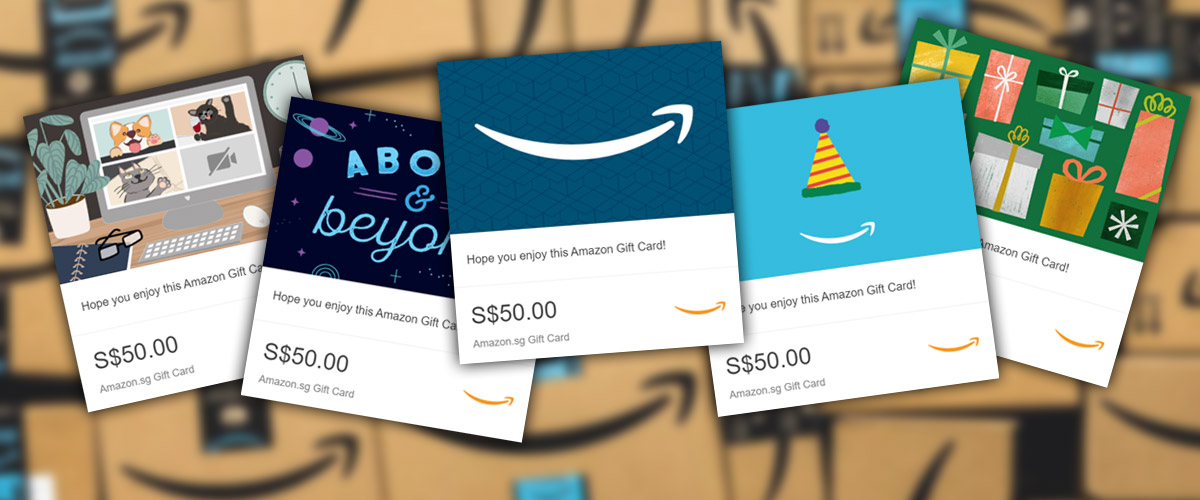 ---
Keep A Geeky Lookout For Toys & Games
Given how working from home is the default, we'd keep a lookout for a desk that is both feasible for work and can level up our gaming experience when we clock out of work. With the first half of 2021 seeing major table launches, we'd take advantage of Prime Day to get these desks at a discount.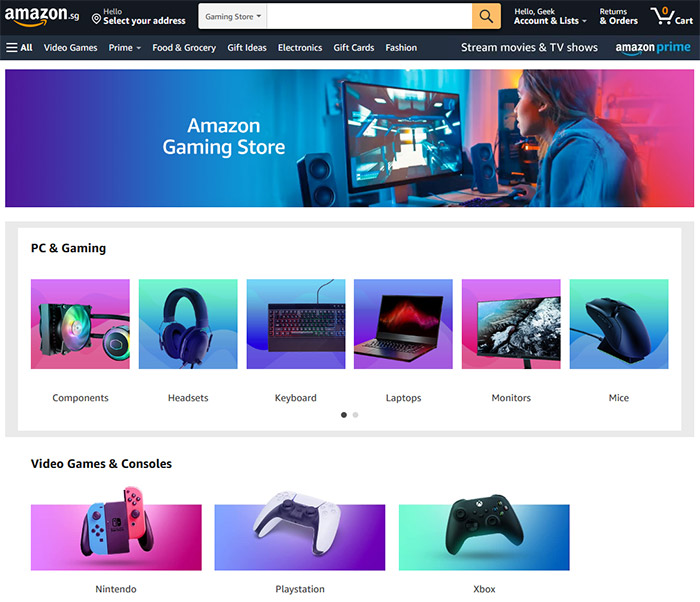 Speaking of gaming, we would check out Amazon Gaming Store for exclusive deals on games, consoles, accessories and peripherals. The recent launch of the Amazon Gaming Store brings more gaming titles to consumers, brand new game releases.
With access to numerous toy sellers all around the world, Amazon is also an ideal place to buy toys to round out your current collection – just check out our previous loot. This Prime Day will see a more updated catalogue with the newest toys that collectors can get their hands on.
---
Shopping Tips
Now, if you've partaken in any crazy online sale, you know that the fastest fingers win first. Whether this is your fourth rodeo or your first ever Prime Day event, we recommend you put the items you want to check out in your cart or your wishlist prior to the dates, so that you can immediately check them out the moment the promotion goes live, in case items get sold out. With such awesome promotions, you never know how quickly things will be gone.
So how can you enjoy all the benefits of this amazing Prime Day event? For starters, you have to be an Amazon Prime member as these exclusive showcases and offerings are an event that celebrates Prime membership, to allow members to enjoy the best deals of the year on Amazon.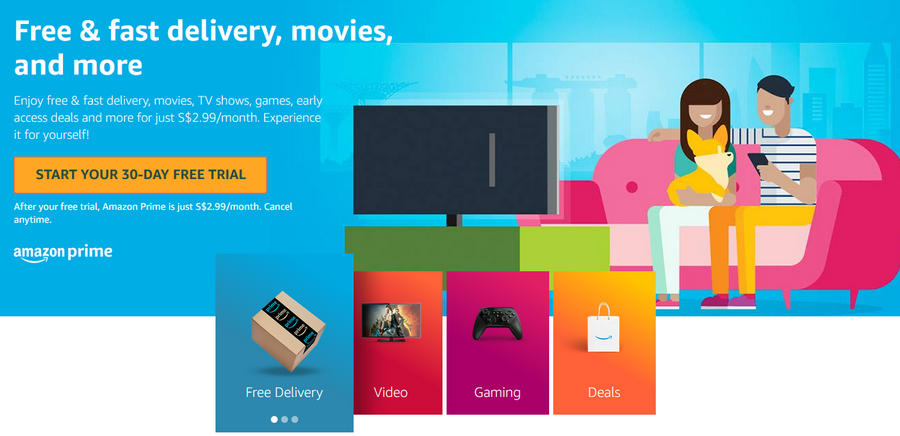 Prime membership only costs S$2.99/month, so if you don't have a Prime membership yet and think you'll be reeling from FOMO after reading all this, don't forget that you can start a 30-day free trial at amazon.sg/prime to participate in Prime Day!
With a Prime membership, you can enjoy other perks like free and fast delivery, movies and TV shows from Prime Video, free monthly games from Prime Gaming, two-hour delivery for fresh groceries and household essentials from Amazon Fresh, early access deals and more everyday too. But in the meantime, anyone can enjoy the pre-Prime day deals, so hit the 'Today's deals' section daily and see how you can spend less and save more!
Now that you know how to get your hands on the best deals before it runs out, how you can save whilst shopping and what to look out for during Prime Day, all you have to do now is get yourself an Amazon Prime membership and have a happy shopping this Prime Day season!
---

Drop a Facebook comment below!