From checking in on the children or elderly at home, to monitoring missing slippers misappropriated by delivery staff, and keeping tabs on rowdy neighbours with less than altruistic tendencies, a home security network of cameras are a must these days, for safety and peace of mind.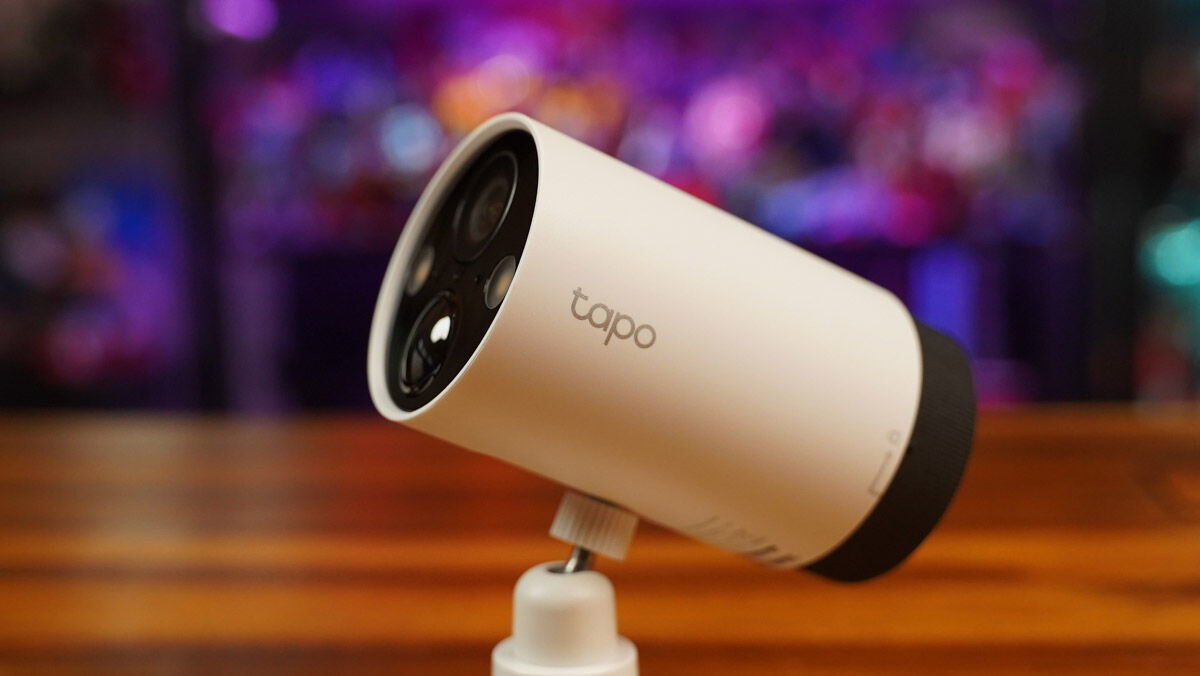 There are many options out there, ranging from the high end Arlo systems that can track movement, record activities to a central storage system, and also act as two-way communication tool between the camera and the mobile app, to the generic ones that you can buy for cheap online, and pray that they work.
TP-Link, known for its line of modest but powerful routers, has the Tapo line of security cameras, and its latest, the Tapo C420S2 offers the features found in high-end systems at a fraction of the price, but not without some sacrifices.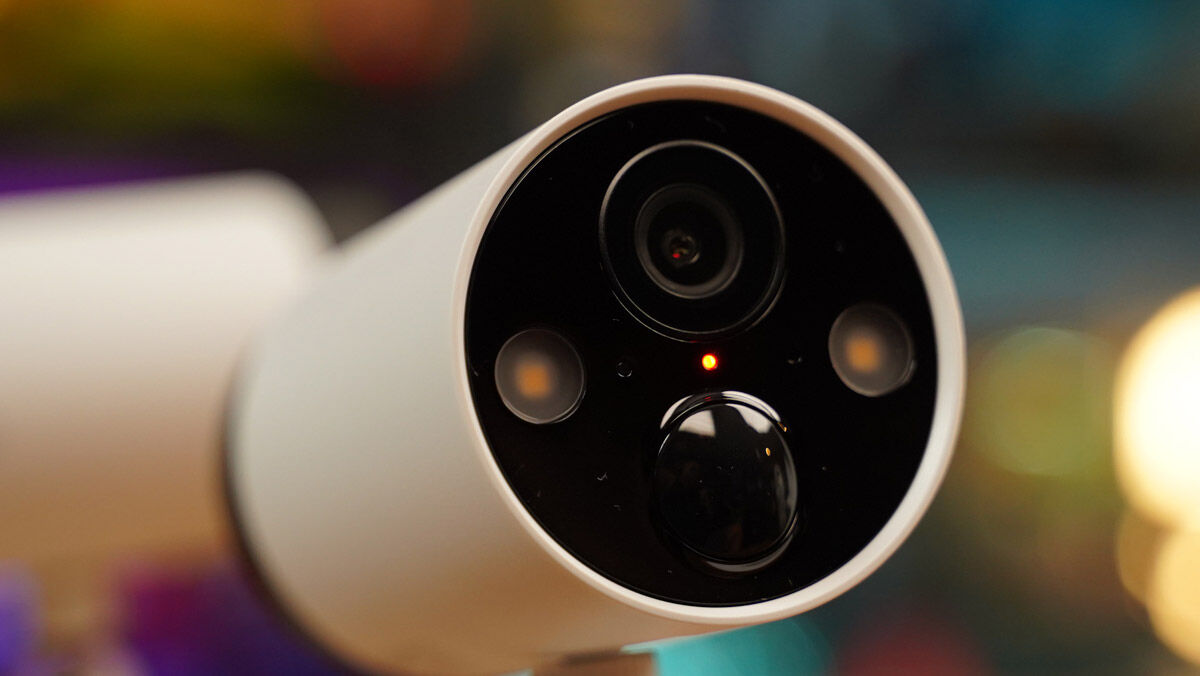 The C420S2 bundle is a dual camera system, and like most reliable network cameras, you can't simply buy one camera and be done, as there's an accompanying hub that acts as the brains of the system. The palm size, square-shaped device needs to be plugged into a power point, and hardwired to your router. Alongside the slots is a third for a microSD card, where recordings made by your cameras can be safely stored. The memory card is not provided, and it's the only other thing you need to power up your system.
Once connected and paired to the app, the hub will flash a green light. You can then start pairing each camera one by one. Unlike the compact Arlo cameras, which come housed in a hard plastic shell, the Tapo C420S2 is larger and cylindrical in shape but comes in a softer plastic shell. Simply insert the battery and screw in the rear end cap casing, and connect it to the provided stand. The battery is supposed to last 180 days, if configured to the bare minimum of features, and that depends on the user.
With the stand, there are three screws slots where you can mount each camera to the side of a wall. Alternatively, twist the base of the stand so that the camera can stand on a flat surface, like a mounted cannon. There's a rubber housing that covers the USB slot on the end cap, and that's because each camera is rated IP65 Weatherproof, so you can safely mount this outside your house, to monitor your main door, or even the main gate come rain or shine.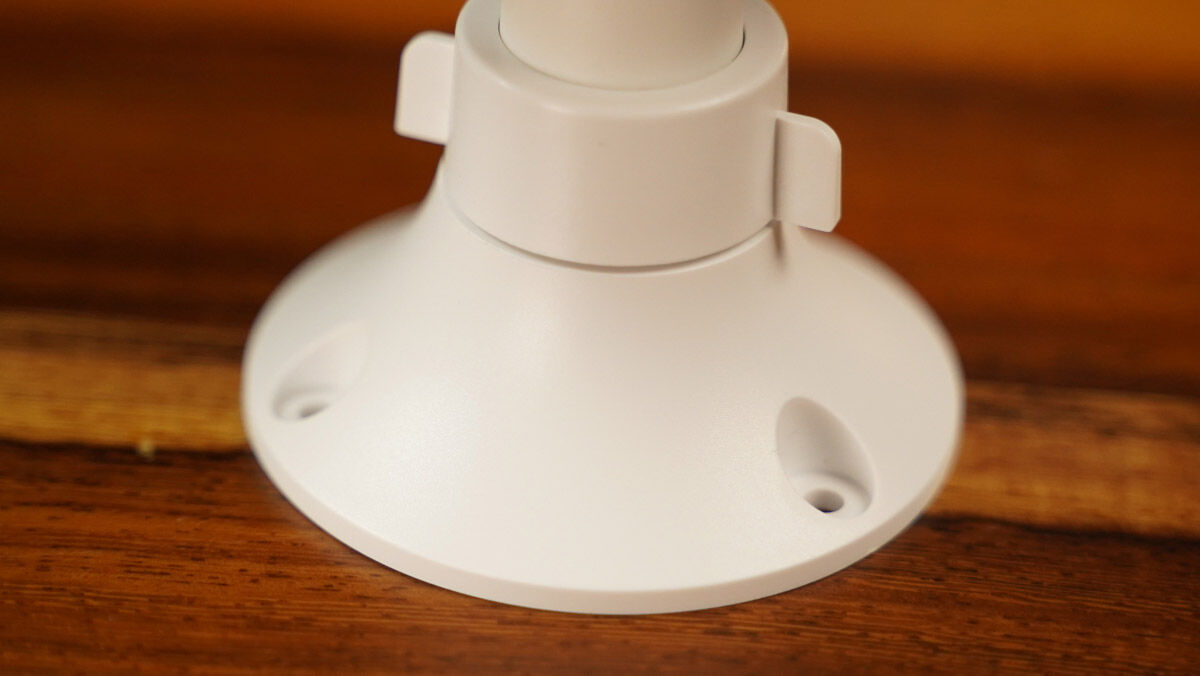 Once paired with the app, you have access to greater features on the camera, such as Night Mode Settings, control of video quality that goes up to 2K, as well as audio and recording functions. As with most cameras of this nature, colours aren't the deepest or brightness, but you can garner enough to know if it's someone in pink or green colours delivering your food orders.
The front of the camera has light and motion sensors, as well as a strong spotlight. When Night Mode is turned on, it becomes the source of light such that even in perfect darkness, you can see video in sharp black and white quality. Of course, the spotlight alerts anyone in the area that the camera is activated, so don't use it to surprise your kids who sneak home late. Then again, if you're using it to look at what is going on at home in the middle of the night, some light is necessary. When used outdoors though, it's not really necessary to use night mode as ambient light from the corridor or street lamps is enough for the camera to operate well enough, and provide enough light to check on anyone loitering at your front gate, walking past your window along the corridor, or even the street in front of your house.
The 2K video quality matches the level that Arlo devices provide, and even at night time or low light areas, details and nearby figures are easily distinguished. Each camera comes with 10 levels of motion detection and wake-up sensitivity, which in turn triggers the camera to start recording onto the SD card, and you can tweak the camera for greater precision, such as to ignore the movement of a pet, but not a person. There is only so much the camera can detect though and when used in its widest settings, to monitor a larger area, where a person takes up a sliver of space on screen, automated motion detection or wake-up doesn't always work, though you can still use the app to manually take a photo, or record video if need be.
Each unit is also capable of transmitting and receiving audio, so if there's someone at the front door or gate, simply trigger the spotlight to indicate to the visitor of where to look, and you can communicate as if the camera and app were walkie talkies. The turn by turn action of leaving voice notes aren't the same as speaking on the phone, but detailed enough for you to inform the visitor to say, leave the package by the show cabinet, slide the envelope under the door, or come back later if they require a signature.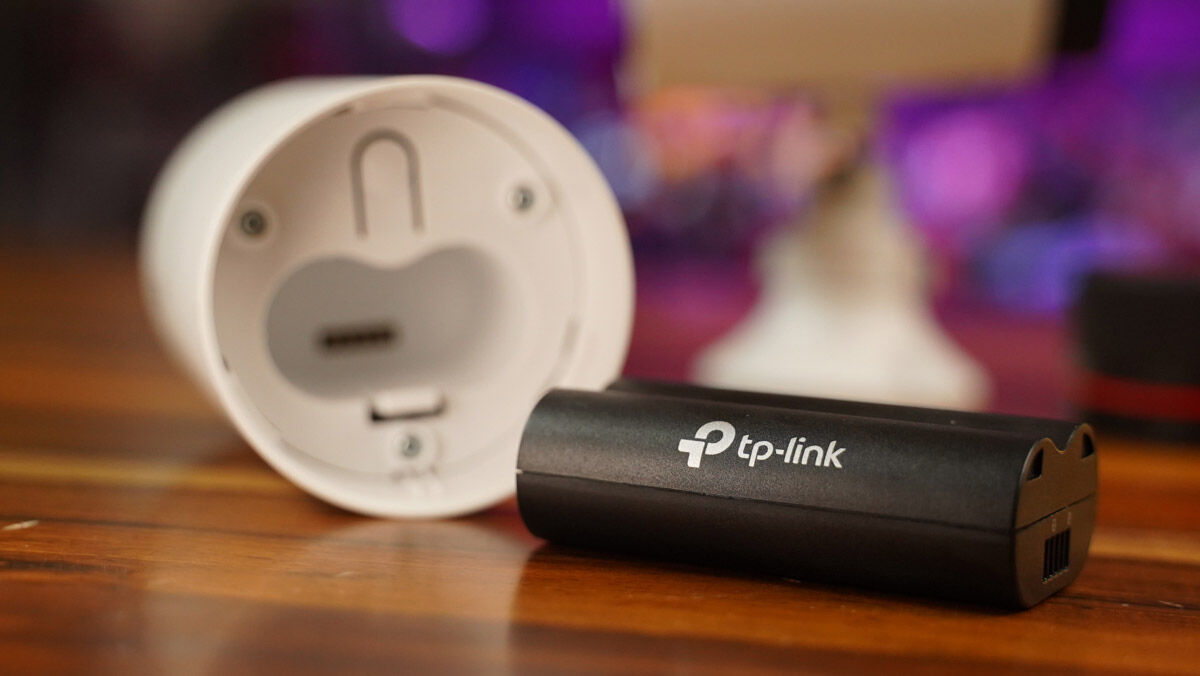 What prevents this from being a must-have, is the subscription-based Tapo Care service that has become standard for devices offering a level of service. If you're not keen on local storage on an SD card that anyone in your home has access to, Tapo Care offers cloud storage, of 7-days with a Basic plan, and 30-days with a Premium plan. The Basic plan is S$4.98/month for one camera, and S$13.48 for up to five cameras, while the Premium has the same base plan, and S$9.98 for two cameras, S$14.98 for three, and S$17.48 for up to 10. With it also comes enhanced detection features, including smart AI and real time notifications but these bells and whistles might not be for most users who want the cameras more for peace of mind, than an active monitoring feature.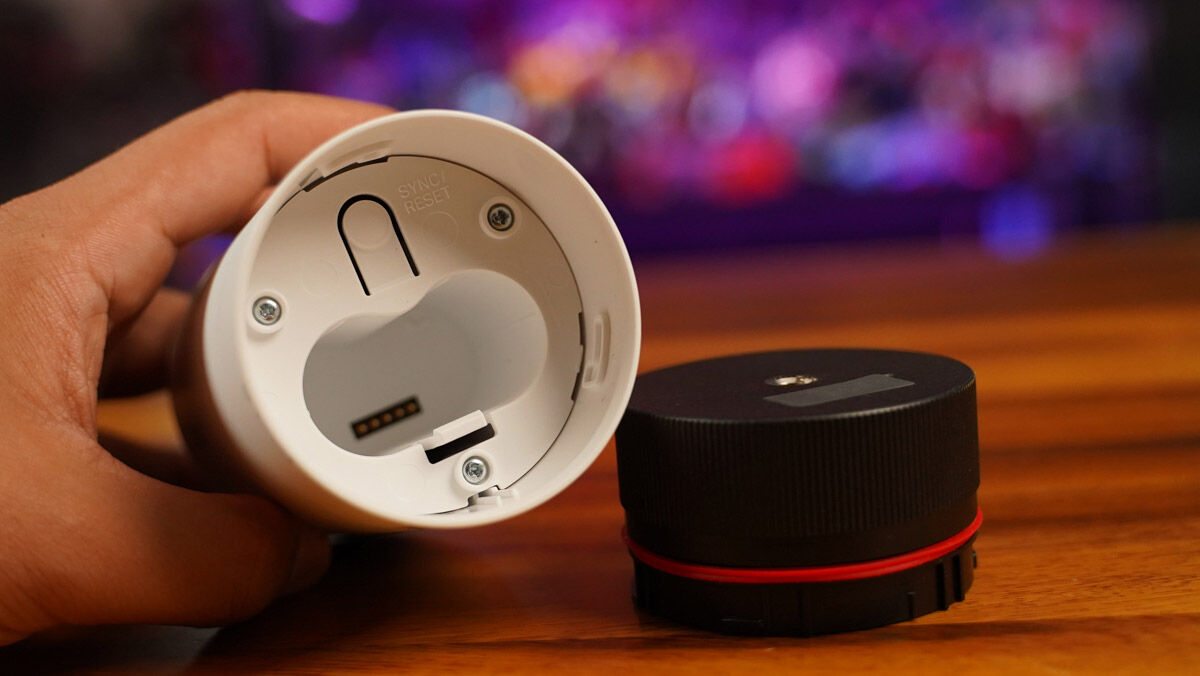 Overall, the Tapo C420S2 is adequate for most homes, where one is pointed outside while the other is left inside. Its S$249 price tag for two cameras is attractive, and a great starting point for home surveillance.
GEEK REVIEW SCORE
Summary
Home cameras, like routers and smart TVs, are fast becoming a basic home requirement and if you want peace of mind, this is a good system to get started.
Aesthetics -

7.5/10

Build Quality -

7.5/10

Performance -

8/10

Value -

8.5/10

Geek Satisfaction -

8/10