This is the third instalment in The Equalizer film trilogy, but across each of director's Antoine Fuqua's vigilante movies, audiences are never told what protagonist Robert McCall is trying to equalise. As a retired US Marine and former Defense Intelligence Agency (DIA) officer, he probably has regrets in his life that he is trying to forget, and goes around setting things right by beating up bad guys in an extremely brutal manner, acting for the benefit of those who cannot defend themselves. The villains would usually end up dead in a messy pool of blood, while McCall stares coldly at the corpse before disappearing into the shadows.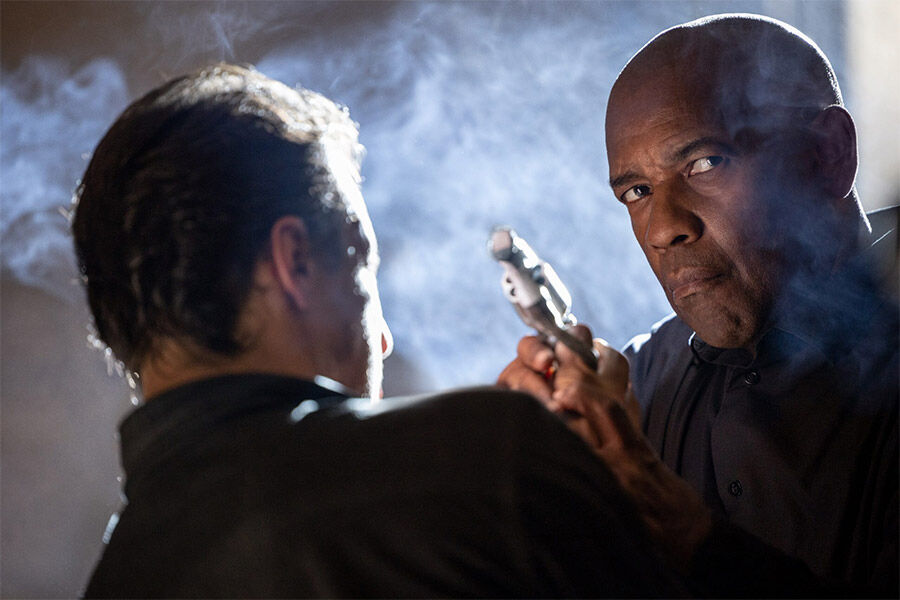 Unlike John Wick or Bryan Mills though, what sets McCall apart is the everyday charm of Denzel Washington, coupled with the actor's towering presence that is enough to make any villain think twice before committing a bad deed. Fuqua and Washington also know it, which explains why this is the award-winning actor's only franchise – and the second time he's made a sequel to one of his movies.
There is no need to remember what happened in the first two films (2014 and 2018) because this movie works fine as a standalone action thriller. We first see McCall in a Sicilian vineyard, seated calmly in a cellar. There are casualties around him, and it is clear that he has done quite a bit of damage. With a mafia boss and his henchmen surrounding McCall, you know he isn't done with his mission. True enough, bloodshed ensues and one baddie is sent off spectacularly when McCall shoves a gun into his eye. Ouch.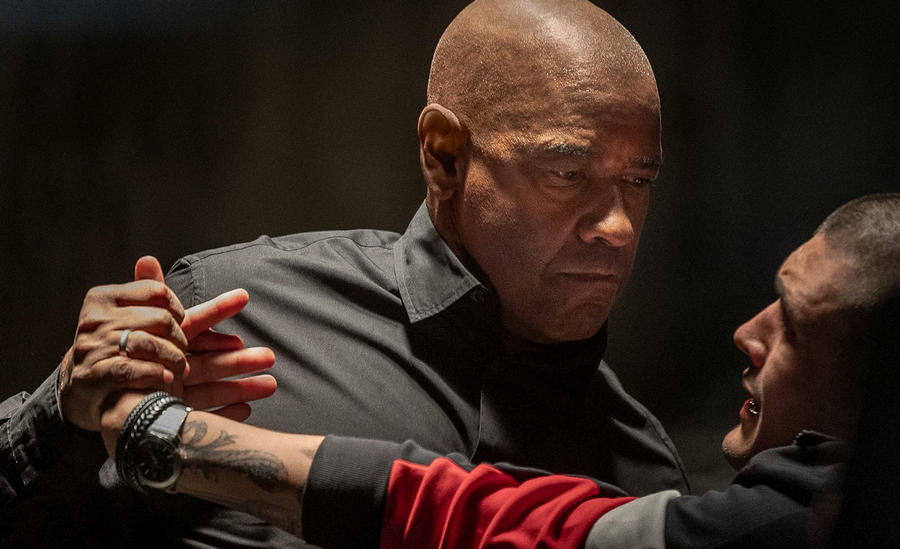 The opening sequence is effective as it sets up the tone of the movie, especially for those who are not familiar with the film series, which is different in tone and execution of the current TV series carrying the same name. It basically sets up the unflinching violence that McCall is capable of. The story then takes him to a scenic coastal settlement in Italy, where he gets to know the friendly townsfolk. He starts to build relationships with them, and even finds time to enjoy a drink in a quaint teacup at a local café. This is where the 109-minute movie slows down and may feel sluggish for viewers fueled by adrenaline-pumping sequences.
The pace picks up when McCall jumps right back into action when he realises that the mafia are distressing the locals. He goes on a rampage again, dispatching every single gangster that is up to no good or planning something nasty. These disposable antagonists are killed on screen stylistically, and you know The Equalizer is back on form. One particularly satisfying sequence sees McCall torturing a bad guy by compressing his median nerve. He comments chillingly: "On a scale from one to 10, that's a two." Then he presses even harder and says: "That's a three. You don't want me to go to four. I go to four, you'll sh** on yourself." One can feel the excruciating pain just by hearing Washington deliver the lines.
Somewhere in the mix is Central Intelligence Agency (CIA) officer Emma Collins, who hunts down McCall after the killings in Sicily. This doesn't add much to the plot, but it is fun to see the character played by Dakota Fanning. The actress made her mark in Hollywood as a child star but is all grown up now, and reunited with her Man on Fire (2004) co-star, Washington. Instead of being protected by him, she is hunting down bad guys with him.
Although screenwriter Richard Wenk's story isn't anything to shout about, you will still be impressed with Washington and his irresistibly cool charm, which are essentially the main draws of the movie. This is the actor's fifth collaboration with Fuqua, who also directed him in 2001's Training Day which earned him a Best Actor Academy Award. Fuqua is a confident director, and the chemistry between him and his leading man is evident. You can feel that Washington is comfortable with Fuqua's approach of presenting violence and gore, and he effortlessly delivers a commanding performance. You know you're in good hands with The Equalizer righting the wrongs.
GEEK REVIEW SCORE
Summary
Do not mess with The Equalizer, because he is played by Denzel Washington, whose towering presence and commanding performance will make you sh** on yourself.
Story -

6/10

Direction -

8/10

Characterisation -

6.5/10

Geek Satisfaction -

7/10