TP-Link's Tapo C210 is a no-frills home surveillance camera packed with everything you'll need in an entry-level security camera – a 360°-pan and 114°-tilt camera, motion detection and notifications, night vision up to 9m, camera resolution up to 3MP, remote access via the Tapo App, and even a two-way audio system.
All that for just S$59.
The Tapo C210 is made for indoor use, and it is not weatherproof nor does it have any IP rating. Place it away from direct sunlight and avoid places where it can get wet. Keep in mind that the camera needs to be plugged into a power point, and the box includes a 5m cable, so that is about how far you can range from your power sockets.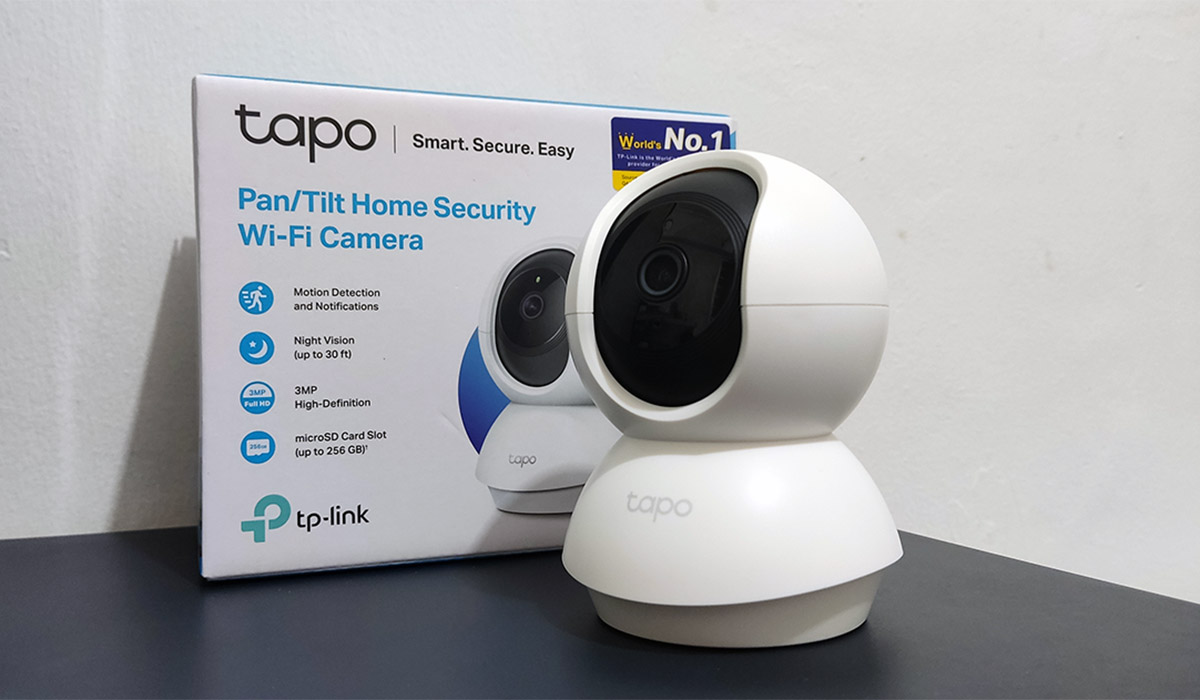 Getting Started
Camera installation is simple enough. You can either mount it onto the ceiling or wall (mounting base and mounting screws are provided) but you'll need a drill (not included), or just place it on any flat surface. It has enough heft to not topple easily and even if you do accidentally knock it over, it is sturdy enough that you won't break it (just don't throw it like a baseball).
Setting up is also quite straightforward. You'll need the Tapo App on your mobile phone, from either Google Play or Apple Store. Then, just turn on the camera, launch the app, and after a few taps to sync up with your home Wi-Fi network, it's ready to use.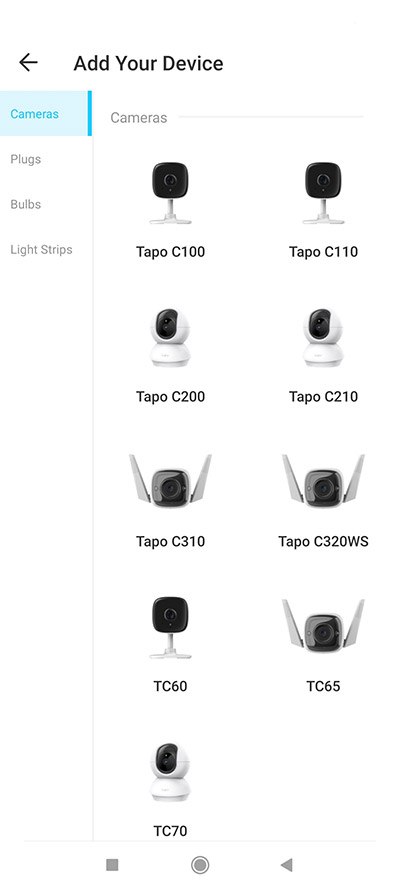 Since it's a Wi-Fi camera, it will connect to your home's network (2.4GHz) and you can view the recordings remotely via the Tapo App. You can easily see what's happening at home or check on your pets while you are out.
The free basic Tapo account doesn't include a cloud service (you can upgrade to the Tapo Care service for 30 days of cloud video history, from S$4.99/month per camera), so video recordings have to be saved locally in a microSD card (not included). The camera supports one card up to 256GB capacity, which should hold 512 hours (or 21 days) of footage of continuous recording. The microSD slot is easily accessed by rotating the camera up. The only catch is that there's no locking mechanism, so anyone can steal the card and all your recorded footage if they know where to look.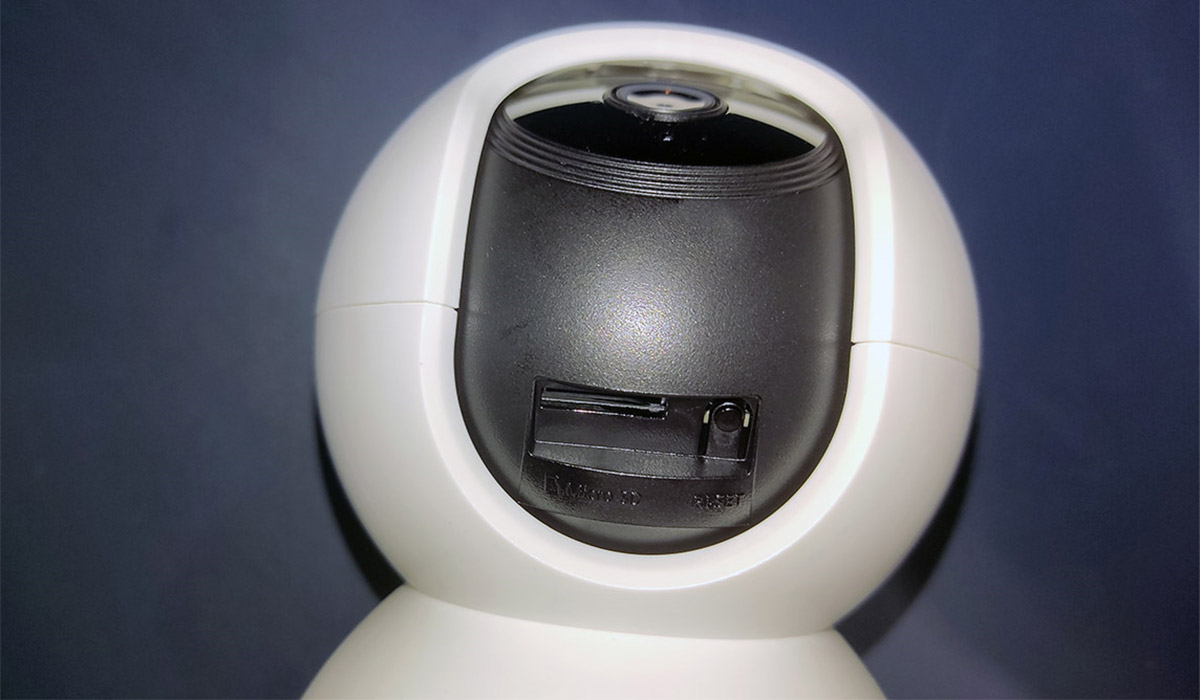 Almost-Instant Motion Detection Notifications
The camera has motion detection enabled as default. It alerts you whenever there's motion in its view. You can adjust the size of the detection zone, or change the sensitivity to suit your needs. Additionally, you can toggle the alarm mode to emit a siren or tone, and flashing light as an additional intruder deterrence. The sound isn't that loud though, so it might just give an intruder a scare and nothing more. Probably better to leave if switched off than on.
Once the camera picks up any activity in the detection zone, a notification appears in your Tapo App in about 2 seconds. You can immediately check your camera footage in real-time to see what triggered it.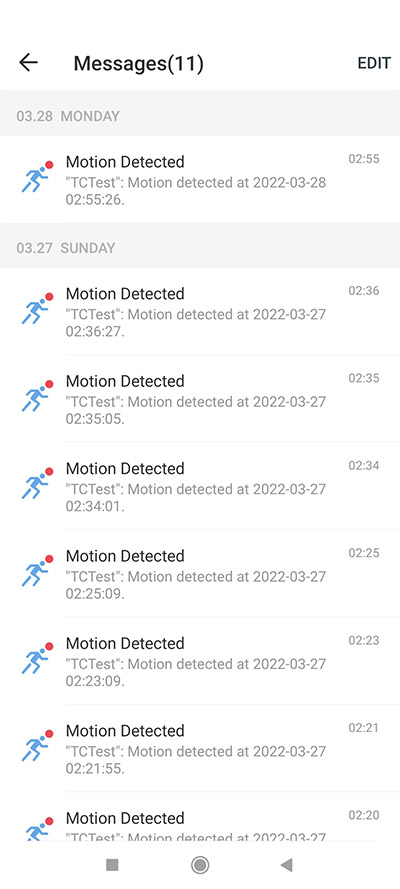 Camera Quality
The best thing about the camera is the 360°-horizontal pan and 114°-vertical tilt as it enables the camera to see almost everywhere in your room with just that one camera. The rotation is controlled from the Tapo App, and there's also two cruise buttons that set the camera to pan or tilt automatically.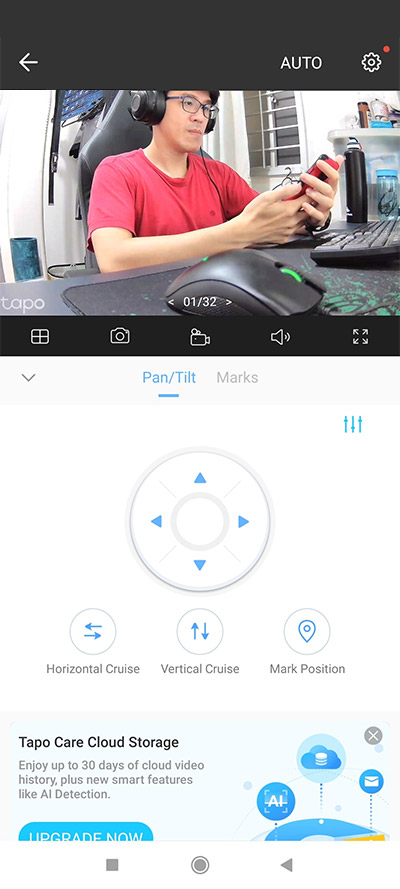 The wide-angle lens camera captures in one of three resolutions: 3MP (2304 x 1296 px) at 15 fps, 1080p and 720p. The captured images tend to be pretty sharp and clear.
The night mode utilises an infrared filter for clear capture even during the night. All night modes footage will only be in monochrome. You can switch between the day and night modes, or just leave it on auto from the dropdown menu in the app. The camera takes a few seconds to re-adjust when the lighting conditions change, but once done, the images turn out quite well even in low light conditions.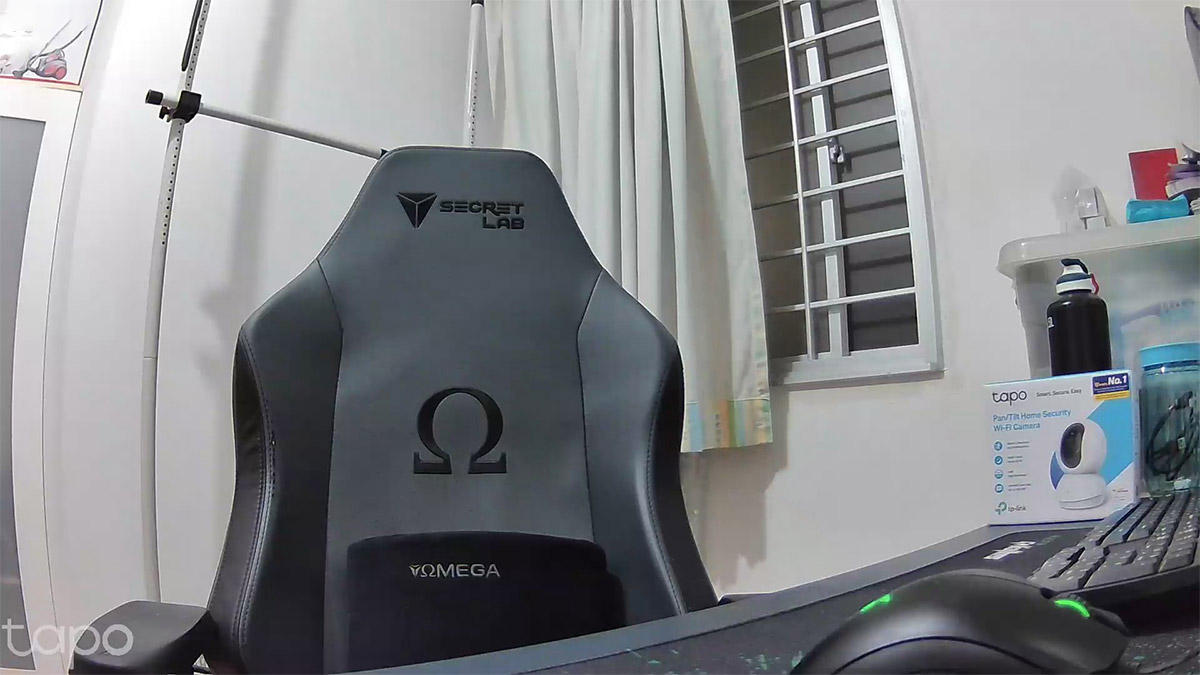 Audio Communication
The Tapo C210 also allows you to communicate with anyone near the camera using the two-way speaker system. You can either issue a one-way message using the talk option, or allow two-way communication with the voice call option.
The audio quality isn't very good for long conversations, but it is clear enough for parties on either end to understand short, simple words.
Recording, Scheduling and Privacy
In the Tapo App, you can schedule the camera to record continuously during specific times, say only at night, or to capture footage only when motion is detected. The continuous capture mode tends to be more reliable. The footage can be viewed quite easily through the Tapo App.
You are also able to toggle the Privacy Mode to switch off video and audio access to the camera any time, for as long as you need.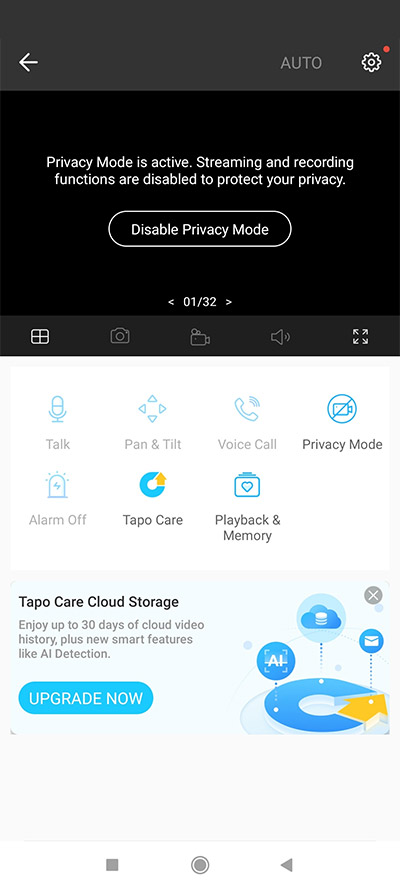 Both Google Assistant and Amazon Alexa are also available via the Tapo App as an option for hand-free control of the camera.
What Tapo C21 Lacks
Unless you upgrade to the Tapo Care service, the lack of cloud saving of the footage makes it easy to lose the data to theft. After all, the camera is hardly secure (without some additional carpentry work) and anyone can just grab it and leave.
The Tapo C210 retails for S$59, and it works amazingly well for the purpose of keeping an eye on your pets or elderly family members at home while you are away. The quality is excellent in both light and dark conditions. Having remote control and access via the Tapo App also makes it easy to alter any settings and review footage even when you are not next to the camera. As a bonus, it also comes with a 3-year warranty.
The Tapo C210 is available on Amazon, Lazada and Shopee.
GEEK REVIEW SCORE
Summary
For its price of S$59, the Tapo C210 is an easy recommendation if you need a camera to keep an eye on your pets or seniors at home. The video quality is excellent, and control and footage reviewing can all be done remotely. Its portability is a boon, but can be a liability if you need the camera to deter intruders, since anyone can just take it away.
Aesthetics -

6.5/10

Build Quality -

7/10

Performance -

9/10

Value -

9/10

Geek Satisfaction -

7/10