In my attempt to automate my home, I came across tado° who were in the business in converting old school 'dumb' devices into one that could be controlled from the comfort of your mobile phone. Out of their stable of gadgets, the tado° Smart Air Conditioner device has the most relevance to sunny Singapore which is distributed by AeraHaus.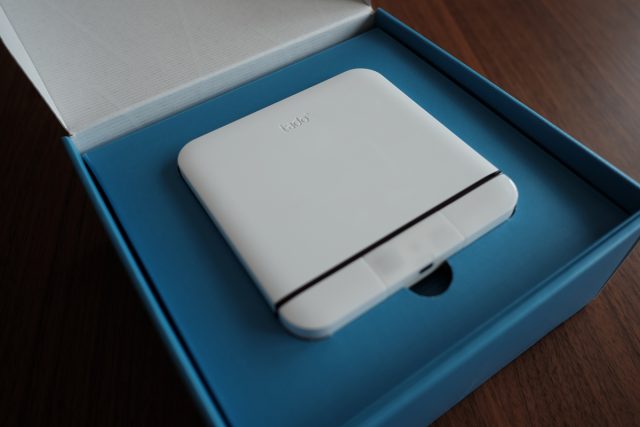 The idea was simple, I was looking for something which would allow me to turn my air con at home from any location in Singapore, or even better still, turn it on as I approached in proximity to my home. On paper, it sounds perfectly awesome because if you could automate your life, why not?
The air conditioner is one of those appliances that will be present in any modern home. However, despite its monopoly in the household, the air conditioner has changed little over the years. It is still very much a point-and-click-to-turn-on affair that feels extremely manual. With the new tado° Smart Air Conditioner one could turn virtually any air conditioner (the company claims) into one that is connected to your home wifi and to be controlled from your phone.
Out of the box, the tado° Smart Air Conditioner has everything you need to get you started up. The device is powered by micro USB which gives you plenty of flexibility when it comes to replacements.
The main hub itself has no buttons and set up takes place entirely via an app that is downloaded to your phone. Despite my main phone being the newer Nexus 6p on Marshmallow, the tado° was unable to detect my Nexus from the start which resulting me in setting up the device entirely on an older LG G3 which is running Lollipop. Thank god I haven't sold that phone off yet.
A quick google online reveals that the tado° Smart Air Conditioner app has a wide range of issues but none are terribly breaking though it might be significant enough to turn someone off. However, I've noticed that the issue pertains mostly to Android users (like myself) and iOS folks seem to have it easy or close to zero issues. This seems to be the common refrain when it comes to Internet of Things (IoT) users so I wouldn't to be quick to fault tado° and the ilk. It is just those Android things.
Before setting up the tado° Smart Air Conditioner you just might want to clear the schedule for the day because it might get long. Really long. And I'm talking about "I feel asleep and woke up the next day" long which is exactly what happened to me. Because the tado° lacks a traditional display save for the LCD display (think Casio watch) you won't know how much time there is left during the first time update process. This is actually a widely reported issue and the people at  tado° are hard at work at getting the duration down.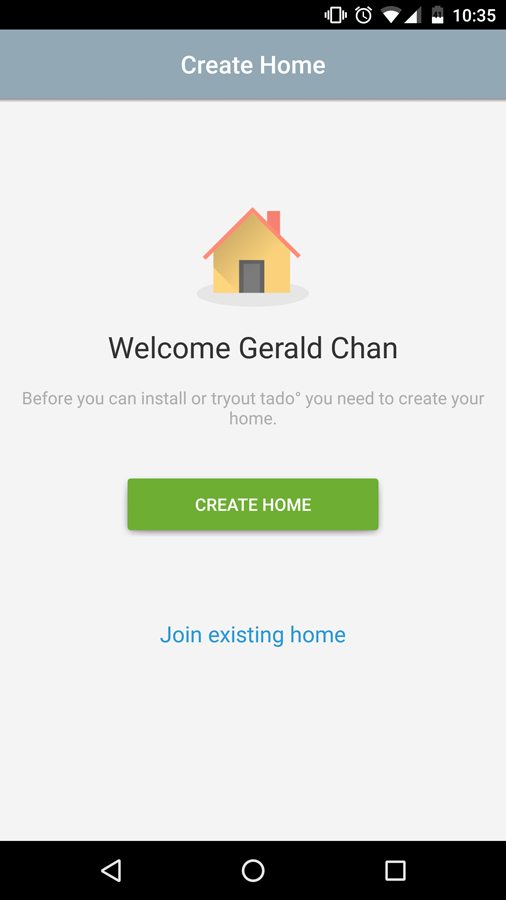 Once I had paired with the tado° and ran through all the first time set ups, such as calibrating your home location, the only thing left to do is sync the device with the air conditioning.
Armed with IR, this would be the main form of connection that the tado° uses to communicate to the air con.
In a nutshell, it looks pretty much like this. App takes your inputs, sends it to the web, the tado° Smart Air Conditioning receives the commands via your home wifi and relays the commands to the air con.
Thankfully, my current Mitsubishi air conditioner is in one of the existing air conditioners that the  tado° detects albeit with a few functions that I don't really use missing from the selection. On the flip side, you could always manually set up the air conditioning as well. This is where tado°'s claim to fame of working with any air conditioner comes in. If you have an itch to scratch and want to unlock the full potential for the air conditioner be prepared to go through a tedious process of manually programming every single permutation that the air conditioner can accept. We're talking about an entire range of temperatures, mixed in with the direction of the pane, blowing at different fan speeds and in different modes. Save yourself the effort, the default settings are more than sufficient.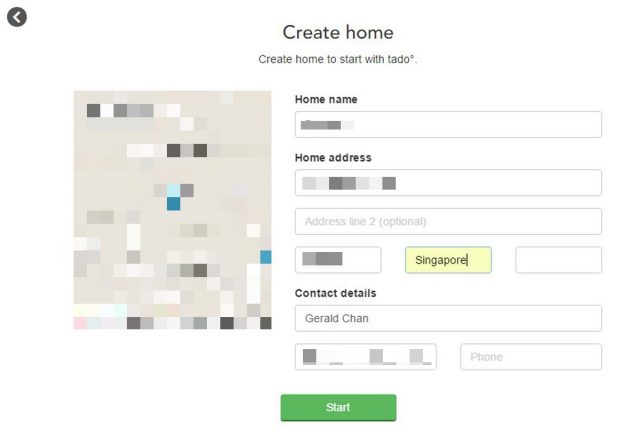 Geofencing might sound like a fancy term, but it means you're able to program the tado°  to turn on the air conditioner if you come within a specific distance to your home. How tado° does this would be via the same mobile application in your phone. This is a great idea so you can walk into your home nicely cooled after a particularly warm afternoon. I can't see many downsides to this considering that you can also manually turn off the air conditioner in the event it gets accidentally switched on. In addition, the device can be programmed such that the air conditioner responds to geofencing inputs between certain hours of the day. Having the app turned on 24/7 on your phone is mandatory for the geofencing to working and I've seen small dips in battery performance on my phone as a result.
If that's not sufficient, the tado° Smart Air Conditioner supports IFTTT, which opens up a world of possibilities and sloth. One of the more simpler approaches would be to program the tado° to turn on the air conditioner automatically if the temperature hits a certain level. With the myriad of possibilities available via IFTTT, we can't help if this device makes you a lazier person overall.
For all its greatness and benefits, something has got to give. The tado° Smart Air Conditioner is not by any means affordable to outfit every air conditioning unit in the home. Each installed air conditioner needs its own tado° unit to function. In my own home with 3 air conditioners, I would need a total of 3 devices to manage the entire home, this would set me back by S$957 (assuming you grab the device at their promotional price of S$319 right now). Is your home massively huge that it makes walking up to grab the remote a hassle? Then the tado° is for you.
Cost aside, the tado° Smart Air Conditioner is by far one of the best devices that each modern home should have. At this juncture support for the product has been stellar and it would be an easy sell to grab a unit to test it out.
If you're looking to pick one up, head over to smartaerahaus.com and check it out. With such devices, do ensure that warranty is provided and proper support may be given in your home country.
GEEK REVIEW SCORE
Summary
In case you needed more devices in your life, the tado° Smart Air Conditioner should probably be high in your list of geeky purchases.
Aesthetics -

9/10

Build Quality -

8/10

Performance -

7.5/10

Value -

7/10

Geek Satisfaction -

10/10
Gerald currently straddles between his love of video games and board gaming. There's nothing that interests him more than trying out the newest and fanciest gadget in town as well. He dreams of publishing a board game sometime in the future!
---

Drop a Facebook comment below!

---