It won't be long before the Rumbling returns to the shores of Attack on Titan Final Season Part 3, and a special programme for the anime has offered a look at what's to come. Showcasing a longer preview of the hotly-anticipated conclusion, the main trailer features some key moments from the upcoming arc, including the Colossal Titans' advance, a showdown between the Scouts and Eren and Ymir in the Paths, and the reunion of Armin, Mikasa, and Reiner.
The opening theme song was also revealed to be "Under the Tree", which is performed by alt-metal band SiM, the voices behind Attack on Titan Final Season Part 2's opening song, "The Rumbling". Check out the accompanying jacket art for it below: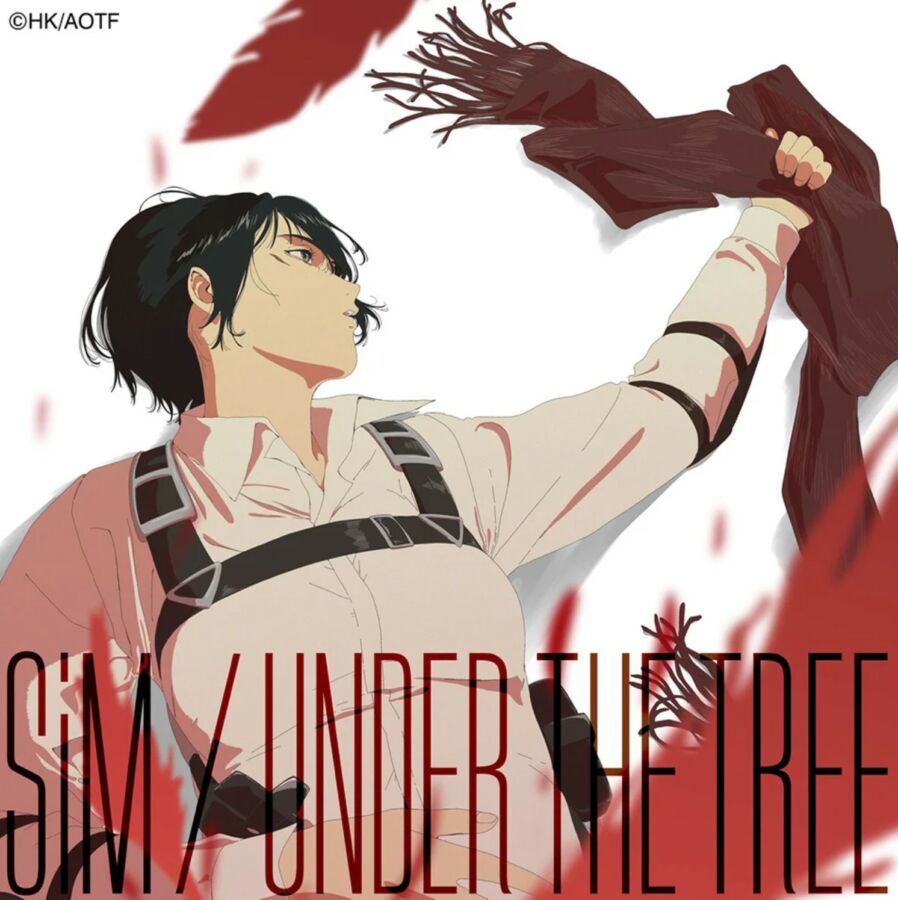 The first half of Attack on Titan Final Season Part 3 is scheduled to air on 4 March as a one-hour special. The second part doesn't have a specified premiere date yet, but will release sometime in 2023. Picking up from where it previously ended, the upcoming series continues the story of the war between the soldiers of Paradis and Eldians, with Eren — now as a refuge behind giant walls — holding the fate of all humanity in his hands.
Yuuki Kaji will reprise his voice role as Eren Jeager in the Japanese subbed version, alongside Yui Ishikawa (Mikasa Ackerman), Marina Inoue (Armin Arlet), and Yoshimasa Hosoya (Reiner Braun). The other returning cast members include Ayane Sakura as Gabi, Hiroshi Kamiya as Levi Ackerman, Takehito Koyasu as Zeke Jaeger, and Romi Park as Hange Zoë.
The Attack on Titan anime adaptation began in 2013 and was originally helmed by Wit Studio. MAPPA, the animation powerhouse behind Jujustsu Kaisen and Chainsaw Man, took over the reins after three seasons, releasing the first part of Attack on Titan Final Season in 2021. The synopsis of the decade-long series is as follows (via Crunchyroll):
"A century ago, the grotesque giants known as Titans appeared and consumed all but a few thousand humans. The survivors took refuge behind giant walls. Today, the threat of the Titans is a distant memory, and a boy named Eren yearns to explore the world beyond Wall Maria. But what began as a childish dream will become an all-too-real nightmare when the Titans return and humanity is once again on the brink of extinction…"