* This review is based on the first four episodes of Stranger Things season four.
It's been said that Disney+ has been spending an estimated US$25 million on each episode for its Marvel Studios series, but while it might not be strikingly obvious to viewers, the same cannot be said for the much-delayed and highly anticipated fourth season of Stranger Things, which fans have been patiently waiting for, for three long years.
Maybe it's because it has been so long, or that we've been missing for quite a while, but each episode of the US$30 million per episode that Netflix is reportedly dropping on the penultimate season of the popular horror-themed teen series, is absolutely glorious, from the intense storytelling that expands upon the foundations of the series, the music, cinematography and acting. Stranger Things has never ceased to amaze audiences and with this scarier, bigger and more emotional season, viewers are in for a much, much darker turn, and not just in Hawkins, Indiana, but in California and Russia too.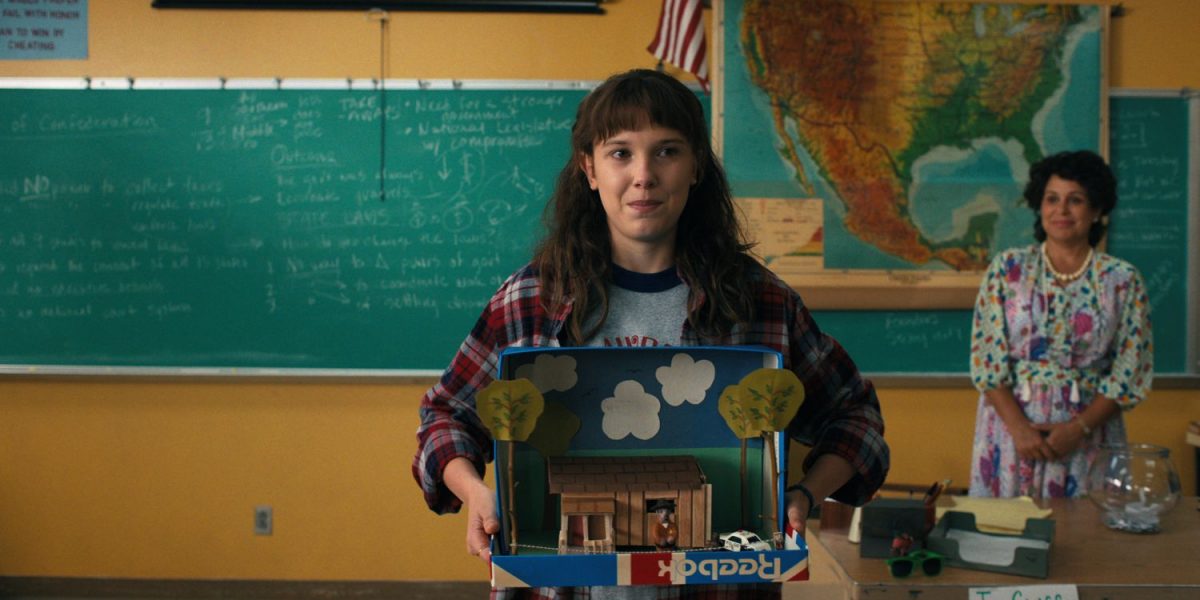 The new season takes place in Spring Break of 1986, around one year after the events of the last. Eleven (Millie Bobby Brown) and Will (Noah Schnapp) are adjusting to their new life in California, where they have to deal with the loss of Jim Hopper (David Harbour), whilst the remainder of the Party has remained in Hawkins, and seemingly readjusted to life after the Battle of Starcourt. But just as the new teens are looking forward to Spring Break, of a week of milkshakes and roller skates in the wonderful 80s, there's a new monster haunting the small town, and it's making a killing. Or several.
As always, this new terrifying creature, which, to the surprise of no one, hails from the Upside Down, and is, seemingly, based on Dungeons and Dragons lore. Fans of the role-playing game might recognise the lesser-known god Vecna, but that's the big bad for the season. It's okay if you're not familiar with Vecna or Dungeons and Dragons because the first two episodes will catch you up to speed, but since director Shawn Levy believes in showing and not telling, learning about Vecna also means catching the creeps.
From being self-referential to establishing itself as a love letter to iconic 80s classic films, Stranger Things is no stranger to being a genre-bending TV series, fluctuating between a coming of age tale, to comedy, and then action and sci-fi, and this season continues that rich tradition, but with a greater skew towards horror. Given the nature of Vecna, season four uses more storytelling elements in horror, including the emphasis on the unknown, creating fear around said unknown and lastly, visual scares that build up suspense before shocking audiences with jump scares and major revelations. Just as our characters are being haunted, stalked and taunted by Vecna, so are viewers.
The fact that Eleven – our go-to saviour in the earlier seasons – has also lost her powers and is in a whole other state, makes Vecna an even bigger threat. In fact, the earlier episodes see Dustin (Gaten Matarazzo), Max (Sadie Sink), Lucas (Caleb McLaughlin), Steve (Joe Keery), Robin (Maya Hawke) and Nancy (Natalia Dryer) take on Vecna by themselves with whatever humanly means possible, and while we shan't say if they succeeded or not in, it is rather impressive to see how the gang works together, to put a stop to an otherworldly creature without the help of Eleven. Not that she would be of any help, since she is powerless.
Brown may be the star of the series, but the character that steals the show for us thus far is Sink's Max. With Brown's Eleven dealing with other issues of her own, like losing her powers and with bullies, the bulk of the story surrounds the other Party characters and allows them to take lead. Recurring characters Max and Erica (Priah Ferguson) get to show off their personalities more and play main roles, with Sink's Max getting a rather big focus this time around.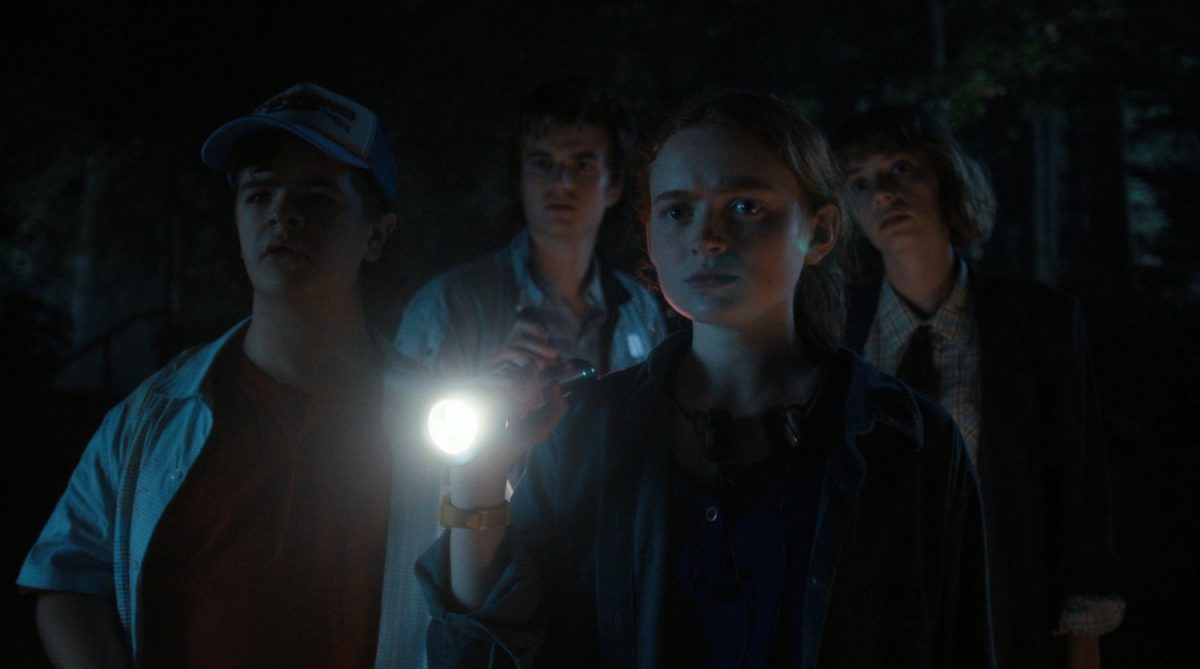 Fans first met Max in season two and whilst she appears to be standoffish, brash and judgemental, she redeems herself by being one of the most courageous, honest and assertive characters of the bunch. Her step-brother Billy (​​Dacre Montgomery) was a very important character in season three and his death, as witnessed by Max, was incredibly traumatic, and the story focuses on her trauma, guilt and grief of losing Billy, and together with Dustin, Nancy and Robin, she leads the Party's plans to stop Vecna.
To say that Max is going through a lot this time is an understatement, and Sink's performance of a now-reclused child due to trauma who would do anything to save her town is empowering to watch. Viewers can't help but root for her, even if they never really cared for her in the first place.
Despite the greatly written character growths and top-notch cinematography, we see this season, a growth of characters and settings means that Stranger Things has too many subplots going on, and if anyone remembers Season 2's The Lost Sister episode that few cared for, there's some of that shift happening here.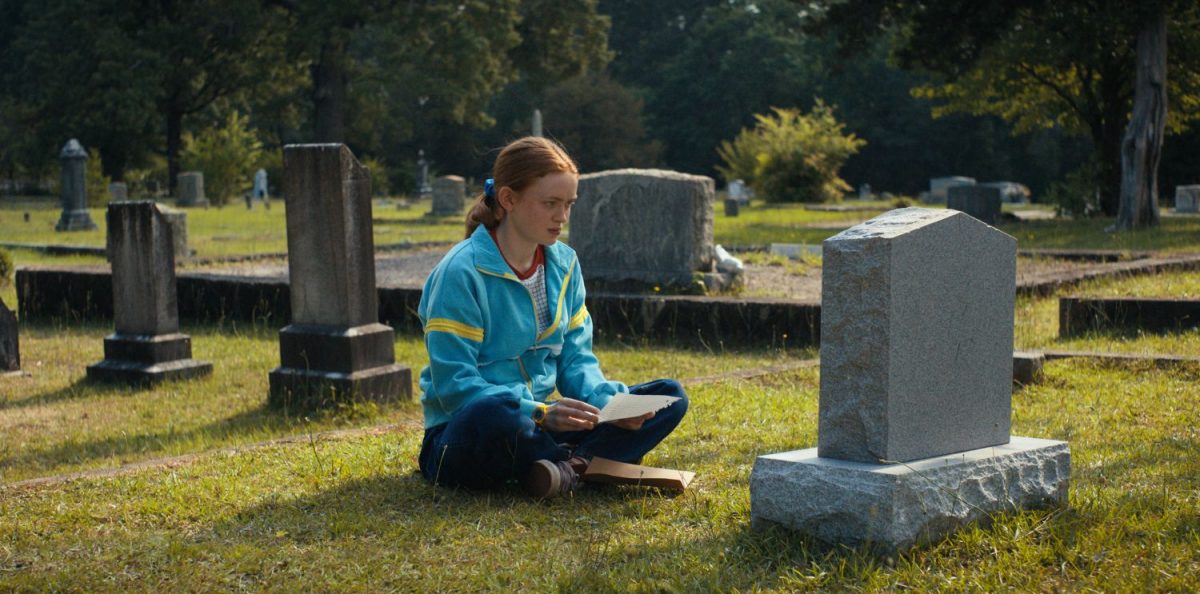 This is the first season where the story expands outside of Hawkins – we have Vecna in Hawkins, Eleven's sub-plot in California and an entirely different plot altogether in Russia and Alaska to name a few, so things start to feel a little bit messy with the first 4 episodes. Every episode tries to allocate time and progress for each plot, and after a while, it will become apparent to viewers which storyline and characters they care more for.
For example, being horror fans and geeks ourselves, the Vecna storyline is far more engaging to us than the action happening in Russia. Three episodes in and we find ourselves zoning out when the episode focuses on anything but Vecna's haunts in Hawkins. That said, if you're only watching Stranger Things for Brown's Eleven, you'd be upset in that department because things don't get interesting for her until the fourth episode.
The various plots and stories, whilst we assume will connect together at the very end, feel too disjointed at the early stages of this season, and is a repeat of season 3, where they separated Eleven and Hopper from the start. With the series set to wrap up at season five, we can't help but wonder if taking the story across borders now is a great idea.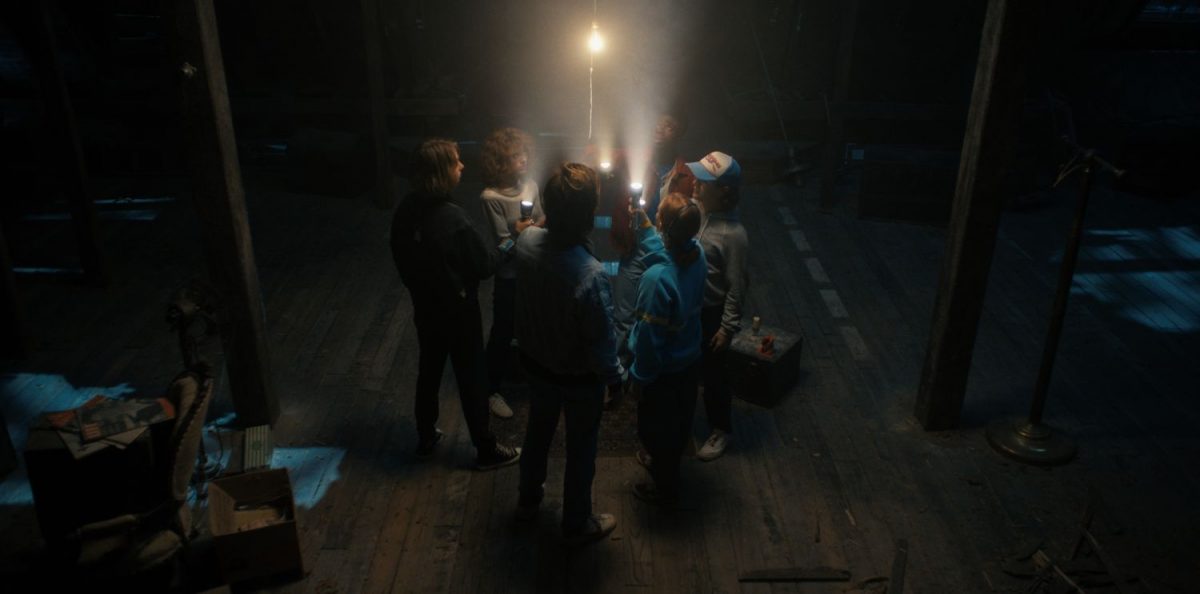 To be honest, it feels like the creators are a season too late with taking the story outside Hawkins because just as our characters are put in new situations outside of the cursed town, they are also being pulled right back for a massive reunion that will perhaps take place towards the end of the season, when the second part of the season drops on 1 July.
For some reason, Netflix is not going to drop all nine episodes at once, as the streamer has been doing for its own shows. Instead, audiences will get the first seven episodes as one volume on 27 May, and the remaining two episodes five weeks later, on 1 July. The bonus here is that each episode is at least 75 minutes long, and the last three episodes are practically feature-length. The seventh episode is 1 hour and 38 minutes, while the eighth episode is 1 hour and 25 minutes. As for that finale? It's longer than most Hollywood movies, coming in at two and a half hours.
Do we want reunions? Of course, we do! The whole gang together is exactly what fans want and updates on the budding relationships is something that plenty of people are looking forward to this season. But, not at the expense of a well-paced story, please.
It's not a major flaw, and it is something that viewers can look past but it would've been nice if this was something explored earlier, not when the creators are attempting to tie the entire series up with a pretty bow.
In all, Stranger Things season four is a big production that is worth every [of Netflix's] penny and viewers' time. Always improving in the style and story departments, season four proves yet again why this TV series will always be one of the best series to come out of Netflix. Each time you think it can't get stranger, scarier and bigger, it does. Without a doubt.
GEEK REVIEW SCORE
Summary
Stranger Things season four is the darkest and most horrifying season ever (and the most disjointed too). Despite that, this Netflix series should take priority on your watchlist if you're looking for a sinister tale that is just as emotionally fulfilling as it is thrilling.
Story -

7/10

Direction -

8/10

Characterisation -

8.5/10

Geek Satisfaction -

8.5/10