We review heaps of movies over here at Geek Culture, but none are them are quite as steamy as Siew Lup 烧腊 (2016), an erotic thriller made right here in Singapore by veteran director Sam Loh. There's no way the name would be new to cinephiles, as he's also known for other risqué films such as Lang Tong (2014) and The Outsider (2004).
The premise of the film is simple: Boy meets girl. Boy falls in love with girl. Boy rescues girl from prostitution. Boy becomes the bona-fide ambassador of domestic violence. Girl leaves boy for other boy. Shit happens, and it all hits the fan in a roasted meat shophouse full of cleavers and sweet sauces.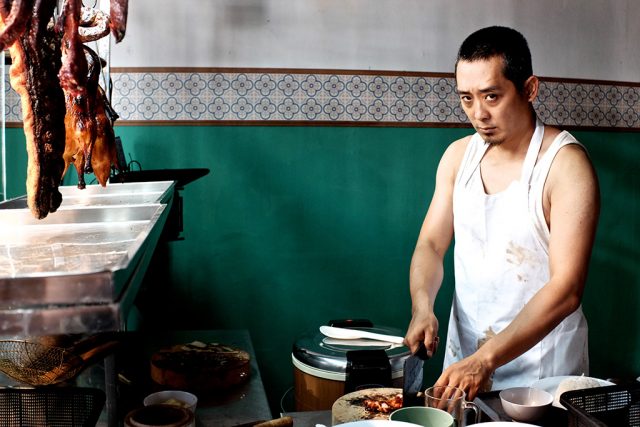 Here it is in a more official form:
Mia, an ex-prostitute, is trapped in a loveless marriage with the abusive Quan (Sunny Pang, who also stars in Headshot in this year's Singapore's International Film Festival lineup), a butcher who runs a roast meat shop. When she meets sensitive funeral director Wu, their passion for one another escalates into an affair. But the path to true love is fraught with jealousy, forcing someone to make a deadly move.
Like a recipe on paper, it looks rather promising, as Siew Lup looks like it could reveal the seedy underbelly of stoic Singapore.
This R21 movie stars two young starlets, relative newcomer Rebecca Chen and Melody Low of Cheokboard Studios fame. Veteran actor Sunny Pang also makes an appearance, and so does the suave Louis Wu. The synopsis gives much of the plot away, but to be honest, no one ever walks into an erotic thriller, or a Michael Bay film for that matter, expecting great storylines.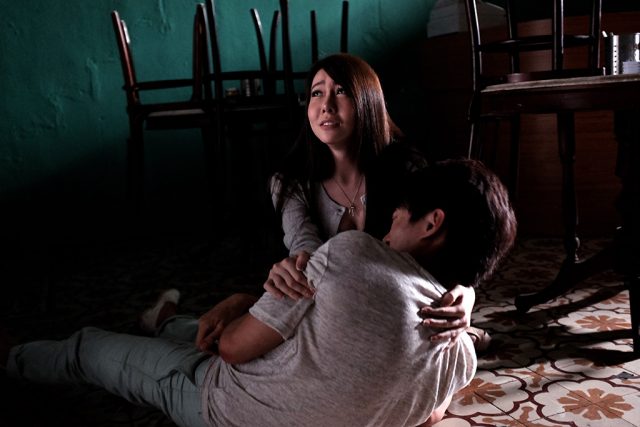 Let's start with the good. The sex scenes are long and gratuitous. If you were here for that (which I'm pretty sure you are, so there's no use denying it), then you won't be disappointed. Rebecca Chen's twin Death Stars get shoved in your face, left, right and centre, a lot, and against large panels of glass on one occasion. She comes close to baring almost everything, and if she revealed anymore, you would think you're on PornHub (or so we're told).
Melody Low? Less so. She does get plenty of action, but doesn't quite achieve the same level of exposure as Chen.
That might come as a disappointment to some, but when it comes to objectifying and playing up the sex appeal of both actresses, Siew Lup did not disappoint.
And now, the not so good.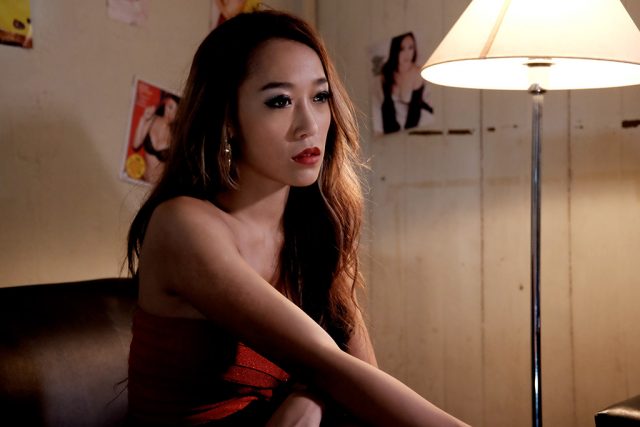 In between the sex scenes, the film feels like a mash-up between Channel Five's Incredible Tales (great show, btw) and one of the many MediaCorp Channel 8 dramas made in the last 10 years, which are formulaic and slowly losing audiences.
You never really immerse yourself fully in the film because of how silly it is. For example: it's quite far-fetched that a couple having an affair would not lock their doors while going at it. Indeed, many of the tragedies that unfold in this movie could have been avoided with the installation of a reliable, high-quality lock.
Equally improbable is freeing a top-earning prostitute from her pimp, merely with the threat of violence, or surviving a cleaver buried at the back of your head. My fellow reviewers shared some moments of laughter together when this happened. Yes, there is dark comedy, but there is also taking the audience for a ride.
Also damming is the way the film is stitched together, and the reliance on music and sound effects. Scenes end abruptly with a black fade out, and it often feels as if you're watching a very long trailer.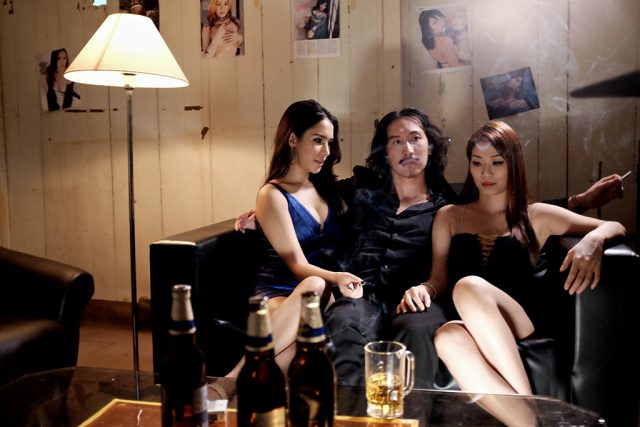 To make matters worse, the acting leaves much to be desired. Chen is arguably the most guilty here, but we suspect that the script has to shoulder some of the blame. Dialogue sound rehearsed and cliched, and better lines have been written for Channel 5's re-enactment series, CrimeWatch.
Should you watch it? We're torn. On one hand, the film is let down by its dialogue and storytelling. On the other, heaps of effort (and awkwardness, surely) have been expended to make the sex scenes shine. In the end, I suppose it really does boil down to how much you like your films, or main female lead, to be fleshed out.
GEEK REVIEW SCORE
Summary
Hey, this film sold out to audiences at SGIFF. Maybe they're on to something we don't see.
Story -

5/10

Direction -

7/10

Characterisation -

5/10
Ruiming is a freelance writer that has lived in Singapore, Melbourne and Hongkong. When he's not waddling waist-deep in deadlines, he finds time for life's simple pleasures: Teh-O Peng, Lao Gan Ma chilli oil and HBO's award-winning TV series Game Of Thrones.
---

Drop a Facebook comment below!
---