Singaporeans are no stranger to Indonesian cuisine, with dishes such as Ayam Penyet and Nasi Goreng found in most food courts around the country. However, there will inevitably be certain dishes that have yet to reach local shores, or are not as widely known as the more popular Indonesian dishes out there.
This is where Blue Waves Food Empire steps in, with their new restaurant, Sama Sama by Tok Tok. It aims to bring together both popular and lesser known Indonesian dishes under one roof,  to be enjoyed by the masses.
Geek Culture had the opportunity to taste a few of the dishes that will be served at Sama Sama during a quick tasting session, and here are our thoughts for the various Indonesian dishes that were presented.
Sate Padang, S$21
While sticks of satay aren't anything new here in Singapore, Sama Sama's Sate Padang is still able to provide a whole new culinary experience with its tender beef skewers – made using juicy marinated lean beef – and liberally covered with a Padang-style creamy curry sauce. The beef melts easily in the mouth and you'll be left reaching for the next stick before you know it.
Kakap Merah Bakar Jimbaran, S$39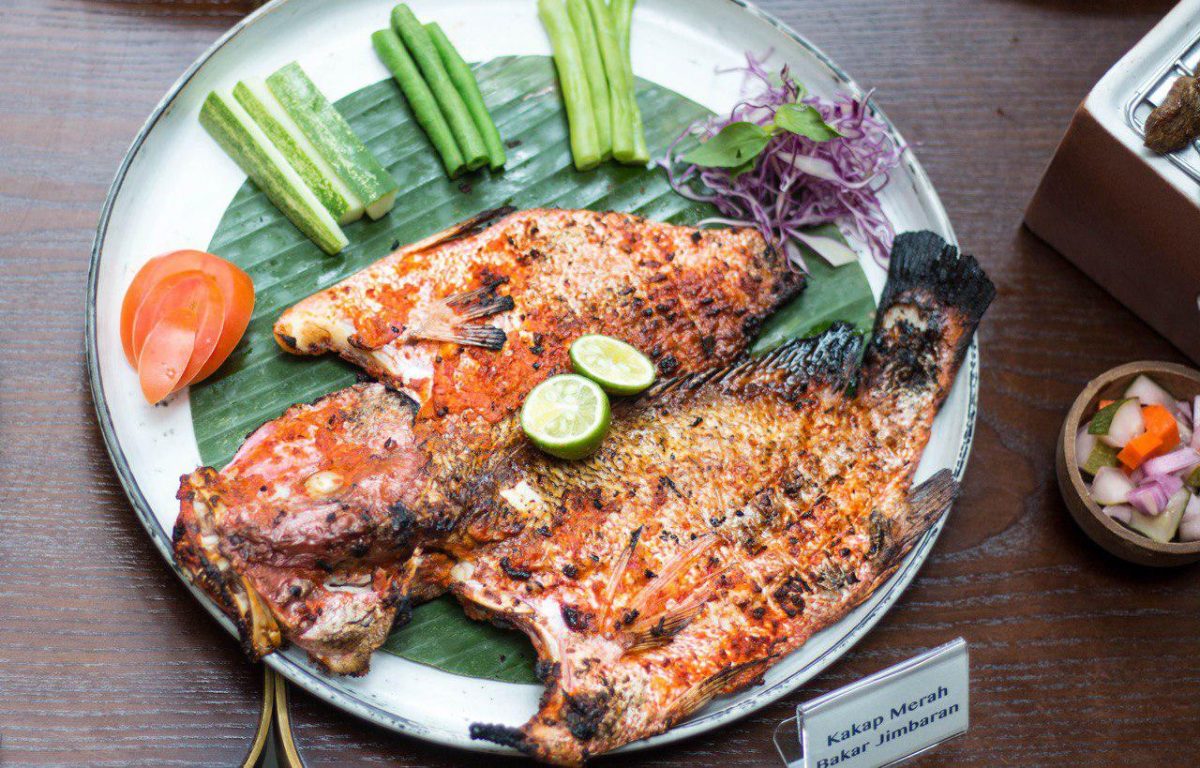 This dish uses a whole red snapper caught from the seaside fishing village of Jimbaran, Bali. The snapper is cooked in Balinese shrimp paste and Javanese sweet soy sauce which complements the soft, mild-tasting flesh of the snapper. A small side note, a whole red snapper is used for the dish, do take note of the many bones in the fish. To its credit, the red snapper is cooked really well, so there should be no issue tearing the meat off the bones.
Ayam Bakar Taliwang, S$29
One can never go wrong with chicken, and Sama Sama's Ayam Bakar Taliwang features a whole grilled chicken that is marinated in their signature Lombok-style and spiced with black peppercorn and sea salt. The tender chicken is served alongside a variety of garden vegetables and house-made sambal that adds more spice to the mildly sweet dish.
Ayam Goreng Lengkaus, S$22
If fried chicken is more up your alley then you can consider getting the Ayam Goreng Lengkaus. In this dish, the chicken is pan-fried, instead of grilled, after being marinated in a dish of traditional Javanese herbs and spices. Despite being pan-fried, the chicken is anything but dry, it is easy to cut through and its meat is juicy and tender, with the marinate leaving a savoury taste on the fried skin.
Nasi Langgi, S$17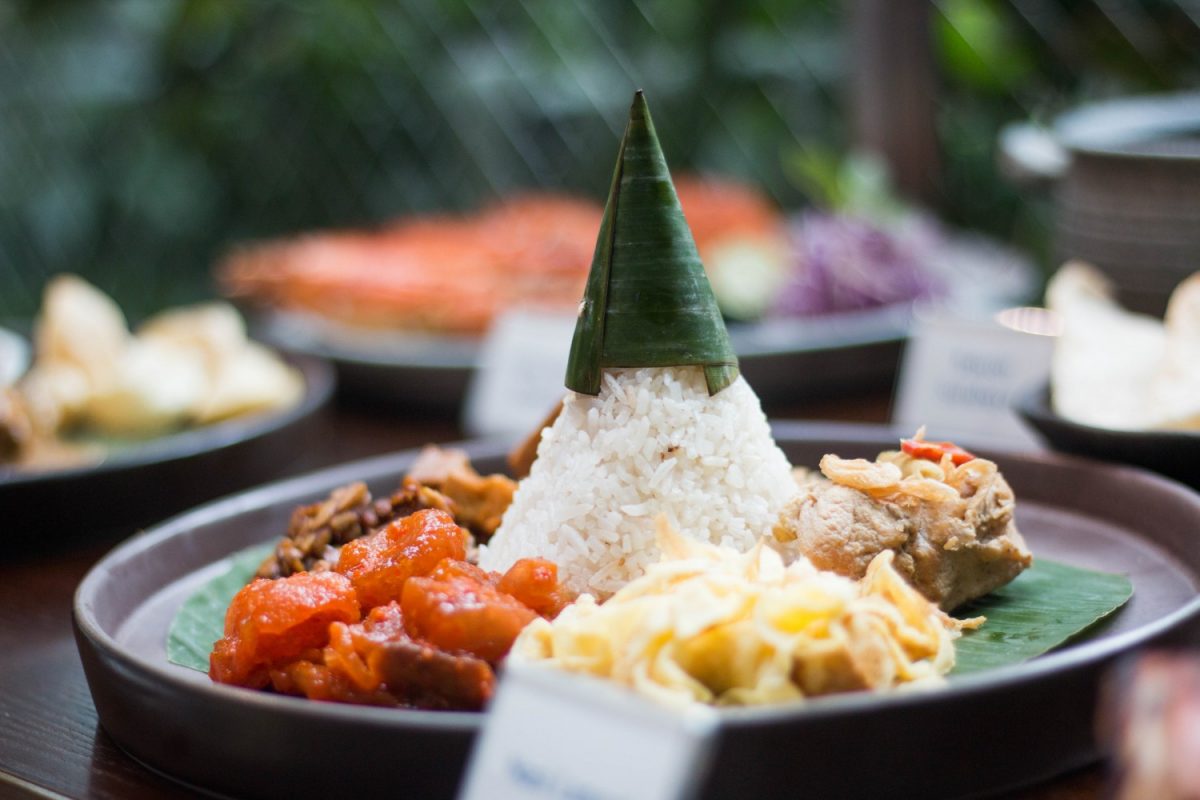 Fans of Nasi Lemak, this dish is the one for you. A serving of steamed coconut rice sits in the middle of several dishes, namely savoury Javanese style curry chicken, spicy beef rind, spiced fresh coconut, steamed omelette, and Javanese beef stew. For all its side dishes, the Nasi Langgi really just resembles a more premium Nasi Lemak with its coconut rice and side dishes that nicely pairs with the steamed rice.
Rawon Surabaya, S$17
Nothing warms the heart, and stomach, faster than a good bowl of piping hot soup. Sama Sama has the Rawon Surabaya on their menu which is essentially a Surabaya-style beef soup that is rarely found in Singapore. The clear broth is only slightly greasy and highly flavourful, having been simmered with traditional Javanese herbs and cooked with diced beef. The soup is served alongside sweet baby bean sprouts, salted egg, and deep fried prawn crackers, though we will not recommend eating the salted egg with the soup alone, as it is exceedingly salty.
Gado Gado, S$15
For those who do not know, 'gado gado' in Indonesian means 'mix mix' and that is what you will get when you order a bowl of Gado. The dish will be prepared right in front of you, and you can see for yourself how their special house-made peanut sauce is prepared. Flavour-wise, the peanut sauce coats the various ingredients in the Gado Gado and gives it a sweet taste that is not overpowering. It is easily this reviewers favourite dish out of the many served due to how delicious and creamy the peanut sauce was.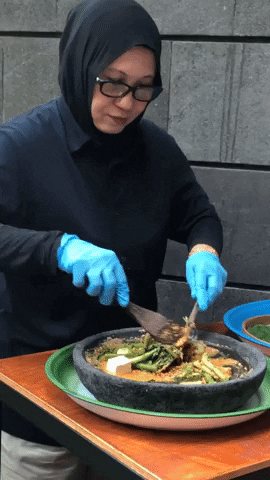 Overall, Sama Sama by Tok Tok serves up a variety of Indonesian dishes that will satiate most customers, from those that crave a little more carb in their diet, to those that are a big fan of poultry and want to try something new, to those that love watching their meal being prepared in front of them.