There is only one well known, suave British super spy, but it hasn't prevented many others from trying to join the pack, and believe it or not, having the license to kill doesn't make a spy the only one that audiences can count on. Sure, the secret agent, who prefers his Vodka martini shaken and not stirred, may have established himself as one of the most recognisable spy figures in cinema, but be prepared to be mightily impressed with the latest player in the game, Orson Fortune.
Fortune is a tough super spy, so who else can play the hardened soldier than the very manly Jason Statham, who is contracted by defense official Nathan Jasmine (Cary Elwes) tasked to retrieve an elusive stolen item. We do not know much about it, except that a shady arms dealer Greg Simmonds (Hugh Grant) is in close contact with a dangerous Ukrainian gang for the transaction of the item.
Fortune does not work alone. He enlists the help of his previous collaborators, two other top notch spies (but without Statham's sass) played by Aubrey Plaza and Bugzy Malone. The three of them will infiltrate some very risky situations and to make that happen, they manage to blackmail Danny Francesco (Josh Hartnett), a movie star that Simmonds is clearly a fan of. As the movie progresses, we find out that the stakes have become ridiculously high. The mission involves weapons of mass destruction that can change modern warfare forever, and yes, this is not some spy caper where death is around every corner. What? The appearance of Grant wasn't telling enough?
Well, if you have seen director Guy Ritchie's previous works, you'd know the English filmmaker is known for his British gangster films. Lock, Stock and Two Smoking Barrels (1998), Snatch (2000) and The Gentlemen (2019) have made their mark in terms of popularity and style and his latest ensemble piece is a 117-minute thrill ride featuring fast and furious action, adrenaline-filled chase sequences, as well as exotic locations like Spain's Madrid and Turkey's Antalya.
The story isn't the main draw of this movie. You get a nagging feeling that the screenwriters are trying too hard to add twists and turns to an otherwise standard plot involving arm dealers and government conspiracies. But if you can see beyond that and be entertained by the cast's performances, then this is definitely one of the more fun movie adventures in recent times.
Grant is a hoot as he portrays Simmonds, a bad boy billionaire whom we aren't sure whether to trust. Watching him deliver his naughty one-liners reminds us of how charming he was in Notting Hill (1999) and Love Actually (2003). Then there is Hartnett, Hollywood's former teen heartthrob who seems to be having quite a bit of fun playing a poster boy.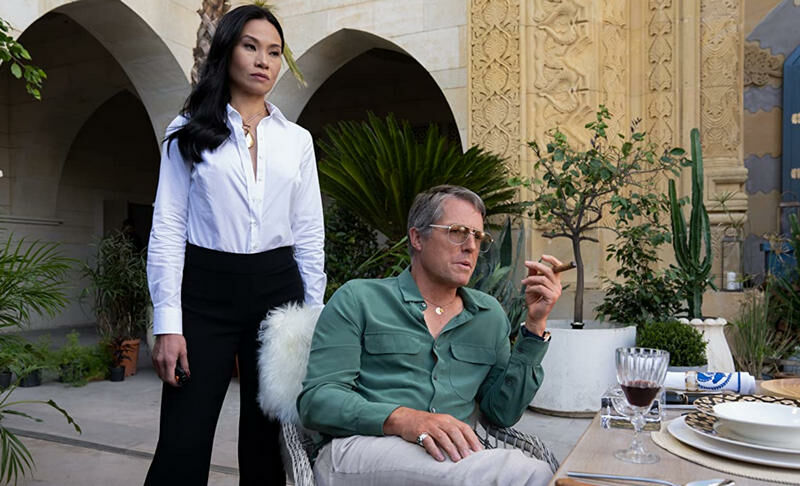 But who we are really impressed with is Statham, who effortlessly takes on the role of a brazen but capable super spy who can solve all your problems. Fortune is probably not the most realistic character we've seen on the big screen (we don't watch spy movies to believe their super abilities are existent in real life anyway), but you can bet he is oozing with charisma.
When Fortune isn't insisting on taking private jets because of his claustrophobia, or demanding for expensive alcohol to relieve his fear of flying, he pulls gritty punches to teach the bad guys a lesson. He is suave and calm, and definitely not short on witty punchlines (delivered in Statham's English accent, of course). Most importantly, he is a dude you know you can count on and we do hope to see more of Orson Fortune in a film franchise.
GEEK REVIEW SCORE
Summary
Jason Statham as a tough, suave and gritty super spy? Sign us up!
Story -

6.5/10

Direction -

7.5/10

Characterisation -

7/10

Geek Satisfaction -

8.5/10