Quality often runs hand in hand with price, and Logitech certainly walked the talk with its release of the G915 Mechanical Keyboard last year. Boasting excellent key switches, a low-profile, sleek design, and convenient media keys, the device grants a top-of-the-line user experience, and would easily be a top wireless keyboard pick if not for one major caveat – the hefty S$399 price tag.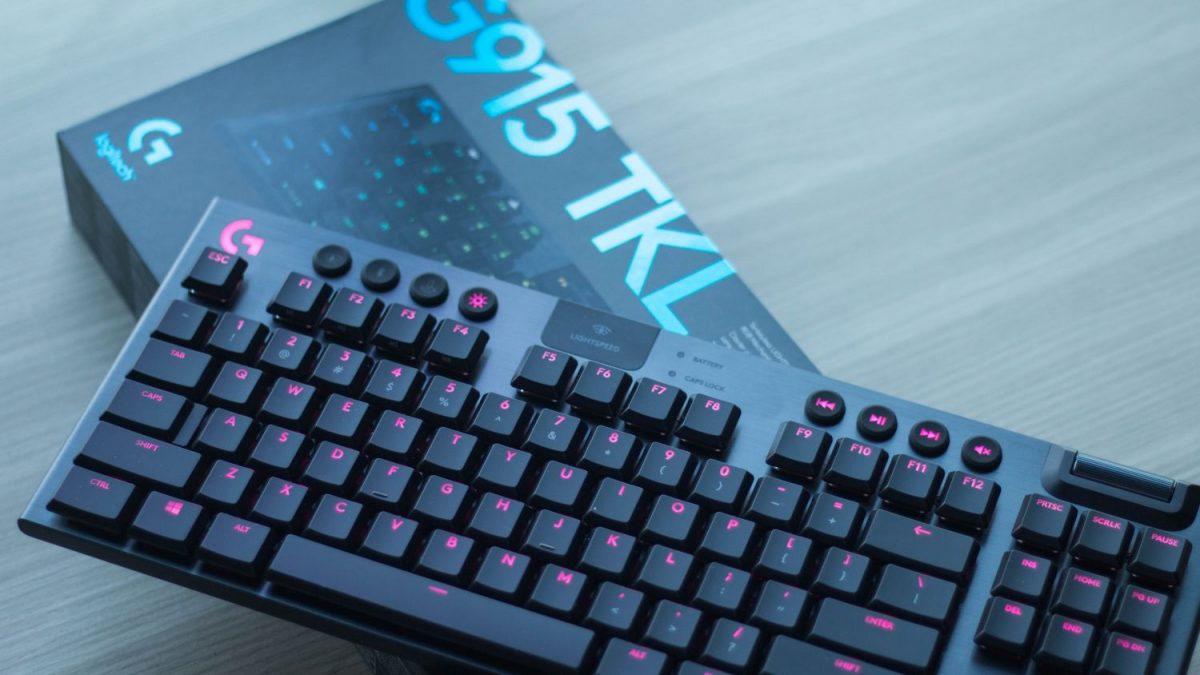 Fast forward to 2020, and the G915 has found a smaller sibling in the Logitech G915 TKL Wireless Gaming Keyboard. This space-saving alternative follows the same G915 formula of a reliable wireless connection, premium aesthetics, and quality tactile keys, but unfortunately still carries one heck of a price tag at S$349.
Even for such a luxurious build, it's a very huge investment. Make no mistake – barring some slight faults, there's indeed very little to criticise in the G915 TKL, which is really just one step shy of perfection. But the bank-breaking value means potential buyers will have to weigh their options carefully, especially with a vast pool of wireless keyboards on the market that are more than capable of getting the job done.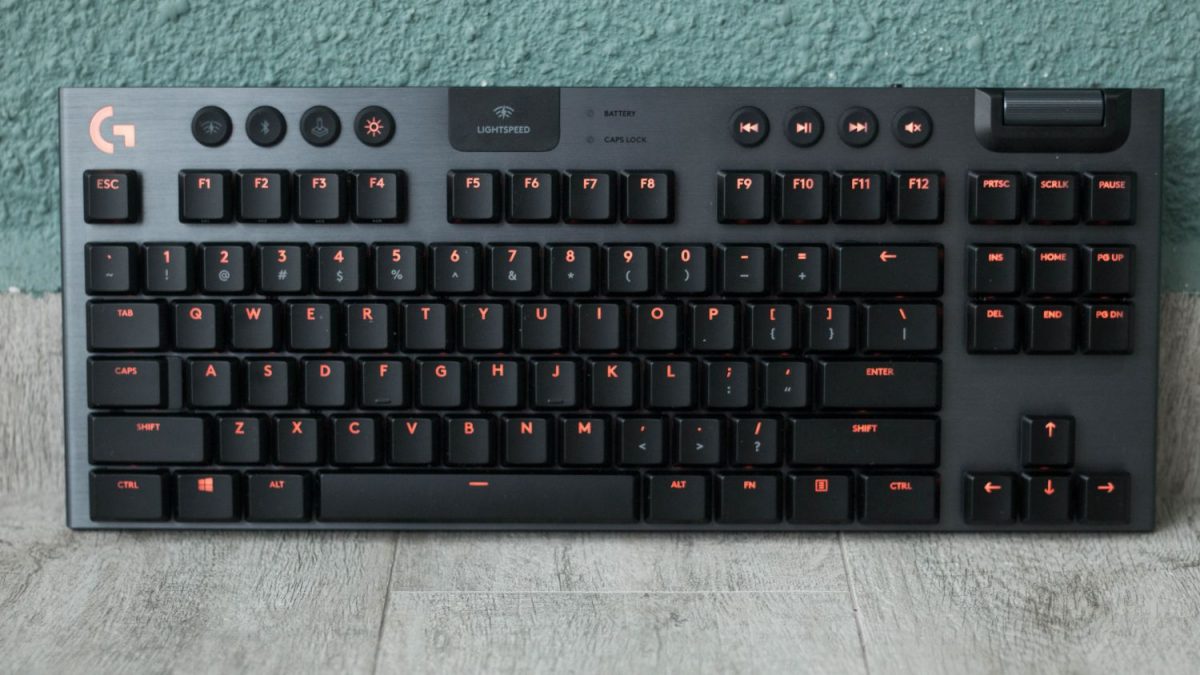 Before delving into the specifics, here's a quick look at its overall specs. The G915 TKL offers three GL mechanical switch options: tactile (brown), clicky (blue), and linear (red), with the first being put to use for this review. It weighs 810g, measures 368mm by 150mm by 22mm (length, width, and height respectively), and runs on the Logitech G Hub software. Onboard storage is available, and despite being a primarily wireless keyboard, there's also the option to hook up to a 180cm-long cable.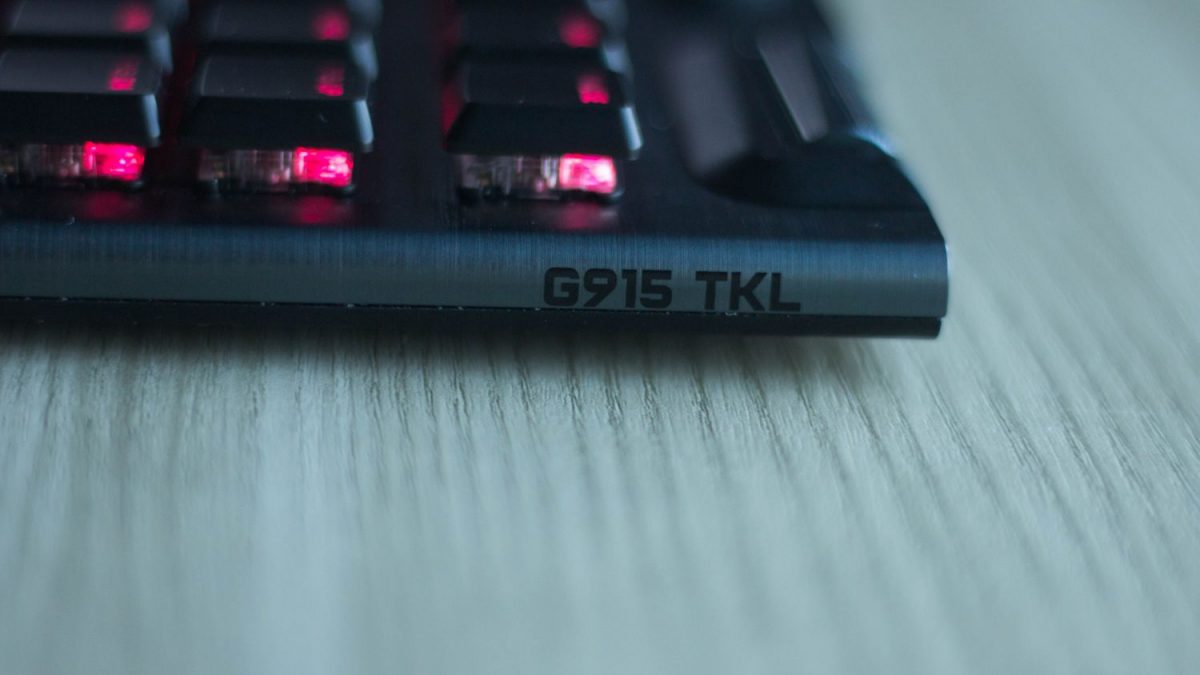 As a member of the G915 family, the TKL iteration is a near replica of its full-sized counterpart. It retains the same svelte, elegant tone, sporting a stylish metal brush finish over a robust chassis. The sides cut a slim figure, with the 'G915 TKL' name tacked onto the right. Smoothed edges frame the corners, bringing to the table an added touch of user safety. Like all tenkeyless builds, the numpad and macro keys have been removed in favour of more desk space, where less is sometimes more.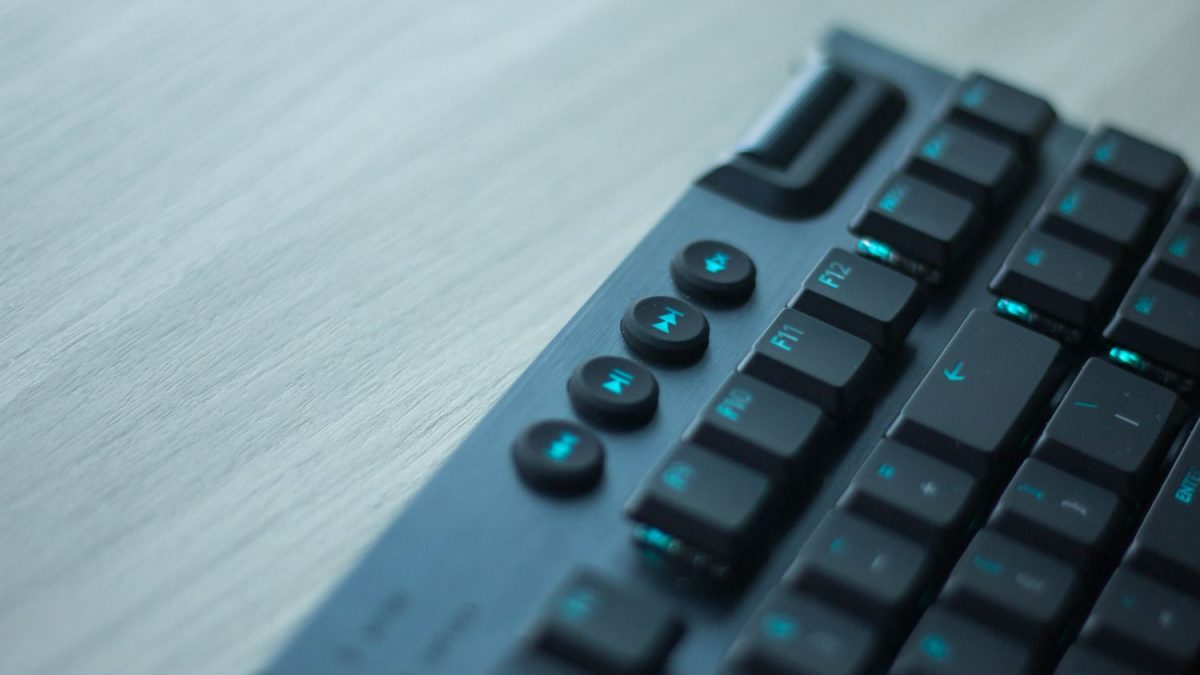 That doesn't mean the keyboard is lacking in premium features, however. A row of soft rubberised keys sits at the top, which allows players to control their media, toggle RGB brightness (sun-stamped button), activate Game Mode (joystick button), or enable Bluetooth connection. Flushed all the way to the right-hand side is a ribbed volume wheel that glides as smooth as butter.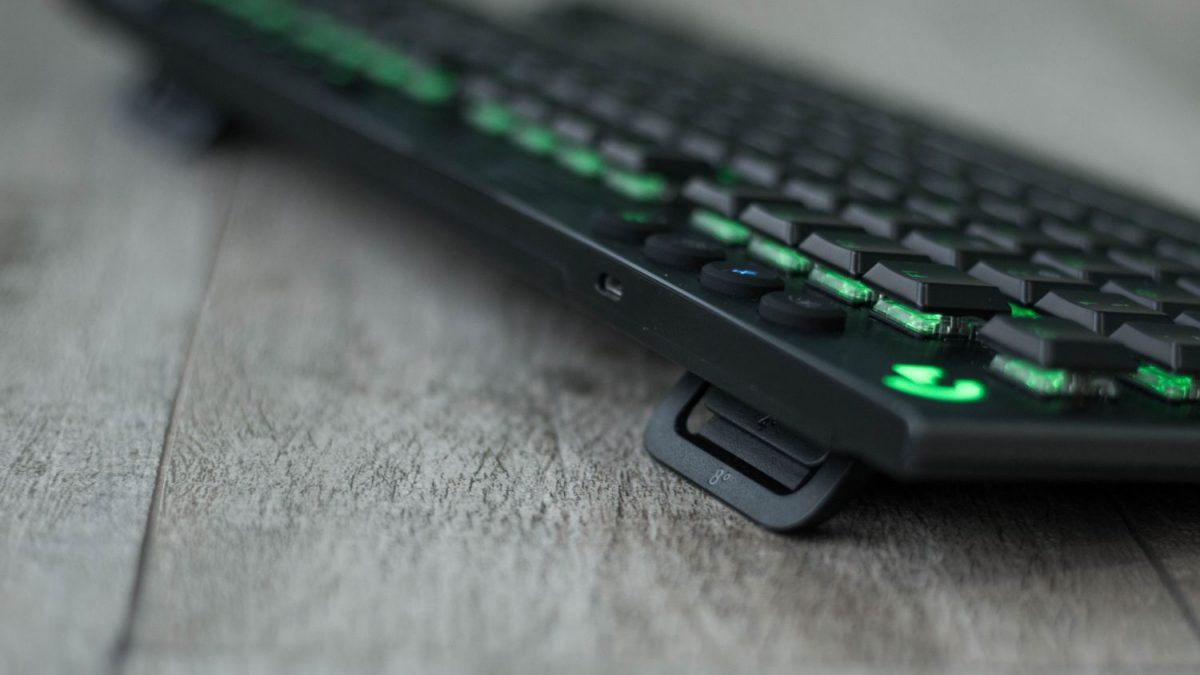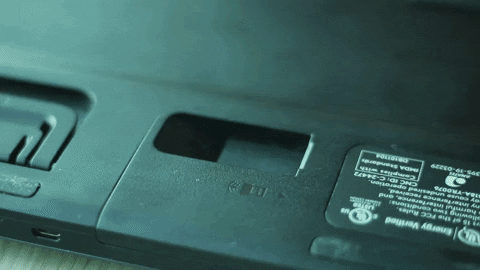 The power button now rests at the top edge of the chassis, alongside a micro-USB port for charging or wired use. Flip to the underside, and you'll find a convenient dongle storage, as well as two pairs of extended feet that grant four- and eight-degree height adjustments.
Personally, having the G915 TKL propped up at an angle feels more natural and comfortable, because its low-to-the-ground design does put some stress on the wrist when used flat. It's a little disappointing that an accompanying wrist rest is not included, especially with that being an increasingly common feature among keyboards of a lower price range. Logitech's decision to forgo USB-C technology also comes across as backdated and less welcome, but it's a minor issue that most can live with.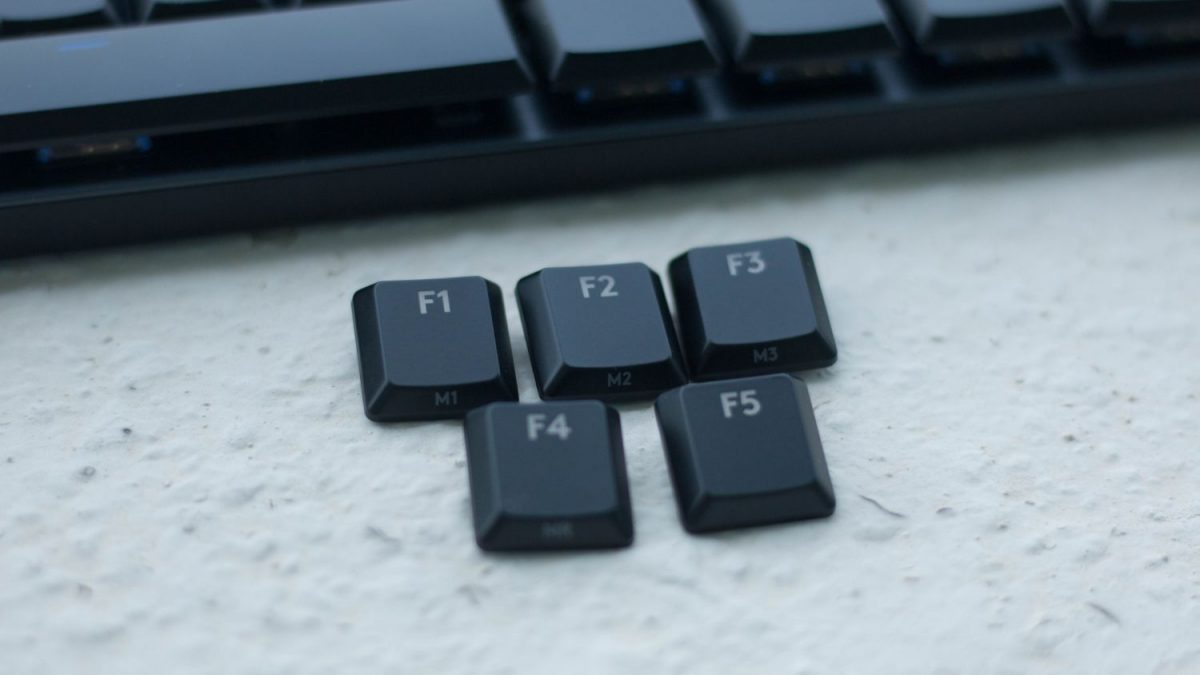 At S$349 a pop, one would think that the G915 TKL would be outfitted with the sturdier, more premium PBT keycaps. Instead, owners are stuck with the industry norm of plastic ABS, though the keys do feel more high-end than usual. Oil residue is easily captured on the keycaps as well, which gives them an unsightly gloss.
Logitech's very own low-profile GL mechanical switches on the G915 TKL are lower than the Cherry MX ones. The total travel distance measures about 2.5mm, and a noticeable bump can be felt around the halfway mark before the actuation point. Despite the proximity of the keys that may take some getting used to, the typing experience proves to be friendly and accurate.
Unlike their clicky blue counterparts, the brown switches are quieter, making a subdued clacking sound that eases gently into the background. The keys, while thin, are stable enough to withstand aggressive typing, sporting zero flex when pressed. They are smooth and gently-sloped to the touch, allowing for greater comfort.
When put to the test, the G915 TKL averaged 90 words per minute on the 10fastfingers.com typing test, and clocked in at a 92 percent accuracy rate. The typing speed is a slight increase from the usual 84-words-per-minute result, likely due to the heightened actuation of Logitech's low-profile switches.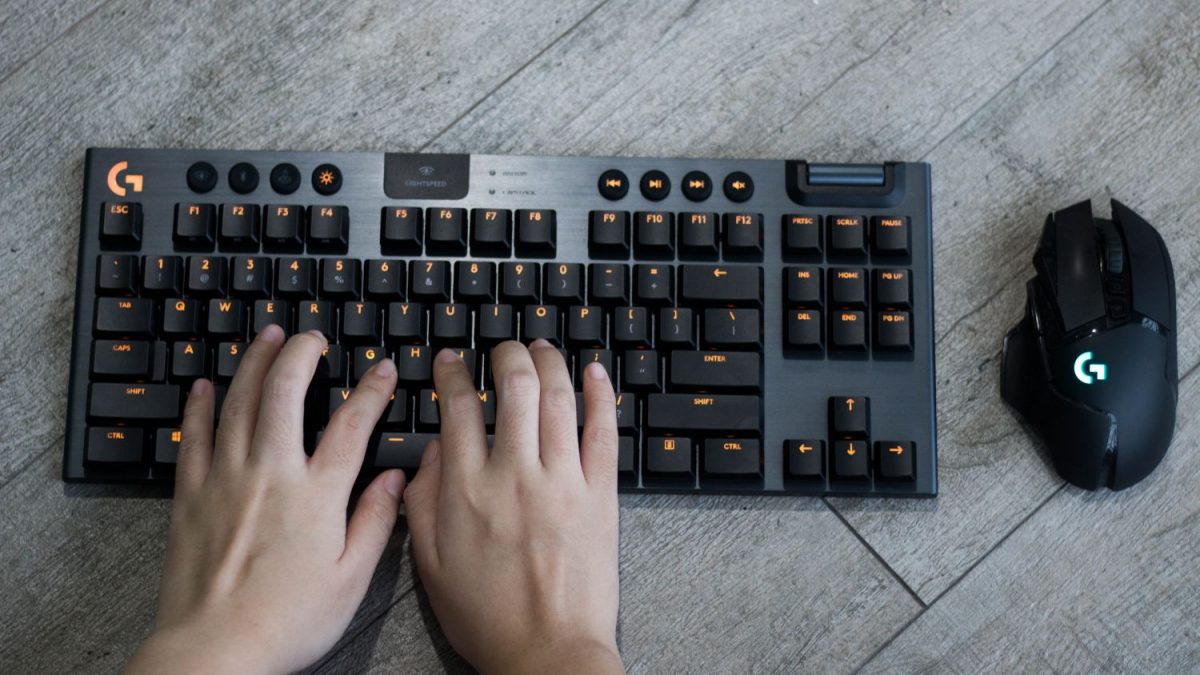 While the sound of typing is comparatively toned down, the keyboard itself actually rattles quite a bit. Shaking it produces a muffled cacophony of knocking sounds, which pops up now and then when it's put away with a little more force.
The true expertise of the G915 TKL lies in gaming. Its highly-responsive keys are well-designed to handle most games with ease: in Overwatch, activating different hero abilities in quick succession was a breeze. Valorant, meanwhile, saw comfortable movement with the reduced spring-back time of the keys, with overall gameplay feeling just a tad smoother.
A common point of contention with wireless keyboards is the delayed latency compared to traditional, wired models. Logitech's newest keyboard, fortunately, performs equally well in both modes, and is able to parse commands accurately and instantaneously. No dropout was experienced with the wireless dongle and Bluetooth functionality (though not recommended), which certainly speaks volumes about the pro-grade standard of the brand's Lightspeed technology.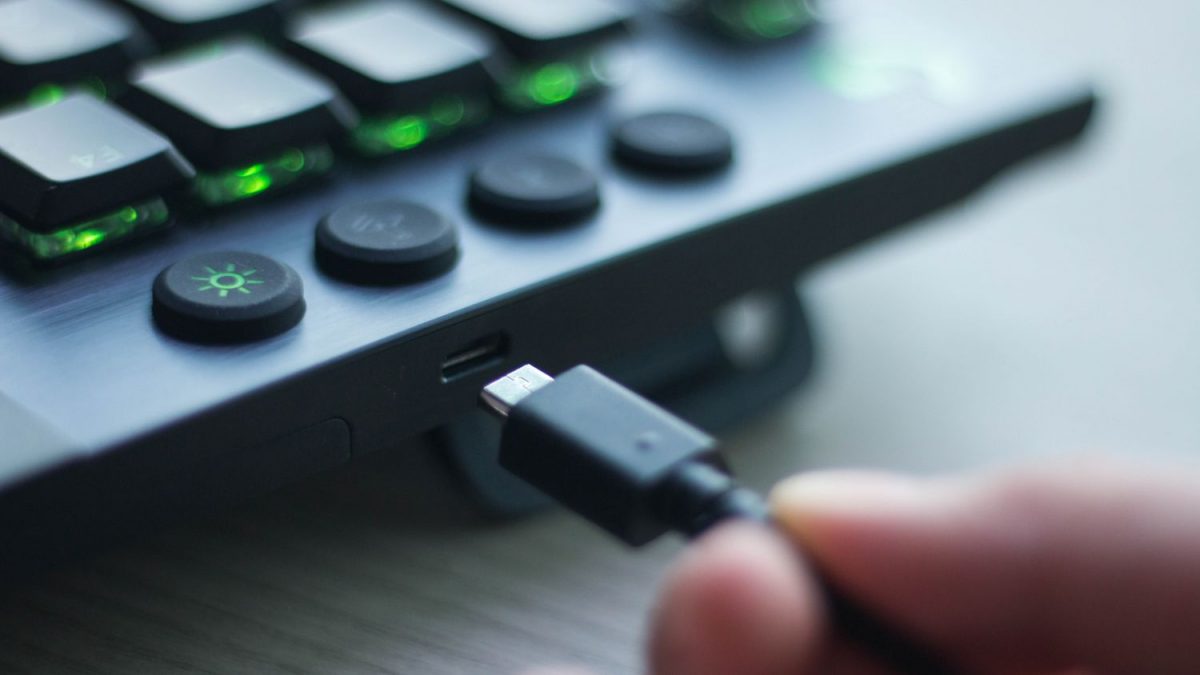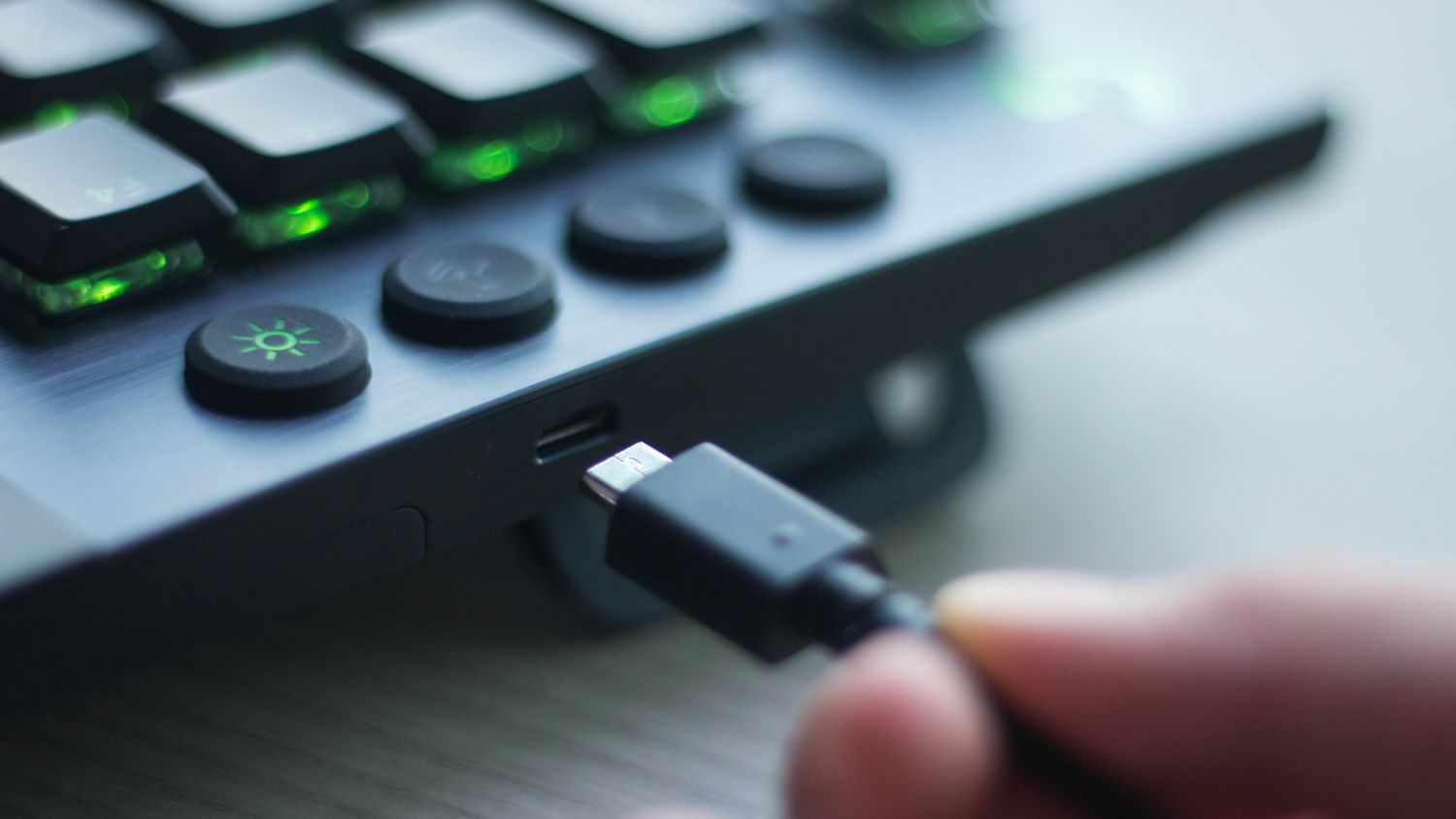 On paper, the keyboard is built to last 40 hours on a single charge, and that's not too far off from actual statistics. Over the course of three weeks, the battery only went totally flat twice with varied daily use. According to Logitech's G Hub software, a fully-charged G915 TKL reaches about 75 percent after 13 hours of moderate use, so there's plenty of room for long gaming sessions. Battery settings are customised via the Logitech G Hub, where battery-saving and RGB features can be tinkered with.
For newcomers and beginners, the G Hub is not the most user-friendly or intuitive software, but it does offer decent freedom and functionality for customisation. Apart from nine preset RGB effects, users will be able to record macros, set up individual game profiles, customise their key binds for Game Mode, and even adjust the audio boost percentage and mid-high noise threshold levels with the advanced Audio Visualizer RGB effect. Unlike the other offerings on the market, the software lacks single-key re-programming, though that's only likely to affect niche users.
The G915 TKL is as close to perfection that Logitech can get. It's not just a jack of all trades, but also a master of everything, nailing each key feature almost flawlessly. Yet, the keyboard's exorbitant S$349 price tag is difficult to justify, especially with a S$50 reduction in keys, switches, and material from its full-sized counterpart. If there's an absolute need to cut the cord, the G915 TKL will undoubtedly be an excellent, sublime wireless partner – as long as you can afford to break the bank.
GEEK REVIEW SCORE
Summary
The Logitech G915 TKL is the near epitome of perfection, boasting well-rounded quality features with minor flaws, that's unfortunately bogged down by its extremely hefty, bank-breaking price.
Aesthetics -

8.5/10

Build Quality -

9/10

Performance -

9/10

Value -

6.5/10

Geek Satisfaction -

9/10