When I first heard about the LG G5's modular function, I thought it was just a gimmick for people to have the convenience of swapping a fresh battery. I found out that it's actually more than that after using the LG G5 with the LG CAM Plus module.
Taking apart the LG G5
The LG G5 is the company′s first modular smartphone which means you can take apart the phone and use different modules to give it different capabilities.
The basic module is the removable battery. According to LG, this is the first time an all-metal smartphone has the ability for users to remove the battery. This is helpful since carrying a full-charged LG battery takes up less space than a regular powerbank and its cable.
The two other modules available on the market are the LG CAM Plus which gives the phone physical buttons for photo taking like those on a digital cameras and LG Hi-Fi Plus with B&O PLAY which deliver sounds similar to those from high-end audio devices.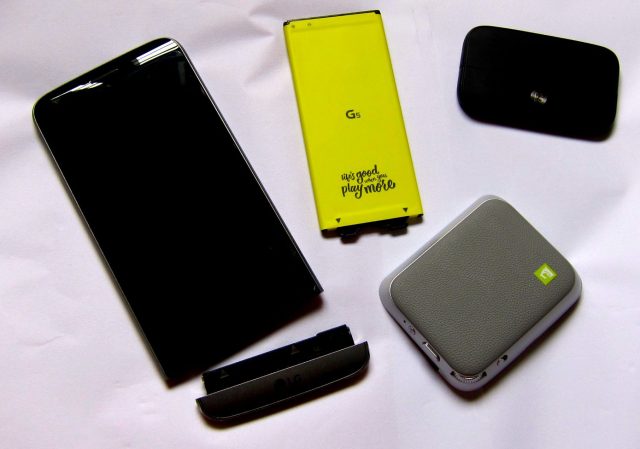 Here are the basic specifications of the phone, without the modules:
Size: 5.83″ long and 2.83″ wide with a 5.3″ screen. Quite comfortable to hold.
Display: Sharp images from the display resolution of 2,560×1,440 pixel and pixel density of 554 ppi.
Cameras: Two rear cameras of 16- and  8-megapixels and a front camera of 8-megapixels.
LG G5 sleek and fast
Without thinking about its modular functions, how does the LG G5 fare as a smartphone? It's beautiful with a sleek metal aluminium body. At 159 grams, it is quite light for its size and fits nicely in my hand.
The phone runs on the latest Android OS, v6.0 (Marshmallow) with a Qualcomm Snapdragon 820 Processor. I really appreciate up-to-date OSes, though it's not sure if LG will suppoer v7.0 (Nougat) when it's out in the coming months.
The fingerprint scanner at the back is useful to unlock the phone fast, though you'll still need to tap the phone to wake up before unlocking.
The phone uses Quick Charge 3.0 which the company says is is 27 percent faster and 45 percent more efficient than the previous generation. Yes, it does charge really fast but I still leave it plug in until the start of the day because I worry about the power draining at night.
Selling point: 135-degree wide angle lens
If you like taking photos, you'll love this phone for its wide angle lens. The rear camera has two lenses: a standard 78-degree lens and a 135-degree wide angle lens.
The 135-degree lens is 15 degrees wider than the human eye's field of view. It gives your photos a fish-eye effect and more depth. Here's a comparison of the regular lens and the wide angle lens: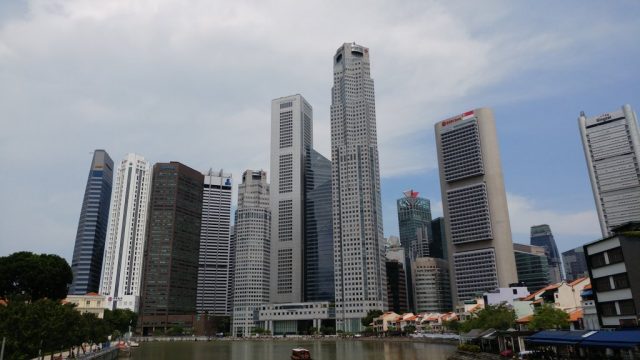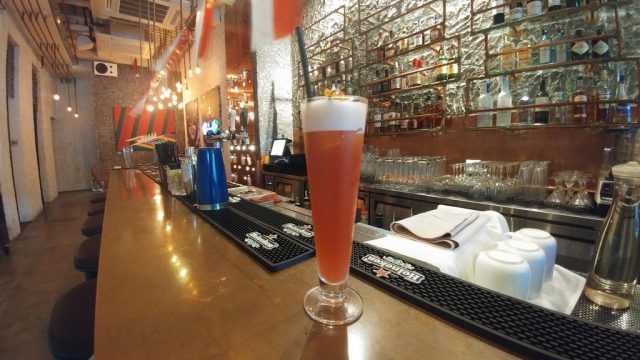 However, wide-angle photos are best taken under bright light as those in low-light do blur a little.
Other photo functionalities
There are other photo modes as well, though I don't find myself using them on a day to day basis:
Why I love the LG CAM Plus
Since the LG G5 is a modular phone, using it as a regular phone feels like a waste. I found myself using the LG CAM Plus module exclusively because it makes taking photos a lot more convenient.
If you like your phone thin and sleek, this module is not for you. Many people have commented on the bulkiness of the phone but, for me, the functionalities outweighs the unsightliness.
Those with butter fingers will find the LG CAM Plus useful as the bulk actually gives you a better grip. No more worrying about your phone flying out of your hand because of your sweaty palm.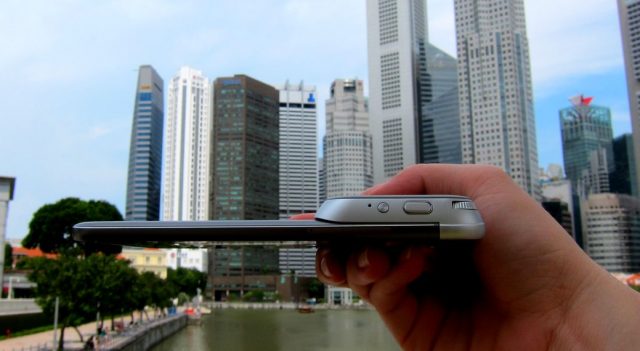 After equipping the LG Cam Plus, the phone turns into a slim digital camera. There are physical buttons such as a zoomwheel, a shutter and a video record button. The on-off button switches the phone to photo-mode in seconds and you won't need to fumble with the on-screen buttons to take photos.
The module is said to give the phone an extra battery capacity of 1,200mAh. On days when I do take more photos than usual, I would still have 15% power in my phone which I find comforting.
The LG CAM Plus is worth the investment if you like the feel of a physical camera and a more convenient photo-taking experience.
The LG G5 is available at all M1, Singtel, StarHub and authorized LG Mobile retailers. It comes in titan, pink and gold colors. As part of a special promotion, the G5's battery charging kit with an extra battery and charger (worth S$168) will be included with every purchase while stocks last.
The LG CAM Plus is sold separately at a retail price is S$158 or as purchase with purchase at S$98.
Yun Qing's introduction to tech was a cartridge-based game console. Now, she likes to play horror PC games with the lights off but the door open. She thanks the internet for introducing her to cats. Her first cat will be named "Mister Bubbles".
---

Drop a Facebook comment below!

---