Nintendo's Switch has proven to be a great product, but the portable video game system is lacking on several features, and one of them is Bluetooth connectivity with a headset or speaker.
Thanks to GuliKit's Route+ Bluetooth Audio Transmitter, the feature is now possible. So bid farewell to messy wired headsets and accidents from wire tugs.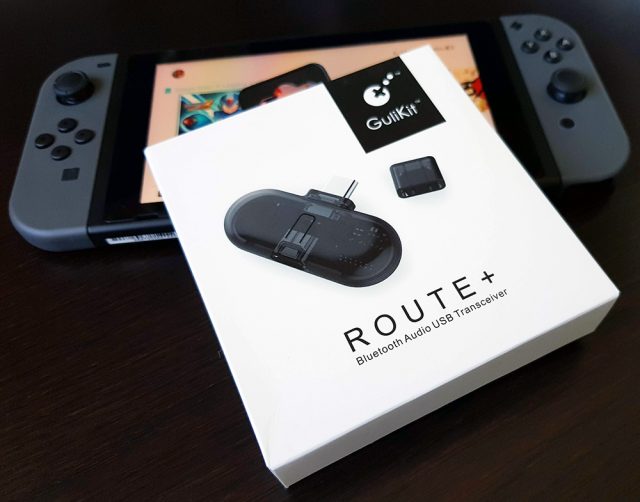 The GuliKit Route+ is super easy to use right out of the box. Simply remove the dust cap and plug it into the Switch's USB-C port. Hold down the pairing button for 4 seconds until the LED indicator blinks red and blue. Then set your desired Bluetooth headset or speakers to pairing mode. Pairing takes place within seconds, and you're all set. Subsequently, it only takes a second or two for the paired headset/speaker to auto-connect the moment they are powered on.
The Route+ even includes a free USB cable adapter for Switch owners to plug it into any of the USB ports on the Switch dock, so wireless audio isn't compromised!
Another nice touch to the design of the device is how it caters to Switch owners who use third-party protective cases, thanks to a slight extension of the plastic housing at the top of the device. However, you're out of luck if you want to use the Switch's kickstand, since the Route+ protrudes from the base of the Switch.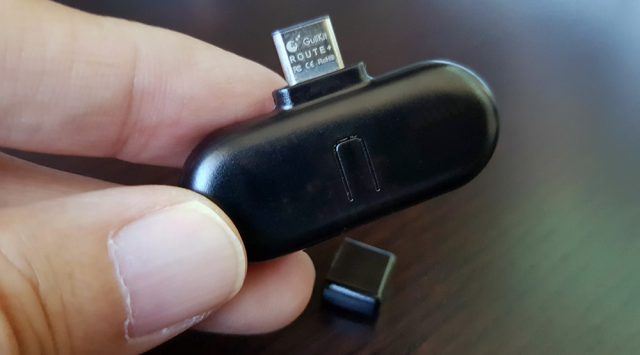 Just how much power does the Route+ draw from the Switch? GuliKit claims it to be a minuscule less than 1%, so it's pretty much negligible.
The Route+ utilises the aptX-LL (Low Latency) codec, which promises lag-free audio transmission clocking in at sub 40ms latency (the typical human ear can't even distinguish the difference below 100ms). True enough, there were no incidences of audio lag throughout my 2-hour gaming session with the recently released Dead Cells (amazing metroidvania, rogue-lite game by the way), and the device delivered flawless, crisp audio without a hitch.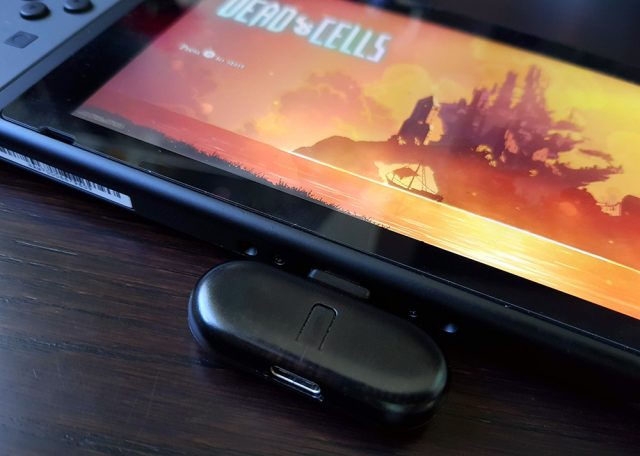 The Route+ technically supports two Bluetooth headsets simultaneously, but it's not recommended due to the unstable connection as indicated by GuliKit. I went ahead to find out exactly how unstable it was, and indeed, it was unusable when connected to two headsets. That's quite a bummer. Sorry, Player 2.
Range-wise, the Route+ claims it is able to transmit audio up to a distance of 10 metres, so it's well within usability range since no one will be docking the Switch and playing their games off the TV at more than 5 metres away.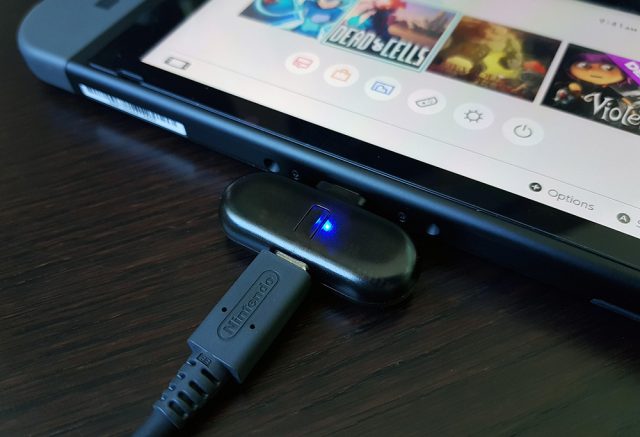 Need to charge the Switch while gaming with wireless audio? No problem, the Route+ features a USB-C port at the bottom, for pass-through charging, and charging is still speedy.
The Route+ Bluetooth Audio Transmitter for Nintendo Switch is available now via Qisahn.com for Singapore and Malaysia and retails for S$53.90. Or, you can grab it from Amazon.com for US$39.99.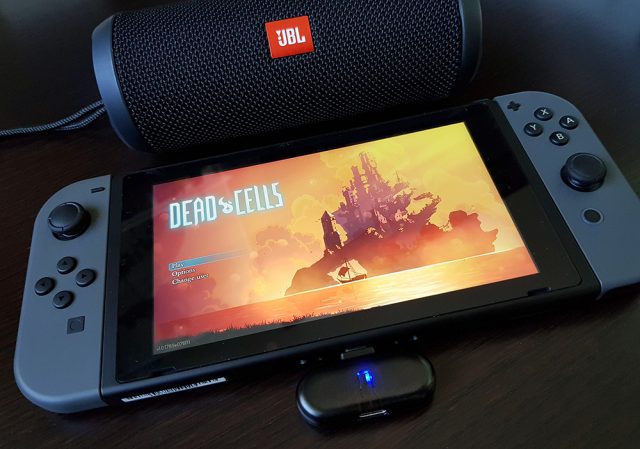 GEEK REVIEW SCORE
Summary
If you own a pair of Bluetooth headsets or speakers and always wished you could hook them up to your Switch to give it the much needed audio boost, this handy device will finally make it possible.
Aesthetics -

8/10

Build Quality -

7.5/10

Performance -

8/10

Value -

8/10

Geek Satisfaction -

9/10
Pros
Lag-free and crisp wireless audio.

The Switch's charging isn't compromised thanks to the USB-C pass-through port.
Cons
The Switch's kickstand can't be used when enjoying wireless audio.

C

onnecting 2 headsets simultaneously is not possible.
---

Drop a Facebook comment below!