While players in the true wireless earbuds battle royale are trying to condense more and more power into their devices, Google has made an unexpected strategic sway, by opting for a "less is more" approach with the Pixel Buds A-Series. How? Google seems to be trying to make these true wireless earbuds as affordable as possible, while maintaining a satisfactory level of quality and features.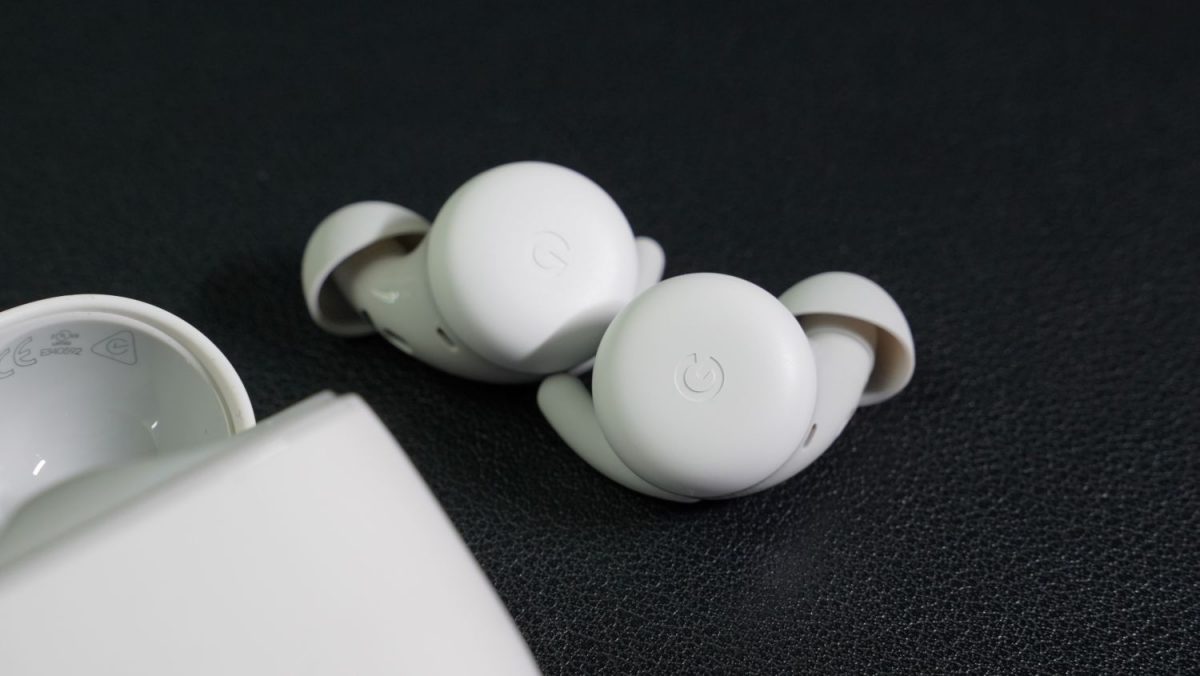 These earbuds are new, but they are not exactly a step up compared to 2020's Pixel Buds. Instead of gaining more features, the Pixel Buds A-Series actually lost some across the board – the nozzles for the ear tips are now plastic rather than metal, there are two charging pins instead of three, and there is one fewer infrared sensor. Despite that, there is still effective ear-detection, and the build of the earbuds still comes off as durable.
For the most part, the A-Series does look very similar to the 2020 Pixel Buds. Even the egg-shaped case looks pretty much identical, with the difference being the colour scheme. The A-Series' Clearly White comes in a blend of grey and white, while the 2020 Pixel Buds' comes in a blend of black and white. Dark Olive is the only other option for the A-Series, while there are Oh So Orange, Quite Mint, and Almost Black for the 2020 Pixel Buds.
There is also no wireless charging option for the charging case and swipe-based volume control features with the A-Series, though the tap-based track changing feature is still included. These are features that users generally enjoy and appreciate with the 2020 Pixel Buds. The decision to do away with them even though they are popular points to how Google is paring down the true wireless earbuds to their bare essentials.
Both the wireless charging and swipe-based volume control are nice to have, but they are not necessities.
USB-C charging is still the primary way for people to charge up their earbuds, and the convenience afforded by a wireless option doesn't really address any particular pain point. Users have to leave their devices aside when they are charging anyway, be it wireless or not, especially for earbuds. All a wireless charging feature saves them from is the micro-instant of plugging the cable in.
A similar thing can be said for the swipe-based volume control. It simply offers a fancy way of volume adjustment without necessarily being more convenient or efficient, because users still have to keep their devices close by while using the earbuds. Most of the time, the device in question would be within reach. As such, the volume controls on the devices would usually be more than sufficient. It is definitely a calculated sacrifice when Google chose not to include this feature.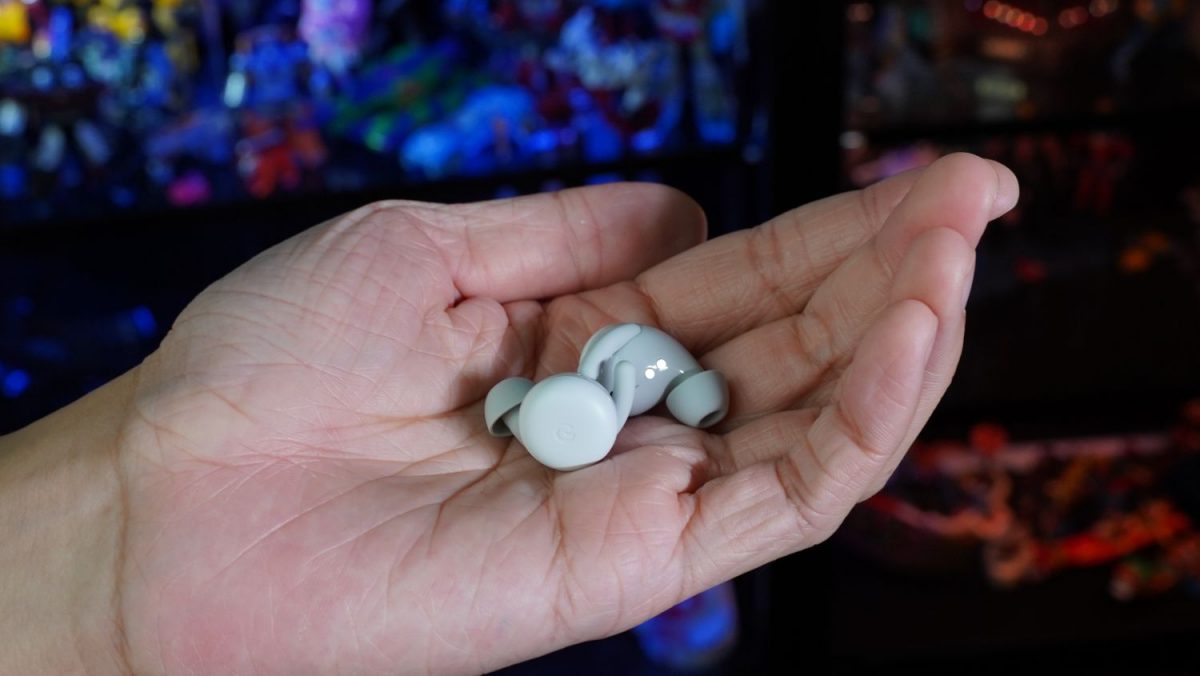 The A-Series is also a bit lighter than the 2020 Pixel Buds, but for a device that is already pretty much weightless to begin with, one has to wonder if this can even be seen as an improvement.
A definite improvement, though, comes in the form of a new, optimised chipset designed to improve the wireless connectivity issues that plagued the A-Series' predecessors. But the occasional connectivity problems still affect the earbuds, with audio cutting out every once in a while. However, that only happens while on the move, when crossing a busy street or while on a call in a cafe with about a dozen other people inside. Even so, this is better performance than the previous iterations of the Pixel Buds, and is also much more tolerable given the lower price point.
Speaking of busy streets, the Pixel Buds A-Series still doesn't have Active Noise Cancelling (ANC), and at this point, it is not certain if Google would ever include that technology into their true wireless earbuds, when the majority of their competitors have. Instead of ANC, Google's earbuds offer Adaptive Sound, which was also present in the 2020 Pixel Buds. This system, designed to counteract noises, raises and lowers the volume based on the noise level of the surroundings. The problem with Adaptive Sound is that it doesn't actually nullify noise, and can't really compare to what ANC achieves. It could come off as fighting fire with fire, making for a frustrating call experience. This is the case in noisier environments, where audio becomes an issue on both ends.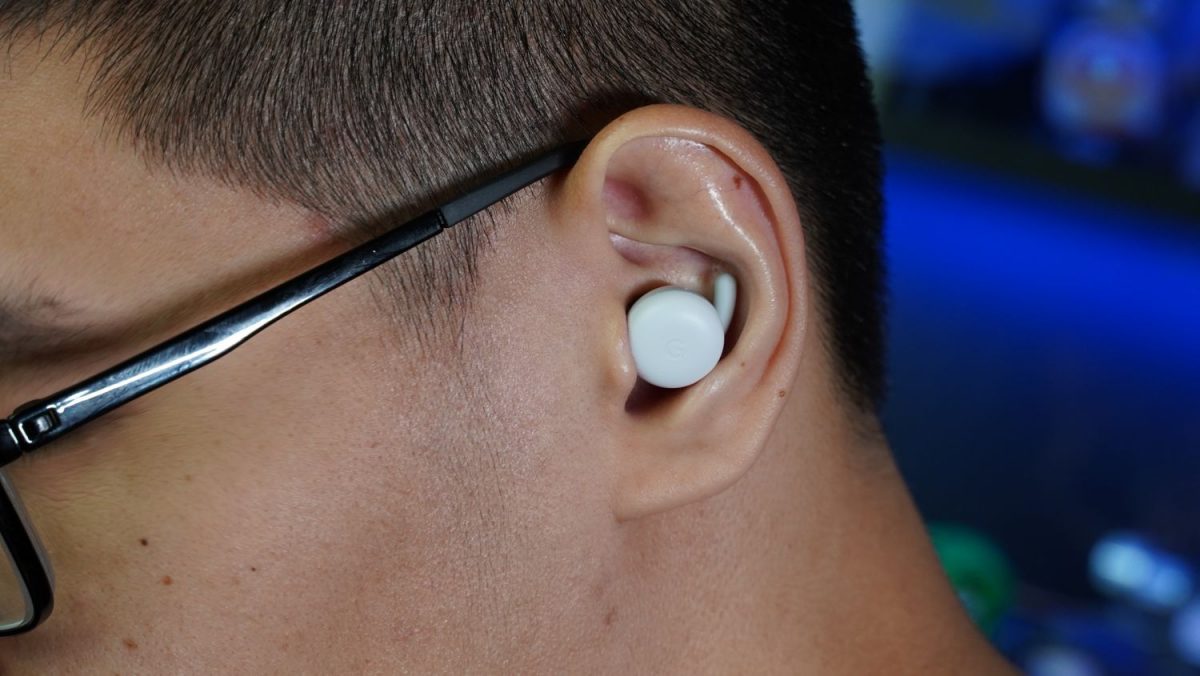 This is a shame, as otherwise, the nice, snug fit of the Pixel Buds A-Series makes it perfect for people on the move under all contexts. With ear tips of three different sizes, it is designed in such a way that means it's likely to feel comfortable while resting in-ear. Given that, these earbuds are suitable for use while exercising, as they will most probably be stable during most workouts. The IPX4 rating, the same as the 2020 Pixel Buds, also points towards the A-Series as a fitting pair of true wireless workout earbuds.
The audio quality, with their 12mm dynamic speakers, is good as long as the environment isn't too noisy. There is also an option to toggle Bass Boost through either the settings (for the Pixel phone) or the Pixel Buds app on Android devices for an added bit of punchiness to the music. The clarity and quality of sound is a priority for certain, as there is no real discernible difference, if any, in this department between the A-Series and 2020 Pixel Buds.
Hands-free voice control via Google Assistant is still present as well, activated by saying "Hey Google", which can then be used to adjust volume, change tracks, make calls, get directions, and so on. Alternatively, users can deactivate the voice control, choosing to activate Google Assistant through a long tap on either one of the earbuds.
The real-time translation feature, where spoken language will be translated into the earbuds themselves through Google Translate, is also part of the package, and still works really well, even if it does require a quiet enough environment to pick up the voices of the speakers. Honestly, it isn't exactly real-time, and there will be some lag between each line of exchange, but this is as close to real-time translation as is possible currently.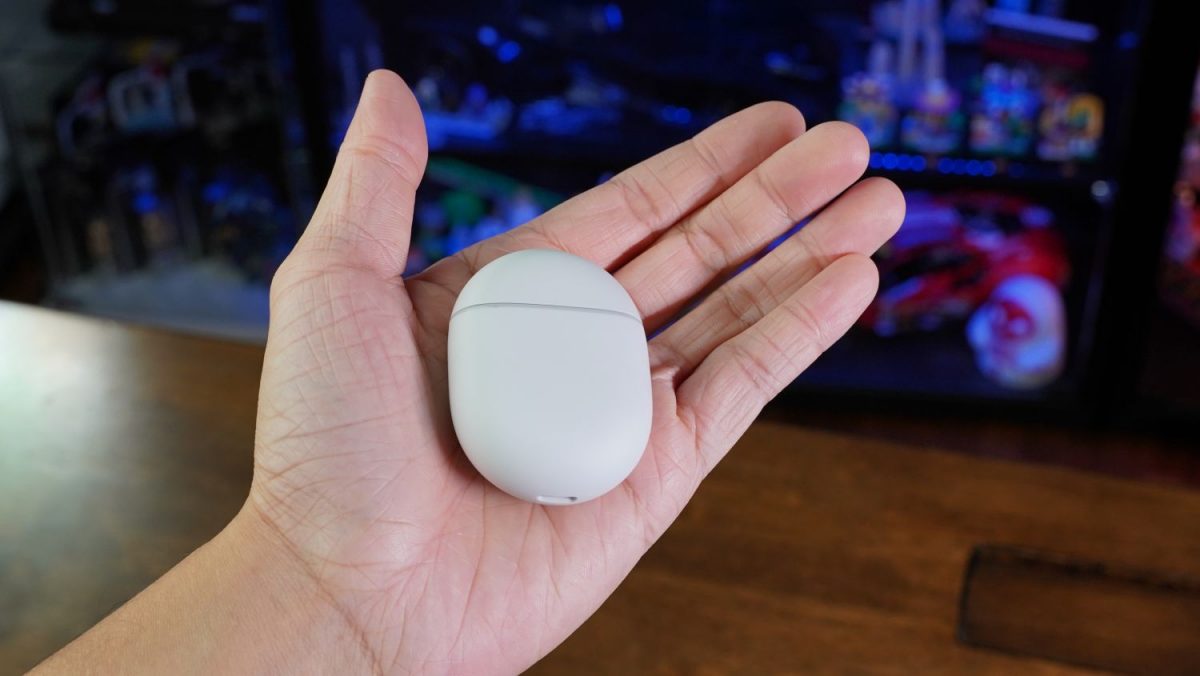 Another thing that stayed the same is the battery life. The A-Series still boasts a five-hour continuous battery life with a total of 24 hours if case recharges are included. This means the battery life remains underwhelming, though it is sufficient for most situations.
One important thing to note, however, is that many of the features, such as Bass Boost and Adaptive Sound, are not present when the earbuds are paired with an iOS device. The iPhone has yet to receive any firmware updates, so these earbuds are not ideal for those who are part of Apple's ecosystem.
Overall, the biggest draw of the Pixel Buds A-Series is its price. Compared to the 2020 Pixel Buds' S$269, the A-Series is just S$149 on the Google Store and Shopee. While there are cheaper options out there for true wireless earbuds, Google manages to retain some high-end and signature features while carving a space for themselves as far as mid-range wireless earbuds go.
GEEK REVIEW SCORE
Summary
The Google Pixel Buds A-Series pares down to the essentials while retaining some signature Google features for Android devices. The more affordable price point makes it a decent mid-range option in the true wireless earbuds market.
Aesthetics -

7.5/10

Build Quality -

8/10

Performance -

6.5/10

Value -

9/10

Geek Satisfaction -

8/10