Who would have thought that 12 years after the popular series Friends ended, fans would get to relive the café filled days of the six famous friends.
In Singapore.
That's in Asia, and halfway across the world from New York, where the series took place. Some enterprising Singaporeans decided to start a coffee joint based on Central Perk, and even charged a membership fee of S$1,000 for exclusive rights to the famous couch. Ouch!
Anyway, it opened this week and I decided to check out the Central Perk café to see if it lives up to fans' expectations.
Located at Central Mall (Central Perk in Central Mall! Now I get it!), the café stays true to the whole atmosphere of its fictional namesake in the series. From the couch where the friends always hang out, to the coffee bar (Gunther not included), to the side window where you can see the Central Perk sign, the entire set-up will all look too familiar to fans.
There's more. The café features an alfresco dining area, where you can see the façade of the café, a mini merchandise section where you can grab Friends tees and mugs, and a tiny Friends museum where you can get all trigger happy with familiar scenes you'd recognise from the long running series.
Yep. Guests almost get to see the full established sets from the series.
There's Monica's kitchen, where the friends sometimes hang out, the foosball table from Chandler and Joey's apartment, and a tribute wall dedicated to Rachel, Ross and Phoebe, each with replica pieces from selected episodes.
Based on a style guide from Warner Brothers, the folks from Central Perk pain-stakingly had memorable items from the show replicated- like Rachel's wedding gown, that statue of the Pat the dog in Joey and Chandler's apartment, and the freaky doll-painting of Gladys, Phoebe's gift to the girls. Yes, the cafe is an officially licensed project, just in case anyone is wondering.
When you enter the café, the staff are trained to be friendly and informative. Flashing wide grins and displaying great attitudes, they showed me to my seat and gave a comprehensive introduction to the menu. The coffee selection is all named after the characters from the series.
The Rachel Green is a light frothy blend, much like the flighty but lovable friend herself. Phoebe Buffay gives off a nutty flavour, because Phoebe is often off-kilter and all spacey. The Joey Tribianni blend is a strong Italian roast (How you doing?), while Ross Gellar is a medium blend, just like our average paleontologist friend. Then there's the Chandler Bing that gives us the smokey blend, because he's the only smoker amongst the friends. The most intense blend of them all, is of course, the high-strung Monica Gellar.
You can order the different blends in Expresso, Cappuccino and Latte form. This is where my experience dipped a little. Each coffee costs a staggering S$8 (US$5.60). That more expensive than the largest Starbucks or Coffee Bean cuppa and it's a pretty steep price to pay for any coffee.
Then I spotted the gigantic cups being served around me and my hopes went up. Maybe the unfriendly price tag is because one coffee cup is enough to feed three coffee-crazed folks like me, which means I get to drink three regular portions!
Alas when my order came, I was dismayed that it was only half-filled. Half! Hey Rachel from Season 1! I think you messed up my order!
The café serves up restaurant-type food. There're soups, salads, sandwiches and mains, all named after an episode from the show. There's Janice's Oh. My. God Baby Back Ribs, Ross' Thanksgiving chicken, Joey's Fisherman Stew and more. It's interesting that while most of the serving staff are probably too young to catch the series when it was on air, they display some pretty good knowledge of the series, recounting the gist of the episode that each item of the menu was named after.
Clearly, dining at a themed café comes at a price. Similar to its coffee, the food menu pricing is steep. A simple Joey's "Ride Along" Sandwich costs S$18. That's for a six-inch sandwich with meatballs and barbeque sauce, with NO sides. Prices for mains goes up to around S$70 (for steak). Dessert ranges from S$12 for simple ice cream, to S$16 for The One Joey isn't Even Sorry for Eating- a heavy fudge chocolate mudcake. I hope the serving is decent, unlike its coffee.
Sadly, there was one item that should have been on the menu, but wasn't – Rachel's Trifle Pie.
Despite being appalled by the pricing and (lack of adequate) serving size, I'm not sorry I visited. I've watched every single episode of Friends and stepping into a place that dedicates itself fully to the show brings back fond memories, of the days where I was mugging for exams and took to Friends to relieve stress.
The dedication to the series by the café owner is admirable. Apart from every single item on the menu, each nook and cranny of the café also has the series in mind. There is a microphone stand next to the bay window sitting area, just like in the series. Instead of Phoebe serenading the crowd with Smelly Cat, the owner shared that he's looking at aspiring singers to take the mike-stand soon, just like our cat-loving Friend.
Here's hoping they sound better than Phoebe.
For what it's worth, I did enjoy the coffee and food. My Joey Tribianni blend of cappuccino was nice and strong, and the Joey sandwich was tasty (I clearly have a thing for Joey), the meatballs were juicy (No, you do not get to say that I had Joey's balls in my mouth!), and the bread nice and soft.
I just literally didn't have enough of the food. Your mother warned you there'd be days like these!
Central Perk is a great place to go with your friends, especially those who love the series as much as you did. In fact, I can think of two other business ideas for folks who want to start a themed restaurant. Luke's Diner from Gilmore Girls, or MacLaren's, from How I Met Your Mother.
But I probably would wait a while for my second visit, because really, the pricing kills me.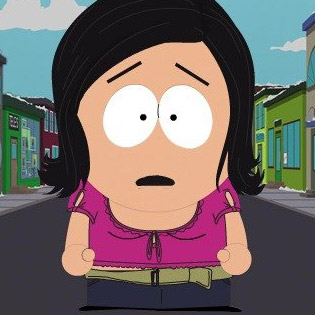 Lash grew up living and breathing Star Wars, and has lost complete touch with reality. She survives solely on movies, music and coffee.
---

Drop a Facebook comment below!
---