The last couple of entries in the FIFA series was dominated by the pace of the players across all game modes. The tactic was get it to the speediest player and just run. It was a tactic that lead to virtually every single online game being Real Madrid vs Barcelona. If you chose any other team you had no chance. The defenders wouldn't and couldn't react to a speedy winger or strikers. FIFA 16 aims to fix that.
FIFA 16 has seen an overhaul to the defensive mechanics of the defending players. Centre backs now mark tightly, constantly hassling and tugging at the shirts of even the strongest players. Full-backs which notoriously went AWOL in previous versions now track the opposition properly and look to step in front of onrushing wingers before they can reach top speed. Defensive midfielders now react better to under-hit passes and are always looking to spring a deadly counterattack.
Don't get me wrong, pace and power are still as important as any other attribute to attacking players, but timing is now critical in using them correctly. With these changes a more tactical game emerges. You need to pass possession among your midfielders and full-backs until a defensive gap offers a through-ball opportunity or a space open up to make a sudden run into the box. As you play it in and out of midfield, gaps also open up on the wings as out of position players allow you to make all important crosses into the box.
With the changes comes a slower more precise game with players reacting more realistically. Players adjust their bodies while making slide tackles or blocks in order to get a touch on the ball, rather than ignoring it once locked into an animation. Goalkeepers are now more active in the penalty area. They will rush from the area to clear over-hit through balls and also adopt better angles at shots from out wide. Mistakes made by the keepers are more realistic too with keepers sometimes flapping at crosses and maybe being out-jumped by taller forwards.
A new trainer mode has also been added to game which is basically an overlay on your player. It will show you what you player can do in that instant of the match. As you progress, the trainer will show you more  complex moves and controls. This mode can be turned off at anytime but it is very useful for newer players.
Better than last year but still in need of a massive overhaul is the Career mode. The introduction of pre-season tournaments over meaningless friendlies is a great addition. At the beginning of each season you can select what tournament you want to enter. Each with its own difficulty and prize money. There are also weekly training drills for up to five squad members which provides a good way to boost your player growth. There are more stat overlays and information on your season progression during match days too. This helps immerse yourself even more in what is happening in your league.
The FIFA Ultimate Team (FUT) mode returns with little changes and is still the most popular mode in the FIFA games at the moment. A new addition this year is Ultimate Team draft mode which allows players to construct an all-star squad for four games. This is more of an Ultimate Team Lite mode because it allows players to experience FUT without the grind, albeit for four games only.
For the first time ever you can play as women. This is limited to international teams only and hopefully EA can expand to full leagues later on. This is no cut and paste either in terms of the players. The game plays slightly different and the animations are different too. Give it a try and you will be pleasantly surprised.
Graphically FIFA 16 shines but it definitely needs a new engine to cope with what EA is trying to do with the series. Commentary is excellent and the atmosphere in the stadiums is very impressive with over 900 individual team chants.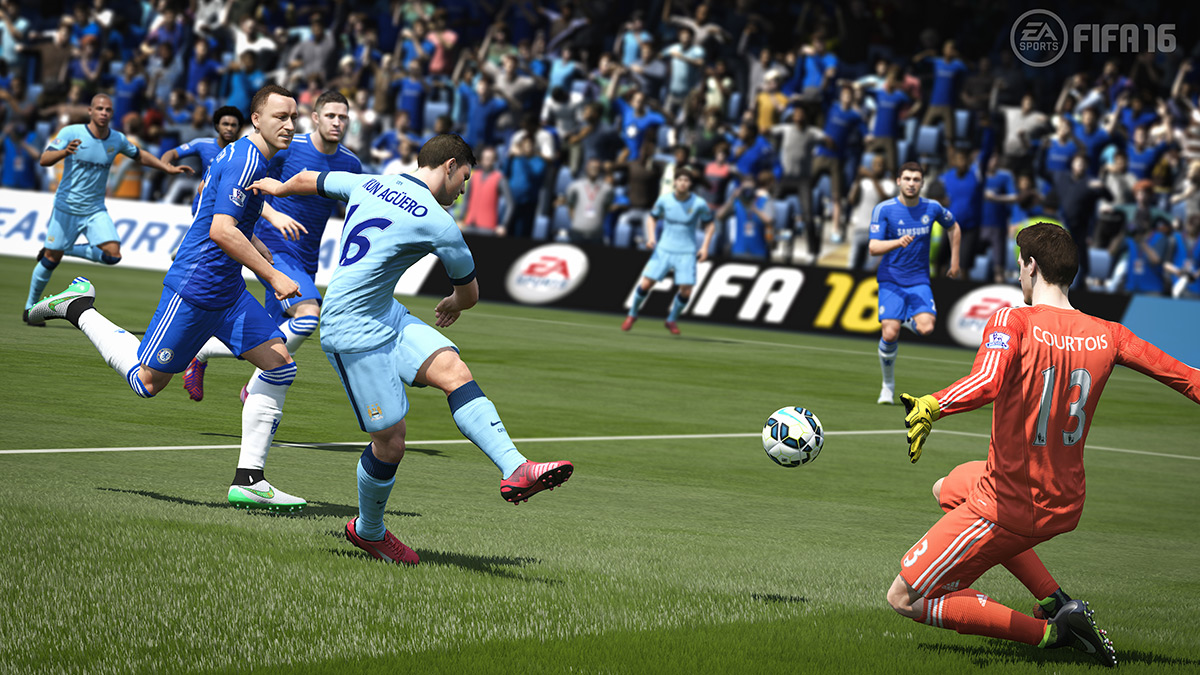 FIFA 16 offers a full and robust package to suit most players. The new focus on a slower more methodical game that mirrors a real life match might put off a few die hard fans but it's a change for the best. With PES getting better each year FIFA needs to be one step ahead and they have managed that with FIFA 16. Let's just hope FIFA 17 brings a new graphics engine and a better Career mode.
FIFA 16 is available now on PS3, PS4, XBOX 360, XBOX One and PC.
GEEK REVIEW SCORE
Summary
FIFA needed a big year with the rise of Pro Evolution Soccer and EA delivered. FIFA 16 is the best FIFA to date and the shift to a more realistic game is the best thing that could happen to this series.
Overall
9/10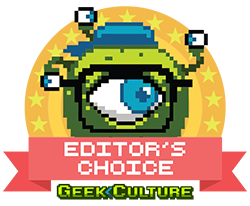 Gameplay -

9/10

Game Modes -

9.5/10

Presentation -

8.5/10

Value -

9/10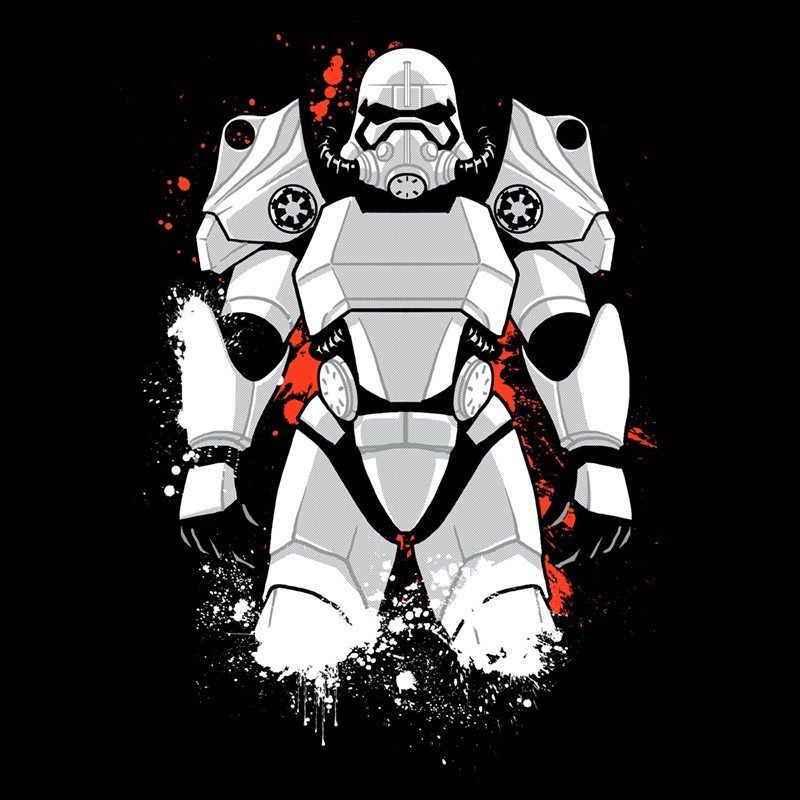 Dirty8 can usually be found watching Criterion Collection blu-ray's at most points of the day or playing Battlefield 1. Sometimes both at the same time. He has a psychotic love for first person shooters, alcohol and cats. Meow! The only RPG's he likes are the ones in Battlefield. He won't admit it, but he's an trophy whore and secretly wanted to be a member of the Beastie Boys.
---

Drop a Facebook comment below!
---