HOT DANG! If you're looking for something to spice up your chicken time, Burger+'s Spicy Korean Chicken will be one you do not want to miss.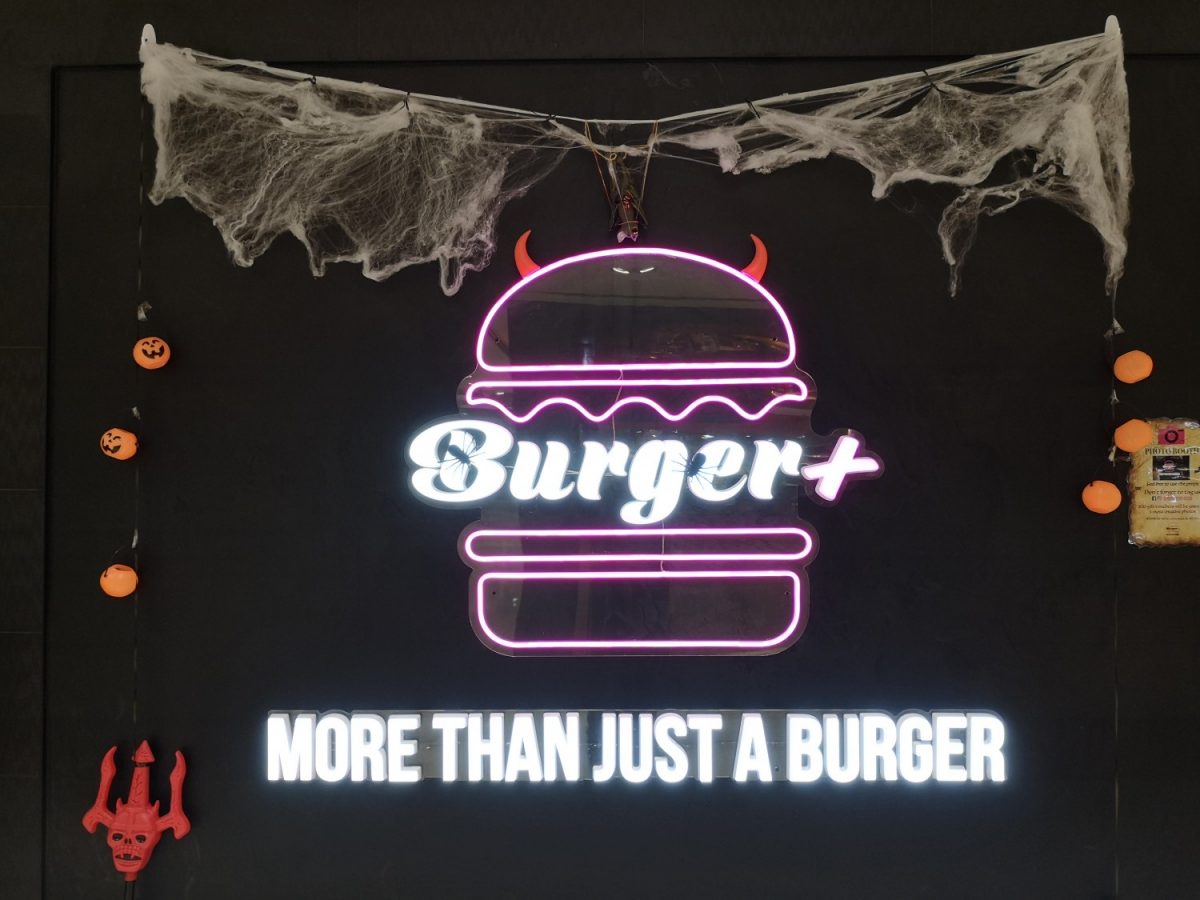 Burger+ serves up a modern take on Korean cuisine with gourmet burgers and Korean fried chicken all in the heart of Singapore. Take on the classic hot wings, the special edition Devil Hot Yangnyeom Wings, is right on schedule this spooky Halloween season, with 6 pieces of mid-wing and drumlets for a cheeky price of S$6.66.
And these wings and drumlets are not for the faint-hearted, as these mouth-scorching, bite-size wings are truly next level, offering a sweet, saucy burn that spills in your mouth when you crunch down on the tasty fried batter and juicy meat. The hot wings are dipped in Yangnyeom (3 times hotter than the original), the authentic Korean sweet, tangy and spicy sauce, now sprinkled with generous slices of chilli padi.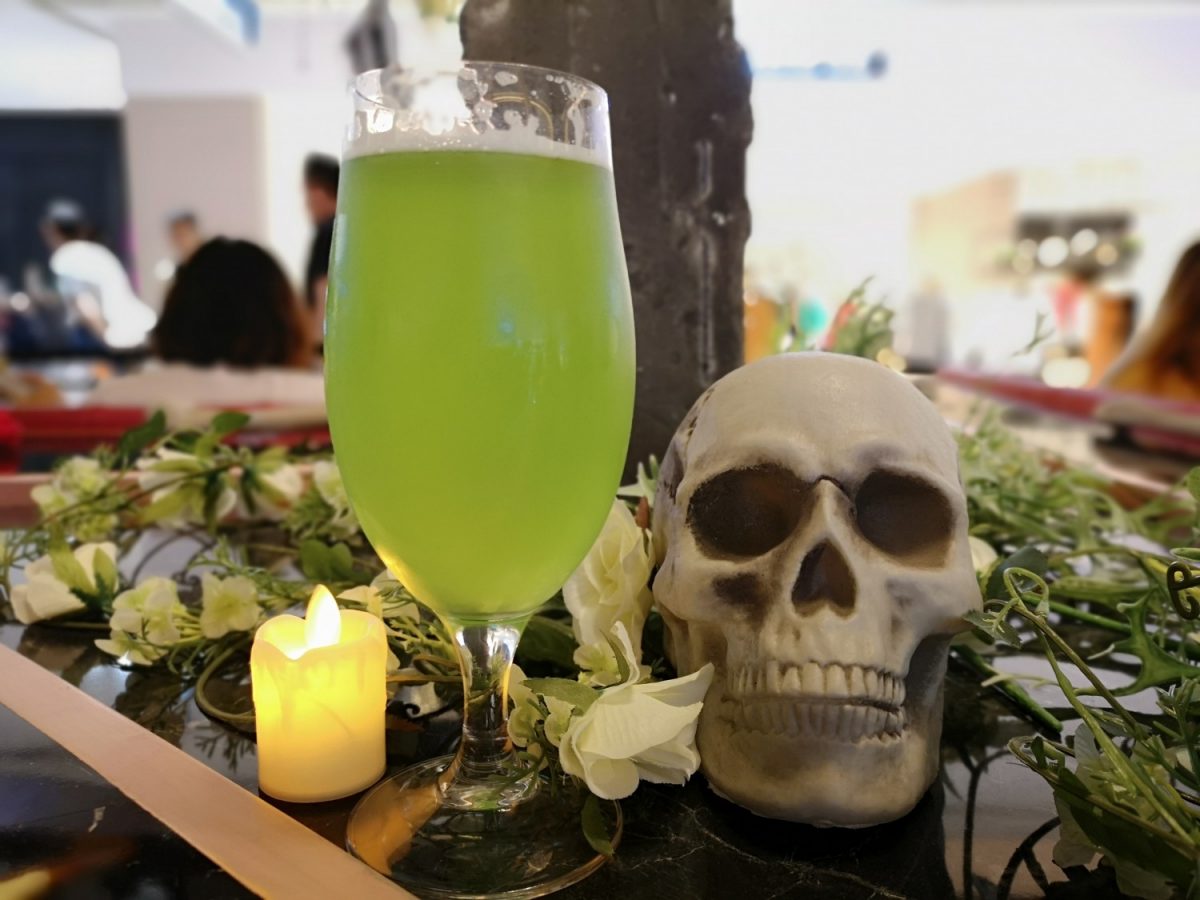 If it burns too much, you can wash it down with Burger+'s self-brewed beer, Aurora, for an additional S$6.66 as well. The Aurora comes in an enchanting greenish-blue hue, thanks to its special butterfly pea flower ingredient. This Vienna lager has of floral, citrus, and malty-sweet notes with a hint of bitterness.
If beer is not your thing, then perhaps a nice dollop of soft, decadent Wooyu Vanilla Ice-Cream (S$4.80) might ease the spicy pain. The best part is, diners who come decked in their Halloween costumes will get the ice-cream for free! The promotion will start on the 25th to the 31st of October.
If spicy food doesn't particularly tickle your fancy, Burger+ is also proud to announce its latest all-day breakfast, which runs from 8am – 5pm.
These breakfast stuffed sandwiches are all served with hot and pillowy brioche buns and are the best way to start your day.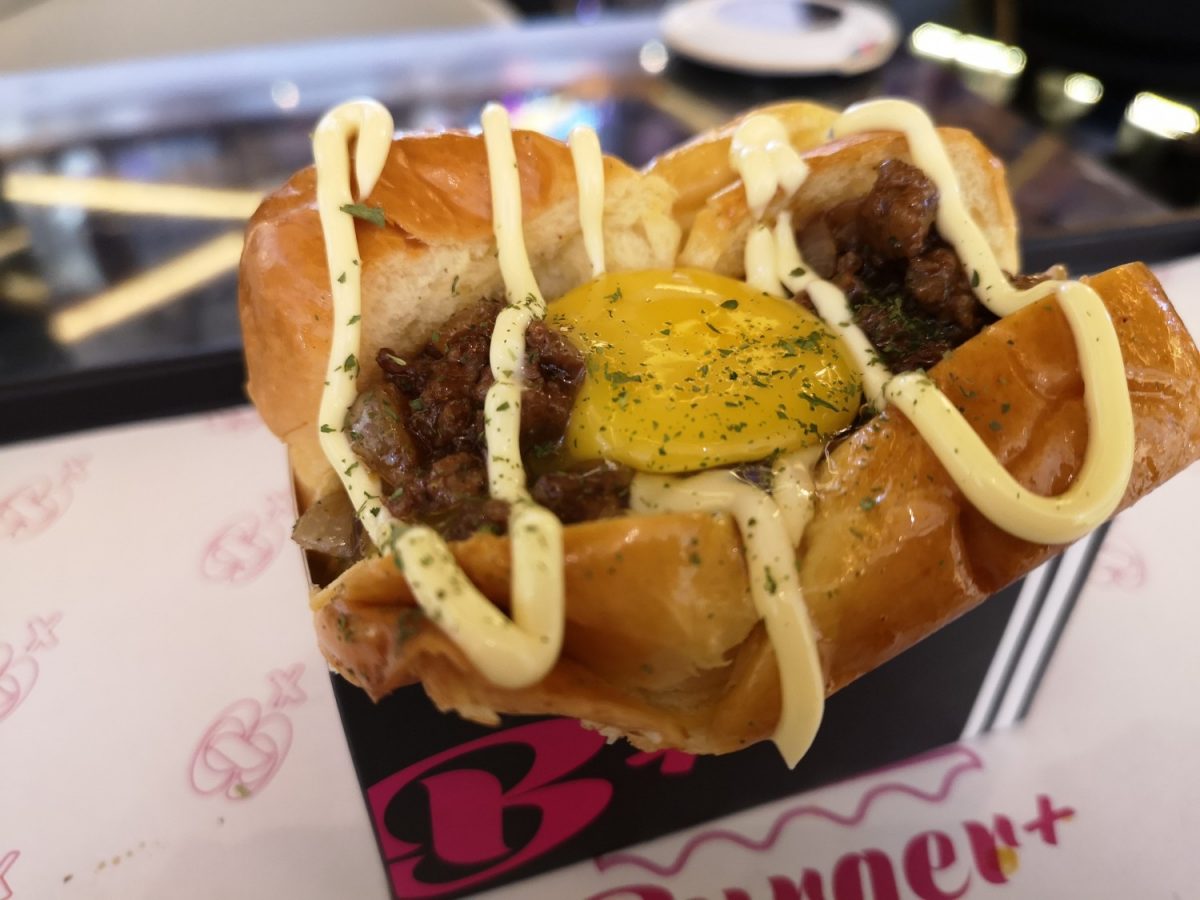 The Classic Egg Toast Bacon and Cheese (ala carte S$7.50, combo S$8.90) are stuffed with fluffy scrambled eggs, gooey cheese and strips of bacon, with a sweet mayonnaise drizzle to balance the saltiness.
If you're hankering for a korean-inspired breakfast, sink your teeth into the Egg Toast Beef Bulgogi (ala carte S$9.50, combo S$10.90), a sandwich filled with tender slices of fresh beef and infused with the bulgogi sauce that is sweet, savoury, and bursting with umami goodness. Better yet, a perfect runny egg yolk sits atop the sandwich, tempting you to burst it before you tuck in.
Diners can also enjoy their Egg Toast Avocado (ala carte S$8.50, combo S$9.90) with buttery avocado slices atop creamy scrambled eggs as well as the Egg Toast Ham and Cheese (ala carte S$7.50, combo S$8.90). The combo meals also come with a hot cup of Americano coffee to kick your morning on overdrive.
Don't worry, the kids won't miss out too, with the new kids menu! Bring along your kids (aged 10 and below) and enjoy Burger+'s signature burgers.
It's just as good as the regular ones! These sliders are drizzled with sweet mayonnaise to whet their appetites and comes without onions for those picky little eaters.
Kids can tuck themselves into the Kids Bulgogi Burger, Kids Cheese Burger, Kids Fish Burger or Kids Chicky Burger, each priced at S$10.50 for a combo meal with french fries and milk!
Burger+ also offers a selection of other gourmet burgers, exclusive Korean beers, wines, ice cream and milkshakes!
Diners who wish to dine at Burger+ can find them at Wisma Atria Shopping Centre.