https://www.youtube.com/watch?v=JxzLyl6hV8Q
Ever wished you could see four legendary martial arts masters, Wong Fei-hung, Ip Man, Huo Yuan Jia and Chen Zhen in the same film? KUNG FU LEAGUE is one such flick, and is described as the Chinese version of the Avengers. The film is written, produced and directed by action-comedy director, Jeffrey Lau, who is best known for his numerous collaborations with Stephen Chow in cult favourites such as A Chinese Odyssey and Kung Fu Hustle.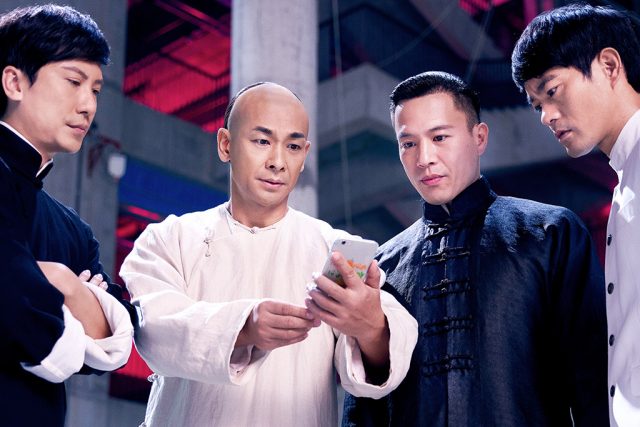 A brief synopsis of the show reads:
A young comic artist, Fei Ying Xiong (Ashin), is constantly receiving crude satire from his superior and love rival, Zhang Peng (Steven Zhang) . When his work "Kung Fu League"was rejected by Zhang Peng and at the same time misunderstood his crush Bao'er (Madina Memet) for looking down on his poor status, Fei Ying Xiong prayed that the heroes in his work would come to life and help him. His wish came true with the four Kung Fu masters – Wong Fei-hung (Vincent Zhao), Huo Yuan Jia (Andy On), Ip Man (Dennis To) and Chen Zhen (Danny Chan Kwok-kwan) traveling together to the modern era to help Fei Ying Xiong win Bao'er's heart. To accomplish the task, the four masters agreed to train Fei Ying Xiong for a martial arts competition so he could win the prize money and Bao'er's heart. Will the four Kung Fu masters be able to accomplish the task and travel back to their respective era?
Thanks to Encore Films, we have 5 pairs of premiere tickets up for grabs, where you get to catch the epic crossover before everyone else!
The details of the screening are as follows:
Date: 25 October 2018, Thursday
Venue: GV Plaza Singapura
Showtime: 9:00pm
KUNG FU LEAGUE (功夫联盟) opens in cinemas on November 1st, 2018.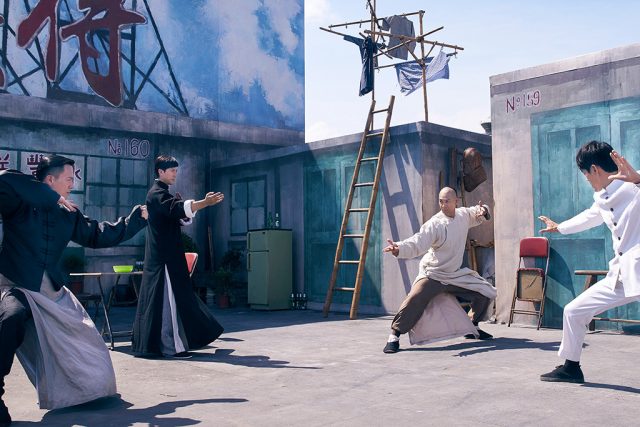 ---
ENTER NOW TO WIN
To stand a chance to win, simply complete these 2 simple steps:
SHARE THIS POST and TAG a friend you would want to watch the movie with. ->
Fill in the form below.
Give us a LIKE below if you haven't done so yet, so you won't miss out on future similar giveaways!
---
The giveaway is open to all residents of Singapore. The giveaway closes on 23 October 2018 @23:59hrs (GMT+8). 5 lucky winners will be picked at random. The winners will be notified via email by 24 October 2018. Good luck!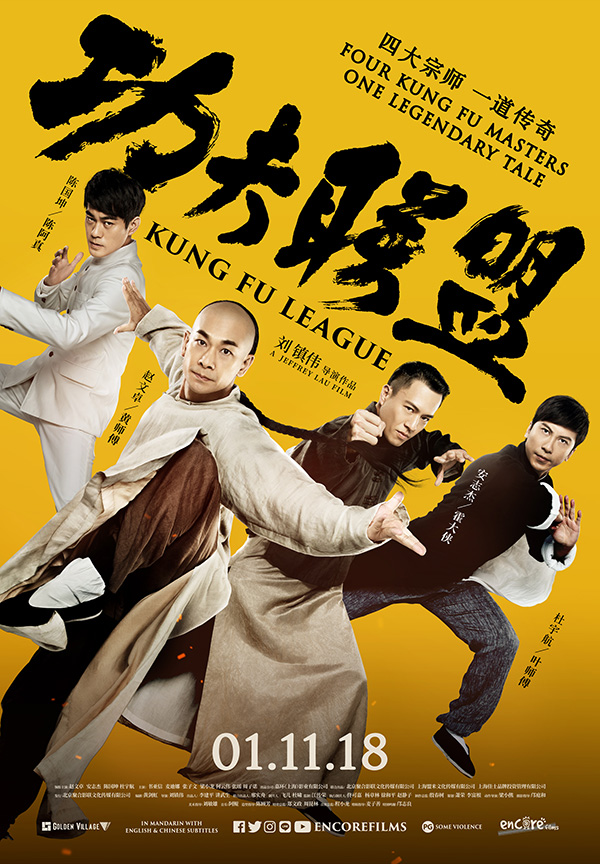 ---

Drop a Facebook comment below!