FromSoftware sure likes making the lives of gamers hell – when it comes to titles in more recent times, at least. From the Souls series to Bloodborne, players have been subjected to countless deaths and frustrating moments, either succumbing to repeated failures, or rising to surmount challenges and beat the game.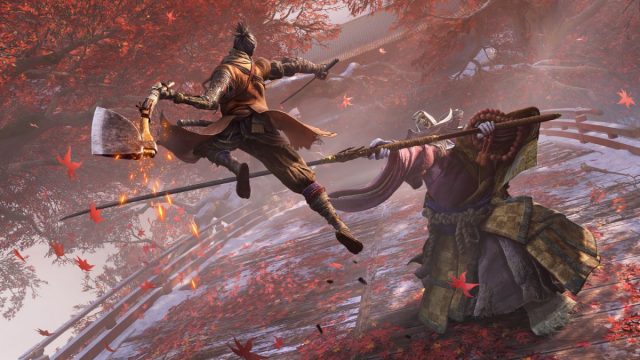 The team's upcoming visual masterpiece Sekiro: Shadows Die Twice not only keeps up the trend, but comes with an even higher difficulty level in tow. A debut trailer at the Microsoft press conference during E3 2018 showed promise of breathtaking visuals, high-octane action, and an intriguing storyline, though further details on the specifics remain sparse.
There's now a date to place to its impending release. Prior to the start of Gamescom 2018, Activation has announced the launch to be on March 22, 2019, which is also when the Collector's Edition goes live.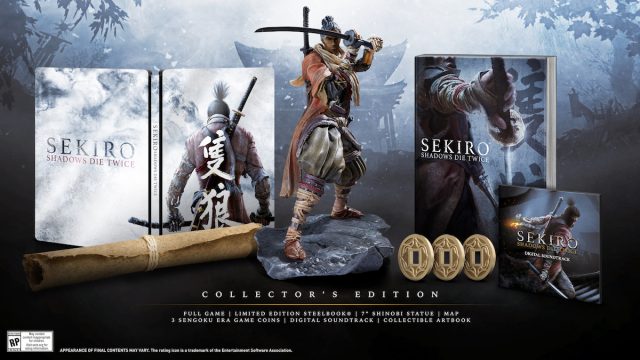 A glimpse of it unveils tantalising content in store – a glorious, finely-crated seven-inch shinobi statue, an artbook, physical map, digital soundtrack, replica game coins, and a steelbook case – all packed into a wholesome package that's now available for pre-order. RIP, wallet.
With little information up in the air, Activision has tagged Sekiro: Shadows Die Twice with the following brief game narrative in their official press release:
Directed by Hidetaka Miyazaki, Sekiro: Shadows Die Twice is a single-player game that puts players in the protagonist role of a hard-hearted warrior whose mission is to rescue his master, a young lord, and exact revenge on his arch nemesis. Players will enjoy combining features, such as vertical traversal, with visceral head-to-head battle to fulfill their destiny in a vast world filled with beautiful vistas, enormous castles, bizarre weaponry, and fearsome enemies.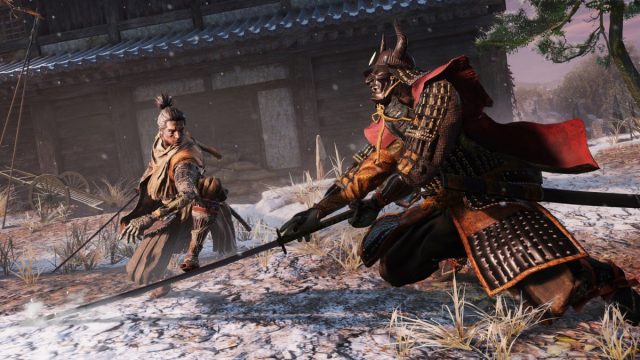 It already sounds like an arduous journey, but what's most intriguing would be how FromSoftware intends to inject their experience from Bloodborne and the Souls series into an entirely different stealth beast.
Sekiro: Shadows Die Twice is slated for release on March 22, 2019, and will be heading to PC, PS4 and Xbox One.