A little over a week ago, Samsung announced the release of their very first foldable phone, the Samsung Galaxy Fold. Shortly after, Huawei released their own take of a foldable phone, the Huawei Mate X, and it seems more than capable of standing toe to toe to with the phone made by the South Korean tech giant.
As we have yet to get our hands on these phones yet to test them out in person, here is a comparison of how the phones fare according to their specifications provided by both Huawei and Samsung.
---
Design
Both companies used different approaches to producing their foldable phone.
The Samsung Galaxy Fold opted for two different screens, a small 4.6-inch Super AMOLED screen on the outside, which hides a 7.3-inch QXGA+ Dynamic AMOLED screen that appears when the phone is opened up, with a portion of the corner taken up by the tablet's camera module. When in smartphone mode, the Galaxy Fold is pretty bulky, looking like two smartphones stacked on top of one another, which might make it difficult for you to keep it in your pocket.
Huawei's Mate X on the other hand, has only one large screen that folds around the back. The front of the Mate X when folded is 6.6-inch (2480 x 1148) wide and 6.38-inch (2480 x 892) wide in the back. When unfolded, the Mate X has an 8-inch OLED 21:9 panel at 1960×860. When folded up, the Mate X is considerably thinner than the Galaxy Fold, which will make it more convenient for you to tout it around. There is no notch on the screen for the camera as the phone's three cameras are found on the grip of the phone where you will be able to use them as either the main or selfie camera, depending on how you hold the phone.
---
Camera
You will not run out of cameras again.#GalaxyFold pic.twitter.com/fz0iEj00Om

— Beebom (@beebomco) February 21, 2019
We are not exactly sure when will phone makers decide that enough is enough, but the Samsung Galaxy Fold will come with six cameras. That's right, six. In their defence, it is not all on a single screen and is instead spread out among the two different screens. When the Galaxy Fold is closed, you will find a selfie camera on the front of the phone, and three cameras on the other side. A 12-megapixel wide-angle lens that switches between f/1.5 and f/2.4, a 16MP ultra wide-angle lens at f/2.2, and a 12MP telephoto lens at f/2.4. There are another two cameras on the tablet on the large display screen, a 10MP (f/2.2) selfie-cam and 8MP (f/1.9) RGB depth camera.
Unveiling the future of mobile technology with #HUAWEIMateX
There's more to see, there's more to experience with the groundbreaking technology that will shape the way you see the world. pic.twitter.com/TkbJiiBYv6

— Huawei Mobile PK (@HuaweiMobilePK) February 26, 2019
Compared to the seemingly impressive (or overkill, we leave it to you to decide) six cameras on the Galaxy Fold, the Mate X comes with three cameras, by having a triple Leica camera set up that works in both smartphone and tablet form. It has a 40MP wide-angle lens, a 16MP ultra wide-angle lens, and an 8MP telephoto lens. As Huawei's cameras have been increasingly praised for its performance, we are sure that the Mate X's cameras will be nothing to scoff at.
---
Performance
With regards to performance, both phones use powerful Android chips so you can rest easy with either choice.
The Samsung Galaxy Fold uses an Octa-core Qualcomm Snapdragon 855 which will be great for those wishing to play games with their Galaxy Fold. While the Huawei Mate X comes with the Kirin 980 chip.
The Galaxy Fold also comes with 12GB of RAM while the Mate X is sticking to 8GB of RAM only. Both phones will support 5G, with the Galaxy Fold offering an LTE-only option for those who do not need a 5G smartphone.
Mobile gaming will never be the same again…

Posted by Geek Culture on Monday, February 25, 2019
---
Battery and Other Peripherals
With regards to the batteries of both phones, you will be getting a decent amount of power with both the Galaxy Fold and the Mate X, which has 4,500mAh and 4,350mAh of battery respectively. The Galaxy Fold also supports wired and wireless charging while the Mate X only supports wired charging.
Both phones will have 512GB of internal memory space but where Samsung did not give the Galaxy Fold a memory slot, the Mate X will allow Huawei's memory cards of up to 256GB. Both phones will also come with a fingerprint sensor on its side power button.
---
Price
Perhaps one of the biggest factor when considering whether you should get a phone is how much it will cost. Well, when the Samsung Galaxy Fold first came out, people were making comments on its cost. More precisely, how much it cost. One Galaxy Fold (US$1,980) will cost about S$2,670.
That is, until the Mate X was announced. If you thought the Galaxy Fold was expensive, brace yourself for the Mate X's price tag. One Mate X (US$2,600) will cost you about S$3,504. To put that into perspective, Aftershock's top of the line Slate 17 costs S$2,391. The Mate X will cost about a thousand dollars more than a top tier gaming laptop.
---
Conclusion
Overall, the final decision of which phone to get still lies in your hands but for us, the Samsung Galaxy Fold is the forerunner with its lower price and features which do not really lose out to the Mate X in any major way for now.
The Galaxy Fold comes with more cameras, has wireless and fast charging capabilities, plus it also comes with an LTE-only option for a more affordable price. Plus, with 5G only reaching Singapore from 2020 onwards, purchasing a 5G device this year might end up being a waste of money. While the Mate X is not inferior in any way with its larger screen and slightly higher battery charge, plus optional memory card slot, it simply has too high a price point for us to make it the winner of this comparison. In terms of elegance, Huawei has shown that it can lead the way in product design and the Mate X is a testament to that.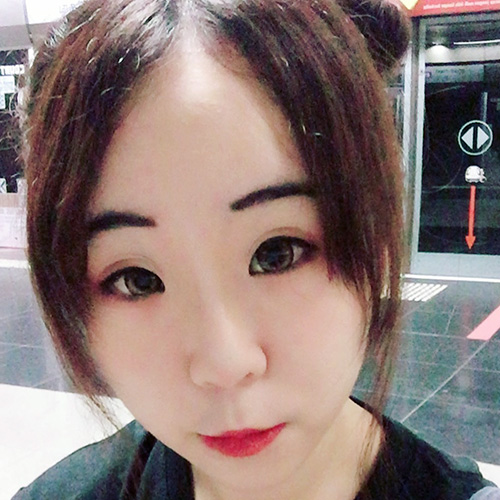 Germaine is a fun-sized introvert who loves nothing better than sleeping in on rainy days. She can be found reading fanfiction and manga while still waiting for her Hogwarts acceptance letter. It'll come eventually.
---

Drop a Facebook comment below!