Fans of the hit mobile tactical RPG War of the Visions: Final Fantasy Brave Exvius brace yourselves — a Final Fantasy IV-shaped update is coming your way.
From now until 15 December, a collaboration event between War of the Visions: Final Fantasy Brave Exvius and Final Fantasy IV will be taking place. During this period, players can expect to see a ton of new content hailing from one of the most iconic Final Fantasy titles of all time.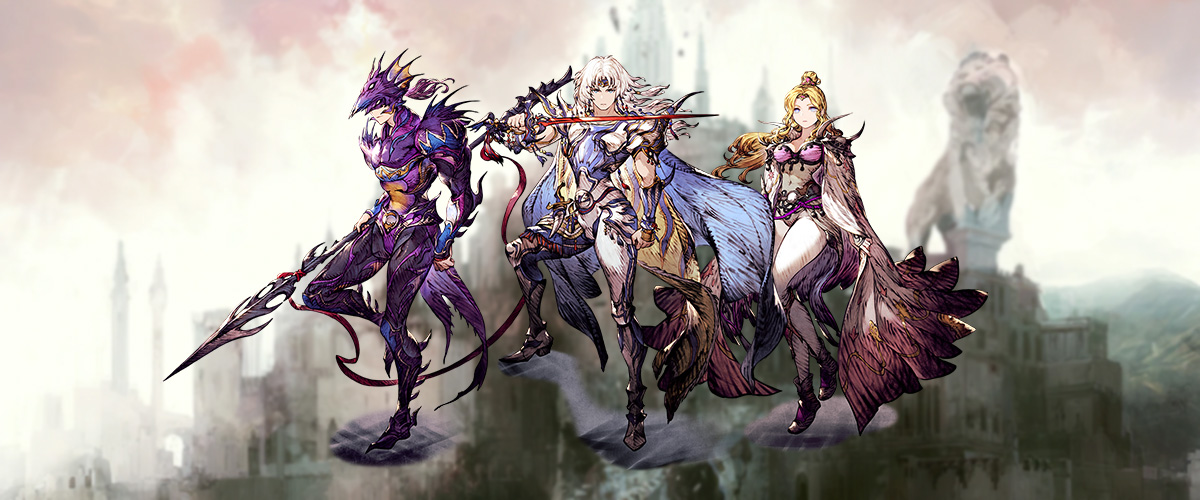 The new content includes the game's main character Cecil, who will be available as a free login unit. Cecil can perform the Limit Burst "Sacred Rage", which deals a large amount of damage to his target and has a chance to inflict Stun. Players can upgrade Cecil by completing the "Cecil Release Celebration Training Challenge Missions", available from today until the end of the campaign.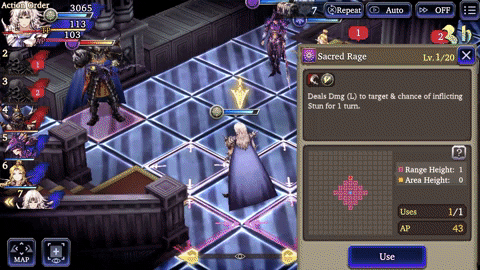 Two other summonable units have also just arrived in War of the Visions: Final Fantasy Brave Exvius during the collaboration event: Kain and Rosa, two other iconic characters from FFIV. Kain's LB is "Dragon's Bane," which deals a large amount of damage to targets within range and has the chance to inflict Slow. Rosa can perform the LB "Miracle of Two Moons," which recovers a large amount of HP to allies within range around her and recovers all of her allies' AP.
Also out now is the new Vision Card "Demon Wall", which has been upgraded for the global version of the game. Players will receive Demon Wall upon first summoning the card, and will also receive an exclusive attack up bonus by having Cecil, Kain or Rosa equip the card.
During the event, players can take on limited-time FFIV-themed event quests featuring music from the original game's iconic soundtrack, as well as battle equally-iconic villains in Demon Wall and Golbez, the primary antagonist of FFIV. Players who complete the extra-challenging Event Ex-Quest will obtain the "Holy Knight's Shoulder Plate (Armor)" Crafting Recipe.
In addition to the new content players can look forward to during the Final Fantasy IV collaboration event, there will be a special daily login bonus during this period. By simply logging in every day, players can obtain up to 5,000 Visiore, 10m Gil, EXP Cubes (XL), as well as other character enhancement materials. More Visiore, NRG Restores and other rewards will be available when players complete the limited-time Daily Missions during the event.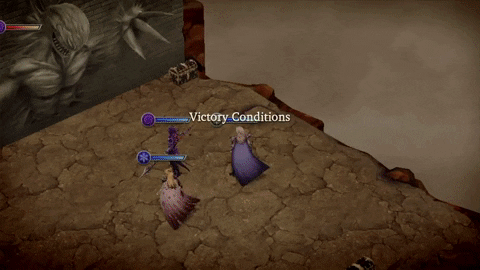 And as if that wasn't enough, all players will be awarded a special gift of various in-game items in addition to a Daily Free 10x Summon in honour of the release of the fifth episode of the War of the Visions: Final Fantasy Brave Exvius Updates series. All players can perform one free 10x Summon daily for 15 days, totaling to 150 Summons.
Capping off the collaboration event, players will be treated to a special login bonus, 10% returns on Visiore used for Summons and can purchase special value packs for items and Visiore during this year's Black Friday Campaign, beginning on 25 November.
In addition to the FFIV collaboration event, there will also be special Black Friday deals and bonuses taking place on the week of 25 November @ 12AM PST – 1 December @ 11:59PM PST (25 November @ 4PM SGT – 2 December @ 3:59PM SGT). Here's what you can expect on Black Friday week:
Black Friday Login Bonus

Get up to 2,500 Visiore and 50,000,000 Gil.

Black Friday Daily Missions

Complete Daily Missions to acquire Event Skip Tickets and 500 NRG.

Black Friday Celebration Hard Drop Quest Double-Up Campaign

Acquire double the unit shards and other item drops from Hard Quests.

Black Friday Celebration 10% Visiore-Back Campaign

Get 10% of all Visiore used to perform Summons during the specified duration! Note: The earned 10% Visiore-Back during the campaign will be credited at a later date in the form of Free Visiore.

Black Friday Special Packs

Black Friday Visiore packs available to purchase with savings more than 50%:

Visiore Pack H : 6,000 paid Visiore + 4,000 free visiore
Visiore Pack F : 2,450 paid Visiore + 1,000 free visiore
Medal Pack : 6,000 paid Visiore + Black Friday Medal (Medal can be exchanged for UR unit shard except for collaborative or limited units in Black Friday Medal Exchange Shop)
Unit Pack: 5,000 paid Visiore + Materials such as 1 x (Select Awakening Soul (6-Star) x 50 Summon Ticket )
Vision Card Pack : 5,000 paid Visiore + 640 x Growth Egg (MR) + 345 x Gil Snapper (L)
Esper Pack : 5,000 paid Visiore + 270 x Select Element Magicite (XL) + 1 x Summon Ticket
Chocobo Pack : 5,000 paid Visiore + 10 x Expedition Ticket (2h) + 10 x Expedition Ticket (5h) + 10 x Expedition Ticket (10h)
Rainbow Pack : 610 paid Visiore + 3 x Rainbow Vision Sphere + 1 x Rainbow Fragment of Thought
War of the Visions: Final Fantasy Brave Exvius is available now for free on the App Store, Google Play, and Amazon App Store.
---

Drop a Facebook comment below!