There's nothing that says chaotic good quite like a heist orchestrated to topple an oppressive corporatocracy, which was what made Borderlands 2 so terribly endearing when it launched back in 2012 — well, that and all the quips from our ever offbeat cast of Vault Hunters, like, "SCREW YOU FREUD!"
The iconic shooter-looter gets in your face! Pre-order Borderlands 2 VR now to get the Borderlands 2 dynamic theme on PS4! #BL2VR
Learn more. ➜ https://t.co/Yb4CFiswX4 pic.twitter.com/6p4v8Ow8zN

— Borderlands (@Borderlands) October 9, 2018
Borderlands 2 has since made its way to the PS4 and Xbox One in The Handsome Collection, released in 2016. And now, after two years have gone by in the blink of an eye, we'll be getting the game in full virtual reality (VR) glory.
They've been planning for Borderlands 2 VR ever since the game got its PlayStation 4 upgrade, Gearbox Producer, Brian Burleson, admitted, in his recent post on PlayStation Blog — because there's just something about VR that makes the characters feel all the closer to the player.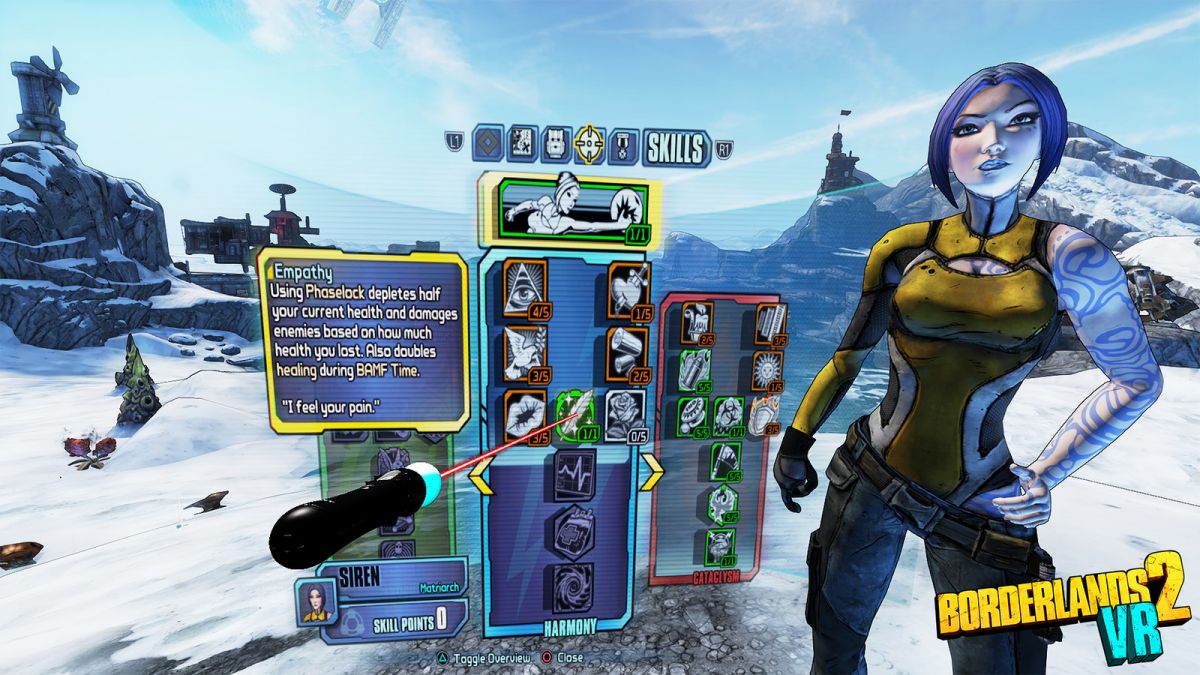 However, unlike its more traditional screen-based counterpart, Borderlands 2 VR will be strictly single-player. It will thus feature the original four Vault Hunters with a couple of skills revamped for single-player combat. Bullet time will also be introduced in the new VR medium, or in Borderlands' vernacular — BadAss Mega Fun (BAMF) time, where players will be able to slow the speed of the game a la The Matrix, to better strategise attacks.
We'll also be able to take the wheel in first-person and fully enjoy the landscape (or enjoy the visceral experience of driving, for those of us still currently driver's licenseless) because Gearbox is really capitalising on that VR immersion goodness.
"We first introduced the lawless and chaotic world of Pandora with Borderlands in 2009; and with Borderlands 2 in 2012, we set out to deliver more guns, more action, and even more awesome. The response from the community was overwhelming and humbling. We think it's that mix of action, humor, style, and heart that added up to Borderlands' own brand of fun. To now bring that spicy special sauce up-close-and-personal in a VR world is beyond what we could have ever hoped for all those years ago."

Brian Burleson, Gearbox Producer
Borderlands 2 VR is set to launch on December 12, 2018, and will be priced at US$49.99. We daresay fans of the series will enjoy revisiting the world of Pandora through a different sort of lens.
---

Drop a Facebook comment below!