Everything is more awesome as an anime. And this fan re-edit is a testament to that. According to ScoundrelMedia, this is episode 1 out of 4. Fans of anime and Star Wars will definitely get chills from watching this.
If you have been following Lucasfilm's YouTube Kids' series for Star Wars: Galaxy of Adventures (watch the full official playlist here), you'll immediately recognize the art style. Bet you have been watching each of the wonderfully crafted 1-minute webisodes and wondered how perfectly suited it would be as a full anime series. Also, a fun fact, the series is powered by Adobe tools.
Though the episode is short, it has it all. From the epic opening scene of Darth Vader massacring the Rebels, to the anime opening sequence, fansubs, anime-style closing sequence, and even a cheesy Japanese commercial break in the middle.
Having watched the 7-minute episode, we can't wait for the subsequent episodes.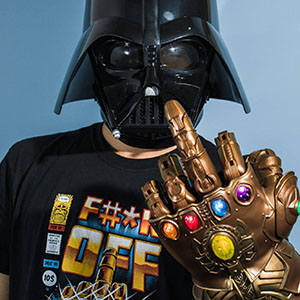 Yonk is a geek who is fortunate enough to have an equally geeky Star Wars fan for a wife, who owns a LEGO Millennium Falcon encased in a glass coffee table as their home's centre-piece.
---

Drop a Facebook comment below!