With Dyson firing up the market with upscale products that walk the walk and talk the talk, it is no surprise that consumers are eagerly awaiting their next products.
Introducing the Dyson Cyclone V10 and Dyson Pure Cool, new iterations of their products that are set to blow the competition away.
The Cyclone V10 is powered by a new and more powerful motor than the previous Dyson V8, with a linear airflow path which enables 20% more suction power. This new design also features a 'point-and-shoot' mechanism for emptying the vacuum, meaning that you can empty it directly into a bin or plastic bag for easy disposal. There's also no loss of suction even if the bin is full, which makes sure the job gets done every time.
The V10 is also designed to release cleaner air than what was sucked in, capturing 99.97% of allergens, leaving you with a cleaner room.  The heads and tools are more thorough as well, with a variety enabling you to clean even tiny allergens using the large cleaner head, and with a softer brush which is delicate enough to clean off dusty records. Talk about being handy!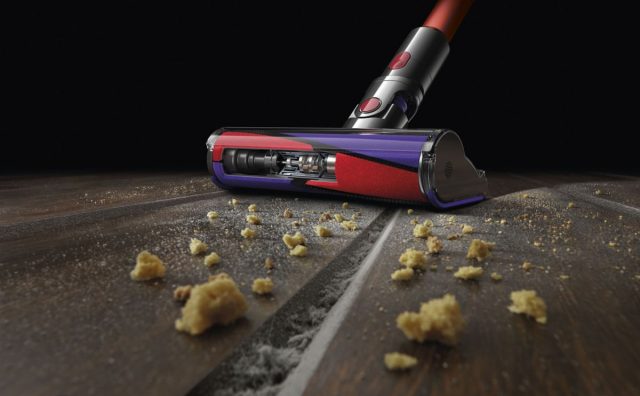 The Cyclone V10 is smaller and lighter than the V8 as well, and battery life has increased from 40 to up to 60 minutes of continuous use without adding extra weight with 7-cell lithium-ion batteries. While this might seem like a short time, if you really think about it, we rarely need to spend 3-4 hours deep cleaning our houses with a vacuum cleaner.
The design is balanced, as well, allowing you to clean up high, down low, and everywhere in between, perfect for many apartment owners here in Singapore.  The fact that the entire machine is compacted in the handle means that it can easily be turned into a car-sized vacuum cleaner with a simple switch of the brush. So if there's a variety of different surfaces to be cleaned, of different sizes, it's far easier to have the Dyson on hand rather than having to swap out different sized cleaners for different purposes.
The Dyson Cyclone V10 comes in three different models, starting at S$899, with the 'Absolute' model at S$1,199 which includes several additional brushes including a mattress tool for upholstery, a hose extension and tool bag. So with one product, you get a whole home-cleaning package; you don't need to spend money on an extra handheld vacuum cleaner on top of the big one. This new model is definitely a huge step up from the V8, both in convenience and in power. Dyson definitely took realistic situations into account. The more powerful motor means that you can probably get your entire house clean in a much faster time(as demonstrated above), and the lack of cords gives you much more flexibility. For modern homes, this seems like the perfect all-in-one modern tool to suit your every need.
Dyson also launched the new line of Dyson Pure Cool purifying fans. These are definitely a grade above just the cool-looking fans that you can stick your hand in. Add in some pretty cool upgrades and you have a next level air purifier for the modern home.
The improved filter, using borosilicate microfibres, captures 99.95% of particle pollution as small as 0.1 microns, which rids the airs of bacteria, pollen, allergens and mould.This can be used with or without the fan on, as there is now a new diffused airflow mode for when you don't need the fan blasting.
The new fan also rotates 350 degrees, so there's equal air distribution throughout the whole room. (No more fighting for the fan.) This fan's air purifying capabilities were tested from various positions in the room, so it effectively keeps the air clean even if it's just placed in a corner.
The Pure Cool also features an LCD display to inform you on the condition of the air in the room, and can distinguish between different particles present in the air.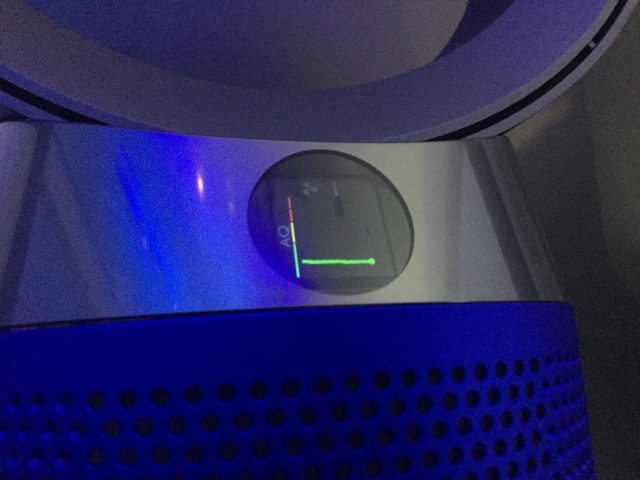 But what's more, you can control the Pure Cool from anywhere in the house, using the Dyson Link app. With the app, you can monitor the air quality in the room, turn the machine on and off and control the fan speed. For the modern tech geek, this kind of convenience is exactly what you need.
You can also access the history of the air quality in a room, so that you're better aware of when there might be a higher number of unwelcome particles in the air at any given time. If you ever felt the need to discover more about the air quality in your home, the Pure Cool might just be for you!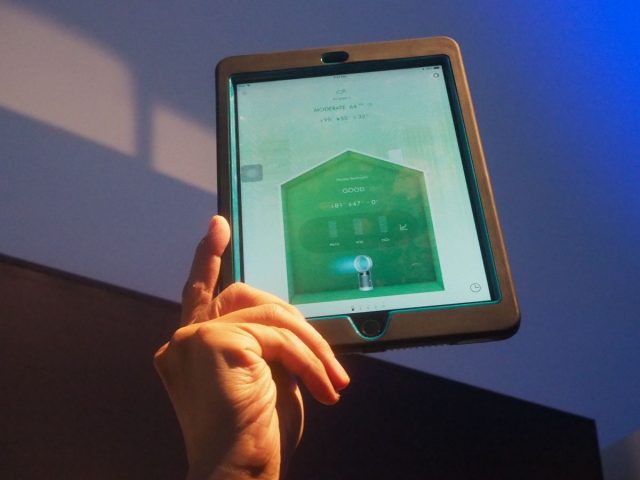 The app also has a countdown timer which tells you how long you have before you need to replace the filter. If you have multiple air purifiers in your home, you can control all of them from one device. And with the new machines, you can continue to update your machine's software as new updates roll in. So you can stay informed about what goes on inside the machine, and ensure that you're always in possession of the newest air filtration technology.
Dyson again lives up to its forward-looking reputation with these devices. Incorporation app usage with air filtration is exactly the sort of thing that we need from product developers in our technology-oriented age. Unlike previous versions, the Pure Cool makes the purifying process more transparent, allowing you to directly monitor the air quality of your house, and make sure the machine is doing its job. The convenience, as well as the design, particularly make it the kind of futuristic gear that you'd want in your house.
The Dyson Pure Cool comes in three colours (White/Silver, Black/Nickel and Iron/Blue), and you have a choice between the DP04, which is smaller and round at S$799, and the TP04, the taller one, at S$949.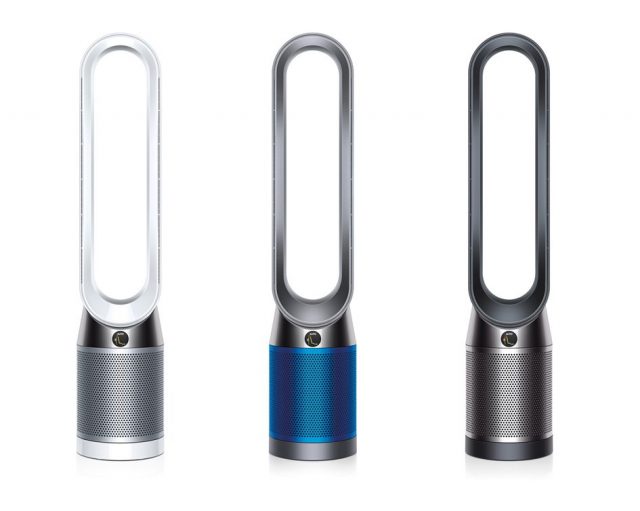 While a little pricey, Dyson's new products seem like a solid choice for the modern household. You can purchase these products starting April 14th 2018 on the Dyson online store or at major departmental and electrical stores.
You could call Jeanne a dabbler – anything she isn't yet a fan of, she will be eventually. The list of things she's into is only rivalled by the things she plans on getting into. Overanalysing makes everything fun.
---

Drop a Facebook comment below!