There's no need to panic. Really.
Even with the right purchasing power, it doesn't mean that you're making the right buying decisions in times of COVID-19. I mean, just look at all the folks hoarding toilet paper.
And after all the purchases have been made, where would one realistically store all that food and finish it, before the expiration date.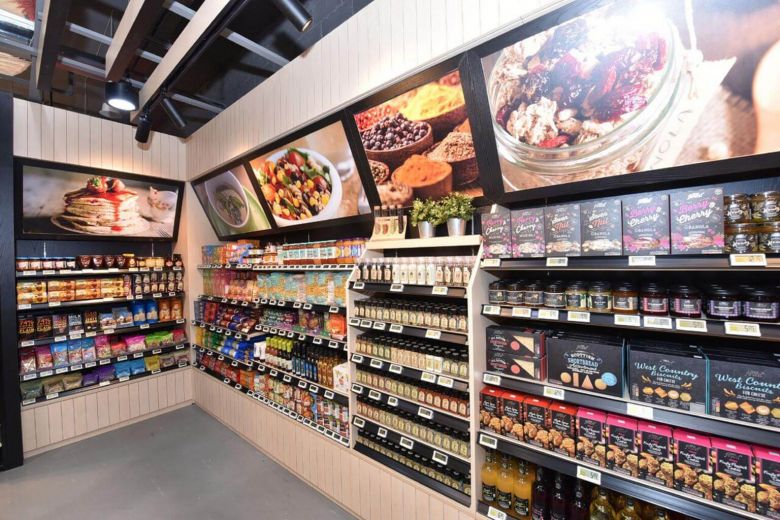 So if you really need to stay indoors for an extended period of time, and plan ahead when it comes to groceries and necessities, do it right.
The Singapore Civil Defence Force (SCDF) has an emergency guidebook with an estimated guide on exactly how much food should one stockpile up on in the event of an emergency.
Rice and oil
3kg of rice
1 bottle of cooking oil
Canned food
14 assorted cans of vegetables, meat, fish and beans. (about 400g per can)
Dry rations
2 packets of assorted biscuits (about 210g each)
15 packets of instant noodles
Beverages
1-2 tins of milk powder (dependant on age of the infant)
1 packet sugar (500g)
To make stocking up on these essentials easier for you, we've compiled a list of various affordable food items from online grocery stores for you to easily shop and stock up, without having to leave your house.
If you're concerned about saving money, RedMart has a Price Match Guarantee to make sure you enjoy the best deals on their products. If you really need your items fast, Amazon's Prime Now service (only available via an app) is the fastest way to get your essentials.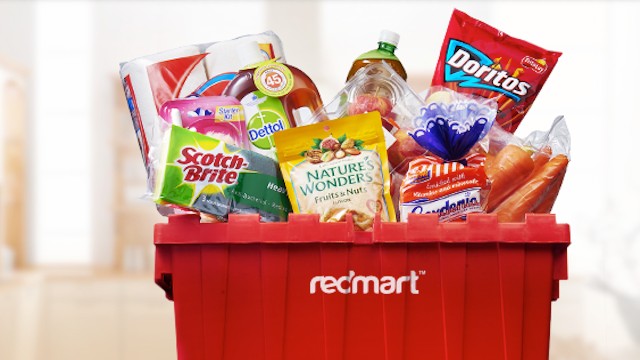 Rice
Cooking Oil
| | | | |
| --- | --- | --- | --- |
| | Lazada | Amazon | NTUC |
| Tsuru Vegetable Cooking Oil (1L) | S$2.75 | S$3 | – |
| OKI RSPO Premium Cooking Oil (1L) | S$3.40 | – | – |
| Tsuru Sunflower Oil (1L) | S$3.95 | S$4.20 | – |
| Knife Brand Cooking Oil (1L) | – | – | S$3.95 |
Canned Vegetables
Canned Meat
Canned Fish
Canned Beans
Assorted Biscuits


Lazada
Amazon
NTUC
Khong Guan Premium Marie Biscuits (260g)
S$2.20
–
S$1.85
McVitie's Original Digestive Wheat Biscuits (500g)
S$3.45
–
S$3.45
Munchy's Funmix Assorted Biscuits (500g)
–
S$3.27
(Prime Now)
S$3.10
Khong Guan Assorted Biscuits (700g)
S$7.30
–
S$7.70
Instant Noodles
Milk Powder
Packet Sugar


Lazada
Amazon
NTUC
RedMan Fine Sugar (1kg)
S$1.50
–
–
FairPrice Pure Cane Sugar – Fine Grain (1kg)
–
–
S$1.50
Flying Man Fine Sugar (1kg)
S$1.70
S$1.66
–
SIS White Sugar – Fine Grain (800g)
–
S$1.90
(Prime Now)
S$1.90
There you have it, a quick list for all the essential food items you will need in case of an emergency, according to the SCDF guidelines.
Here is also a quick look at the delivery fees of the three online grocery stores, as well as how quickly they will be able to deliver your items to you.


Lazada
Amazon Prime Now
NTUC
Delivery Fees
LiveUp Members
Below S$40: S$5.99
Above S$40: Free

Non-LiveUp Members
Below S$60: S$5.99
Above S$60: Free
Local two-hour delivery
Below S$40: S$5.99
Above S$40: Free

Local one-hour delivery
Per order: S$9.99
Below S$59: S$7

S$59 and above: Free
Delivery Time
Seven days a week, including weekends and public holidays. From 7am to 11pm.

Earliest available deliver: Same-day delivery (subject to availability)
10am to 10pm, everyday.

Earliest available deliver: Same-day delivery (subject to availability)
8am to 10pm. You can choose up to 7 days from your date of purchase.

Earliest available deliver: Next-day delivery (subject to availability)
It seems when buying groceries recommended by the SCDF, RedMart and NTUC seem more ready to help Singaporeans get ready for an emergency with their wider selection of groceries, with everything from rice, to canned meat, and instant noodles.
As for Amazon Prime Now and Amazon.sg, in order to ensure optimal customer experience, Prime Now only surfaces items that are currently in stock. This could explain why certain items are not available during the time this article was published.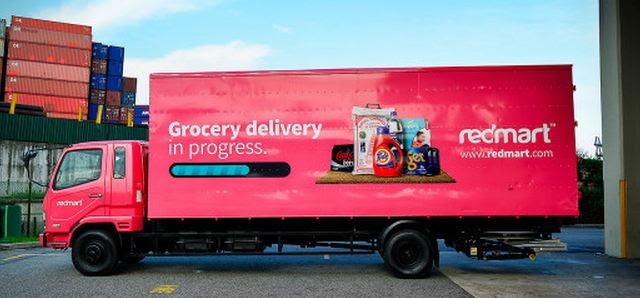 Redmart also seems to have the cheapest delivery fee out of the three online grocery stores, with non-LiveUp members needing to only spend between S$40 to S$60 to enjoy S$5.99 shipping.  Though if you are planning to stock up for an emergency, we think you will easily be able to hit the minimum amount required for free shipping on any of the three online stores.
If you've exhausted the regular folks above, Shopee seems to be stepping up their game as well with Shopee Mart. They seem to have plenty of delivery slots so if you're in need of something fast, they might be the next stop.
Aside from shopping for food, you can also take start adding shows to your to-watch list to keep you entertained so you don't go insane from being cooped up at home all day.