After braving the crowds of thousands at the Overwatch Launch Event in Singapore, I went backstage at the Capitol Theatre to catch up with Bruce Wilkie, the game's Principal Software Engineer, who has been involved with Overwatch since Day One.
Overwatch is Blizzard's newest IP in over 17 years and once you note that reviews for the game have been nothing less than stellar, it is amazing to learn that the title had risen from the ashes of Project Titan, Blizzard's now cancelled MMO.
If it was not for Bruce and team, we might not have been able to experience heavy firefights without a hint of framerate loss. Coming from World of Warcraft, your Internet connection combined with stable framerate, especially when raiding or during PVP, play big parts in success and failure within the game.
Working on the mantra of "Solid Sixty", Bruce explained that this guiding principle helped the team shape what Overwatch is today. Keeping a persistent 60 frames per second "not just sometimes but every time" in game. The trick was to employ dynamic resolution so when the action really heats up, the game will shift gears to scale rendering down and leave the visual up-syncing to your television / monitor.
The challenging part with the launch of Overwatch was that it would be the first time ever that Blizzard has released a title simultaneously on PC, PlayStation 4 and the Xbox One. Bruce explained that while PCs were rather straightforward when it came to development for the varying consumer PC specs, "development on the PS4 and Xbox One were different beasts altogether".
Playing Overwatch on a top of the line PC would definitely give you the best visuals, while with consoles, pretty features such as dynamic reflection and volumetric fog are scaled back on the PS4 and Xbox One.
To the regular gamers, it's really hard to notice this especially when rockets, bullets and beams are whizzing around you. All that matters is staying alive and taking out the opposing team.
One thing that many folks seem to have thankfully missed out would be the deluge of negative feedback that usually follows the launch of an online title of this magnitude. Even Blizzard was not spared when Diablo III was hit with the infamous Error 37 on launch day. No such issues have hit Overwatch thus far and much of that has to be credited to both the Overwatch team and even the game's community.
Overwatch's beta forums is where you might find Bruce's posts constantly asking for DxDiag reports. Overwatch is Blizzard's first DirectX 11 title, so it was new territory that the team was wading in.
Bruce explained that Blizzard viewed the community as partners in the development process when it came to Overwatch, and it was "not an 'Us' and 'Them', but more of a 'We'". He added that working with the community to get their issues resolved was a great process altogether. He recalled of a specific instance where the game was having issues when it came to employing discrete graphics cards on laptop builds but thanks to the community and their handy screenshots, the team was able to deploy new code to get the game fixed in no time.
This collaborative process might be testament to why Overwatch seems to have a smooth launch on the technical front. "Having game time parked into our calendars daily to make sure we played constantly helped in the development." shared Bruce. As a big Mercy fan, he was able to provide feedback directly to designers internally, which was something rarely seen in his career as developer.
With constant iterations, it helped the Overwatch team nail down what felt right for the community. One of my favorite features of Overwatch is how it handles King of the Hill. While your opponents might be able to raise their score to 99% and win with a final tick, being able to flip the control point to your side speeds up the scoring rate tick exponentially, creating extremely tense finales.
With everything to contend with, there is one thing that Blizzard will not explore, and that is cross platform play. Everything that Blizzard focuses on would be improving on the user experience and while cross play might exist between console and PC in the future, it's not a priority for the development team at the moment. "Pitting a player using a controller against one with a keyboard and mouse will not end out well", noted Bruce.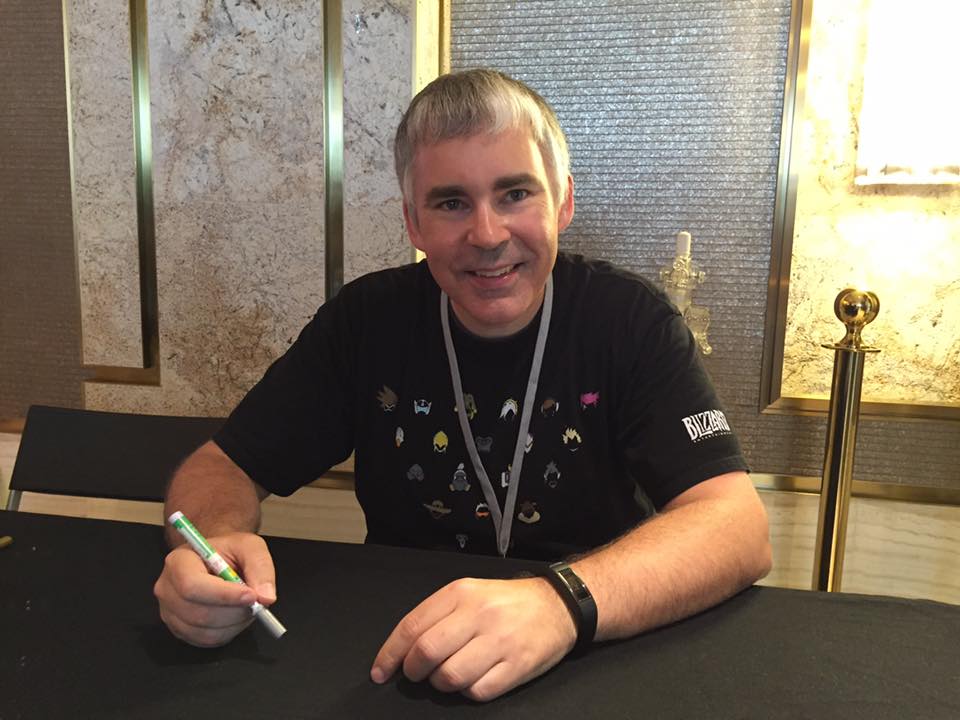 Bruce shared that at one point Overwatch contained forced timers, meaning that if a team was so far ahead, the game would just end. This left a bitter aftertaste to the internal testers and it was swiftly dropped like a hot potato.
With the game currently only in its first week of launch, Bruce is tight lipped on future developments for the title.
"I am excited to see how the community reacts when a new hero comes in, and how does that change the meta. When a new map comes in how people are going to figure out the best strategy forward as we build a new Overwatch" mused Bruce.
With ranked play targeted for release by the end of June, we'll be waiting patiently till then to see how it all plays out.
If case you'd missed it, check out how the Overwatch Launch Event in Singapore went!
---

Drop a Facebook comment below!