The one charger to power them all – it's the one must-have for anyone these days, with smartphones, tablets, battery packs and even laptops to keep charged up at any time, be it at home, in the office or any place in between. 
The challenge is that most of the generic chargers with multiple ports aren't configured to power different devices at the same time, so you're stuck with a charger that might not do its job as efficiently. That's where you need a GaN charger. Gallium nitride (GaN) is a material used for semiconductors in chargers, and is able to conduct higher voltages compared with silicon. They are also smaller, generate less heat and can offer a higher power output to charge multiple devices simultaneously.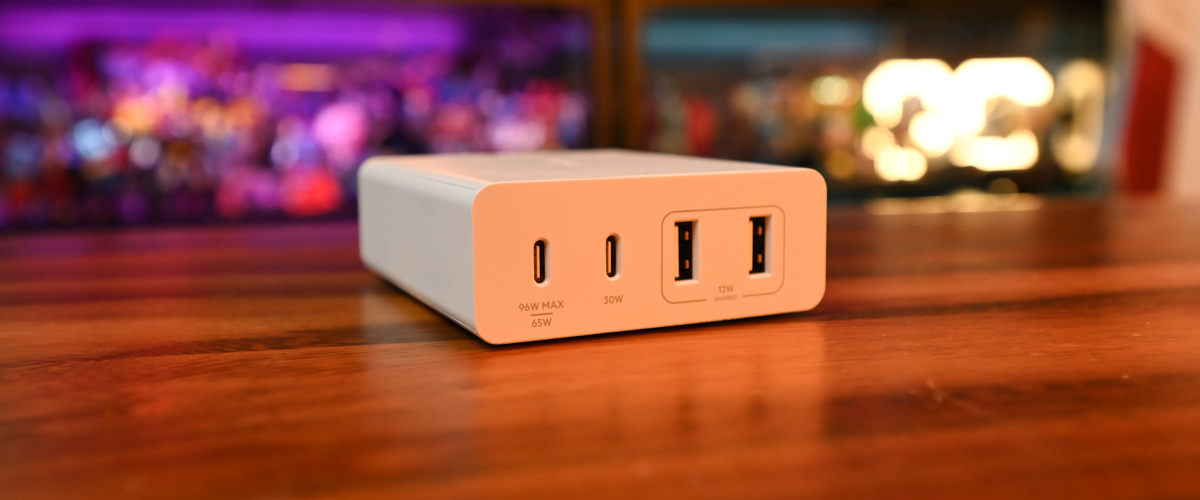 The latest Belkin one is equipped to handle up to 108W, with two USB-A and two USB-C ports. Each is labelled, to show the maximum output offered per port, in Watt. The main USB-C port is able to offer 65W, and up to 96W, while the second goes up to 30W, so using them both at the same time means you can power a 65W and another 30W device. To get to 96W, you cannot use the second USB-C port. Meanwhile, both USB-A ports share 12W.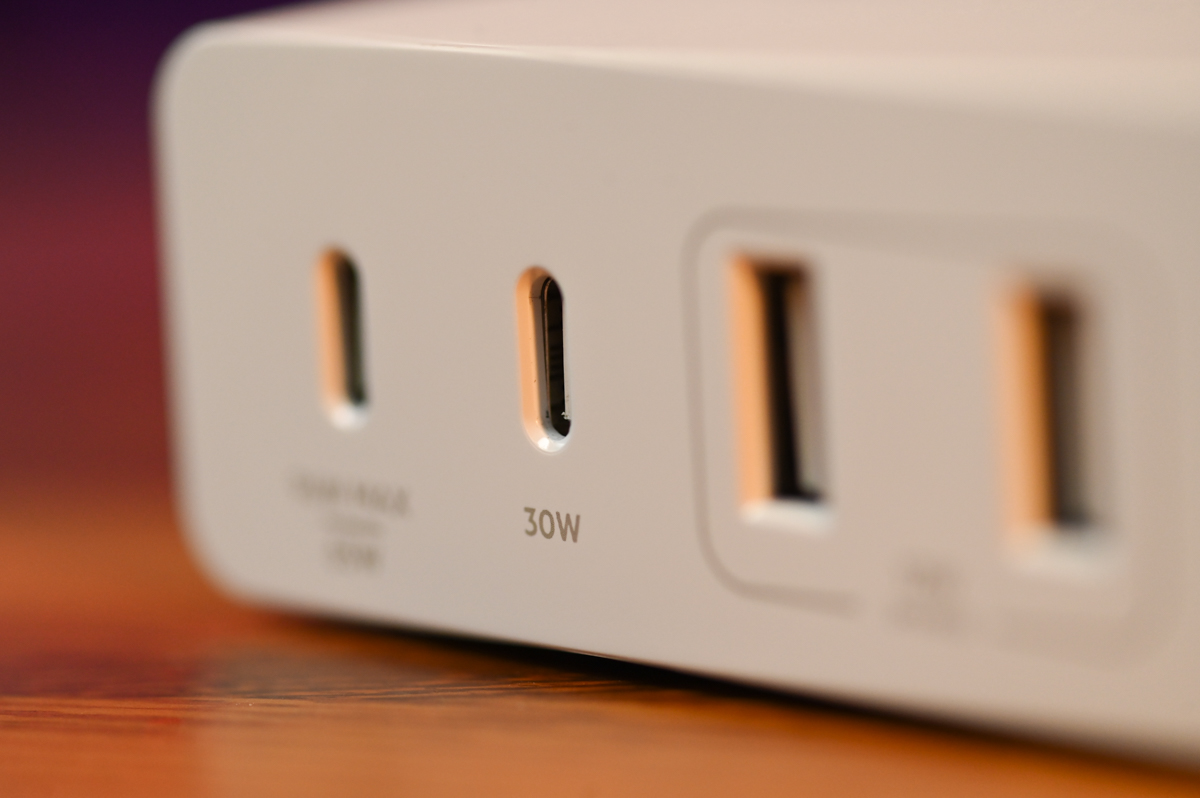 This means that depending on what you're charging, the total power cannot exceed 108W and you need to be aware of which port gets plugged into which device. If you're using the USB-C port to charge a laptop that draws 96W, along with both USB-A, that hits 108W. If both USB-C ports are used, the highest you can power is 107W (65W + 30 W + 12W).
If you're thinking that a 96W power draw is extremely precise, that's exactly right because that's what Apple's 2021 14 and 16-inch MacBook Pros use, so if you have these, as well as an iPhone and iPad, this is precisely the one single charger you need to power multiple devices.
We tested this using a 100W USB-C cable that has a display, to show power output, and it replicated the charging patterns of an official Apple 96W charger, when we used it with the 2021 16-inch MacBook Pro. We connected two more iPhones and the device worked as indicated.

If there is any doubt, Belkin says this can charge a MacBook Pro from zero to 50% in 39 mins when the primary USB-C port is used, and can fast charge an iPad from zero to 50% in 39 mins, and an iPhone 13 Pro Max from zero to 50% in 21 mins, when both USB-C ports are in use.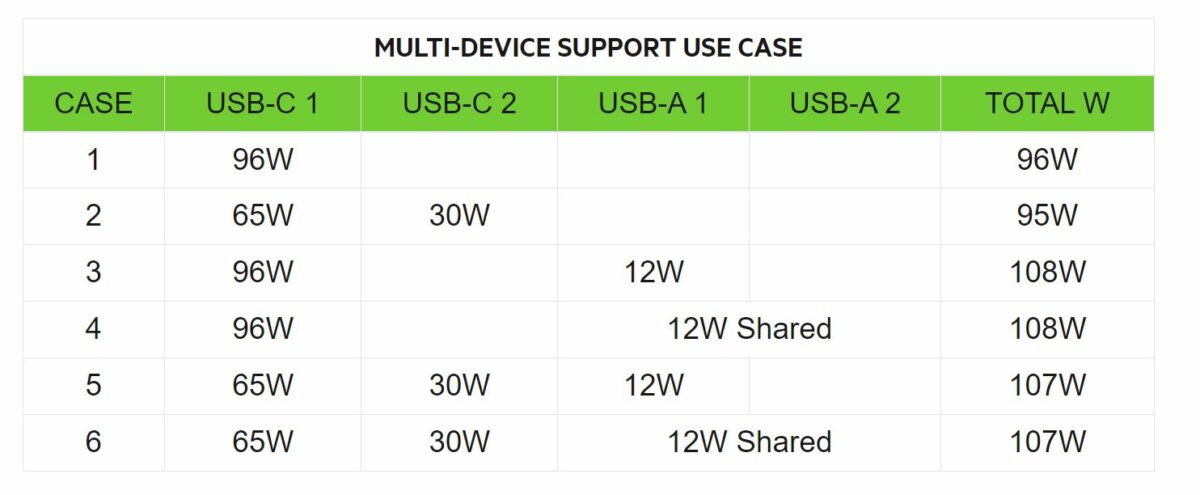 Now, if you were to plug in an iPad to the second USB-C, the amount drawn from the first USB-C will drop. This means both devices will still continue to be charged, but the 16-inch MacBook Pro will charge a little slower, but that's what you will get, unless you use two separate power bricks, and who can have the space for that?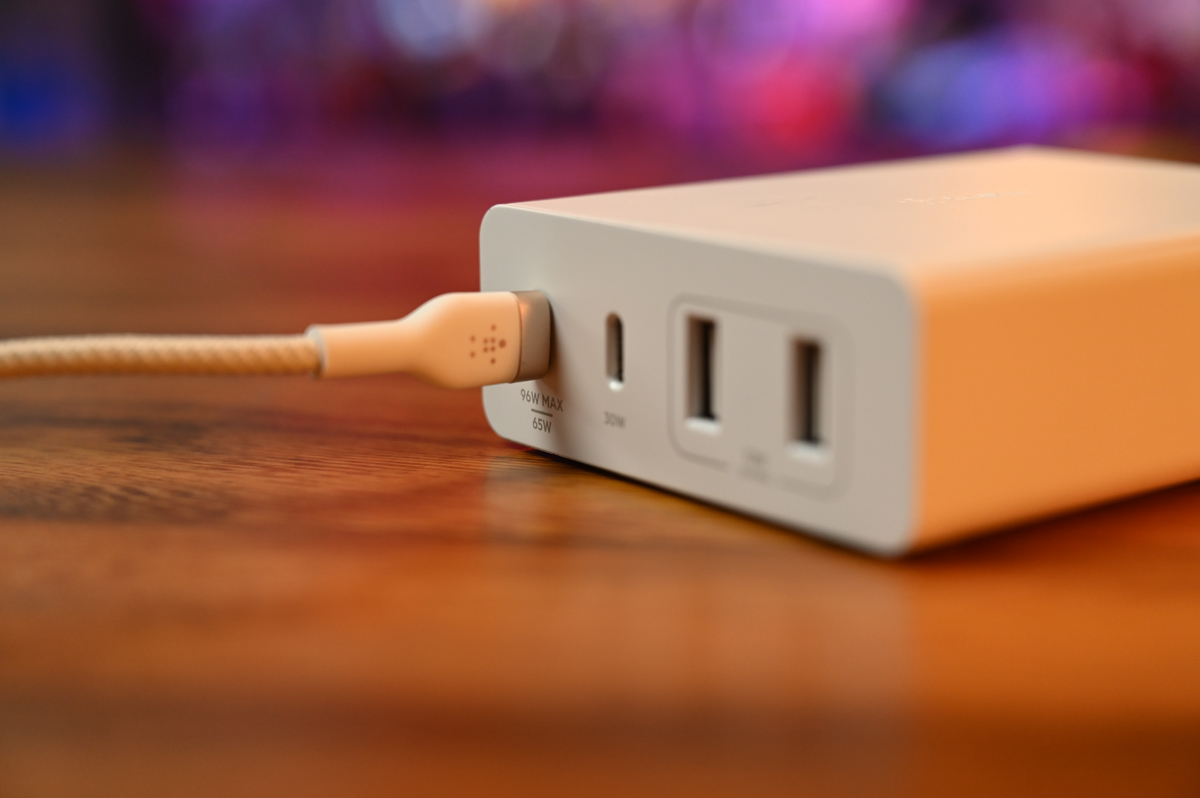 What makes this different from other GaN chargers in the market is that this does not plug in directly to the wall like a plug. Instead, it's like a mini power brick, where there is a separate cable that runs to a wall charger. Some might baulk at the thought of bringing a power cable and brick along, but if you think about it, having this unit seated on your table while you charge your devices make more sense – you don't have to figure out what cable is plugged in to which USB port, and instead of bending over to unplug it, you just disconnect it from the cable tethered to the wall.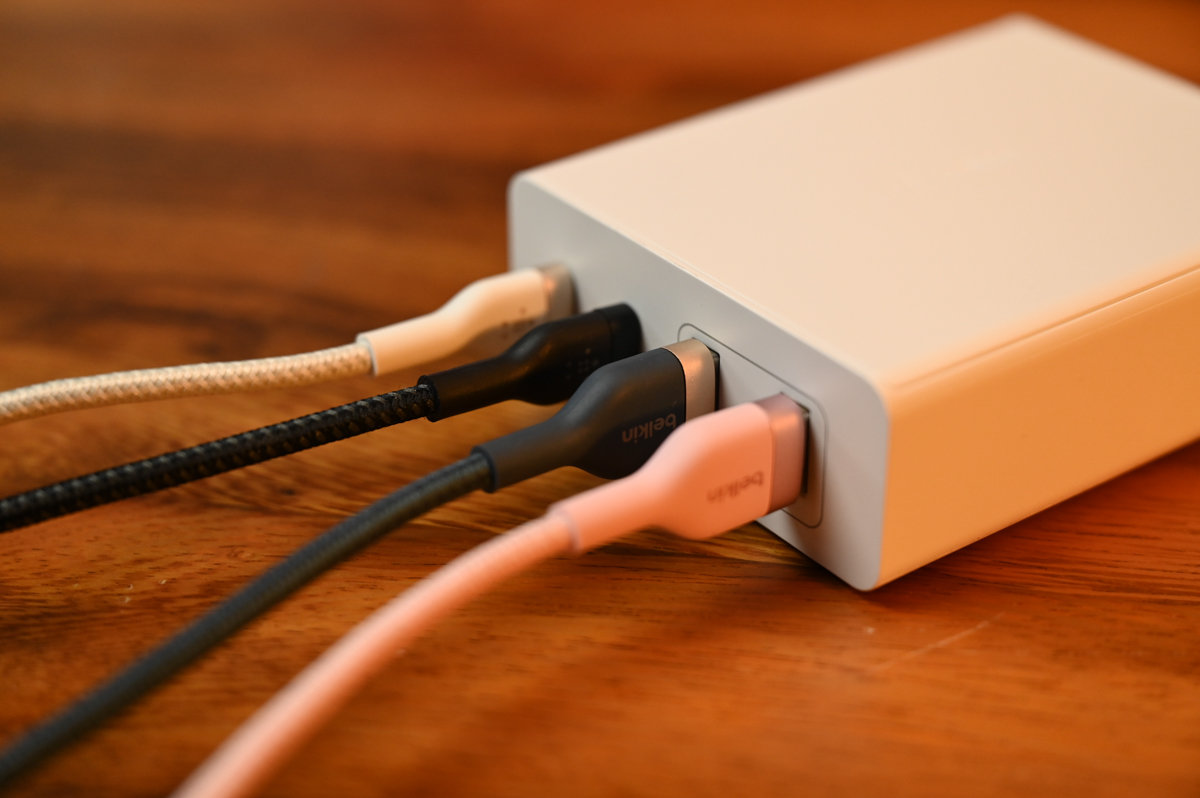 Now, what else do you need to make this work? Not many people know but not all charging cables work the same, and there are those that are calibrated to deliver 20W, 60W and even 100W of power. Use a 60W cable on a port that offers 96W, and you'll only be able to max out at 60W.
Instead of buying OEM cables, you should make sure and invest in a proper 100W cable to match this GaN charger. Belkin offers a selection of cables, and their 100W one is a 2 metre braided cable with USB-C at both ends. There are still some who prefer the rubber cables but they do wear down after a while, but braided ones can and do take more of a beating, and are also easier to coil back up after you're done.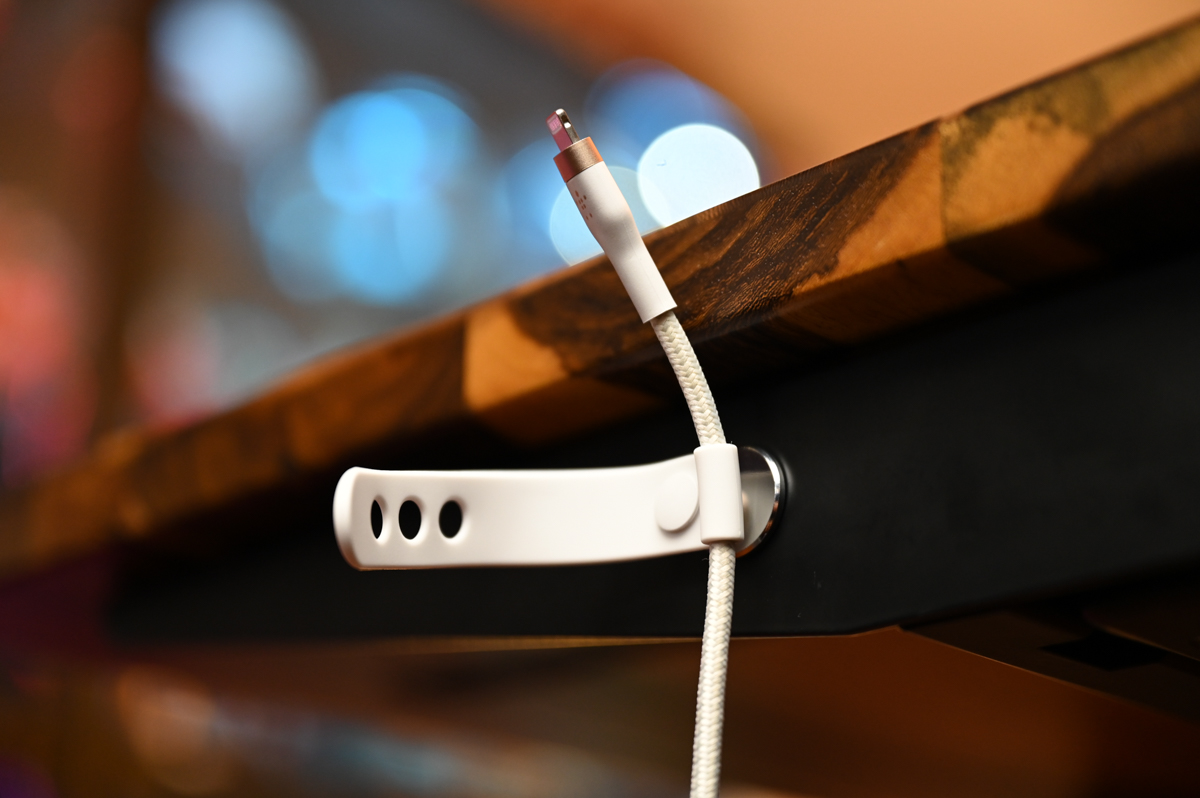 But wait, doesn't the new MacBook Pro machines use the new MagSafe 3 connector? That's the beauty of Apple these days, where there are many ways to get things done, including charging the machines using the new MagSafe 3, or the previous USB-C that are still available on the machines.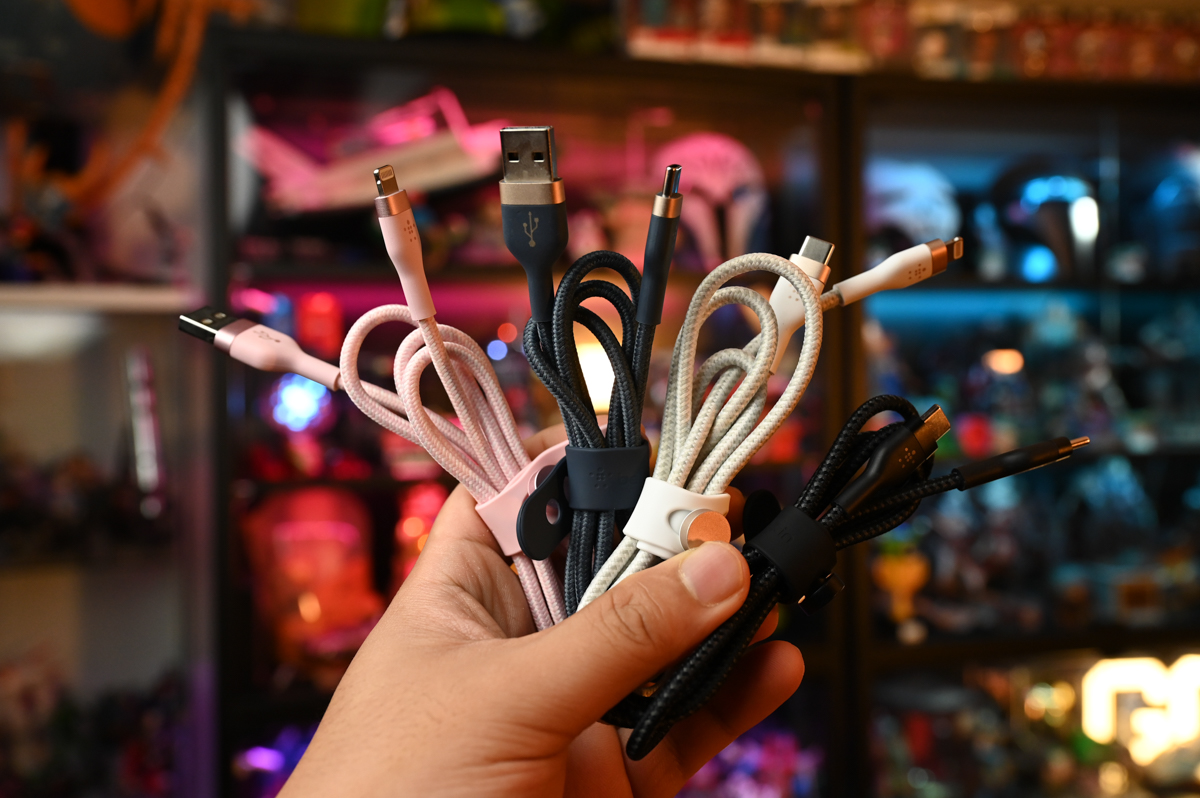 Belkin also has a wide selection of cables, so be sure to get the right one that matches your use case. For example, the brand offers both USB-A or USB-C to Lightning connector cables, and the USB-C to Lightning offers fast charge, which makes sense if you say, intend to use it to charge your iPhone or the larger battery capacity iPad devices. It's the same with the USB-A or USB-C to USB-C cable, where the USB-C to USB-C one offers fast charging.
Fast charging for these cables here is at 20W, which matches the 20W needed to power the latest iPad models, including the Pro, so these can easily use the second USB-C port on this charger.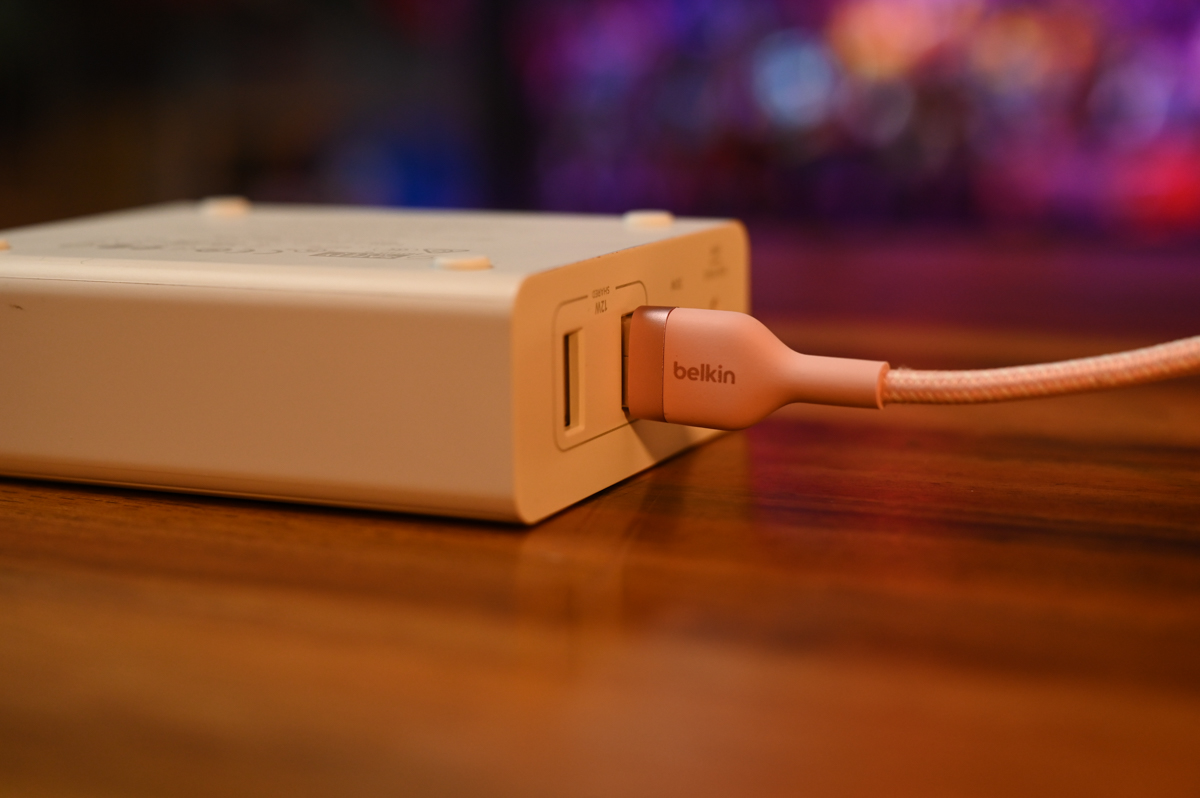 Should you spend S$149 on this? Well, it's not cheap but it offers something that other chargers do not, which is the flexibility to do more for you. Belkin is also offering a two-year product warranty, and a S$2,500 Connected Equipment Warranty (CEW), for peace of mind if there are power spikes that damage your equipment when connected to this device.
GEEK REVIEW SCORE
Summary
Belkin's latest offers convenience and power and in a nice form factor, for when you need to power up, without carrying around multiple chargers. 
Aesthetics -

8/10

Build Quality -

8/10

Performance -

9/10

Value -

8/10

Geek Satisfaction -

8/10
---

Drop a Facebook comment below!