For those of us who grew up gaming in the ancient times of the 1970s and 80s, Atari is definitely a name that will be familiar. Sadly, tough times have fallen on the company in the modern context, but that is not stopping the former behemoth from getting into the thick of things once more. This time around, Atari is entering the virtual reality space, with Pixel Ripped 1978 set to launch for PC, Meta Quest 2, as well as the PlayStation VR2 on the PlayStation 5.
The third entry of the Pixel Ripped series, Pixel Ripped 1978 will be published by Atari and developed by ARVORE, and it is a very fitting partnership. After all, the series is all about paying homage to the yesteryear of gaming, and having already explored 1989 and 1995, jumping back to 1978 will allow the Atari magic to shine.
The game sees digital heor Dot joining forces with Bug, the quirky visionary who developed the original Pixel Ripped series. Players must help Dot manoeuvre through multidimensional challenges to protect Bug's childhood memories from the evil Cyblin Lord,  a villain able to break through the screen and invade the real world.
Furthermore, expect to feel the intense burst of creativity that vibrated through the San Jose suburbs in the late 70s and early 80s, as well as the mighty effects of how the Pixel Stone alters reality itself.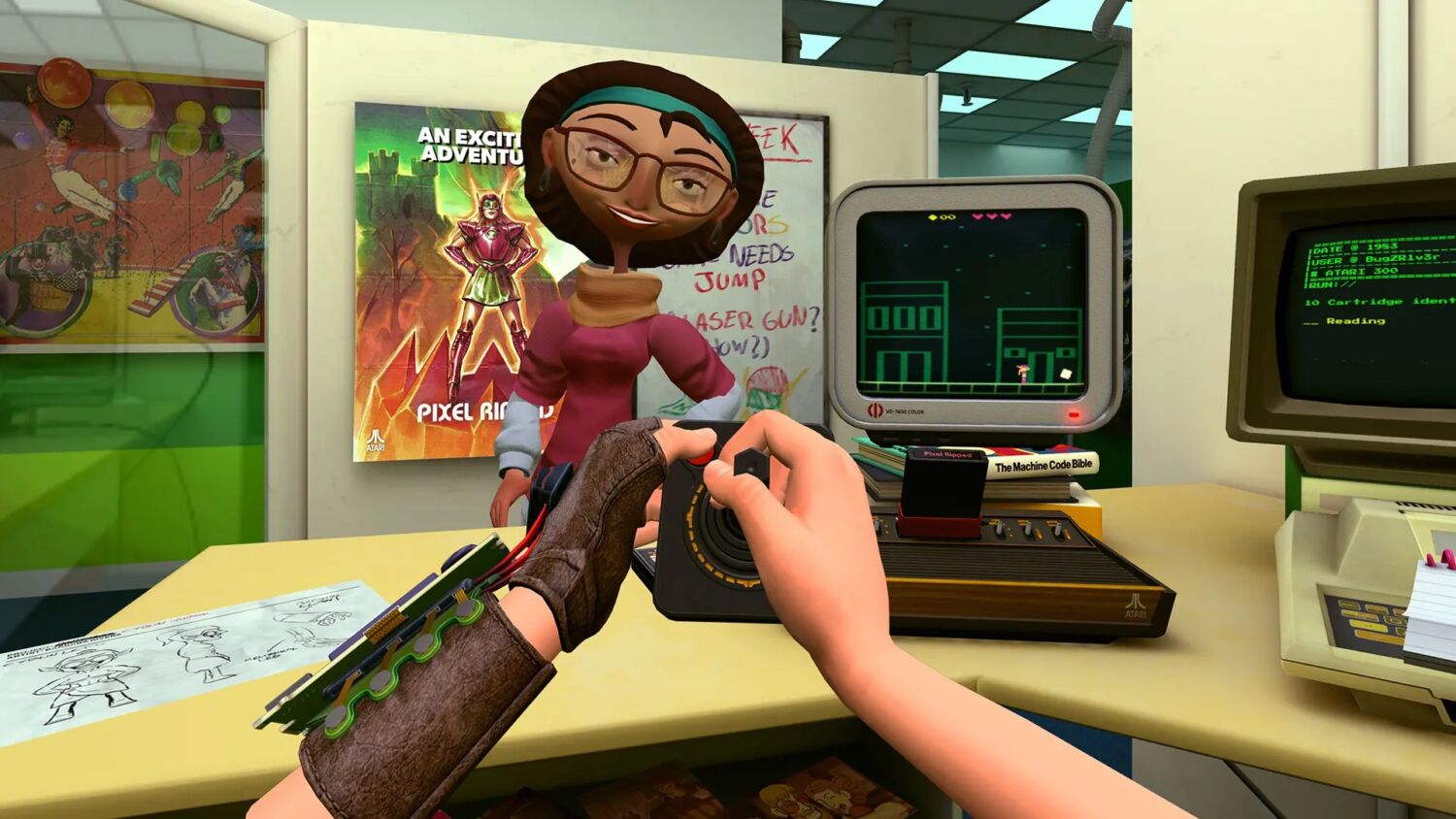 For players seeking to enjoy a multi-layered experience that is high on nostalgia, Pixel Ripped 1978 is one of the best ways to do so.
"We have always paid homage to our favourite games from the past in this series, but now, in Pixel Ripped 1978, thanks to our partnership with Atari, we can actually reference the fantastic games and consoles from that era," ARVORE CEO Ricardo Justus said in a press release.
"I'm incredibly proud of what the team is creating and can't wait to have fans and newcomers to the series alike be able to play it!"
Pixel Ripped 1978 launches this summer and will be compatible with both Meta Quest 2 and PS VR2.