Be it for work or for play, performance is always key. After all, a more powerful machine makes it easier to withstand the rigours of highly-intensive activities and gets the job done – a standard that ASUS' laptop line prides themselves on. Not all devices are built equal, however, with some looking more stylish or working better than others.
The Vivobook S 15 OLED BAPE Edition is a special breed that blends the best of both worlds. A collision between tech and street fashion, it comes dressed to impress in a stylish outfit that welcomes a dash of personality. It all starts from the low-profile motifs etched onto the metallic lid, introducing Milo, the mascot of BAPE (short for A BATHING APE), and his other friends, which bleed into the mousepad. The ErgoSense keyboard isn't spared from the design flair either, sporting a strip of hazard line on the Enter key and an eye-catching orange Escape key.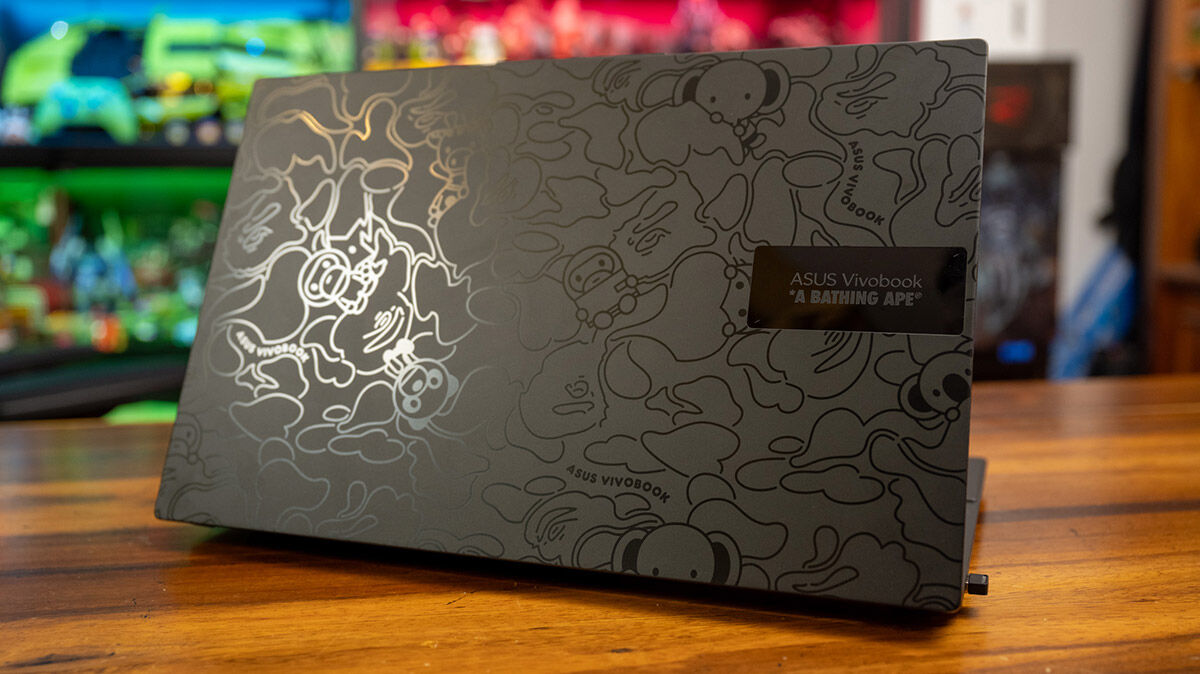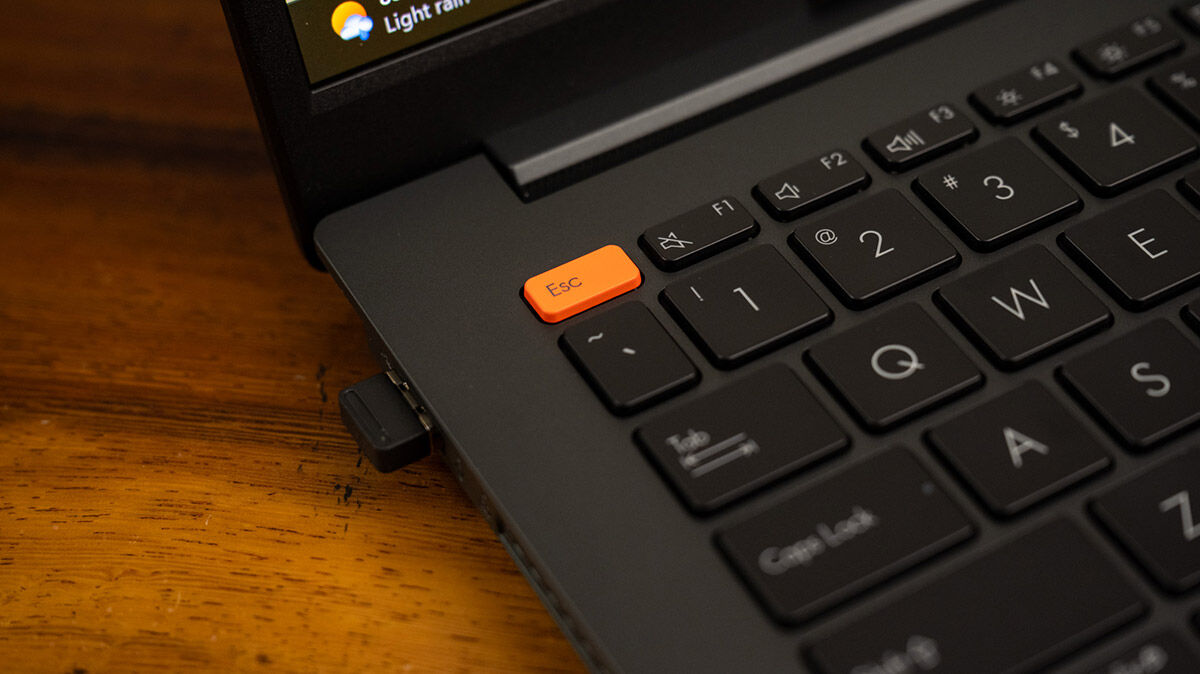 Where subtlety reigns on the laptop, its accompanying accessories go full throttle on liveliness. Both the mouse and carry bag, keeping in theme with its overall packaging, are decked out in BAPE's distinctive camouflage aesthetic, adding dynamism to the mix. Rounding out the experience is an adorable Milo figurine, who can be equipped with an equally cute scaled-down laptop in hand.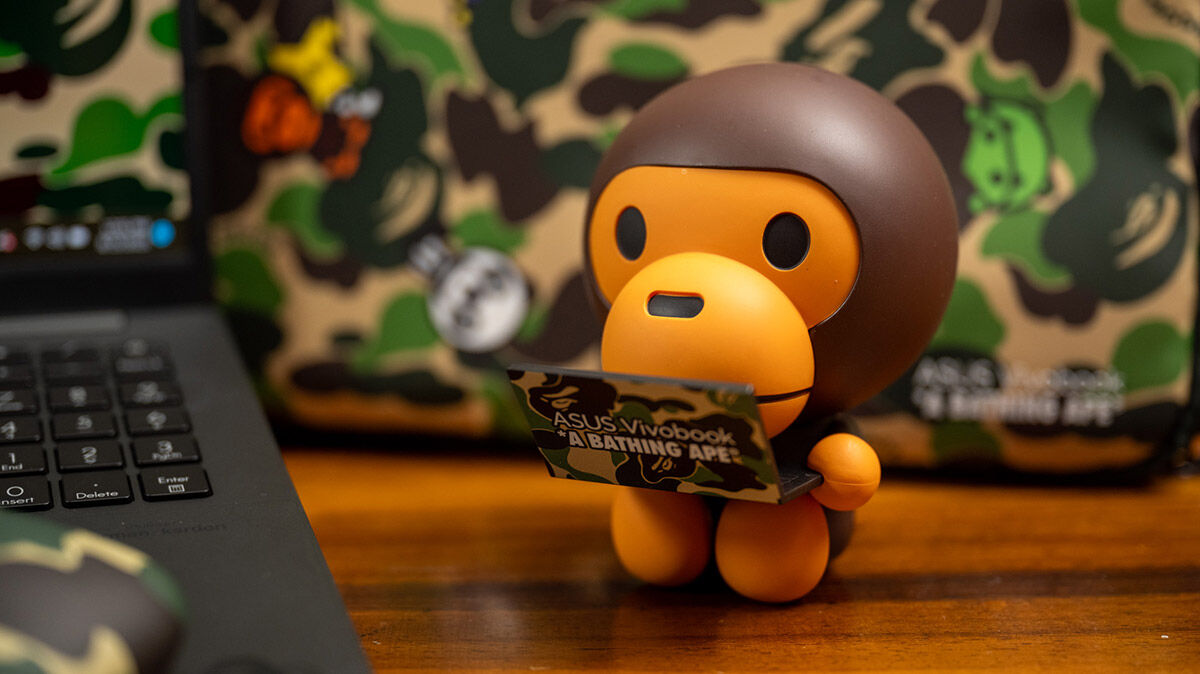 But the Vivobook S 15 OLED BAPE Edition isn't just all killer looks as it maintains its credentials of a productivity laptop at heart, packing a powerful punch into a lean, lightweight chassis, combining its good looks with top-of-the-line performance powered by an Intel Iris Xe GPU and a 13th Gen Intel Core i9 processor.
This hardware prowess carries over to display quality as well, with its 15.6-inch 2.8K OLED panel offering a 0.2-millisecond response time and a 120Hz refresh rate. Motion blur will be a thing of the past here, while the 100 percent coverage of the DCI-P3 colour gamut means more accurate and true-to-life hues for users.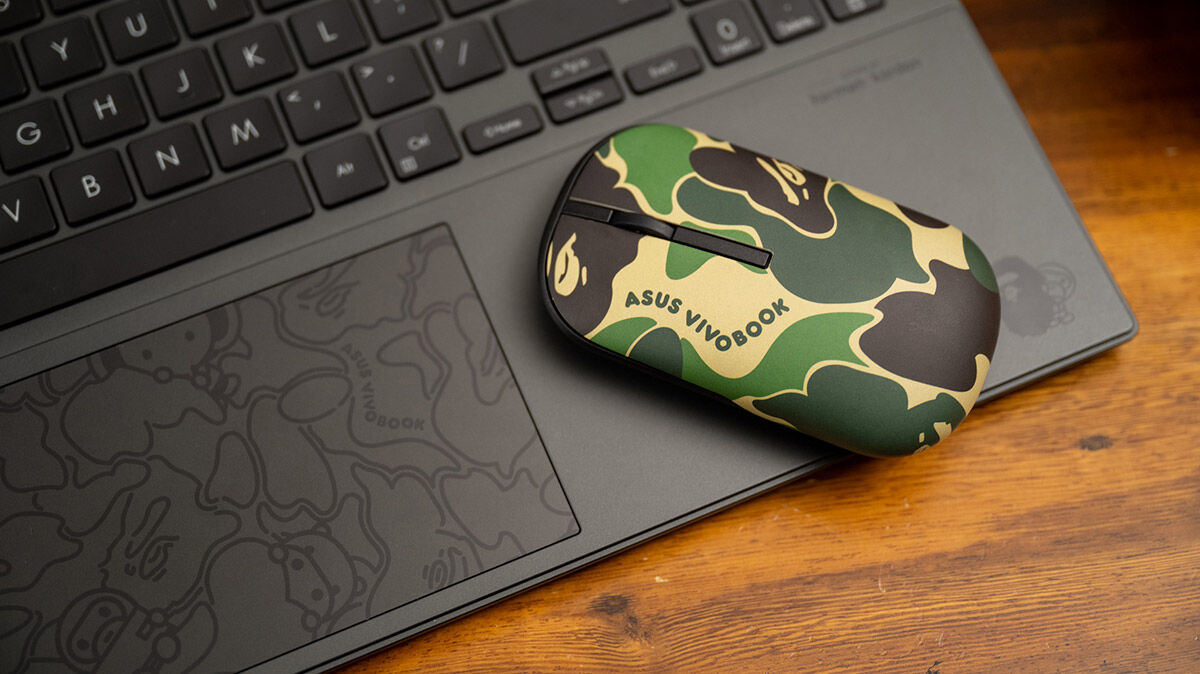 Make no mistake – the device is no pushover, despite its sleek appearance. The Vivobook S 15 OLED BAPE Edition inherits the same level of ruggedness from its original counterpart, and has proven worthy of its military-grade toughness status. For butter-fingered individuals or those who often have to work on the go, this seal of assurance is certainly a welcome bonus, though slotting it in the carry bag comes more recommended for such situations. With the carrier's decorative and dynamic design, you can look good even while lugging the laptop around.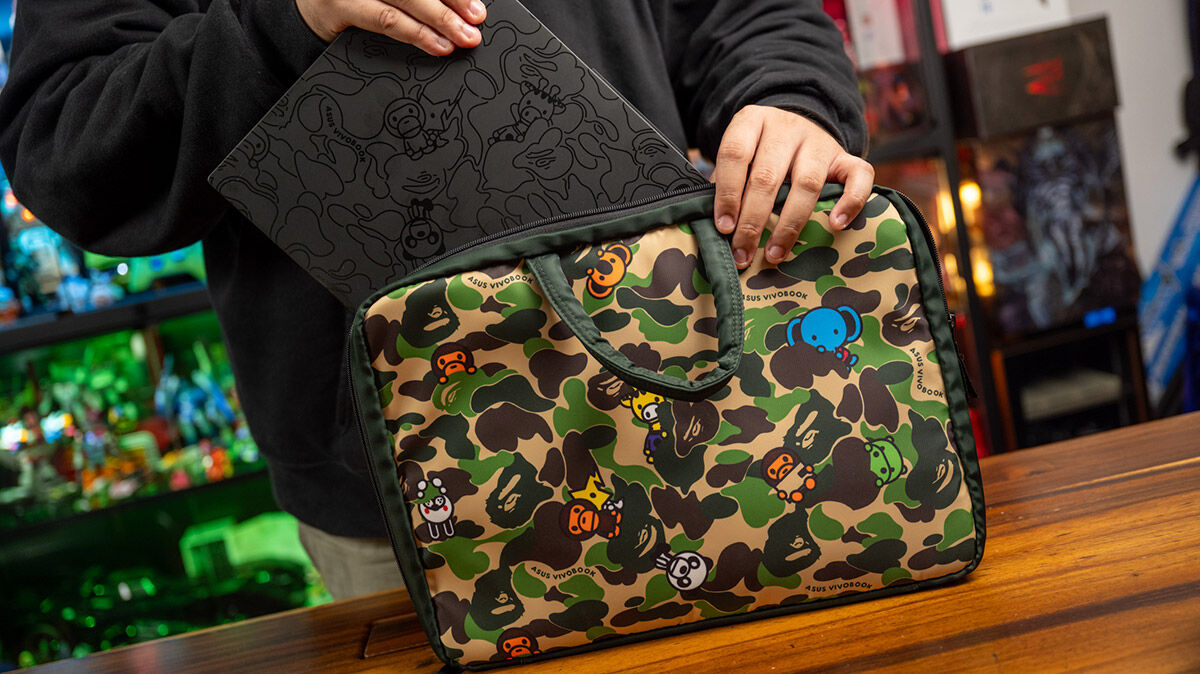 Connectivity isn't compromised as well. Offering a healthy spread of options, it sports a Thunderbolt 4 port, a USB 3.2 Gen 1 Type-A port, a USB 2.0 Type-A port, and a 3.5mm audio jack. This connectivity range joins a handful of other notable features, including an expandable RAM of up to 16GB, 1TB of storage space, one-touch login via the power button, Dolby Atmos support, and a lay-flat hinge for different use scenarios.
At S$2,349, the ASUS Vivobook S 15 OLED BAPE Edition is the ultimate marriage between form and function. It's chic, charming, and high-performing all in the same breath, demonstrating that there's no limit to creativity. For most, the Vivobook series is already an impressive offering on its own, but the extra splash of personality is a nice touch for those seeking something more.