OLED technology has been gaining traction in recent times, climbing up the rungs of popularity to become an industry norm. In the case of laptops, brands like ASUS have started embracing the change, with a whole line-up of laptops adopting OLED screens.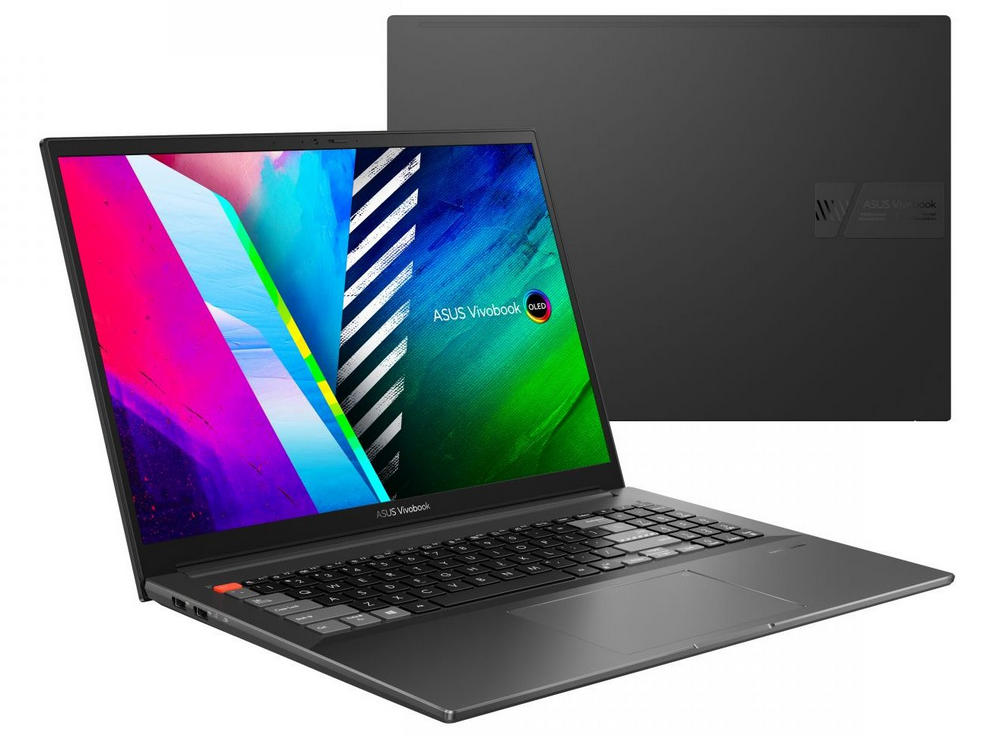 The latest addition to the family is the high-performing Vivobook Pro 16X OLED (M7600), designed for aspiring and lifestyle creators in mind. Running on AMD Ryzen 5800H Mobile Processors, an NVIDIA GeForce RTX 3050Ti GPU, and 16GB of RAM, it packs in the necessary horsepower to kick productivity into high gear, and allows users to work on their creative tasks with ease. Say hello to a smoother-sailing multimedia editing and creation process, fellow creators.
One of the greatest appeals of an OLED display is its striking, vibrant visuals – an experience that the laptop seeks to elevate. Outfitted with a 16-inch screen, the Vivobook Pro 16X features 4K resolution (3,840 x 2,160 pixels) and a 16:10 aspect ratio, which offers more virtual space to accommodate creative app toolbars. The combination of a cinema-grade 100% DCI-P3 colour gamut and PANTONE-validated panel allows for accurate colour rendering as well.
What sets the 1.95kg laptop apart, however, is the DialPad feature. Configured via the new Creator Hub app, it makes its mark as the world's first virtual rotary touchpad control interface, and grants users intuitive control of adjustments in popular Adobe creative apps. This fully-customisable control of app parameters brings more versatility over the traditional keyboard-and-mouse combination, so seamless navigation between supported apps, such as Photoshop, After Effects, Premiere Pro, and Lightroom Classic, can be expected.
The DialPad is designed to be instinctively easy to take up, allowing for not just a more effective and efficient workflow, but also increased fine control across creative apps. Brush size, volume, colour balance, and many more can be adjusted with a simple move of a finger using the DialPad.
This ensures that the creative thought process will not be broken by having to make tiny adjustments that the mouse and keyboard are not perfectly suited for, which is something that is a source of cumulative frustration. By addressing this pain point that many have treated as par for the course, the Vivobook Pro 16X OLED sets itself apart from the chaff. Creatives can now achieve the ideal picture they have in their minds with more ease with this simple and yet resounding new feature.
From the looks of things, it seems the Vivobook Pro 16X has covered all the bases with hardware prowess, visual mastery, and creative efficiency. While its expertise lies in creative work, users can also turn to it for some laid-back gaming or on-the-go entertainment, thus cementing its status as a reliable all-rounder for both productivity and leisure.
Other notable features include the futuristic-looking anodised 0º Black design, which boasts a world-first weave-textured anti-fingerprint coating, the AI Noise-Cancelling Technology and ClearVoice Mic functions, as well as a 96Wh battery.
The ASUS Vivobook Pro 16X will be available for S$2,598 at the ASUS Exclusive Store Bugis, ASUS Online Store, and all authorised retailers.