NVIDIA's GTX 10-series graphics cards are currently some of the best performance juggernauts on the market. The field has only continued to level up with the industry giant's relatively new RTX 20- line of graphics cards as with all things tech. Freshly released at the start of 2019, these Turing heavy hitters bring to the table game-changing technology, as the likes of the RTX 2060, alongside its 2070 and 2080 siblings, introduce ray tracing support.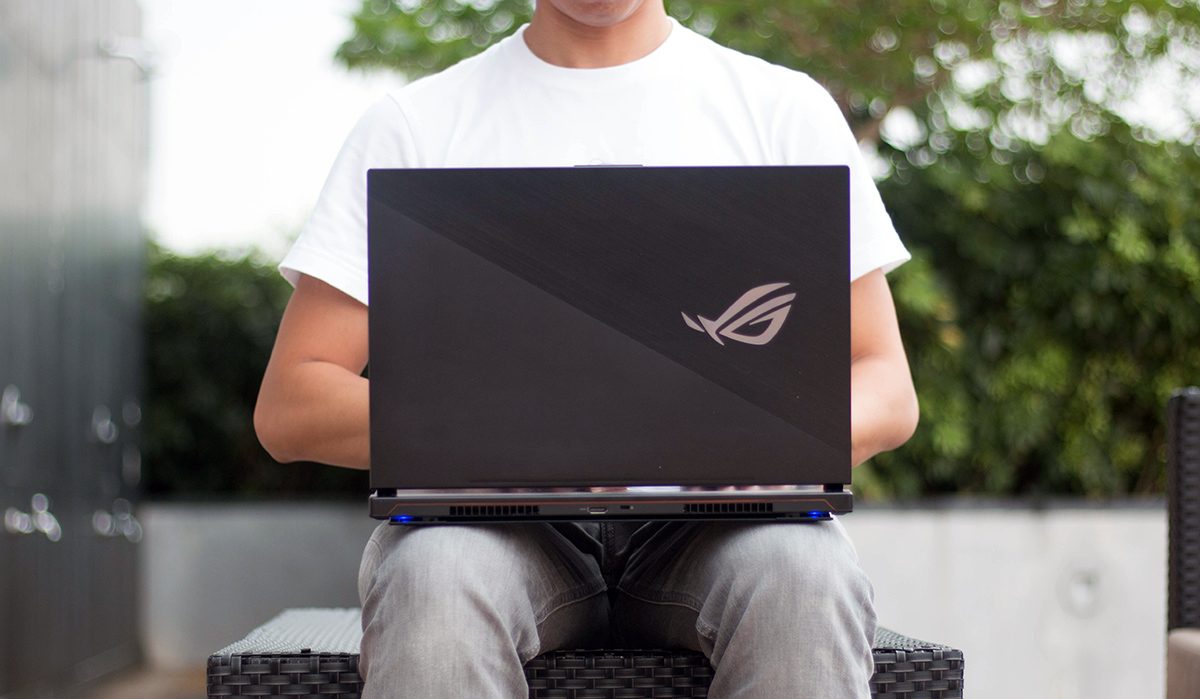 The lack of available platforms would prove to be an issue, especially since improved tech often comes with certain limitations in tow. ASUS has managed to beat the speed game by arming their ROG Zephyrus S with powerful equips, but many laptop models have yet to achieve such a feat. That's certainly set to change in time to come, however, with a few giant gaming titles already sporting a ray tracing support system, and more planned for future releases.
Below are our best picks from the current selection pool for the ultimate visual feast and gameplay experience, as well as promising projects to keep an eye out for in the near future – but first, let's get down to simplifying the jargon.
---
Ray Tracing vs Deep Learning Supersampling (DLSS)
There's ray tracing, and then there's deep learning supersampling (DLSS). While the two technologies do come hand in hand with NVIDIA's latest GPUs, they aren't necessarily interchangeable: it's possible for gaming titles to feature support for both ray tracing and DLSS, but each utilises different methods to produce better imagery – in theory, anyway.
Ray tracing, for instance, refers to a rendering technique in which a 3D image is created through observed calculations of how virtual light rays hit various surfaces. In contrast to the traditional lighting process where polygons and rasterisation are used to generate virtual environments without focusing on light physics, the GPU will now simulate and trace the path of light rays in a scene, resulting in more realistic and crisp graphics.
Meanwhile, DLSS allows for the effective rendering of games at a higher resolution beyond the maximum capabilities of a monitor. What this translates to, essentially, is the downsizing of the final image to fit into the display resolution, such that no additional details are lost when used with temporal anti-aliasing (TAA) – a technique for reducing in-game flickering, and smoothing out jagged object edges. More impressive, however, is the addition of machine learning technology that helps the algorithm determine what needs to be addressed after multiple runs through the same game, which builds up to an improvement in performance.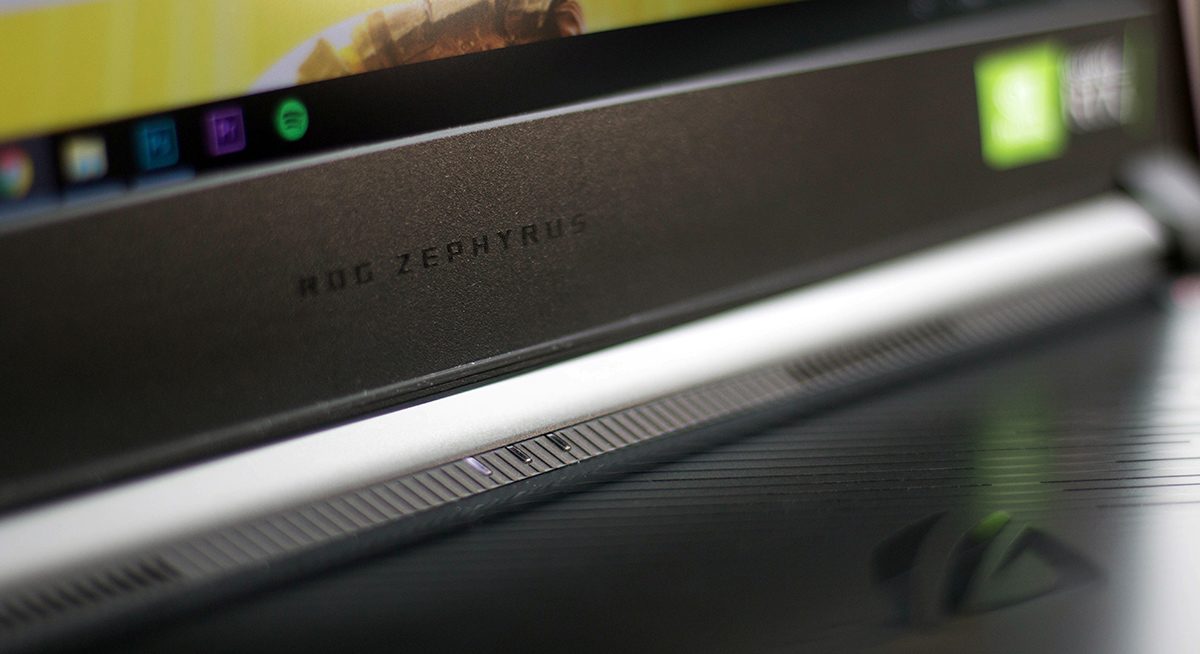 Apart from making it possible to render a title at 4K and downsize it to 1440p, DLSS is also needed to offset the performance hit that comes in tandem with ray tracing technology. This is where laptops equipped with the RTX 20-series GPUs, such as the Zephyrus S, come in as the first point of contact to support the magic produced by both DLSS and ray tracing while in action.
---
Dynamic Duo – Ray Tracing and DLSS Glory
The combination of ray tracing and DLSS is, naturally, the ideal, and fortunately there are some prominent titles that sport support for both features. Battlefield V, Shadow of the Tomb Raider, and Metro Exodus are perhaps the biggest names from the list, with others being Mundfish's upcoming Soviet-era shooter Atomic Heart, NetEase's Wuxia-themed MMO Justice, Chinese martial arts MMO JX3, and Piranha Games' vehicular combat title Mechwarrior V: Mercenaries.
Battlefield V
A mainstay in the shooter realm, the Battlefield franchise is one familiar name for those in the gaming community. Battlefield V, confusingly the sixteenth instalment of the long-running series, serves as a thematic continuation of Battlefield I, and swaps out the precursor World War I setting for a World War II motif.
With a focus on party-based mechanics, the game – the first to utilise both ray tracing and DLSS – is all about that multiplayer and co-op life. Its host of new multiplayer modes, as well as the addition of a battle royale system, calls for more teamwork from players – an experience made better by fluid, crisp gameplay. Expect prettier grenade explosions, sharper, better light quality, and improved reflections on the battlefield (ha), but don't raise your expectations too high, as there's still plenty of room for improvement where execution is concerned.
Metro Exodus
The Metro series has always been tagged to a reputation for pushing hardware to its limits, and Metro Exodus certainly doesn't break with tradition. Under the setting of natural light is where DLSS and ray tracing shines, especially for static elements: trees, for instance, sport more detailed, clearer branches, while close-up object shots are observed to have slightly more pronounced specifics. In contrast, certain scenes will appear darker, which considering the game's survival horror genre, helps to set the tone for an eerier, gloomy atmosphere.
With the team's choice to release Metro Exodus exclusively on the Epic Games Store for a year, Steam players will have to wait a little longer before they are able to get their hands on it, but that's not necessarily a bad thing in itself – the one-year window grants NVIDIA time to refine and polish up both technologies, so hopefully the gameplay experience would be enhanced the next time round. The game's generally positive receptive is but a bonus, too.
Shadow of the Tomb Raider
Rise of the Tomb Raider is well-known for its high graphical demands, and often serves as a staple for benchmark tests. It's definitely no surprise that its successor Shadow of the Tomb Raider boasts equally demanding requirements, with the ray tracing and DLSS combo dishing out an added touch of realism.
The greatest difference is perhaps seen through the casting of shadows in-game: while raiding tombs, hard shadows are observed on the walls, whereas softer light shadows mirror the appearances of silhouettes in the real world. Any shadow cast by sunlight is also enhanced, resulting in accentuated detail and texture – these visual improvements, in addition to the game's well-designed puzzles and overall fun gameplay experience, makes Shadow of the Tomb Raider a decent conclusion to the thrilling tomb-raiding trilogy.
---
Ray Tracing-Exclusive Games
While ray tracing and DLSS makes for the perfect marriage, that doesn't mean each technology, as a standalone, is unable to impress. As explained earlier, ray tracing technology helps to enhance lighting effects, and can be found in the likes of Remedy Entertainment's Control, and very surprisingly, Quake II – by means of a mod – among other ray tracing-exclusive titles like Assetto Corsa Competizione, Enlisted, and Project DH.
Control
The brainchild of Remedy Entertainment – known for their work on Quantum Break and the Max Payne series –, Control is currently scheduled for an August 27, 2019 release, with an intriguing premise in store. Taking on the genre of an action-adventure third-person shooter, the game puts players in the shoes of one Jesse Faden, the newest Director of the fictional Federal Bureau of Control (hence the title), as she explores the company's paranormal headquarters, and uses special abilities to defeat deadly foes lurking in the shadows.
It's a supernatural-filled narrative with a dash of Charles Xavier's powers, which does sound all sorts of cool. The presence of supernatural powers and entities also seems to promise a gamut of enriching visual effects, so interested parties can look forward to what should be a spectacular visual experience enhanced by ray tracing technology.
Quake II
To be fair, the ray tracing part of Quake II is not quite official. Instead, it's birthed from the programming genius of PhD student Christoph Schie, who utilised real-time path tracing to deliver glorious lighting in-game by means of a mod.
Despite the unofficial status, the whole shtick is really impressive. It's almost like the real ray tracing deal – explosions are brighter and more colourful than ever before, shadows have varying gradations, and dimly-lit environments see fancier, vibrant illumination. It does result in the loss of the game's trademark murky aesthetics, but the technology makes up for that in certain scenes with a greater sense of depth and distant darkness.
---
DLSS-Exclusive Games
Where the list of ray tracing-supported titles is rather limited, there's more in store for the DLSS side of things. The feature is currently implemented in Anthem and Final Fantasy XV only, but will be supported by other titles – already released or otherwise – at a later date, including Ark Survival Evolved, Darksiders III, Dauntless, Deliver Us The Moon: Fortuna, Hellblade: Senua's Sacrifice, Hitman 2, Kinetik, Outpost Zero, Overkill's The Walking Dead, Plunkbat, Remnant from the Ashes, SCUM, Serious Sam 4: Planet Badass, The Forge Arena, and We Happy Few. Meanwhile, the battle royale genre is not missing out on the action as well, with Fear the Wolves, Fractured Lands, Islands of Nyne: Battle Royale, PUBG, and Stormdivers joining the roster.
Anthem
BioWare's latest role-playing multiplayer game has been on the receiving end of flak and criticism since its release, but there's no denying its visual prowess. With a vast, lively outdoor world to explore, Anthem boasts beautiful aesthetics, and the recent DLSS addition seeks to introduce more articulate details, as well as improve the overall in-game performance.
Supposedly, the new DLSS support can yield up to a 40 percent boost in performance, as claimed by NVIDIA, that should help alleviate some of its existing frame rate issues. While the difference is observed to be very minimal at 1440p, running the game at 4K sees sharper visuals and an increase in frame rate, albeit at the expense of image quality. It may not necessarily look better, but it should play smoother, making Anthem one of the best examples of the tech's far-reaching potential.
Final Fantasy XV
Final Fantasy XV is one graphically-intensive bad boy, so it's apt that the game is fitted with support for DLSS technology. It checks out, too: a small leap in performance is sufficient to smooth stuttering gameplay for a silkier, more pleasant experience, and the effect is best seen during battles with hordes of enemies. Not only is the frame rate consistently maintained above 30fps, the overall drop in quality is hardly noticeable and easily negligible, which makes for an impressive feat in itself.
It's not flawless – far from it, in fact – but it has done more than enough to provide an enhanced experience for players, especially those playing at 4K resolution.
Hellblade: Senua's Sacrifice
Ninja Theory's critically-acclaimed psychological title has yet to see DLSS support, though that's hardly a problem – Hellblade: Senua's Sacrifice is already a gem in its own right, richly packed with a riveting psychosis-driven narrative, deep, complex characterisation, and the exceptionally artful blend of Norse mythology and the narrator's grief-riddled journey.
It'd be interesting to see how the benefits of DLSS will translate to an unconventional game like Hellblade, where combat – the one to usually reap the advantage of frame rate improvements –  isn't the most important element of gameplay. DLSS notwithstanding, this still remains one of the narrative greats on the market, and is certainly deserving of more attention.
---
ROG Zephyrus S (GX531): An RTX Gaming Beast
As established above, DLSS and ray tracing technology have the capability to bring gaming performance and visual prowess to new and greater heights, but at the high, high price of demanding operational requirements that are lacking in most PC setups. This is where ASUS's ROG Zephyrus S comes into play: where the RTX 20-series graphics cards are expected to reside in the chassis of a desktop GPU, the lightweight laptop sports the complete range of the RTX family, from the RTX 2060 and 2070, to its most powerful sibling RTX 2080.
Being armed with the full throttle power equivalent to – or even more powerful than – high-performing desktops certainly places the Zephyrus S as a mean, lean powerhouse, and also as the world's first RTX 2080-supported laptop with Max-Q Design. In addition to boosting in-game performance and increasing visual fidelity, the new Turing technology will come in handy for work productivity as well, where its power can be harnessed to accelerate workloads across the fields of content creation, 3D modelling, and deep learning, among others.
Great power, however, isn't necessarily tied down to massive, bulky gaming machines. The Zephyrus S serves as an antithesis of the "large size for more oomph" convention, measuring in at a thinness of 15.35mm to 16.15mm that has it hailed as the world's slimmest gaming laptop. Oozing sleek elegance and tasteful minimalism, it also sports a 144Hz super-narrow bezel display, allowing for the blending of speed, beauty, and immersion without compromise.
Combining portability and performance means players can lug the laptop around with much ease as well, and have a quick gaming session or two while on-the-go, as they get drawn deeper into the onscreen action, and drown out the noise of the outside world.
Running a system on the GTX 20-series GPUs is far from an easily achievable feat, though. The technology demands an extremely large reservoir of horsepower, and the sheer intensity of it all can swiftly result in overheating. Laptops, in particular, are susceptible to this, which will then translate to in-game performance issues, such as stuttering and lag. The Zephyrus S' active aerodynamic system seeks to combat the issue with a unique airflow design across the chassis, fans, heat sink, and heat pipe areas to help dissipate heat more effectively.
Where typical fans operate on five volts of power, the ones in this bad boy run on 12 volts instead, such that the air flow is improved with faster spin speeds from the dual-fan setup. Their slim design also boosts airflow intake, and the accompanying signature Anti-Dust Cooling thermal system only serves to enhance the user experience – apart from driving dust out of tunnels to maintain cleanliness, the overall durability is fortified, too.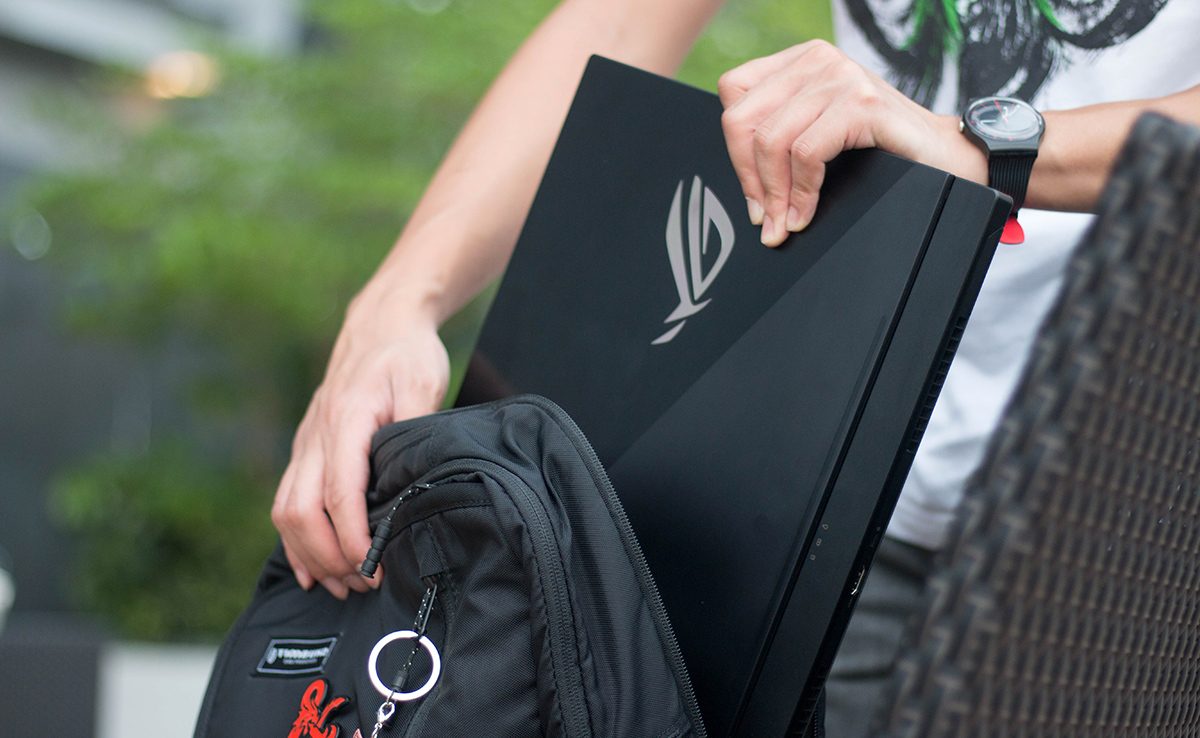 Ultimately, the ROG Zephyrus S is one hell of a gaming beast, well-equipped with high-end ammunition that is the RTX 20-series' immense horsepower and ASUS's trademark ROG cooling system, all packed into a lean, mean cut.
The price to experience the graphically-enhanced worlds of Battlefield V, Anthem, or Shadow of the Tomb Raider is tagged at S$4,498, S$3,698, and S$3,298 for the RTX 2080, 2070, and 2060 versions respectively, though a GTX1060 alternative is also available for S$3,198.
---

Drop a Facebook comment below!